There are dozens of good reasons to start a new remodeling project. Maybe you bought a fixer-upper. Maybe you've got company coming. Maybe you're going to list your home soon. Maybe you just want to rekindle the love you once had for your living space. Regardless why you have the remodel bug, we've got a gallery of 34 great remodelling projects and ideas to help you scratch that itch.
34 Budget-friendly Remodelling Projects and Ideas to Rekindle the Love for your Home

You don't have to pay a carpenter to give you ideas. Nor should you be intimidated by the big budgets you see tacked onto the projects on your favorite design shows. When you're at the helm, it doesn't matter if you're living in a small town or a big city. Most of these projects can be accomplished with little more than plywood and paint.
We've got solutions to help you update old lighting – no electrician required! We've also got some savvy ideas for how you can create expensive-looking trim on everything from your doors to your floors to your bathtub. With a little bit of ingenuity, know-how, hard work, and the following list of remodelling projects and ideas, you can do big things with a little extra cash.
2. Molding Squares = Instant Architectural Interest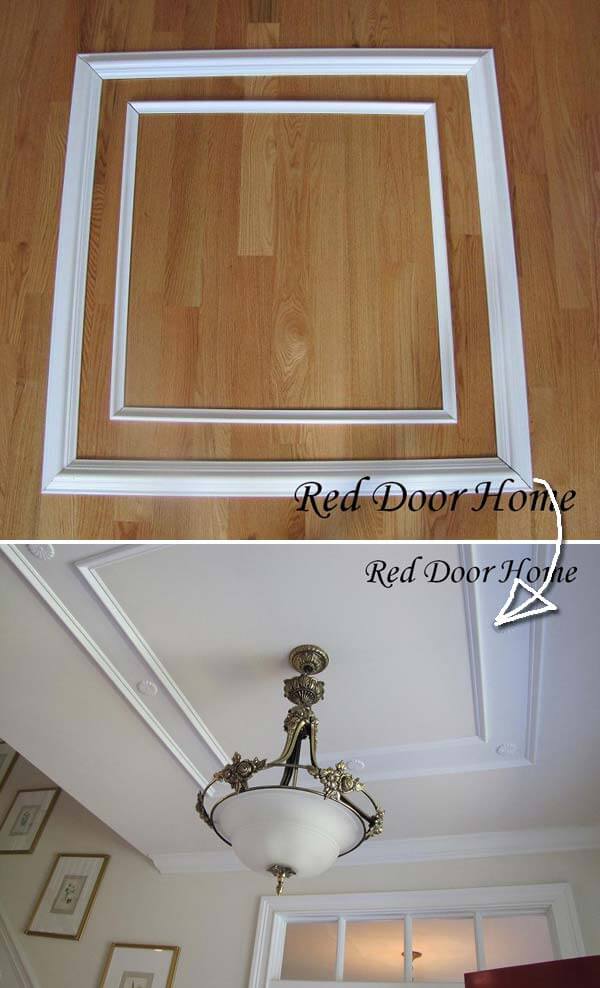 3. Cheap Door Gets Shaker Treatment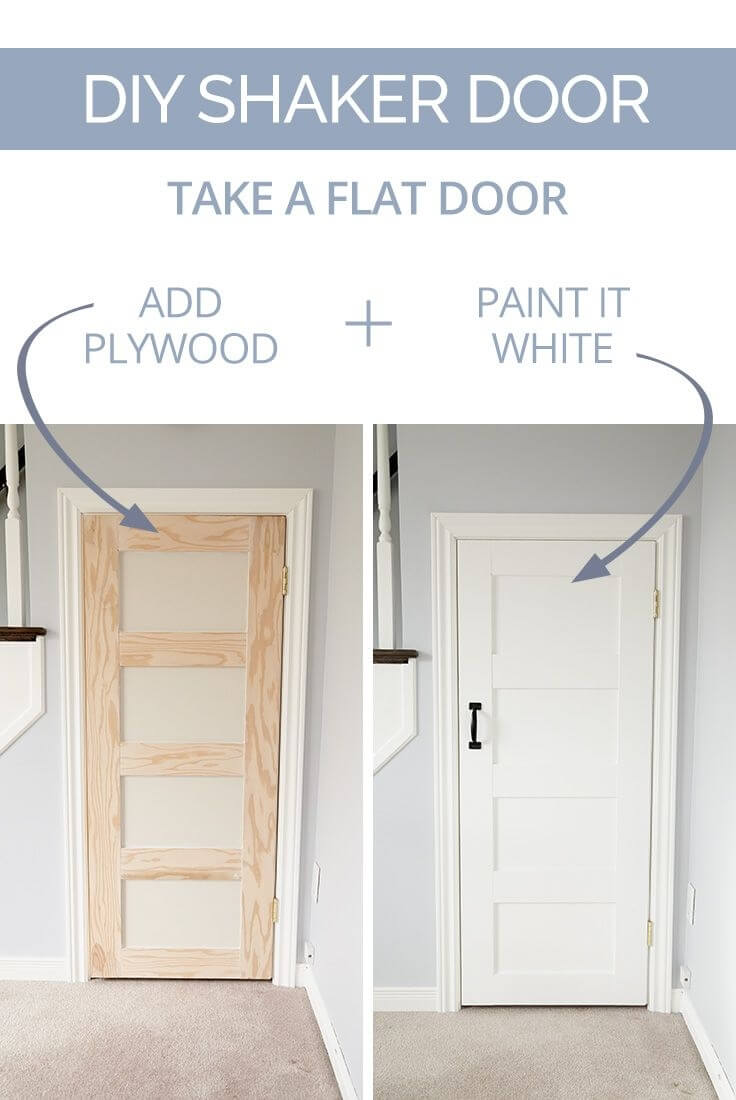 5. Modernize without Replacing Old Vanity Project

7. Remodelling Projects and Ideas for Cabinets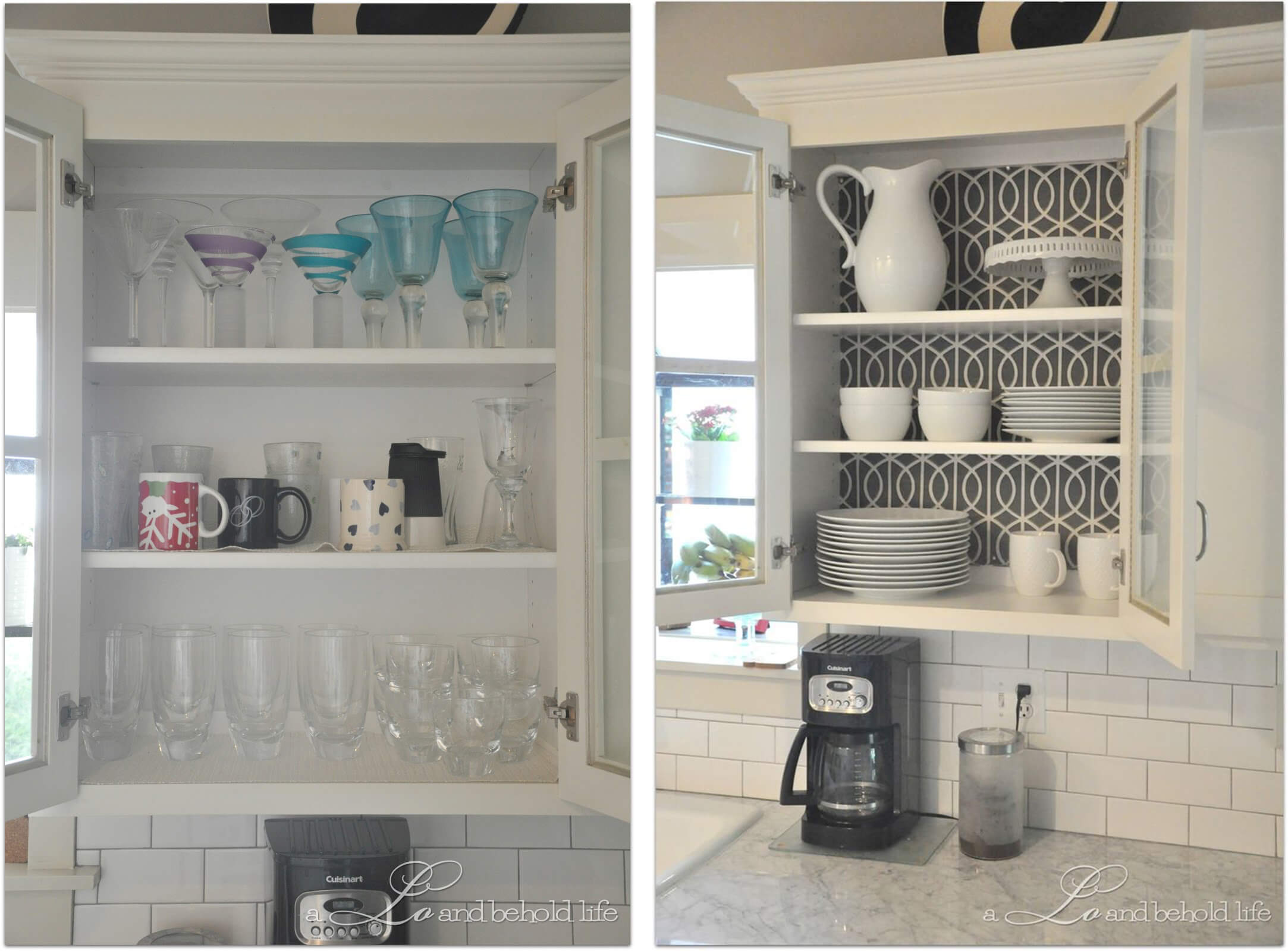 8. Chalkboard Front Fridge Refacing Idea

9. Amazing Low-Cost Designer Countertop Hack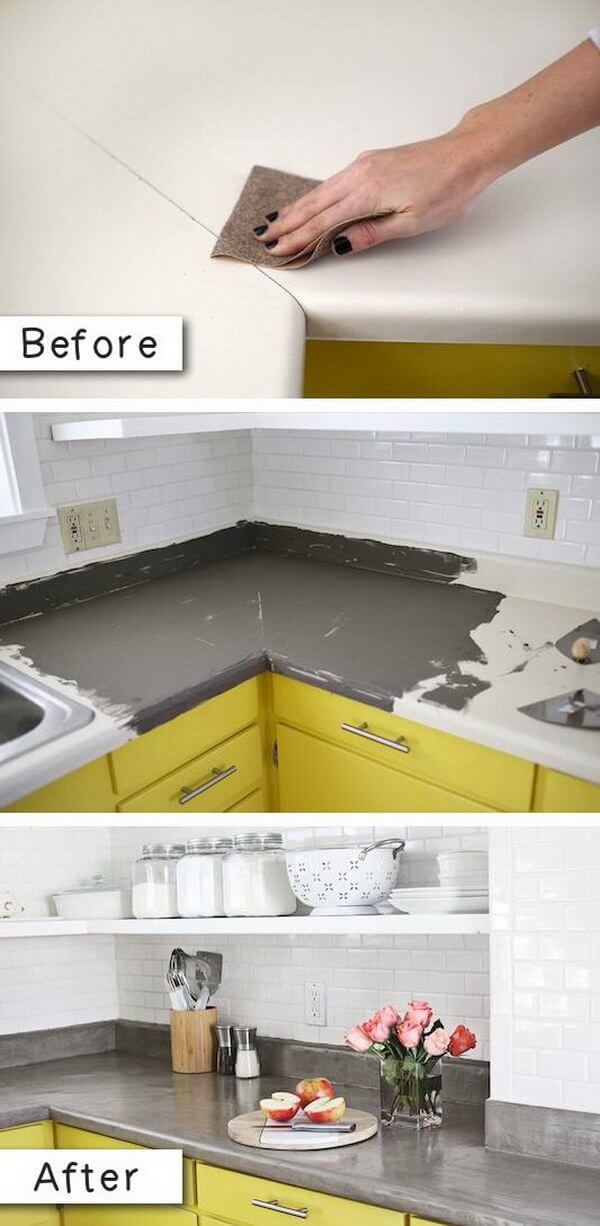 10. From Dated Brass to Modern Black Faucets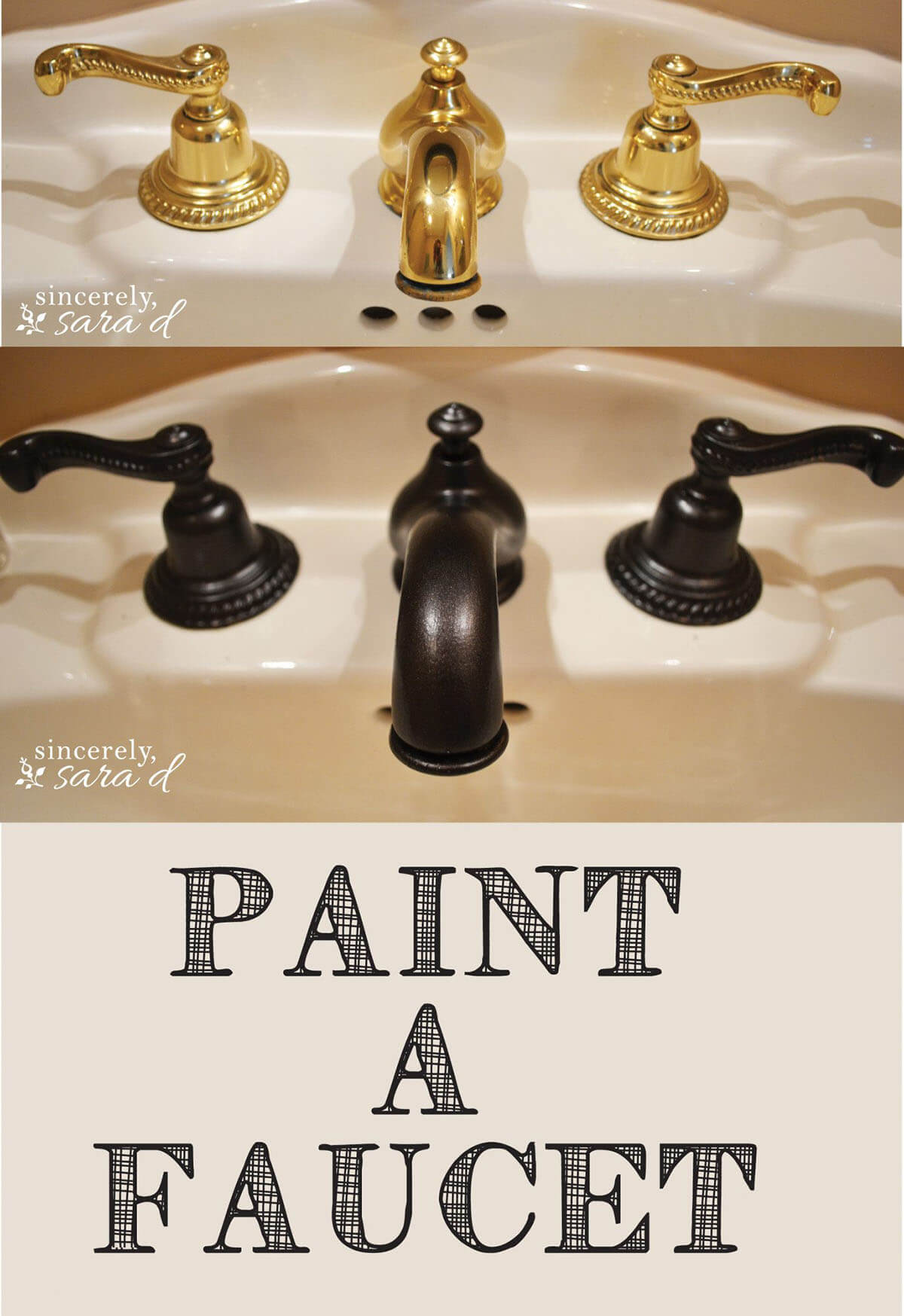 11. Fill Cabinet Gaps with Faux Molding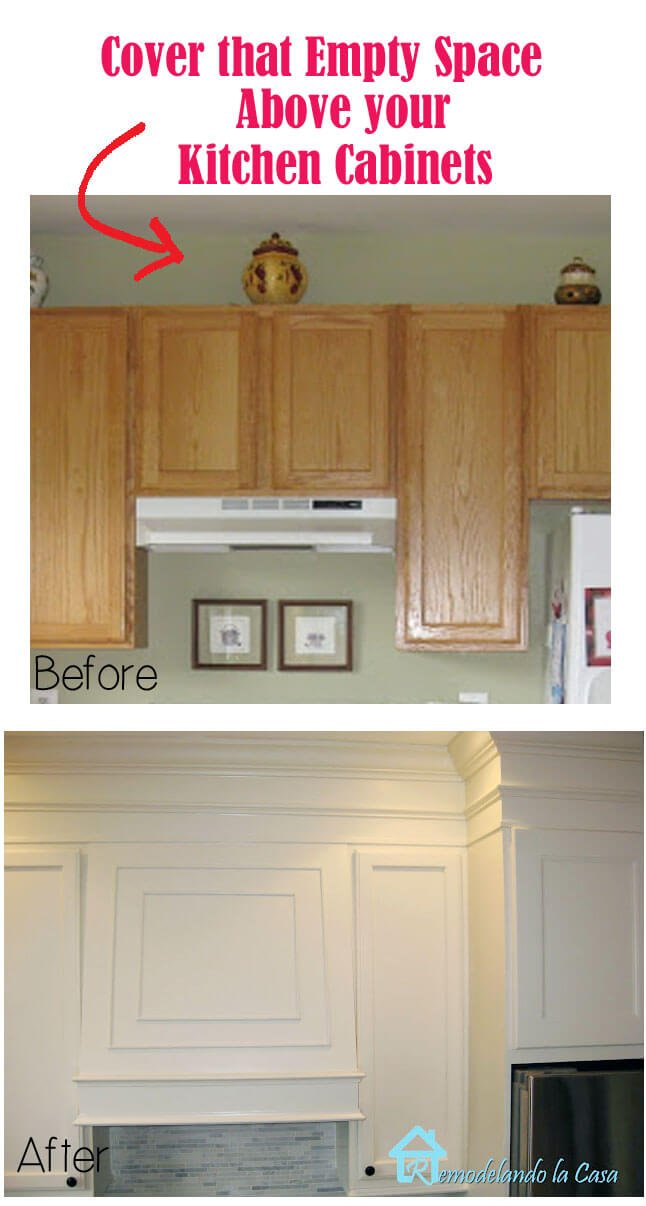 12. Easily Double Up Your Baseboard Trim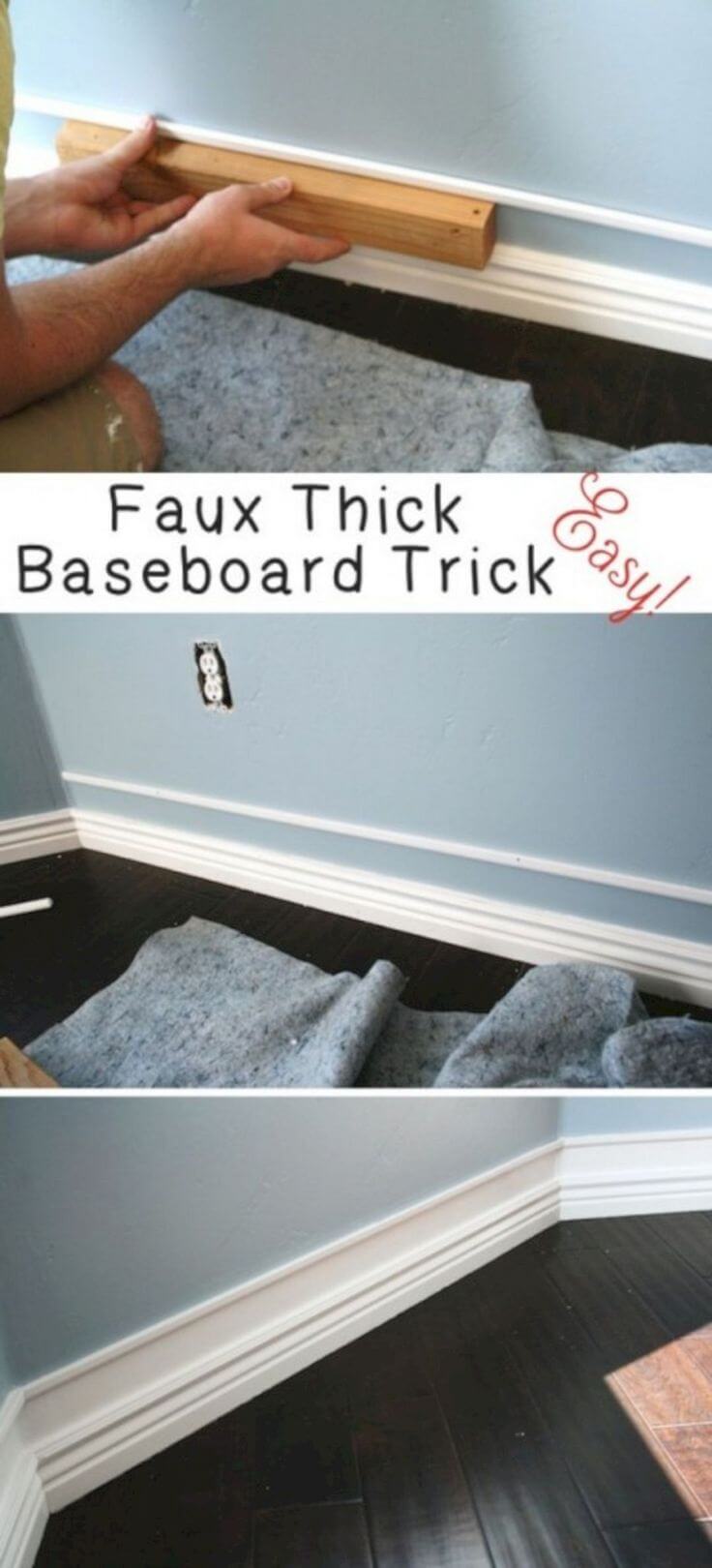 13. Build Your Own Rustic Pendant Fixture

14. Get the Barn Door Look for Less

15. Farmhouse Laundry Room Weekend Project

16. Stunning Mixed Stone Workspace Accent Wall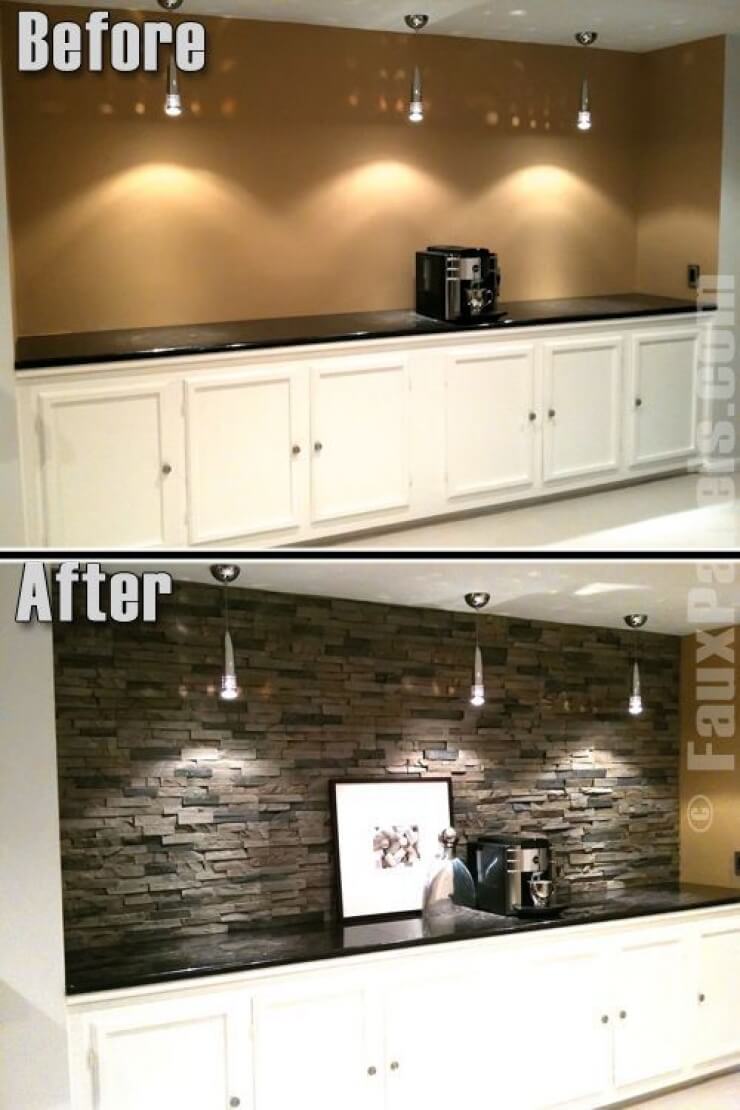 17. Elegant Big Column Staircase Concept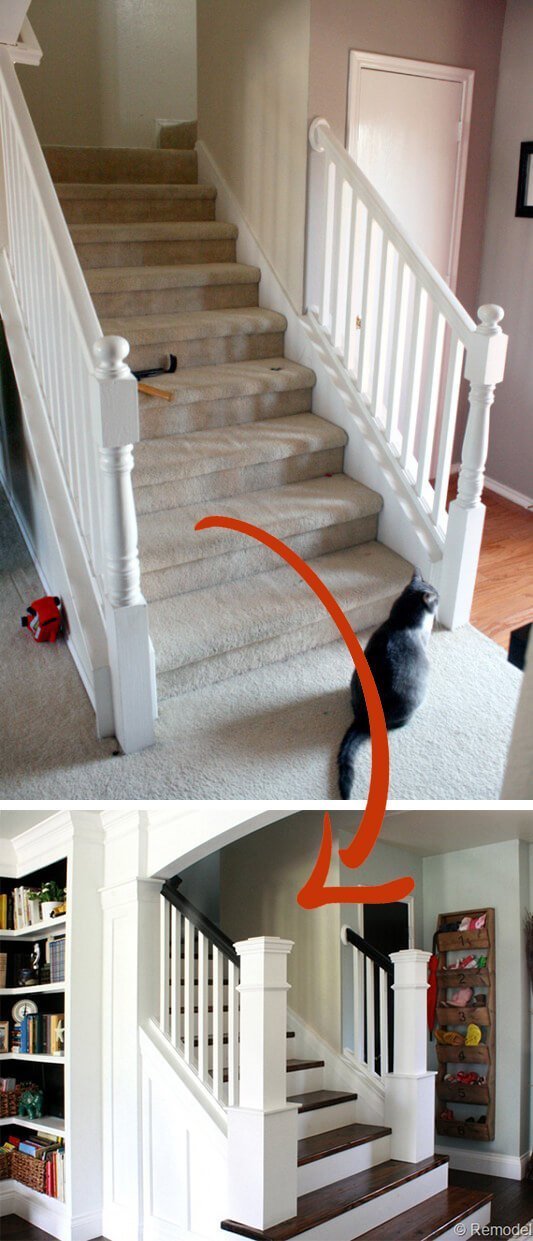 18. Turn Dividing Wall into Dinette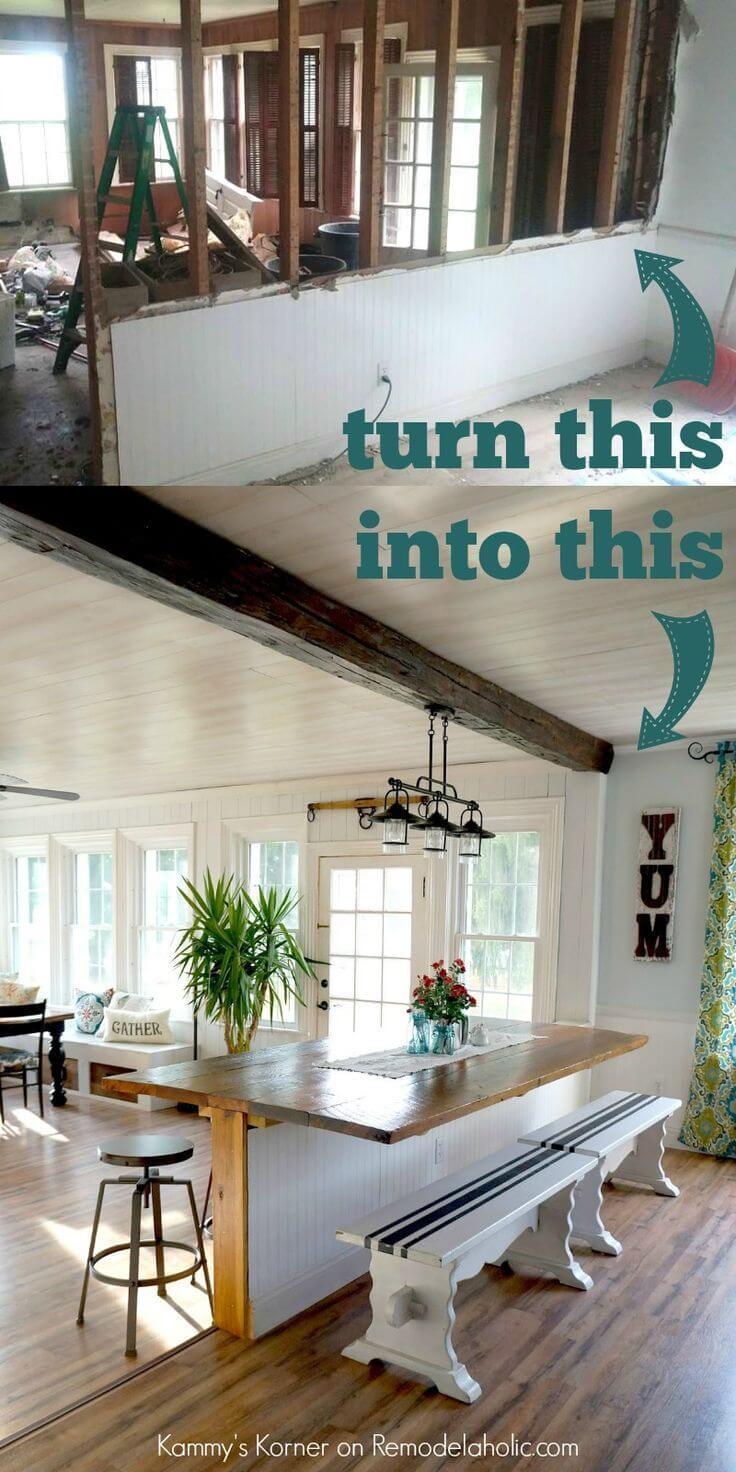 19. Genius Inexpensive Molded Tub Technique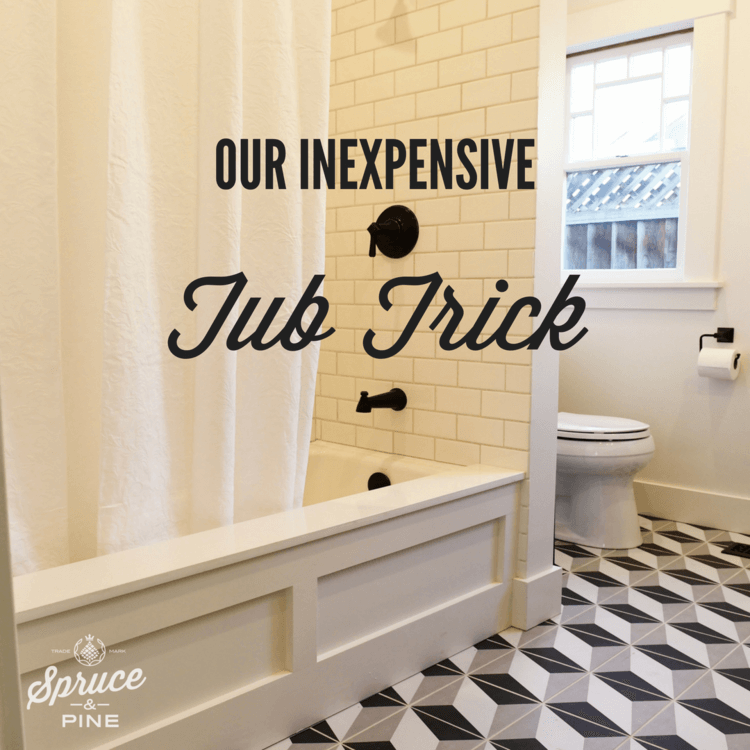 20. Transform Dark Kitchen Interior to Cottage Dream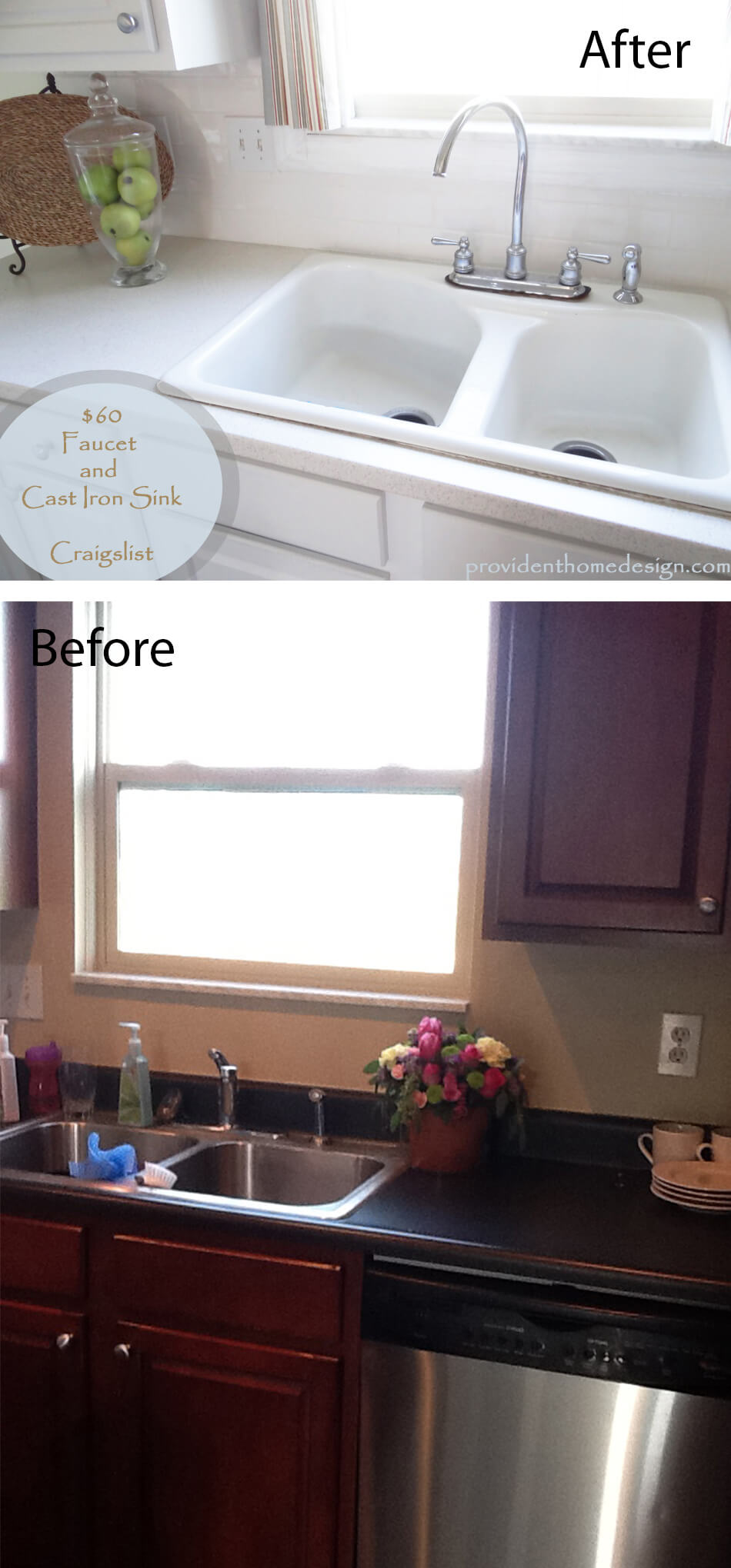 22. Highbrow Graphic Art Deco Wall Design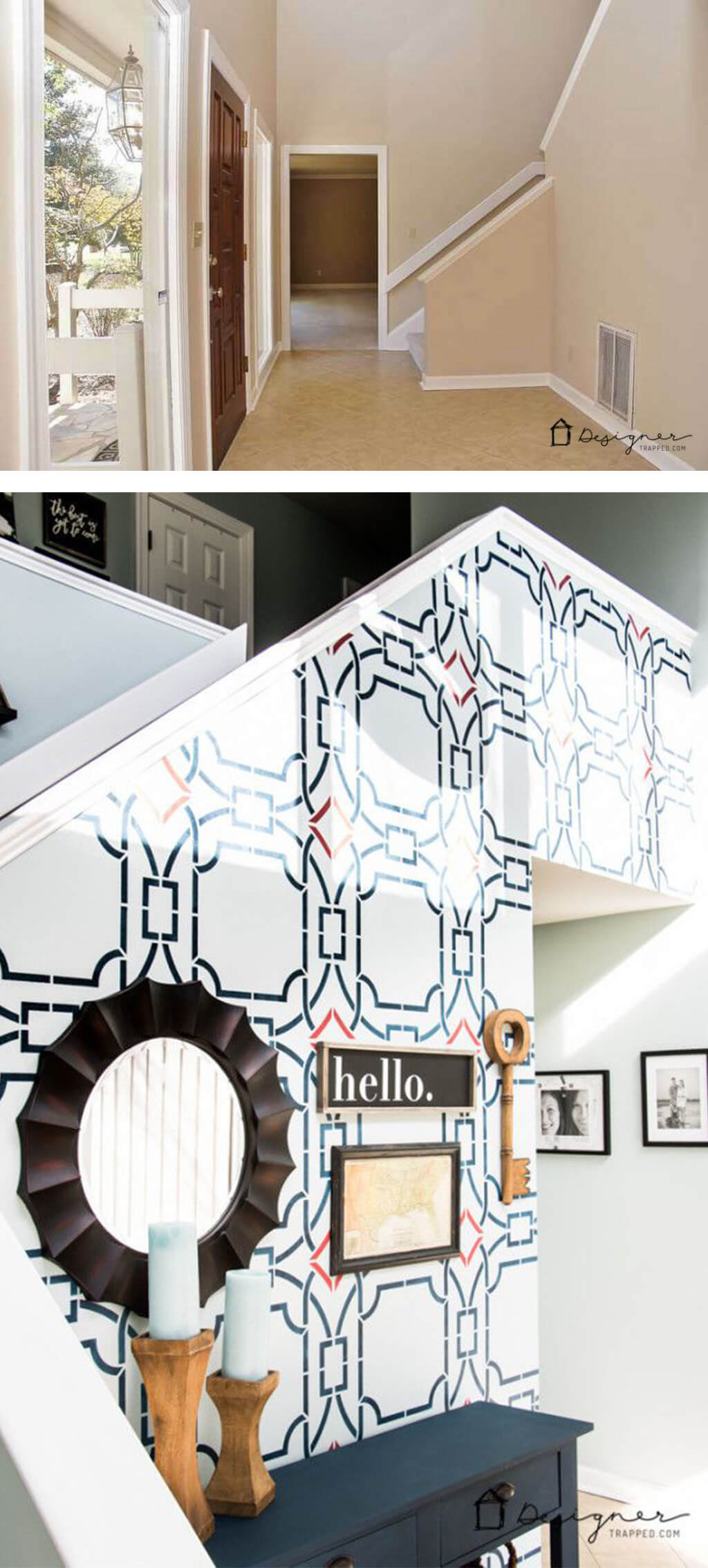 23. Small Budget Ceiling Fan Facelift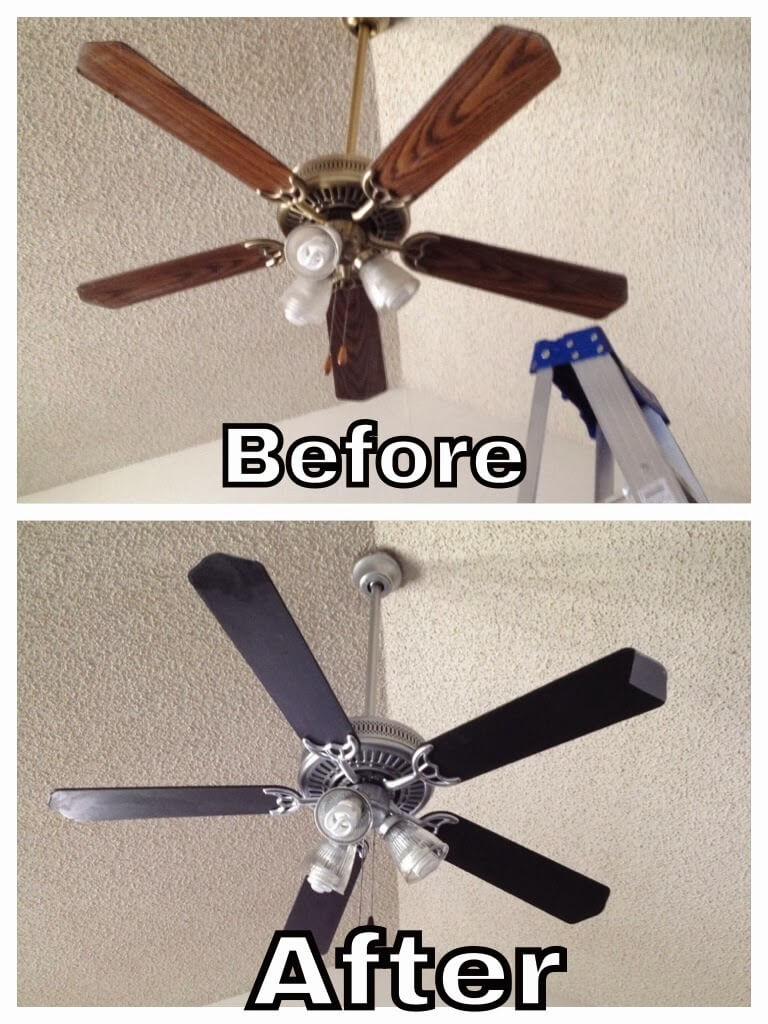 25. Pretty, Rustic Curtain Guest Room Divider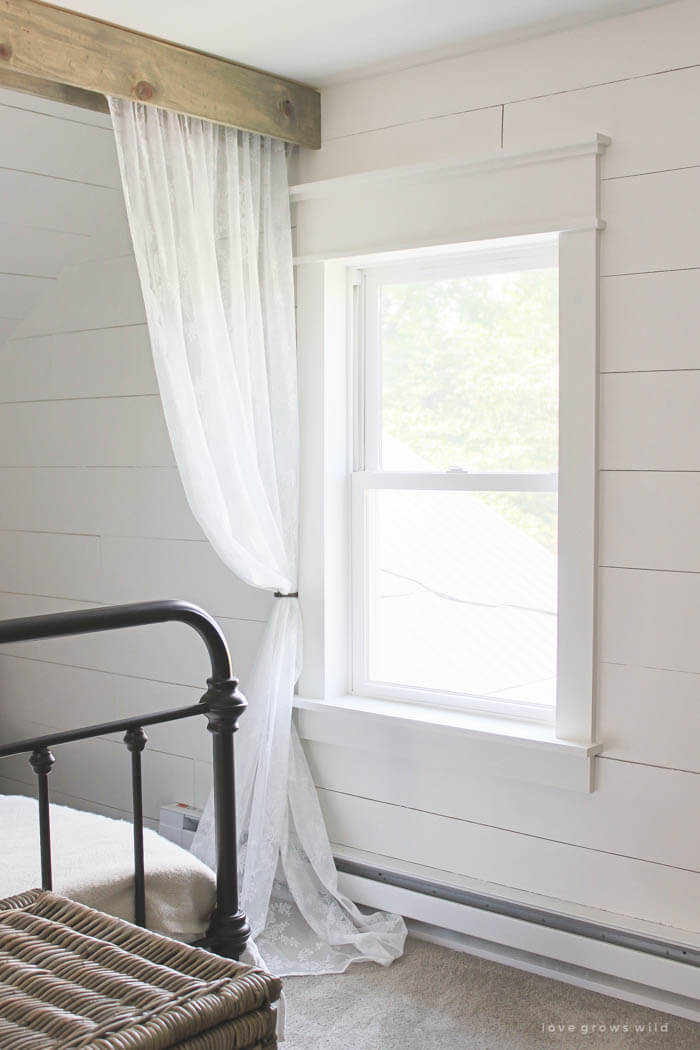 26. How to Repaint Metal Fixtures for Small Bathrooms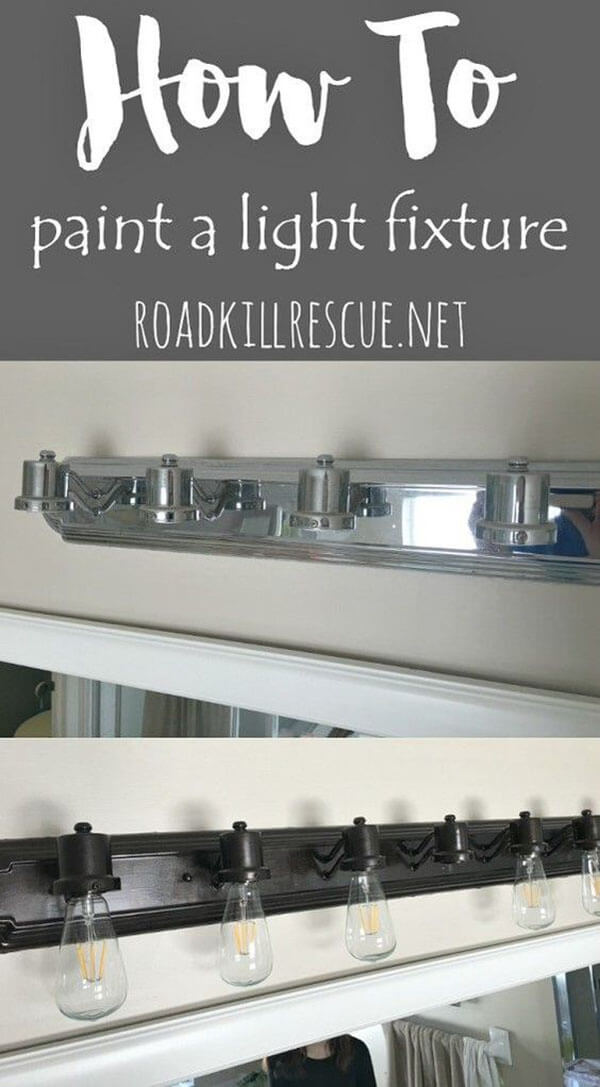 27. China Cabinet to Kitchen Island Upcycle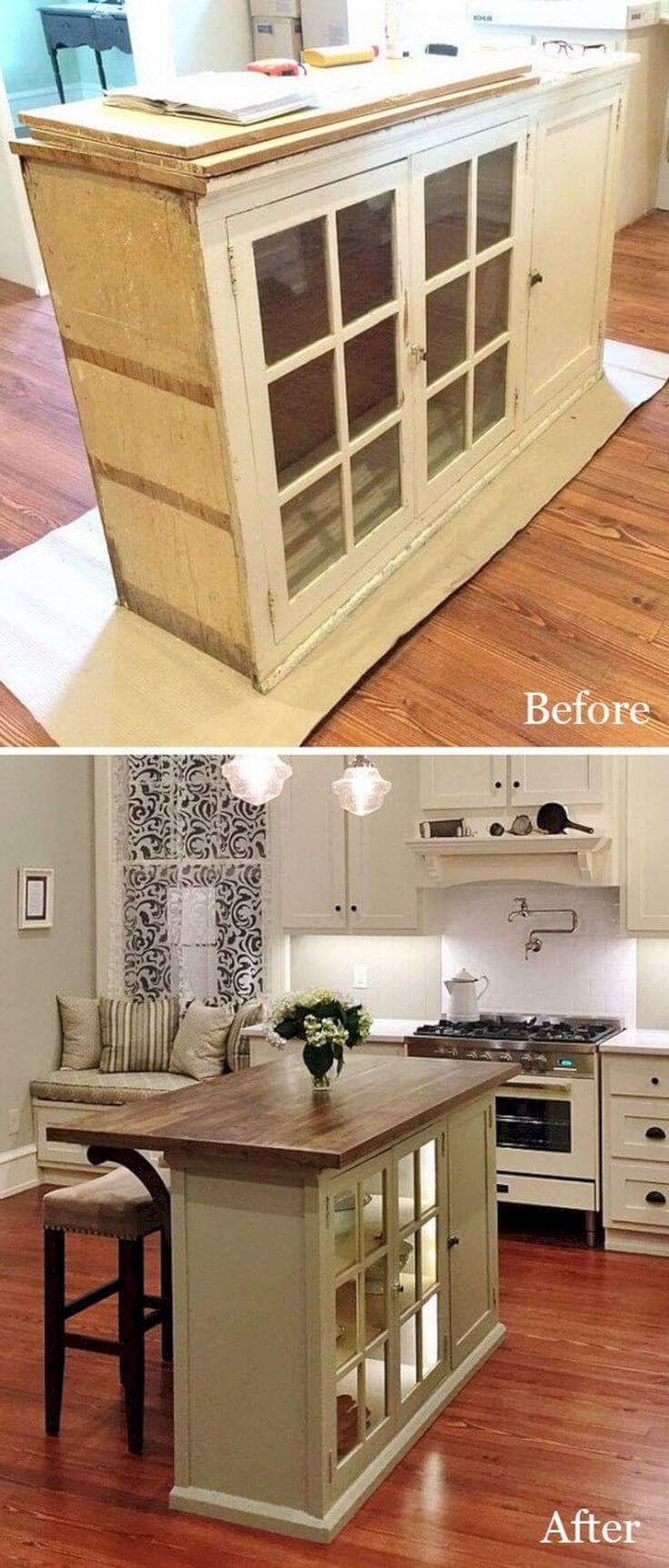 28. Paint Doors and Drawers like a Pro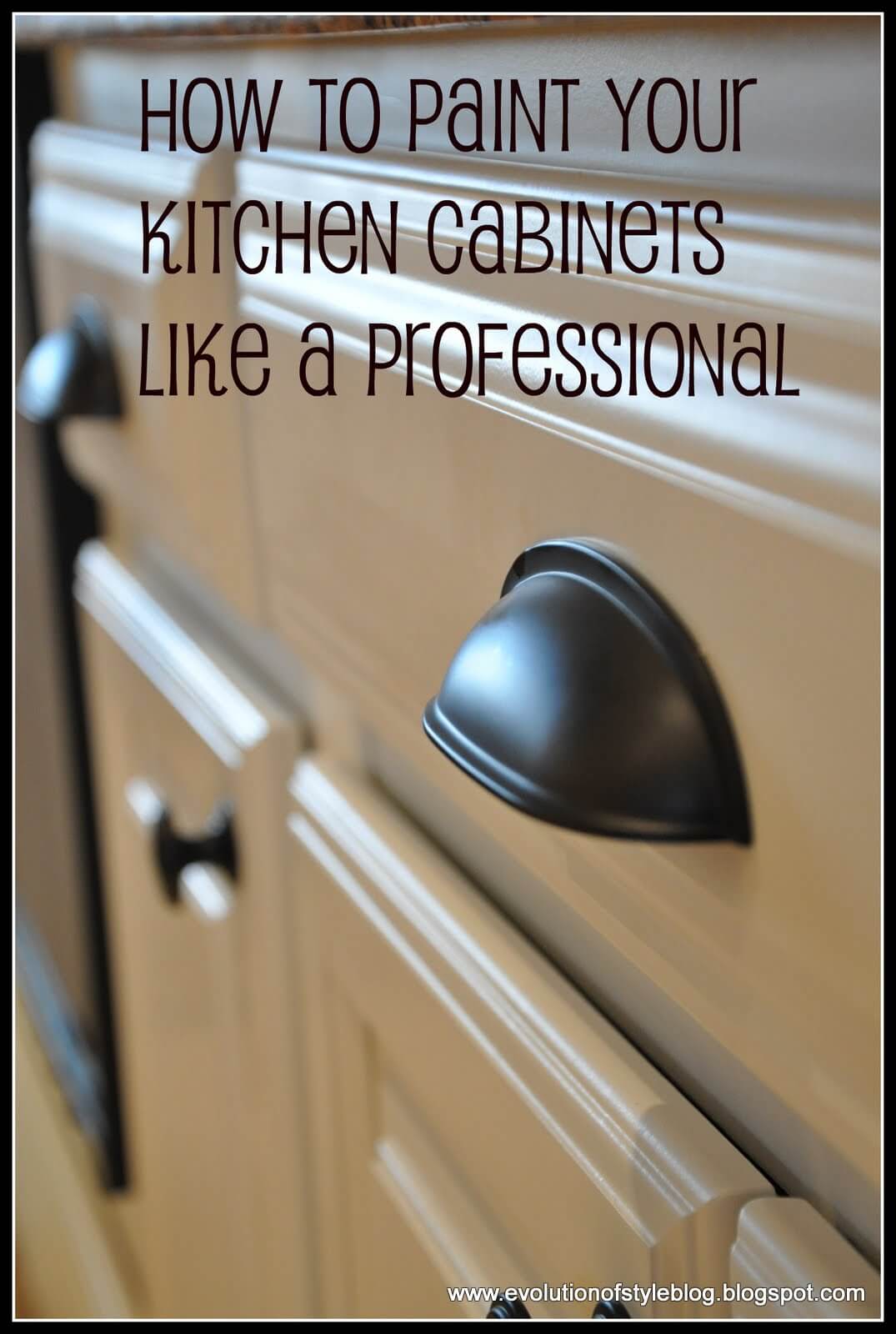 29. Give Aspiring Designers a Chic Playroom

30. Fill a Wall with DIY Shelving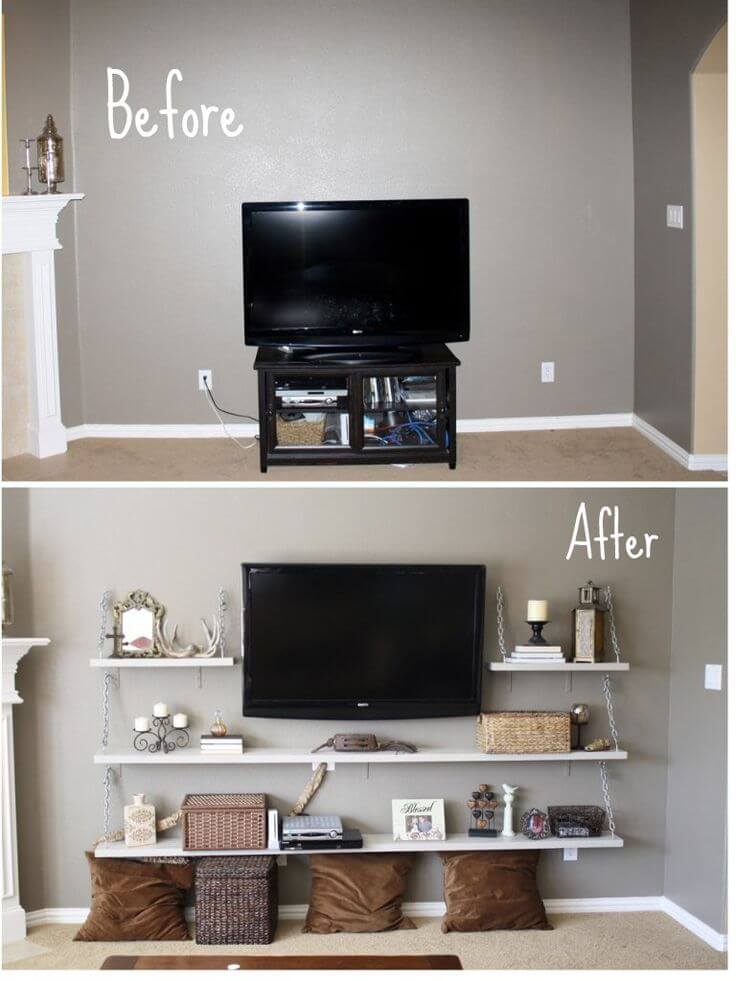 31. How to Add Molding to Windows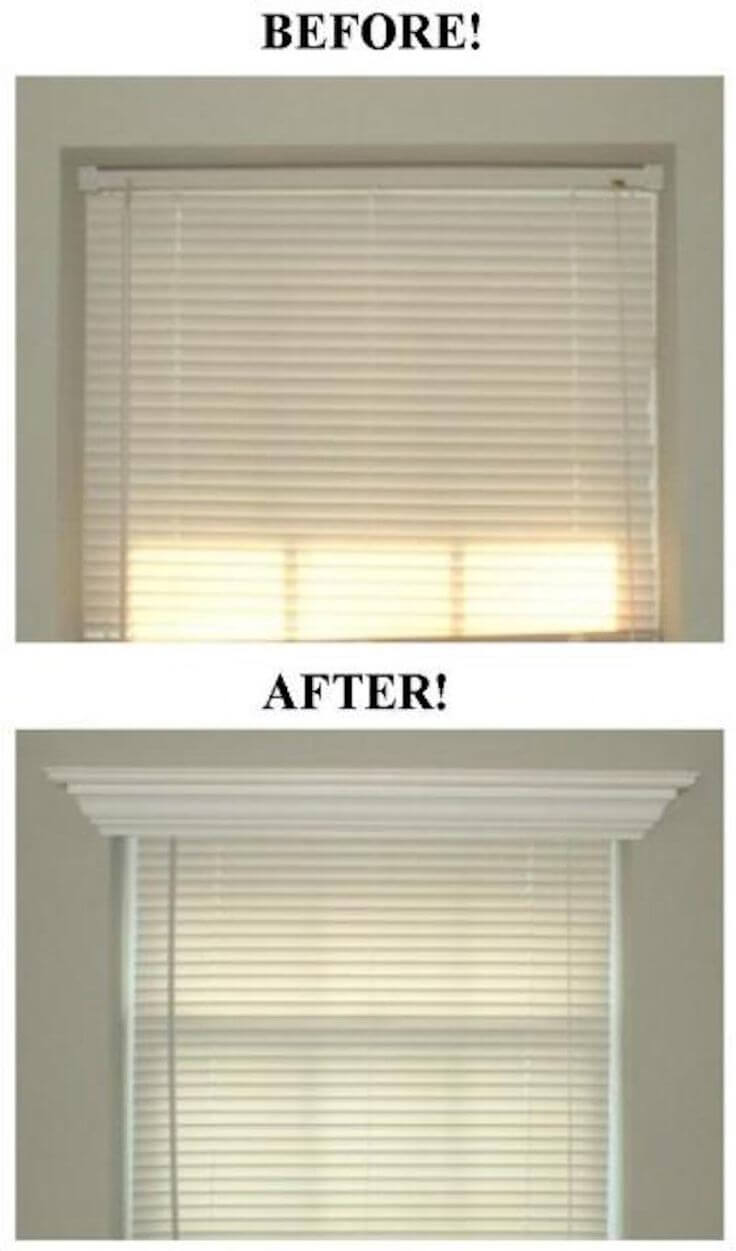 32. $300 Faux Marble Kitchen Makeover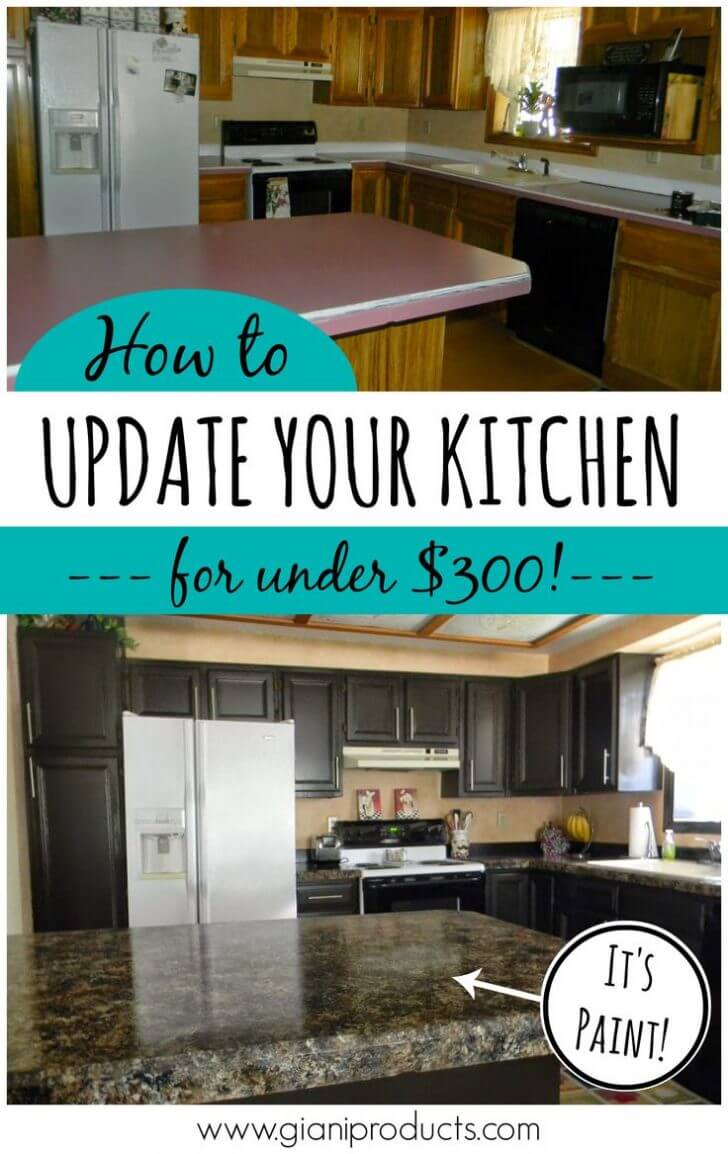 33. Create Old World Mosaic Floor with Stencils