Summer's coming! Time for gardening and some outdoor R&R. It's also time to decorate! Get out your paint brushes and flower pots and get ready to create a wonderland with these DIY painted garden decorations. Pots and planters overflowing with bright flowers cover porches and yards all summer. Use the nesting pots at your door to quaintly announce the house number. Chalk paint is wonderful for an antique finish. Or refit an old chandelier with flower pots and give your porch a cascading flower garden.
29 Playful and Charming DIY Painted Garden Decoration Ideas for Summer

The rainbow-colored pallet provides a unique way to show off all your beautifully potted flowers. And the colored pots offers an unconventional but adorable twist to the use of the terra cotta pot!
Out in the yard, the blue table for two makes a charming breakfast spot. A brightly painted door in a sunshiny yellow or with large orange flowers makes a cheerful background for a friendly summer chat. To shelter lawn chairs in your backyard, set up a collection of freestanding shutters in a variety of summer colors or choose a quiet spot under a shady tree for the candy-striped bench. Define your spot with an initialed milk jug turned side table.
You will really want to try some DIY painted garden decorations that the kids will love. The rainbow hopscotch tiles are eye-catching for any child. The polka dot mushrooms nestled in your garden lend an air of the little people along with the gnomes peeking from the flower pots sitting on your porch. And the kids will love painting rocks markers for the plants in your garden or just to add spots of color to the yard. Any of these DIY painted garden decorations will definitely spruce up your backyard this summer.
1. Painted Pots in Fruit and Pastels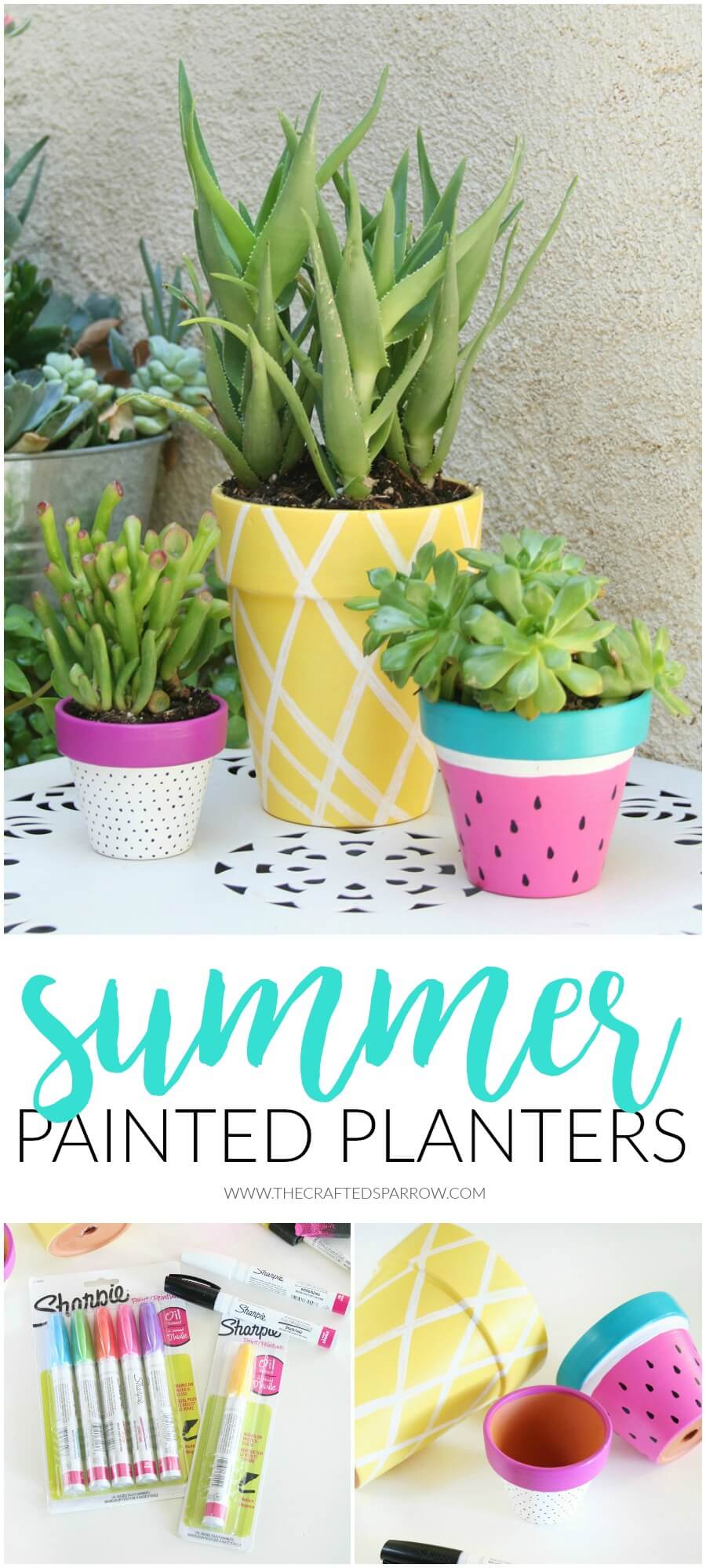 2. Rainbow-Colored Pallet Hangs Flower Pots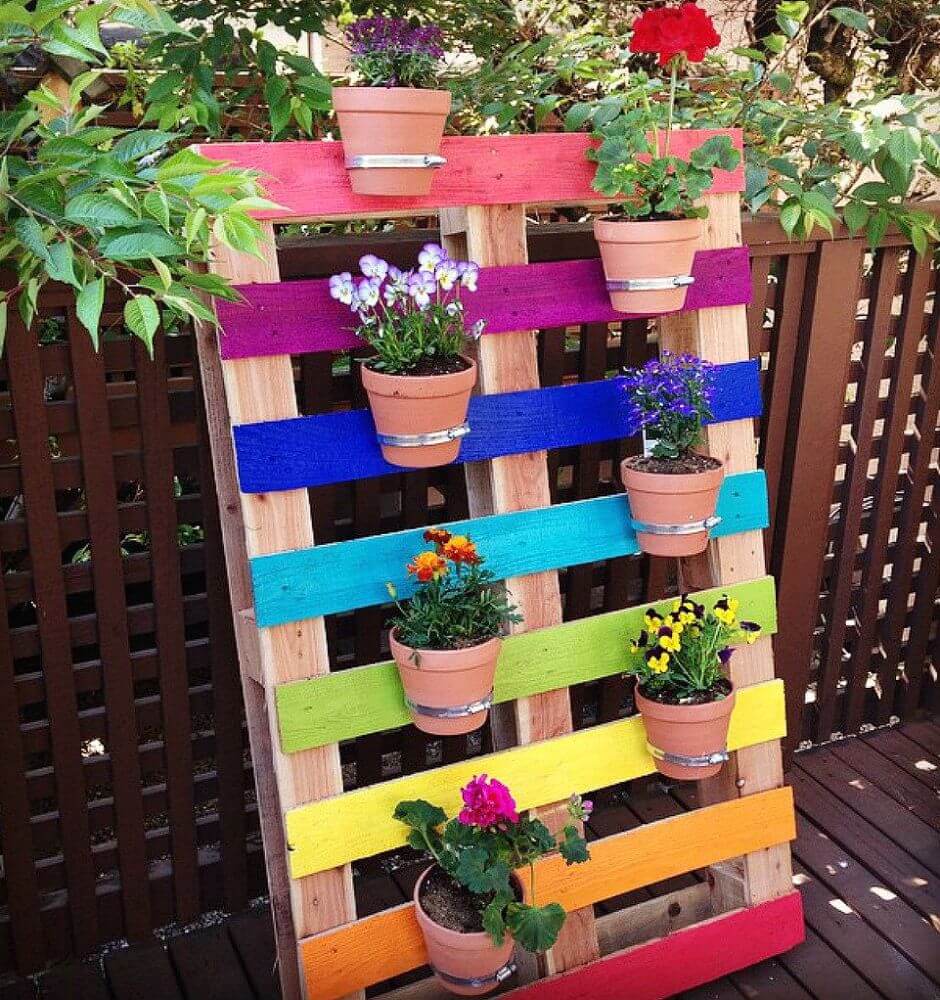 3. Tole Painting on Bright Blue Window Frame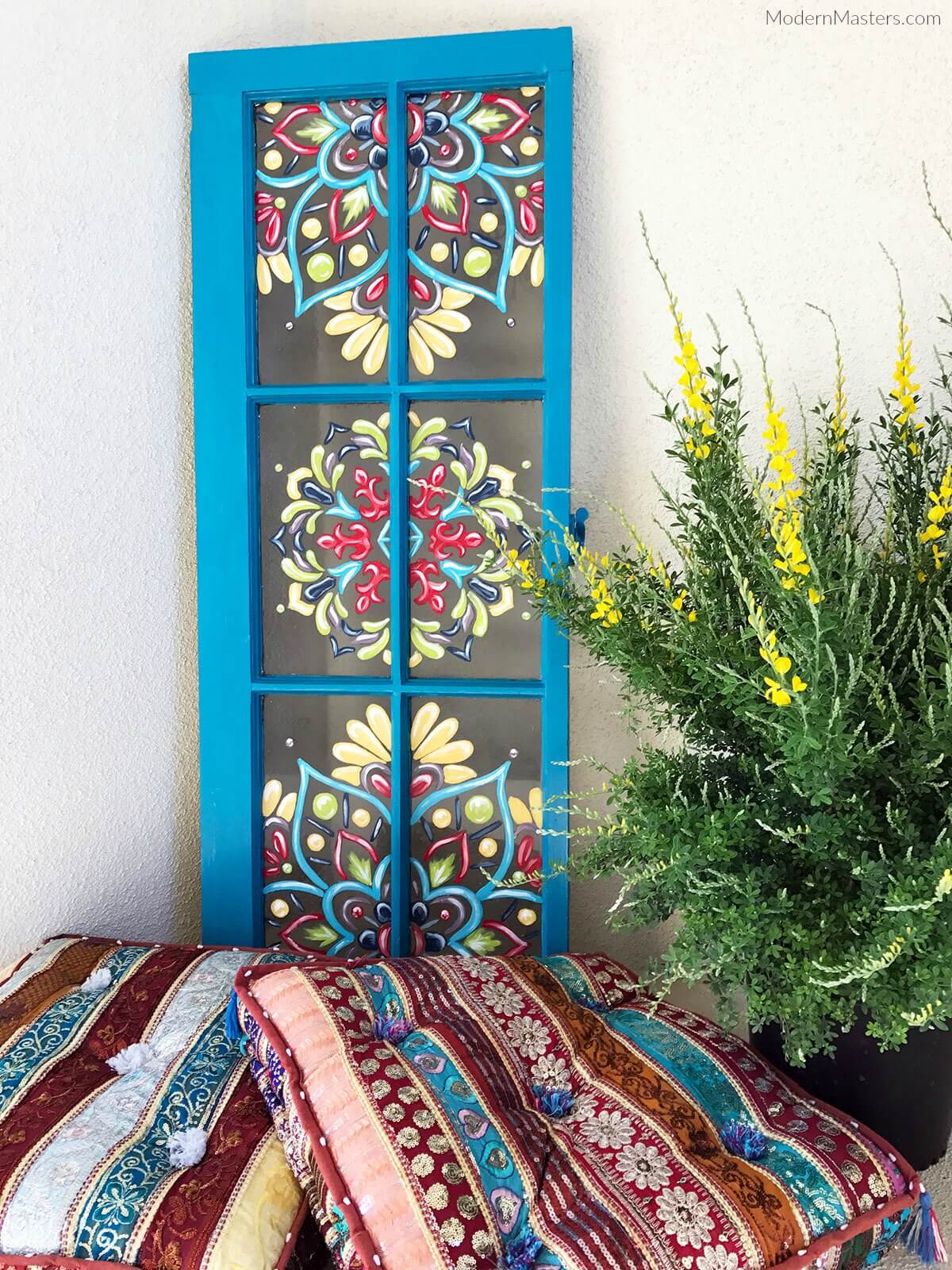 4. The Wee People Dressed in Colored Pots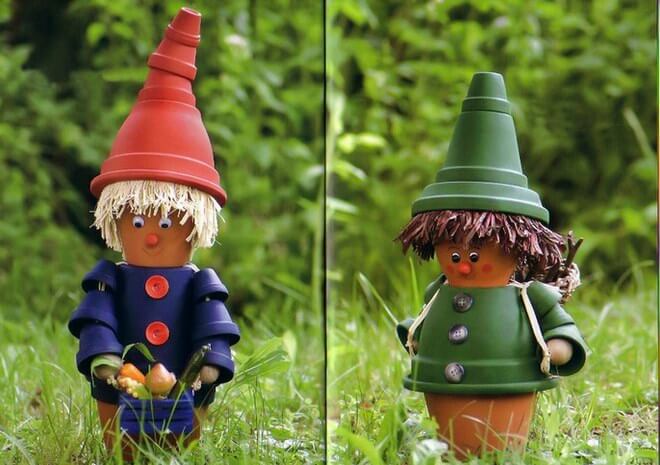 5. Sky Blue Table for Two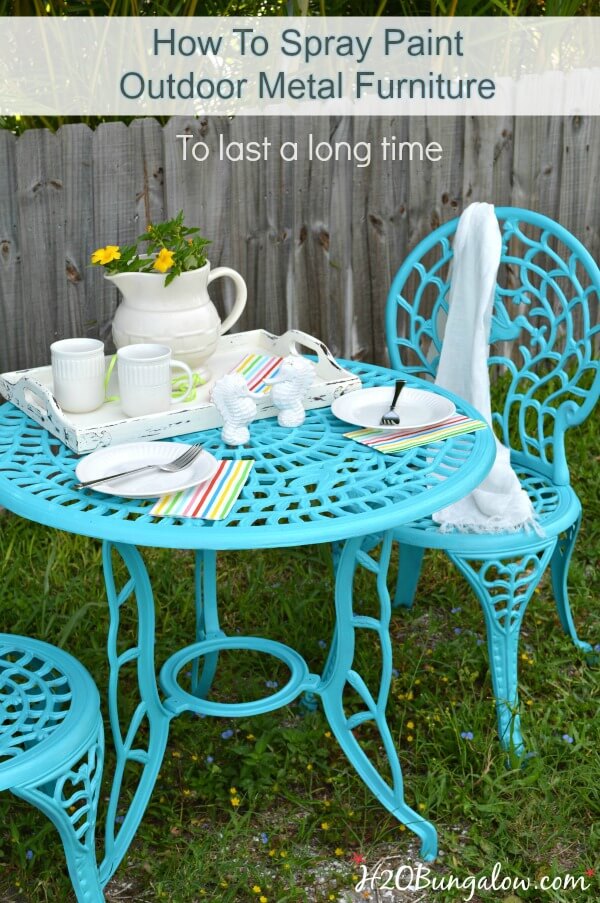 6. Rock Signs for the Garden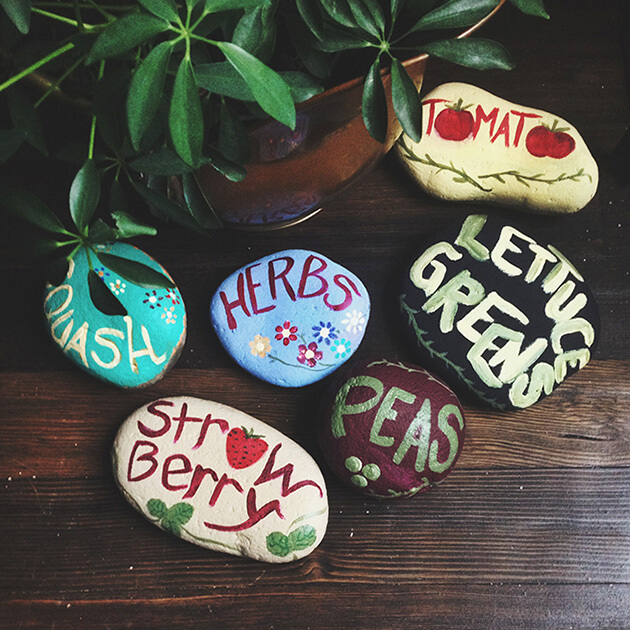 8. Orange Poppies Bloom on the Door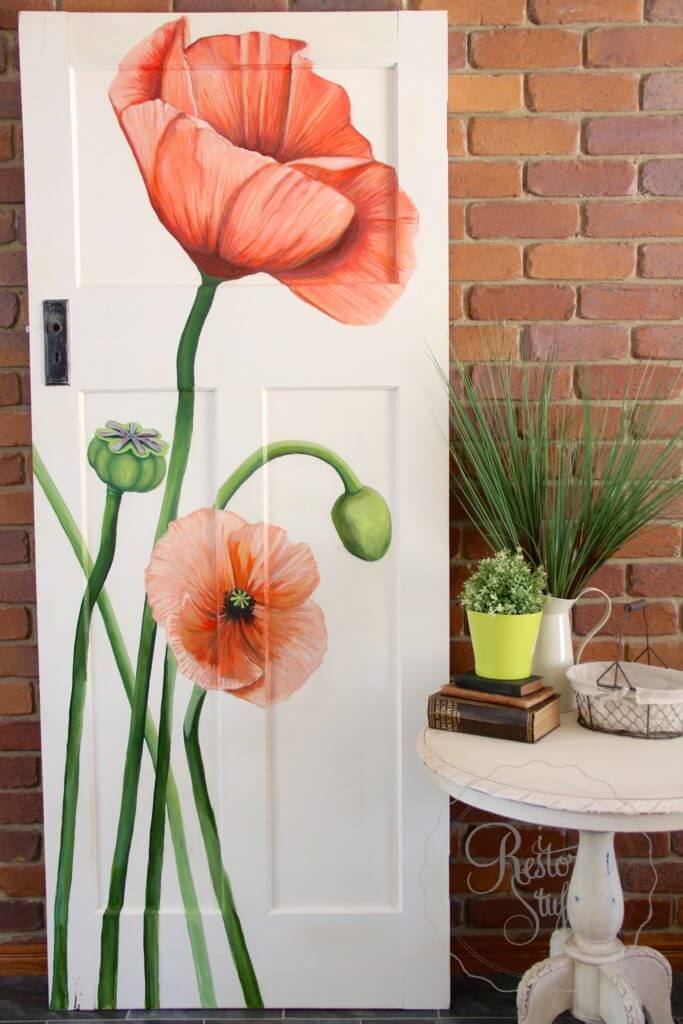 9. Wheelbarrow Planter with Bohemian Flair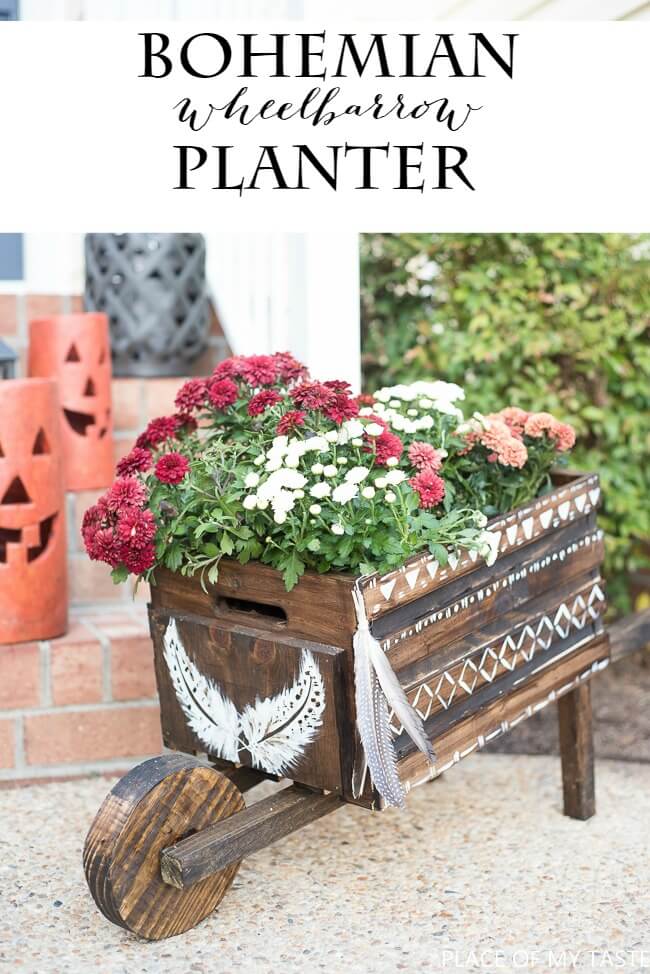 10. Bright Flowers and Rays on Bee Hive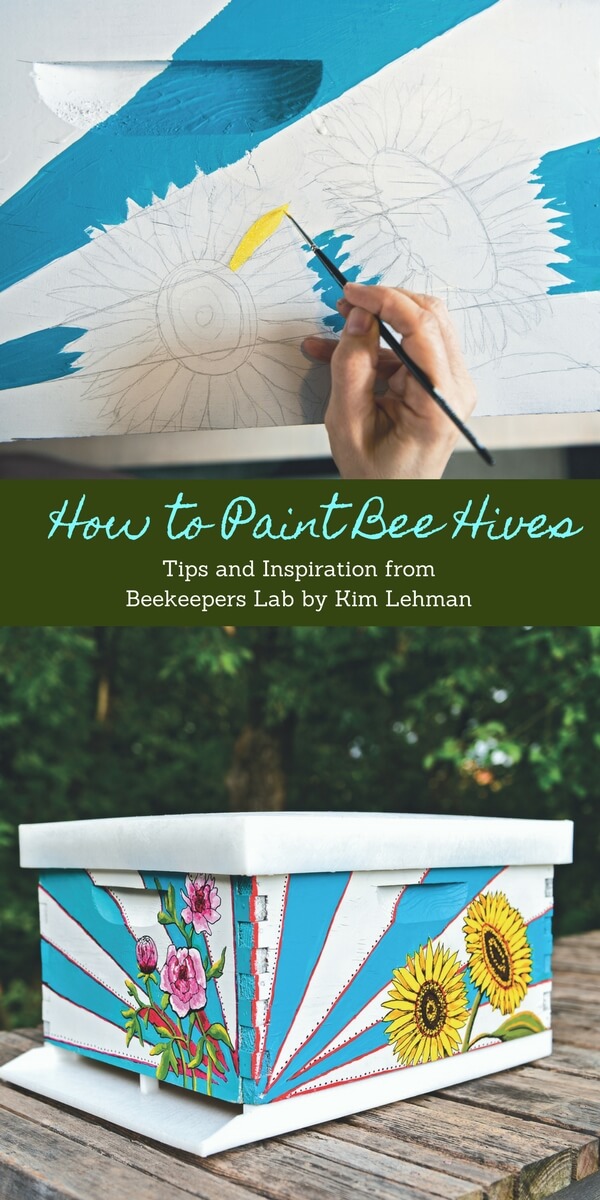 11. The Gnomes Peek from the Flower Pots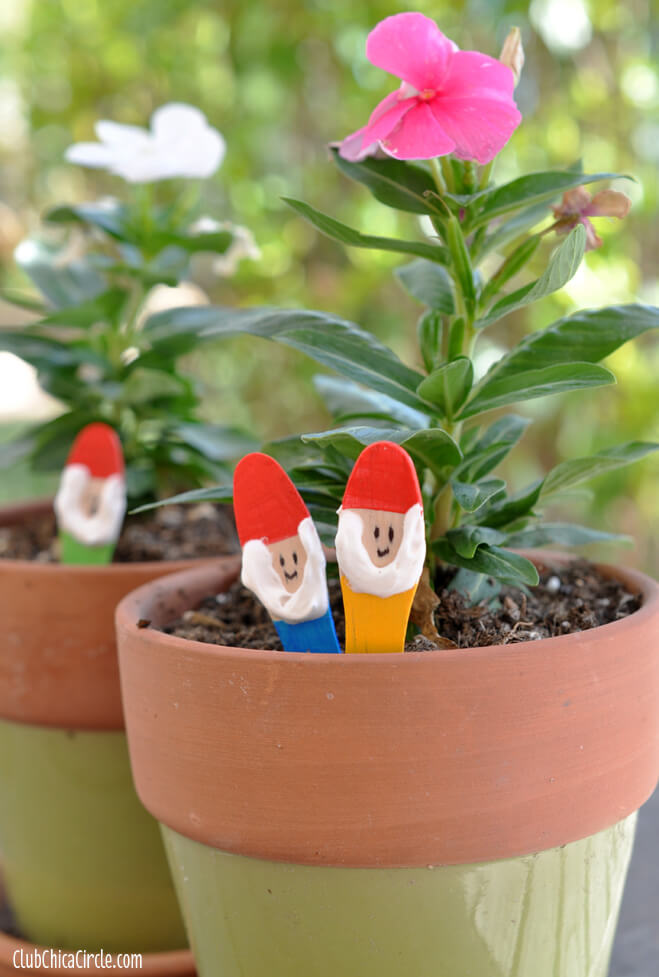 12. Tire Planter Colored in Teal Blue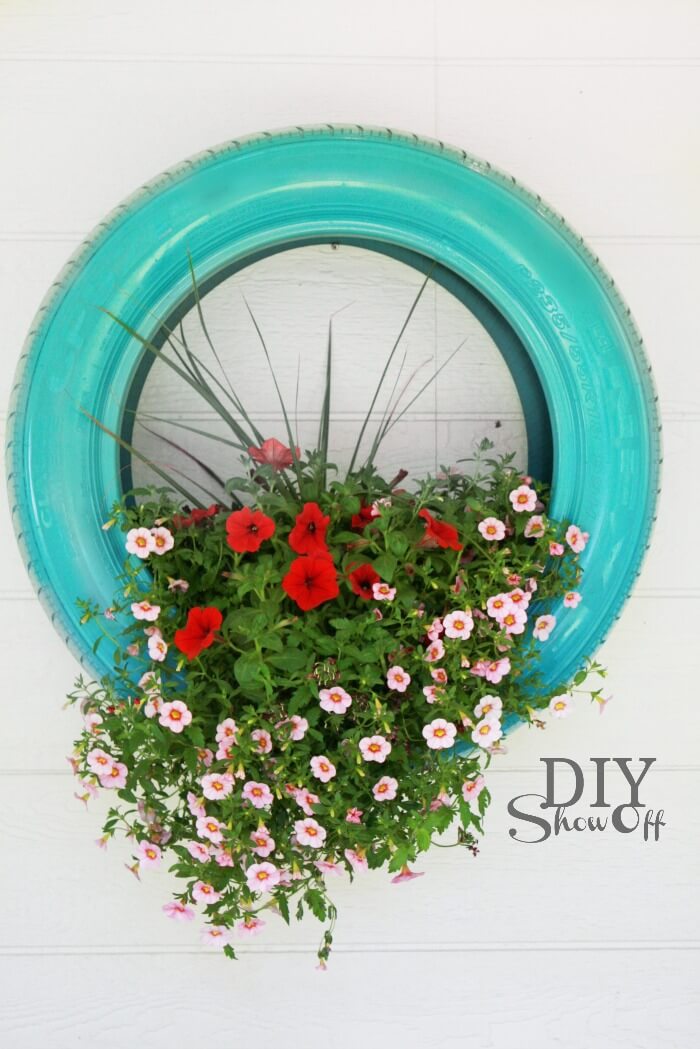 13. Native American Floor Design in Pastels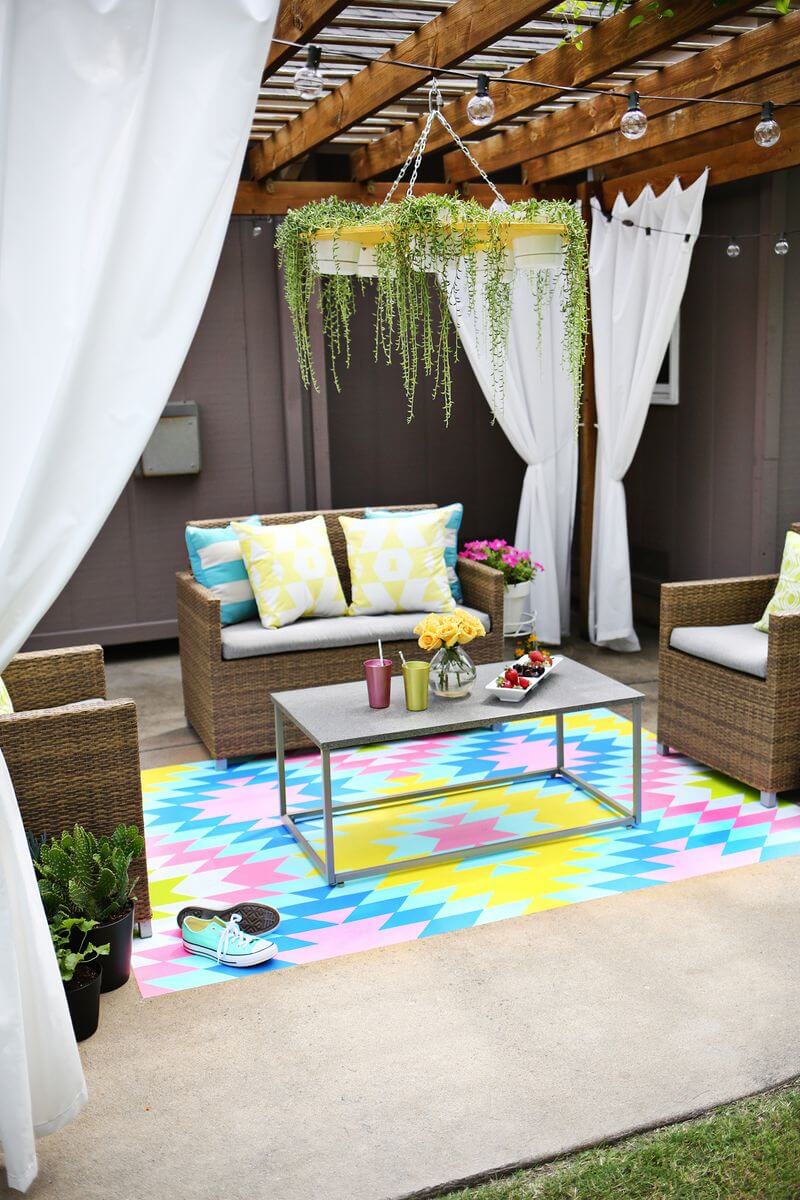 14. Spray-Painted, Egg-Shaped Porch Pedestal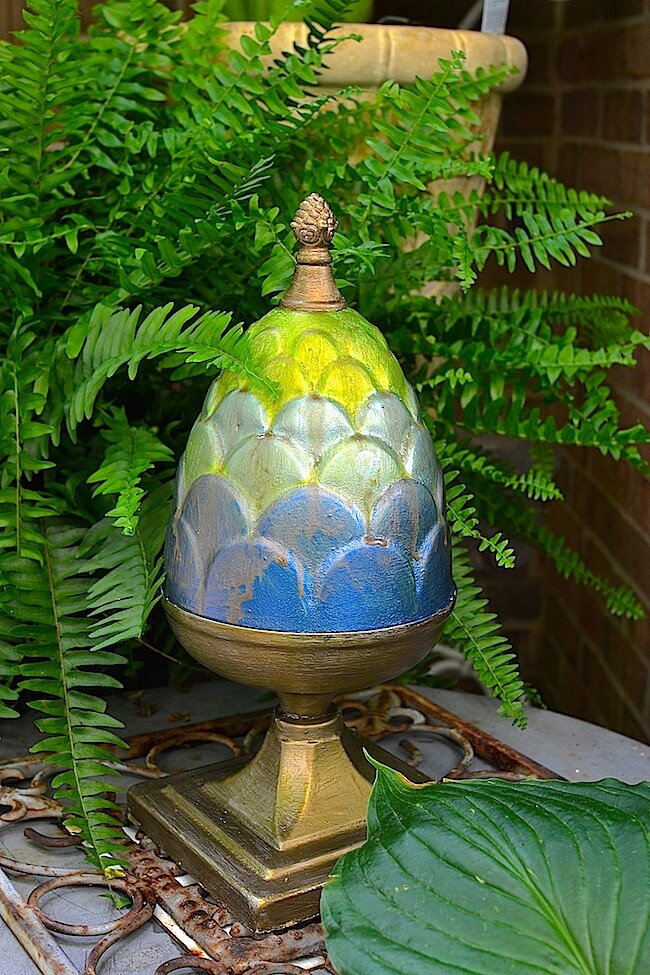 15. Summer Bench in Pastel Candy Stripes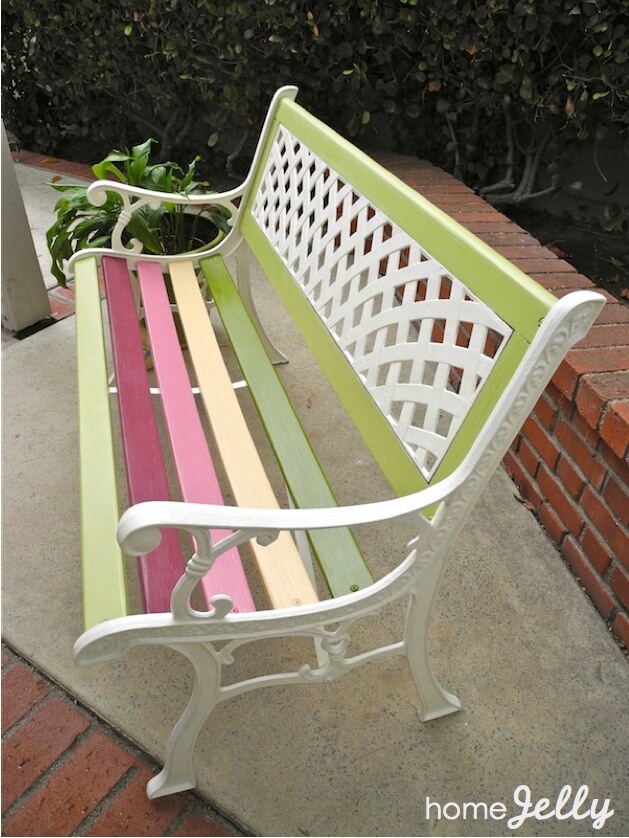 16. Polka Dot Mushrooms Amongst the Flowers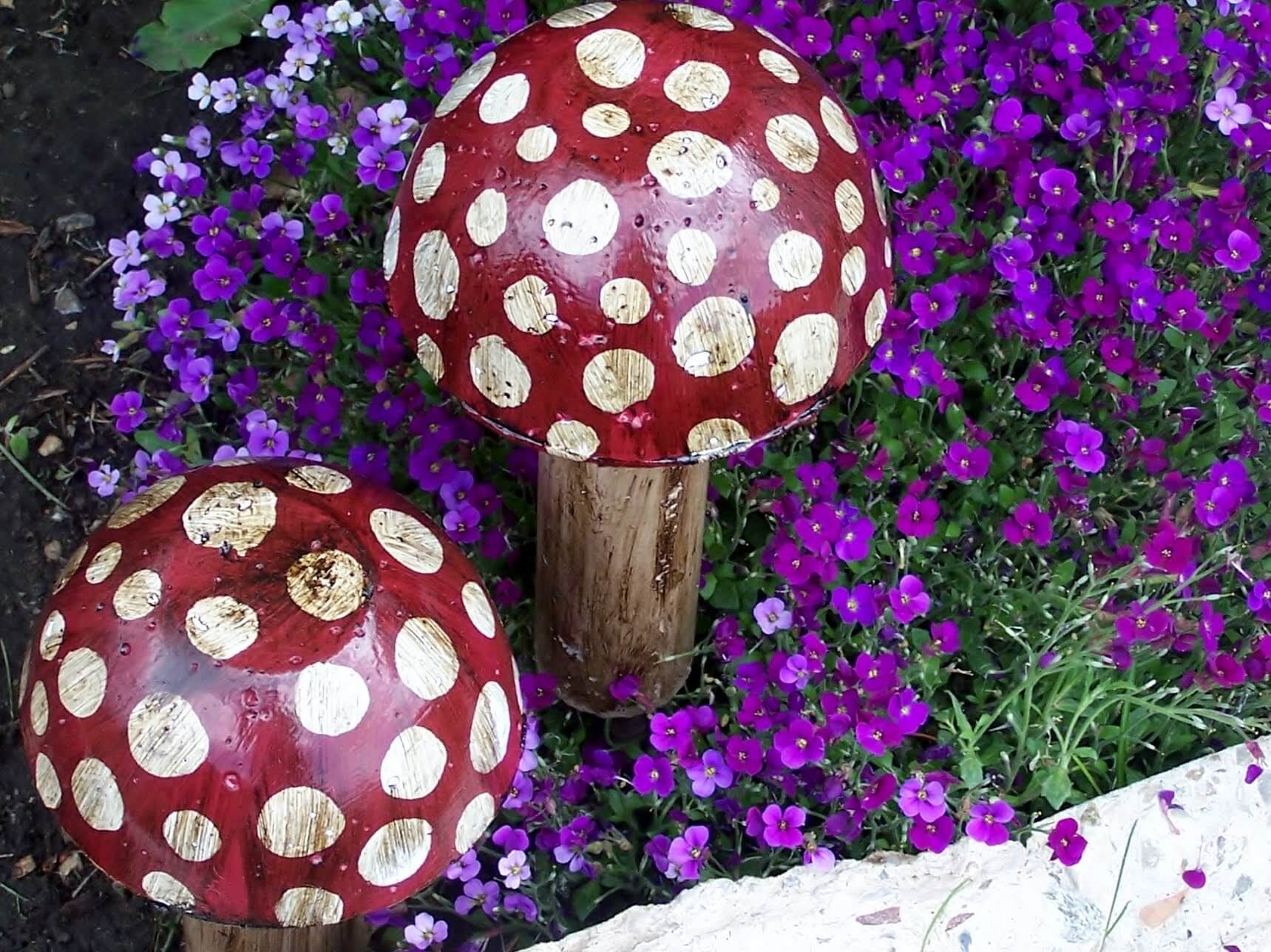 17. Sunshine Door Brightens Summer House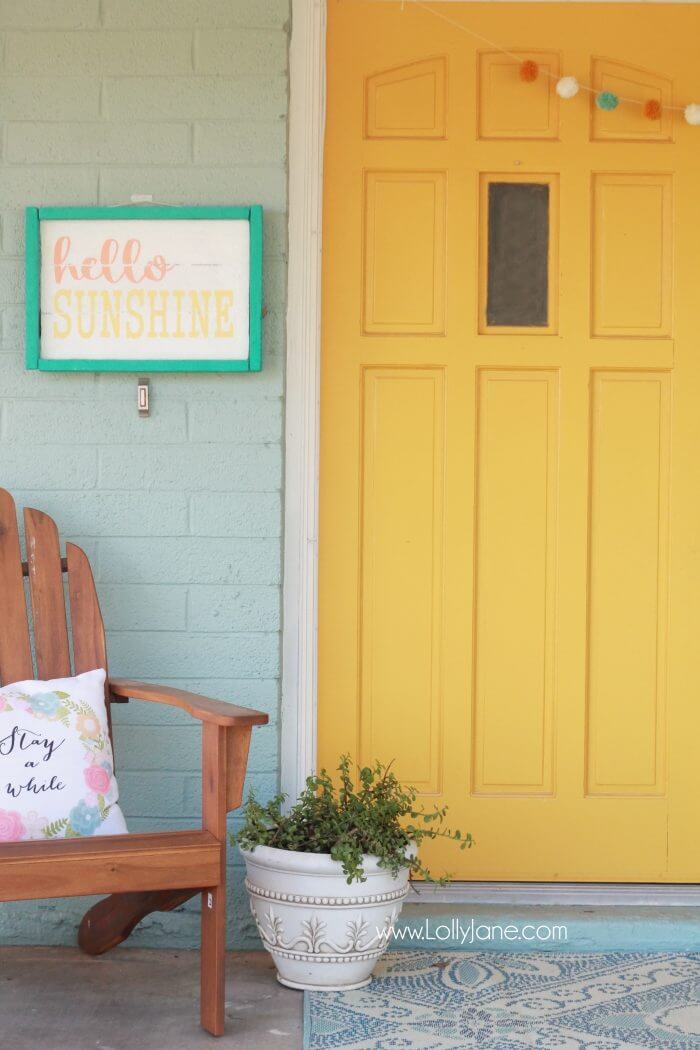 18. Rainbow Hopscotch Does Anyone Wanna Play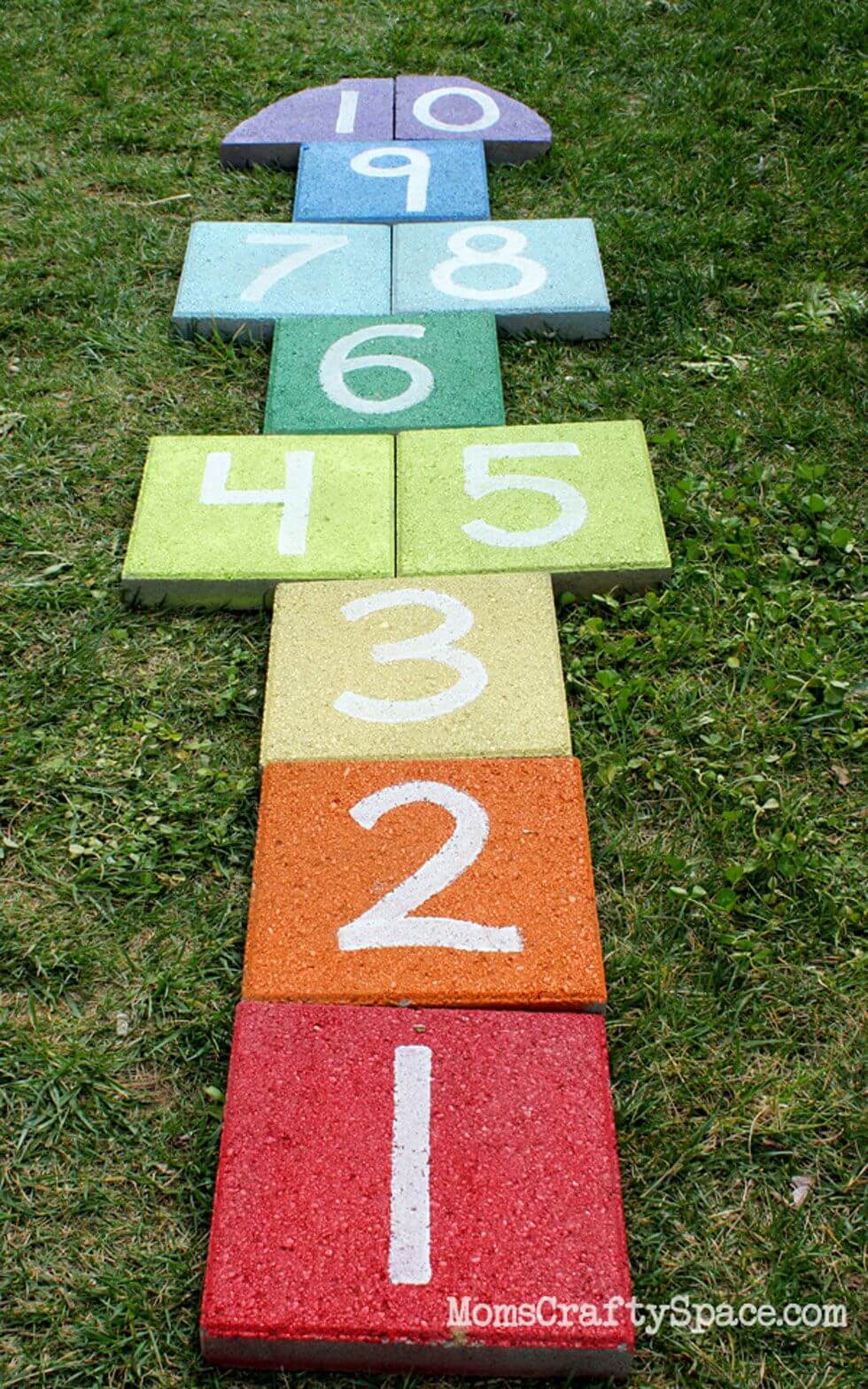 19. Swinging Over Gray and White Striped Floor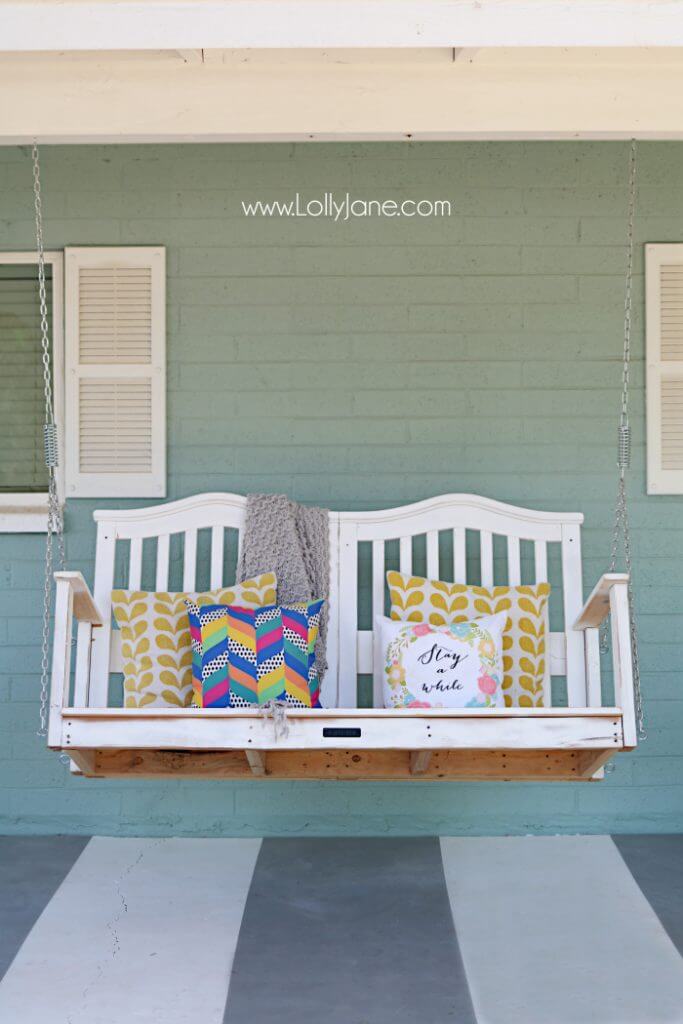 20. Standing Shutters in All Colors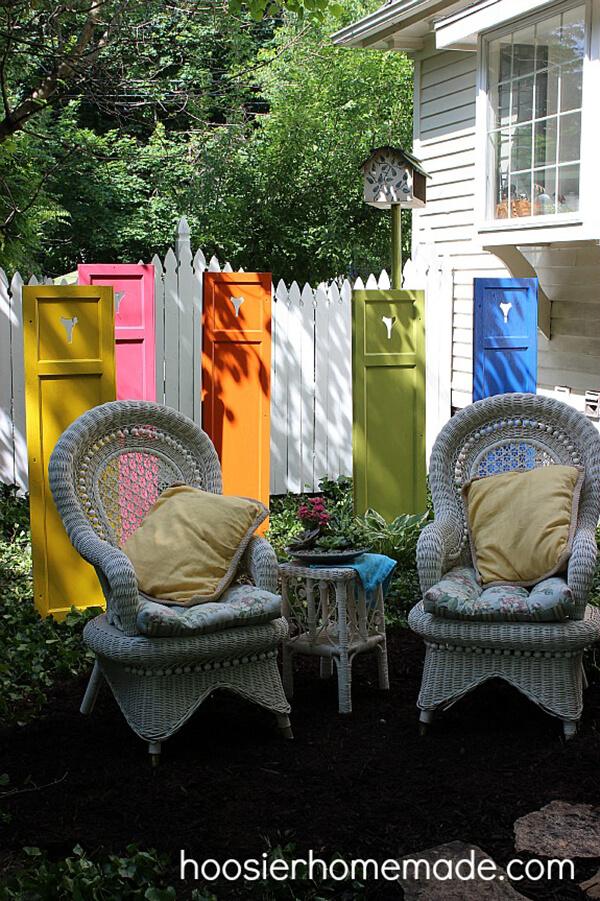 21. Nesting Pots Mark the House Number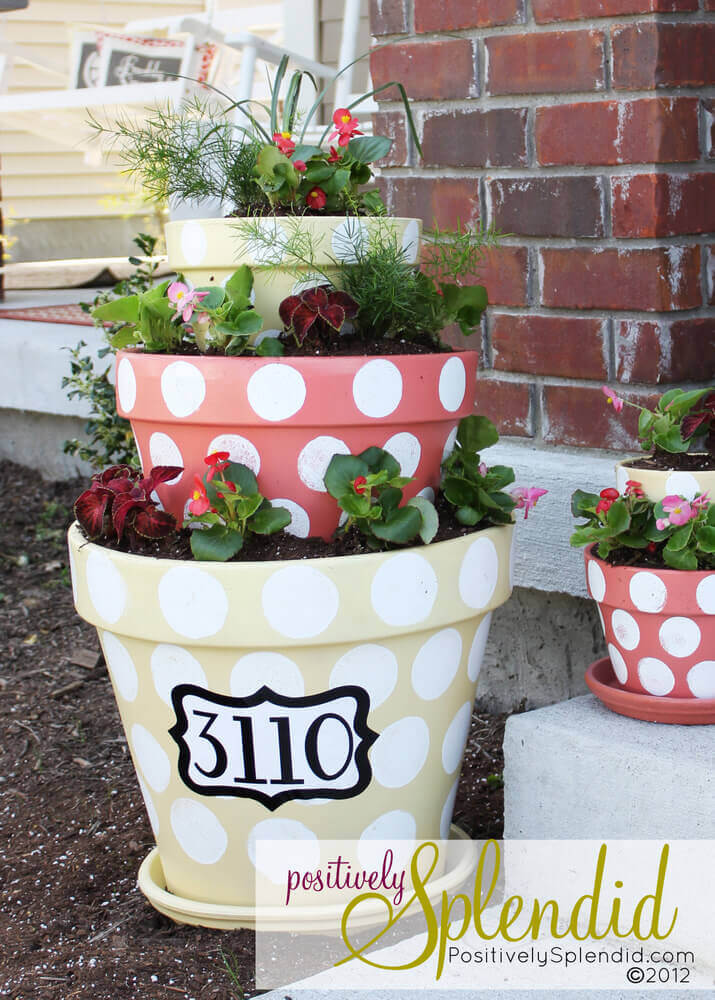 22. Square Planters in Geometric Design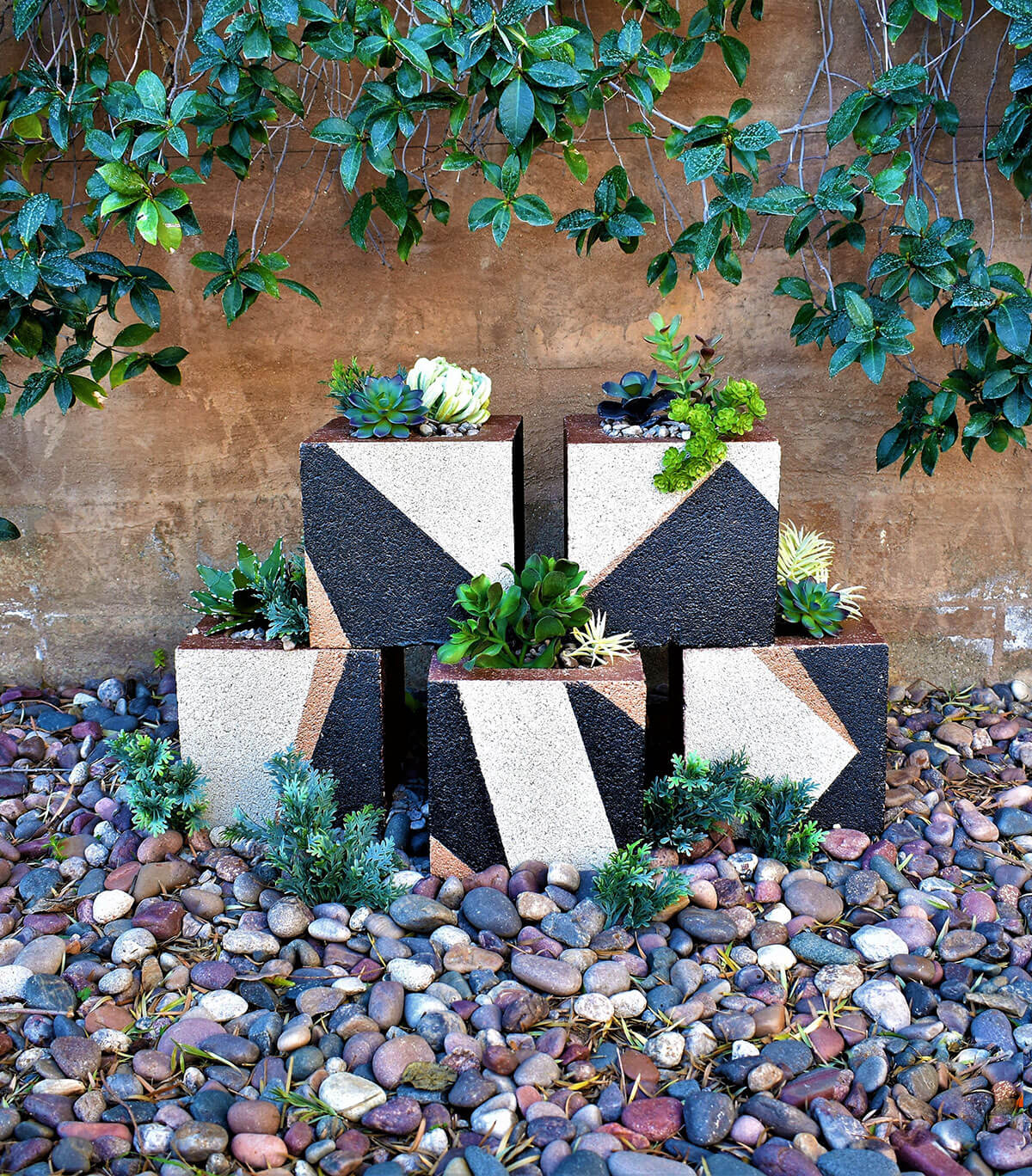 23. Garden Rocks Pretty in Leaves and Blue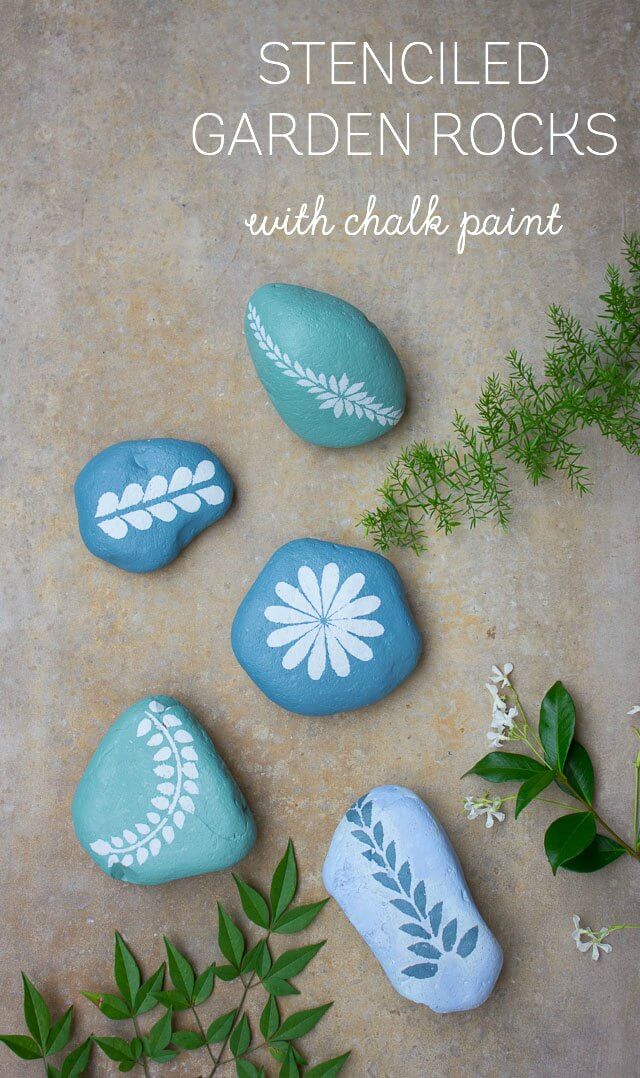 24. Leaves and Stem Stencil on Block Wall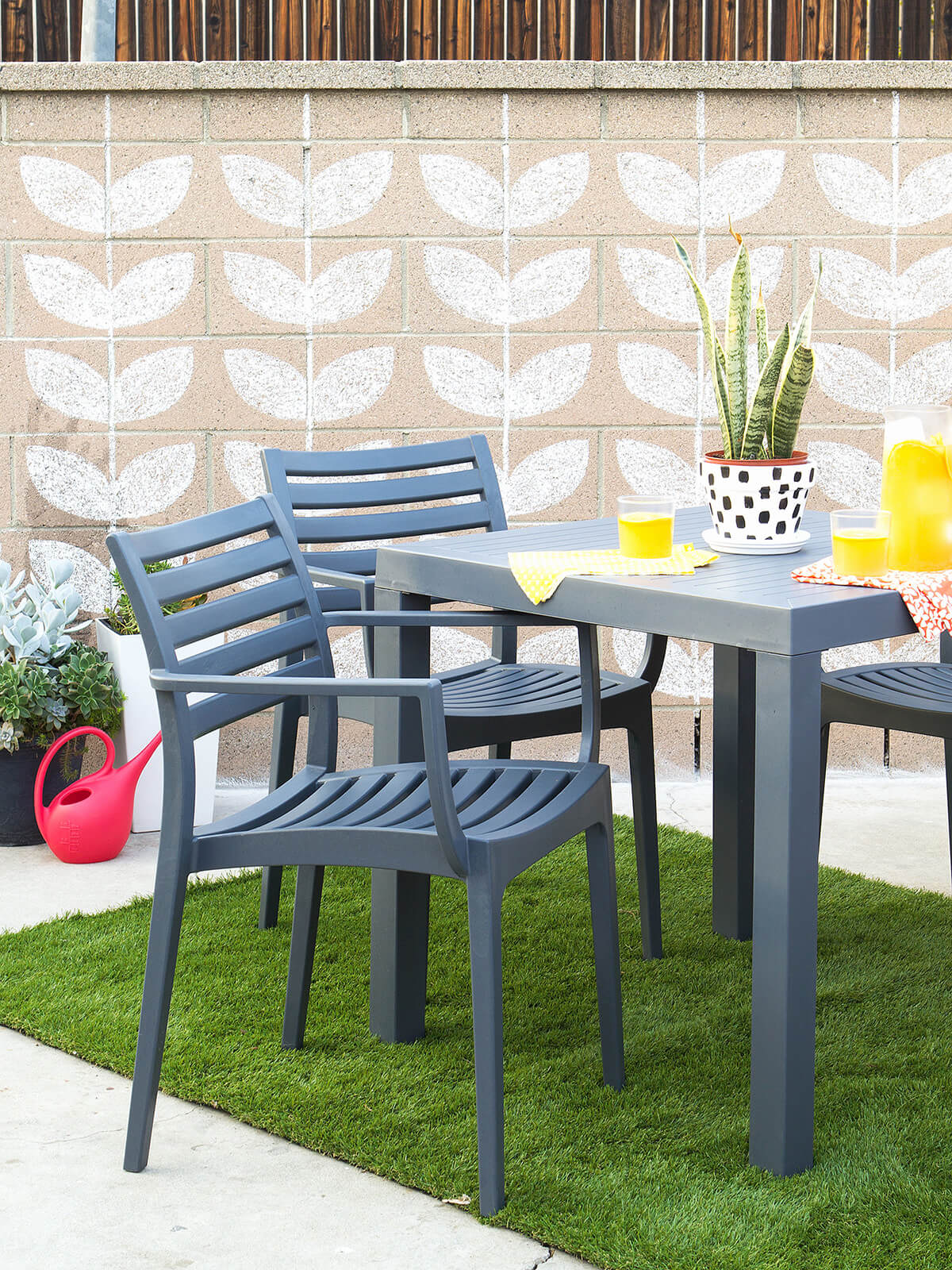 25. Rainbow Keys Jangling in the Air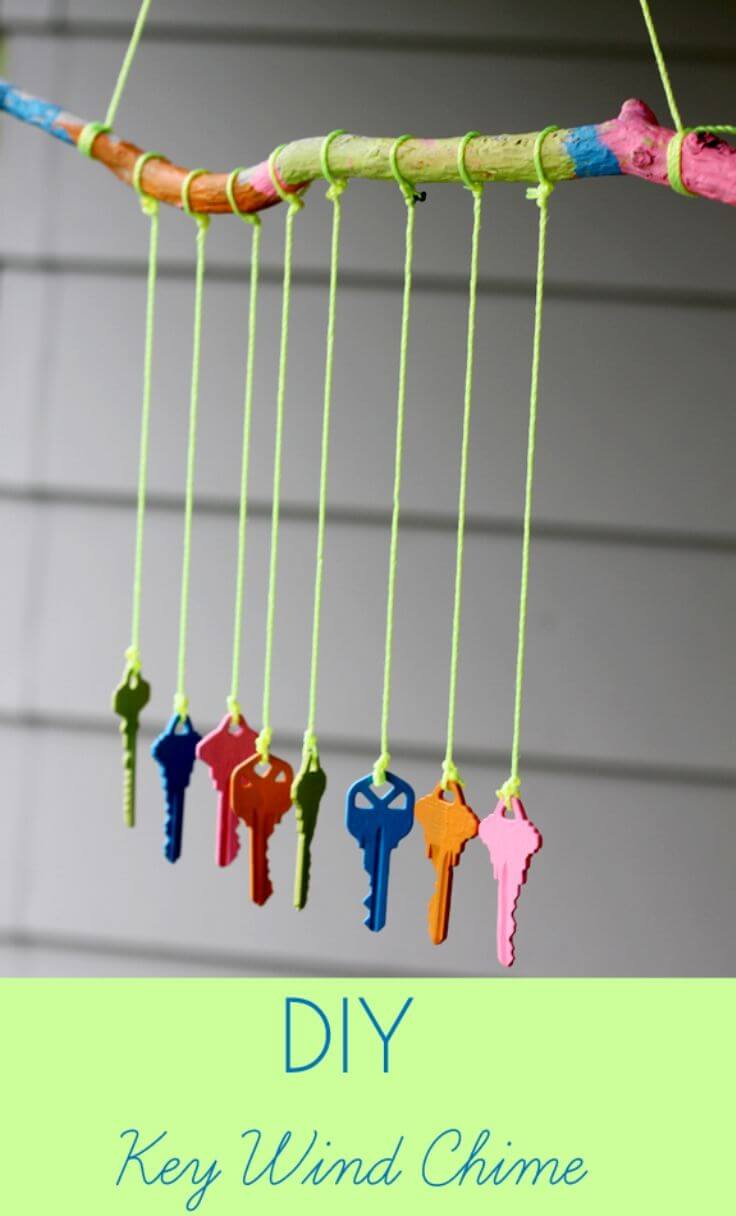 26. Chandelier Showcases Potted Spring Flowers

27. Ladybug Golf Balls Snug in the Garden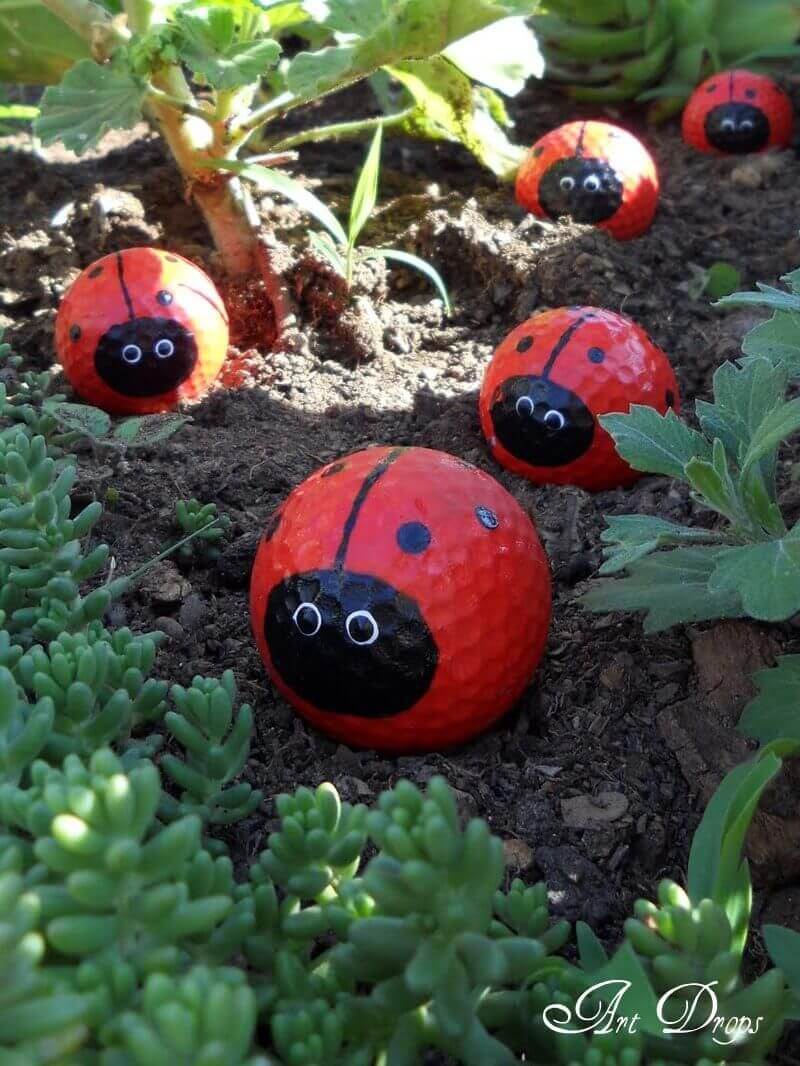 28. Chalk Paint Creates Antique Charm in Pots

29. American Flag Gives Wood Pallet Patriotic Lift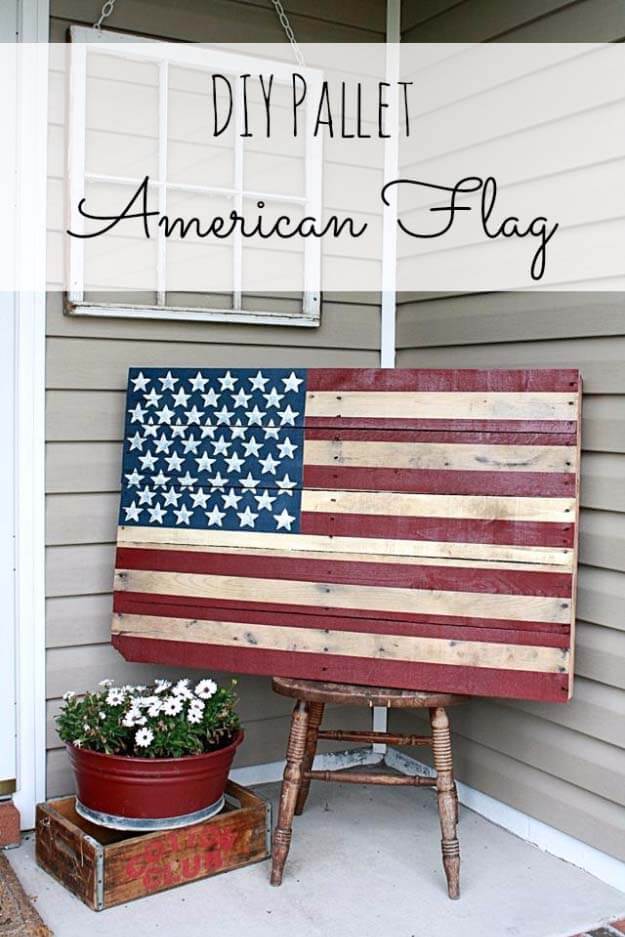 Our Favorite Outdoor Decor Sculptures to buy on Amazon