Fresh flowers, carefully arranged to showcase their beauty, are the perfect way to add instant ambiance to both indoor and outdoor settings. Professional decorators and event planners use flower arrangement ideas to elevate a simple space into an evocative environment full of scents, colors and textures that enhance the room's specific style.
36 Innovative Ways to Arrange Fresh Flowers
The best flower arrangement ideas leverage foliage and blooms to set the desired tone. For instance, pairing warm orange begonias, carnations and roses with the blue-green leaves of succulents and air plants can give a room a warm and welcoming autumnal glow. Using dainty baby's breath, fern fronds and lace can lend Victorian elegance to the décor, while casual clusters of wildflowers in recycled glass containers add a carefree vibe to a room.
Thoughtfully designed flower arrangements are the perfect touch for special events as well. Browse our curated list of flower arrangement ideas and you'll find ways to add bounteous cheer to fall celebrations, festive floral sparkle to winter holiday gatherings, or fresh and lively decorations for spring weddings and garden parties.
Whether you're looking for ways to brighten dreary winter days or ways to bring the bounty of a spring garden inside, you'll find plenty inspiration in the collection of flower arrangement ideas below.
1. Cool Mint Teapot Bursting with Fiery Blossoms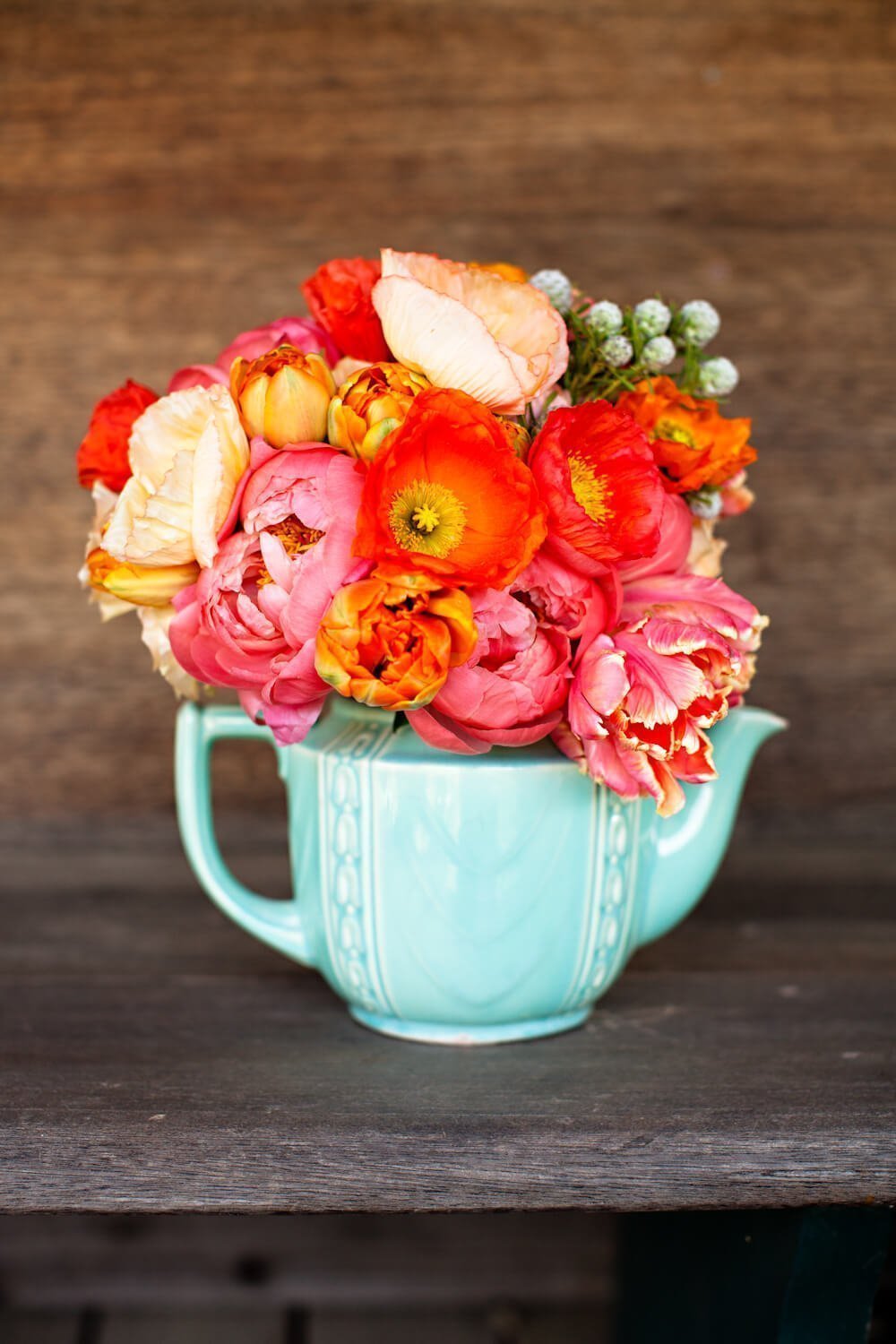 2. Garden Buds and Spring Moss Flower Box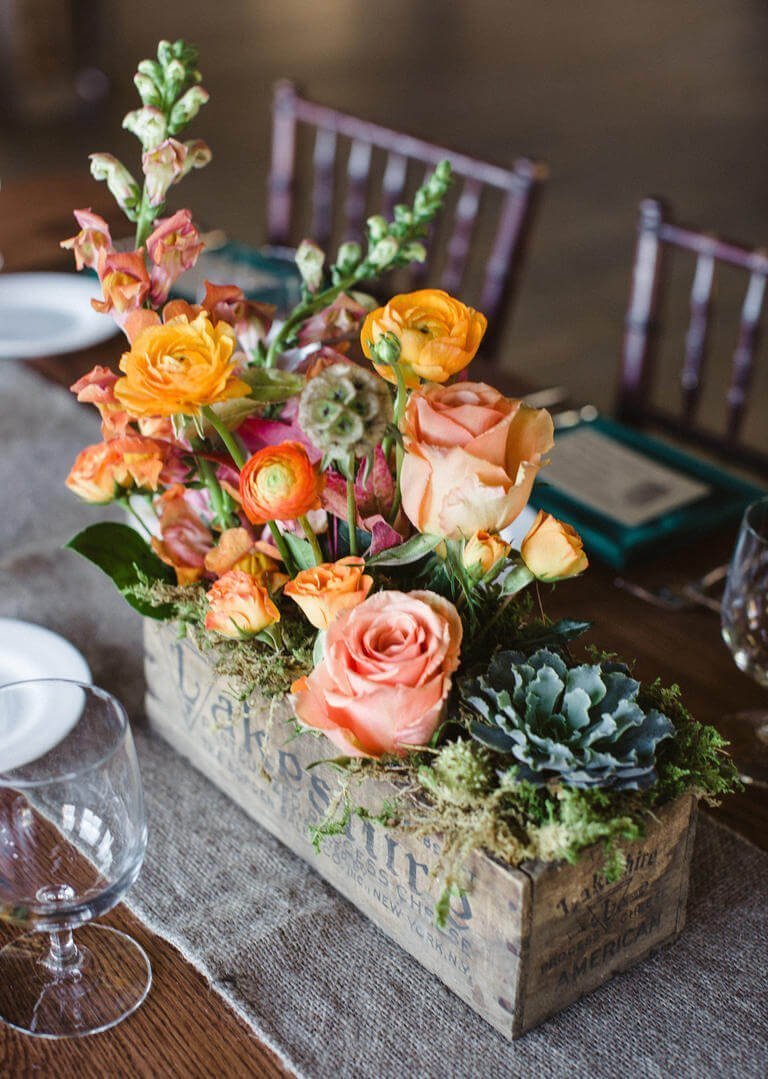 3. Victorian Bird Cages Flower Trellis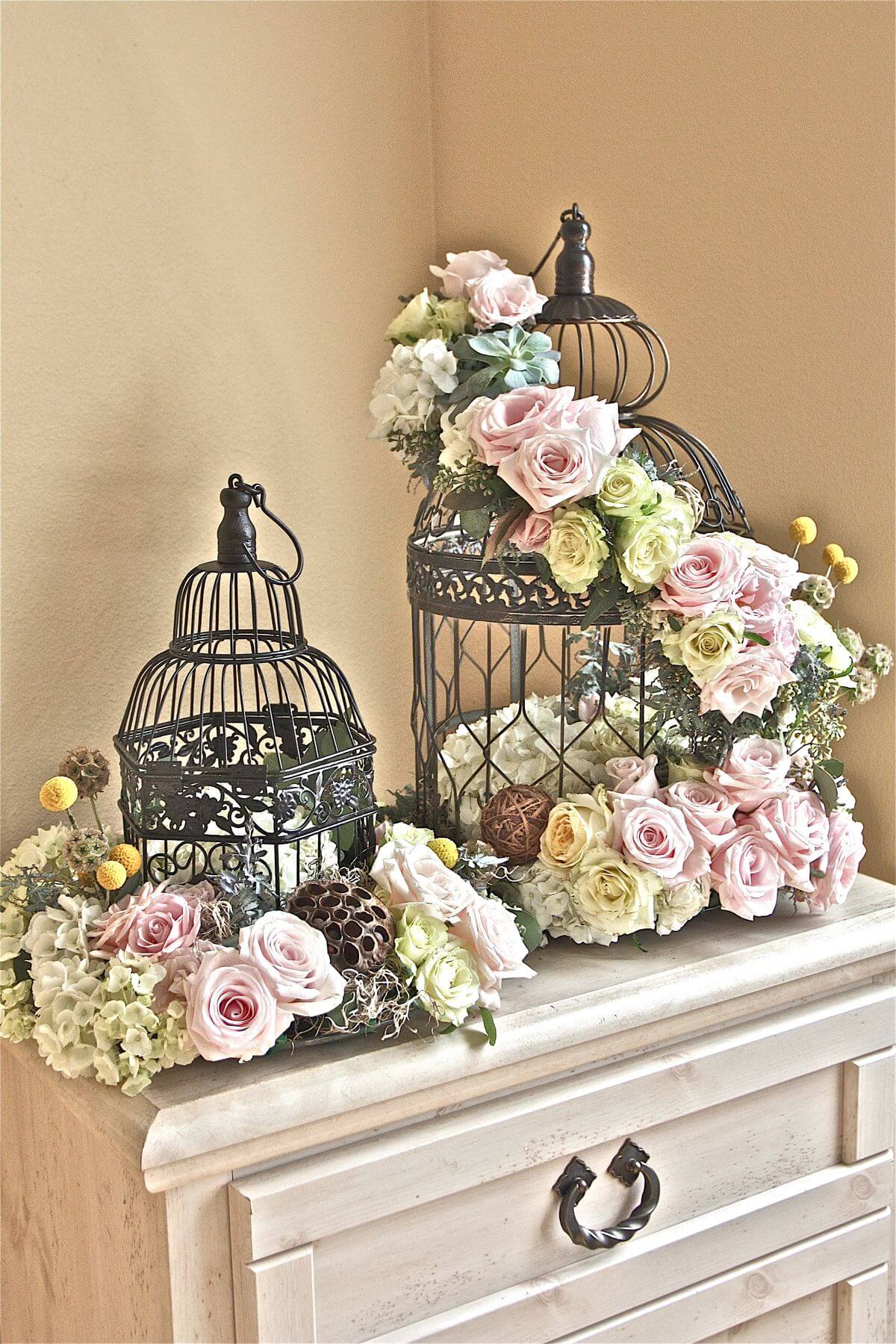 4. Bridesmaid's Bouquet Resting in Mason Jar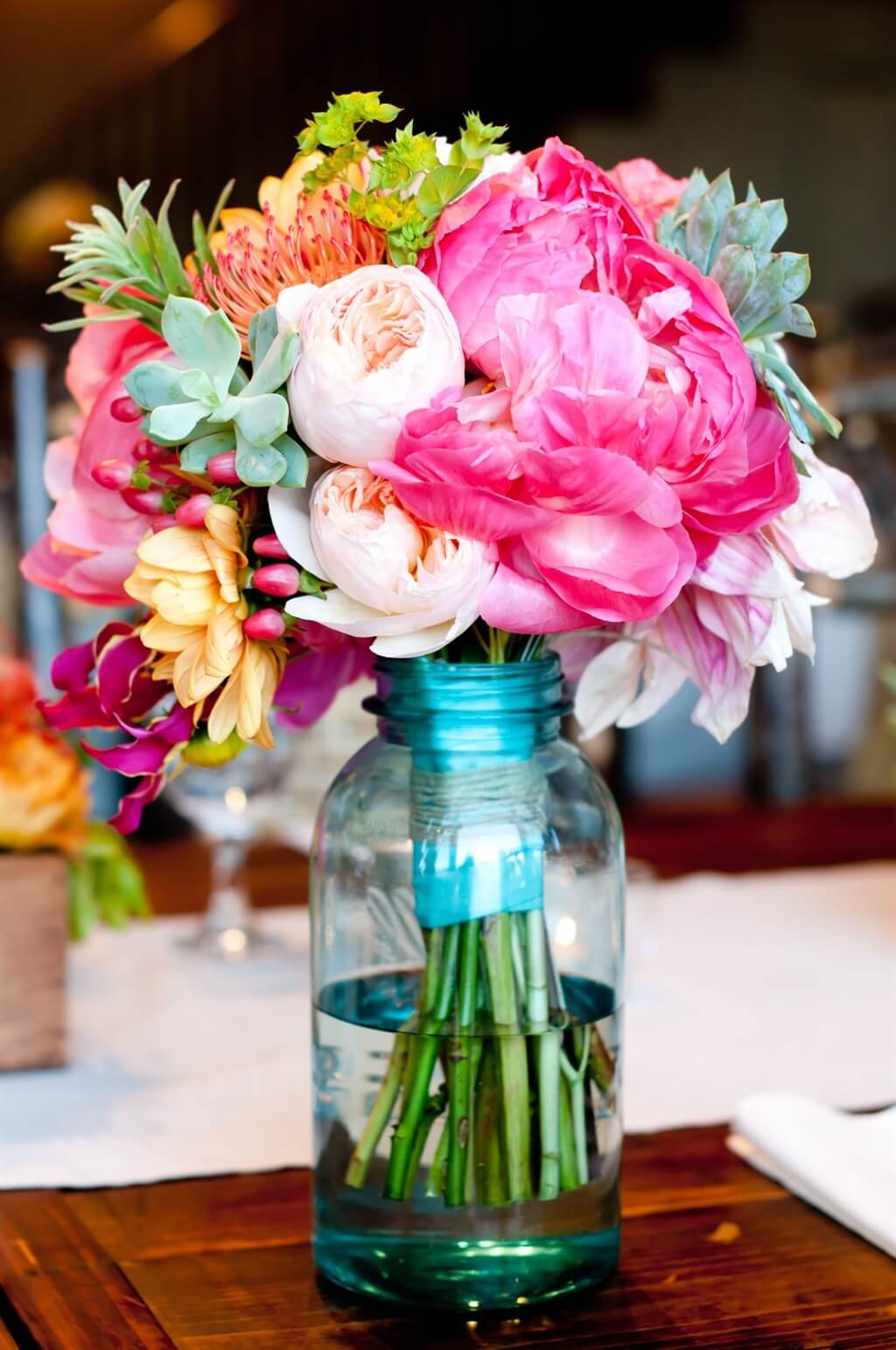 5. Window Sill Forced Bulbs in Tall Tumblers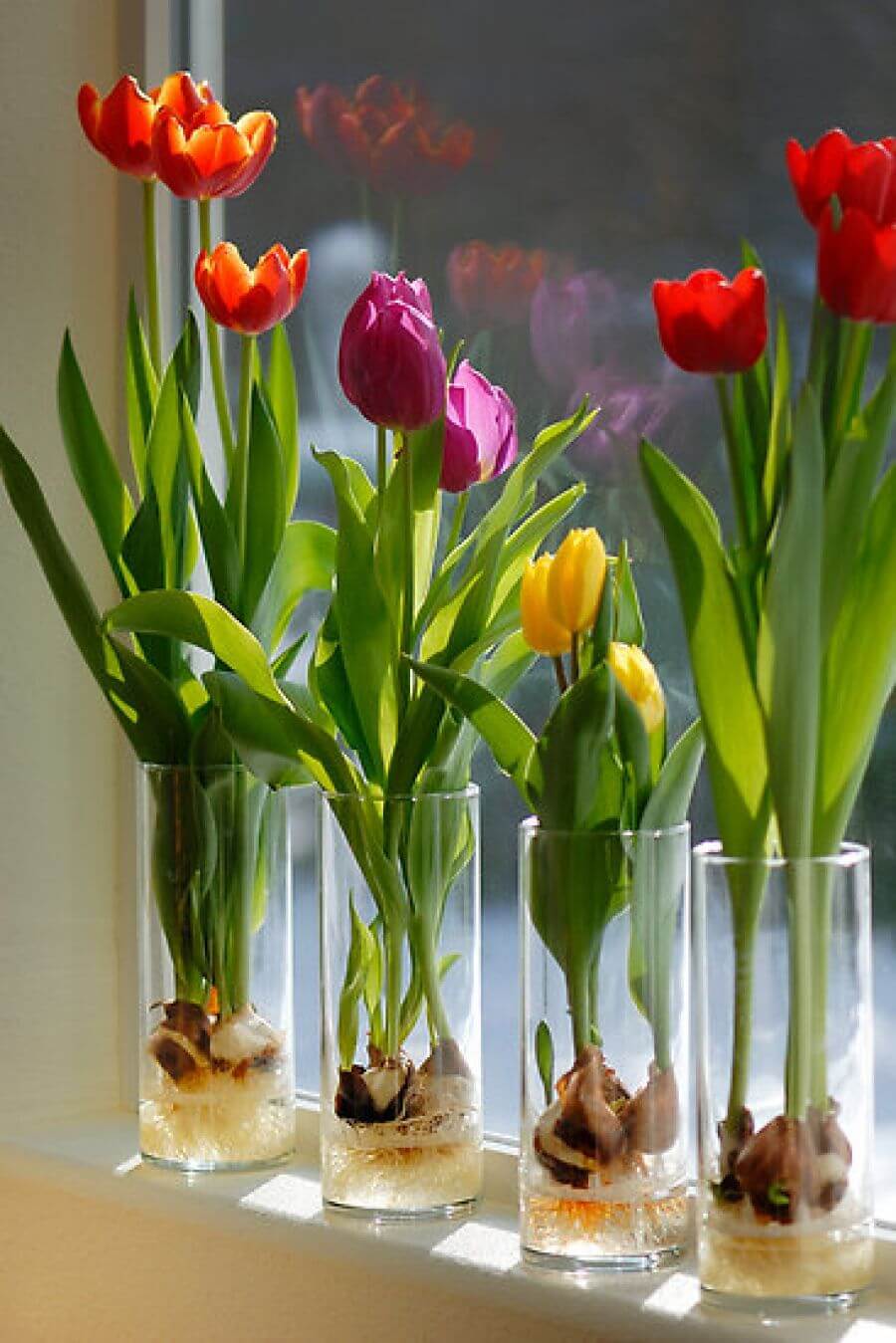 6. Celadon, Pink and Ivory Arrangement in Wicker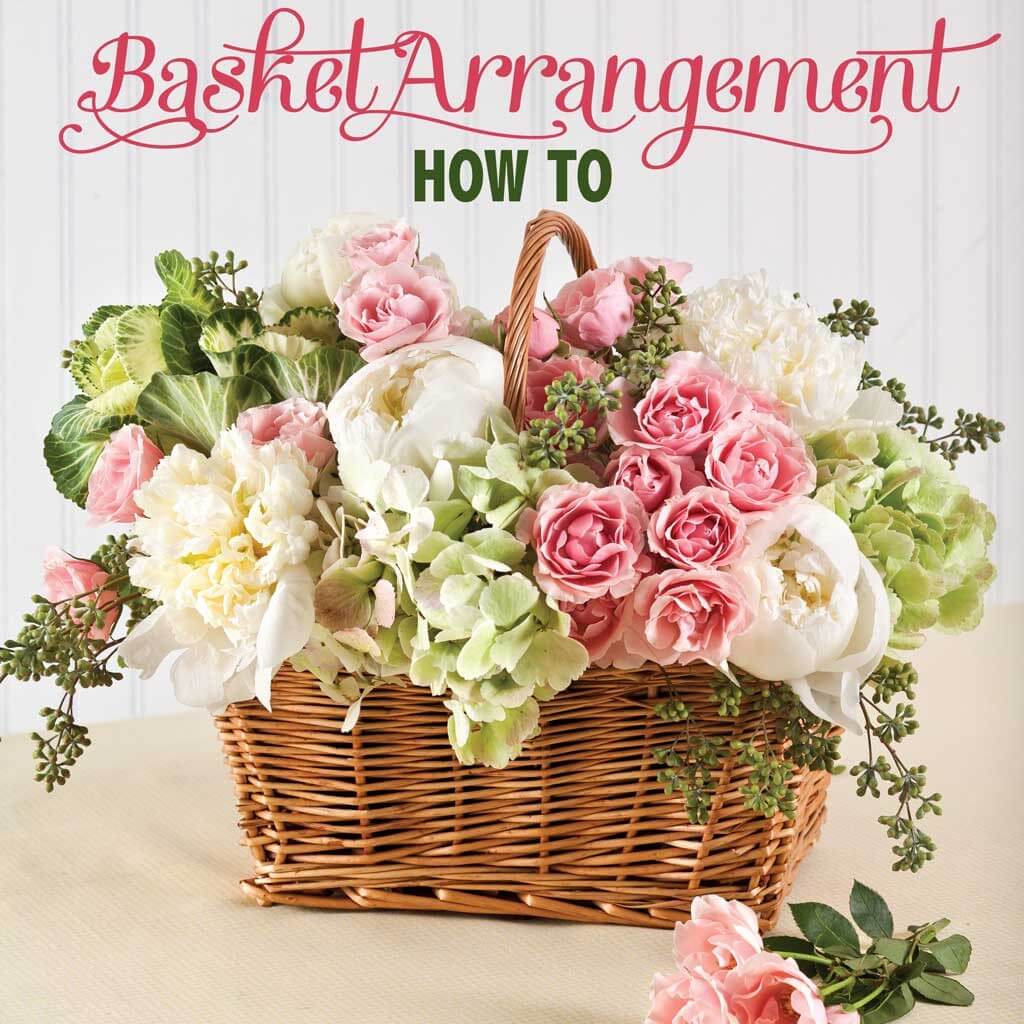 7. Entwined Collection of Wildflower Bud Bases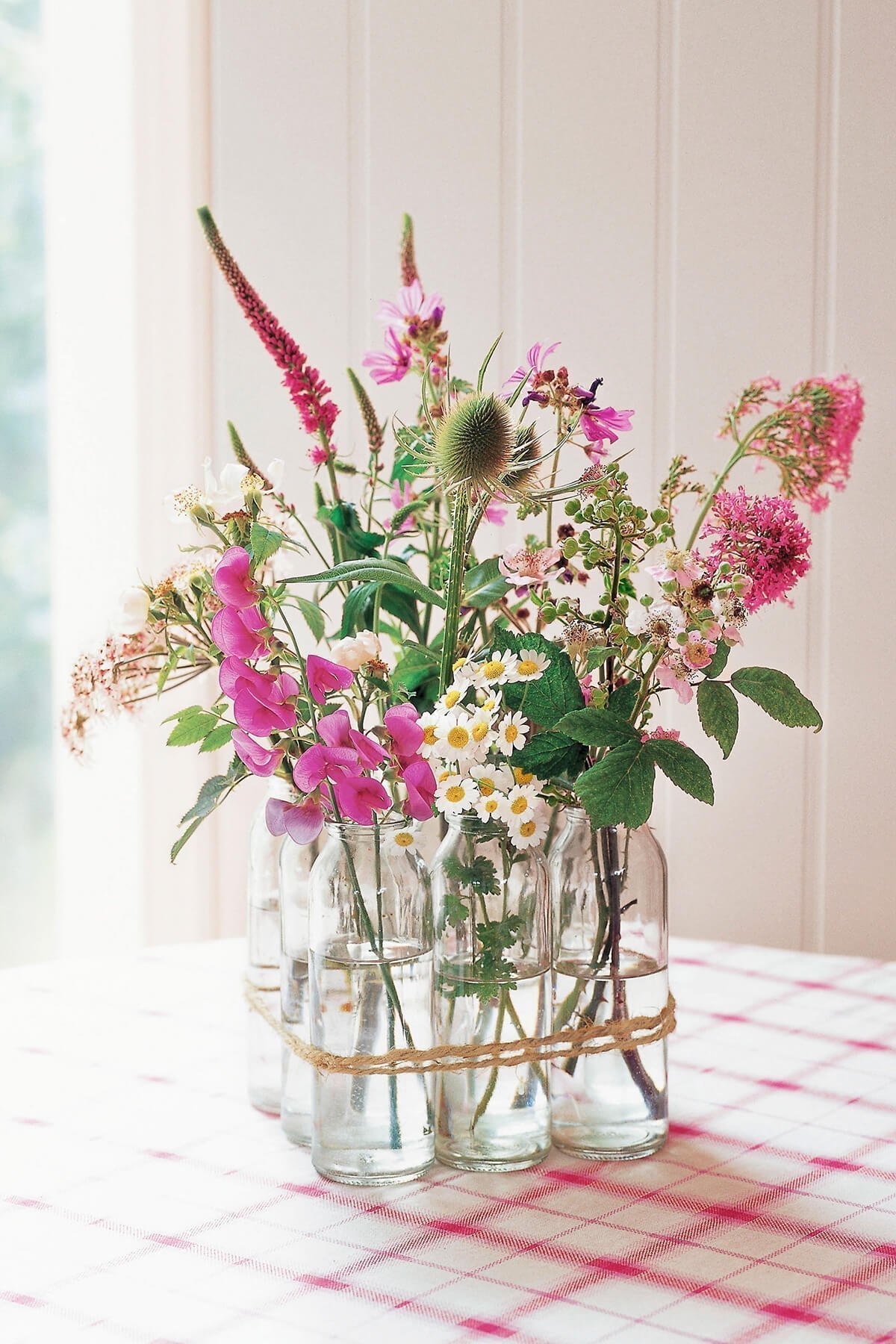 8. Metal Cups of Cabbage Rose in Wire Basket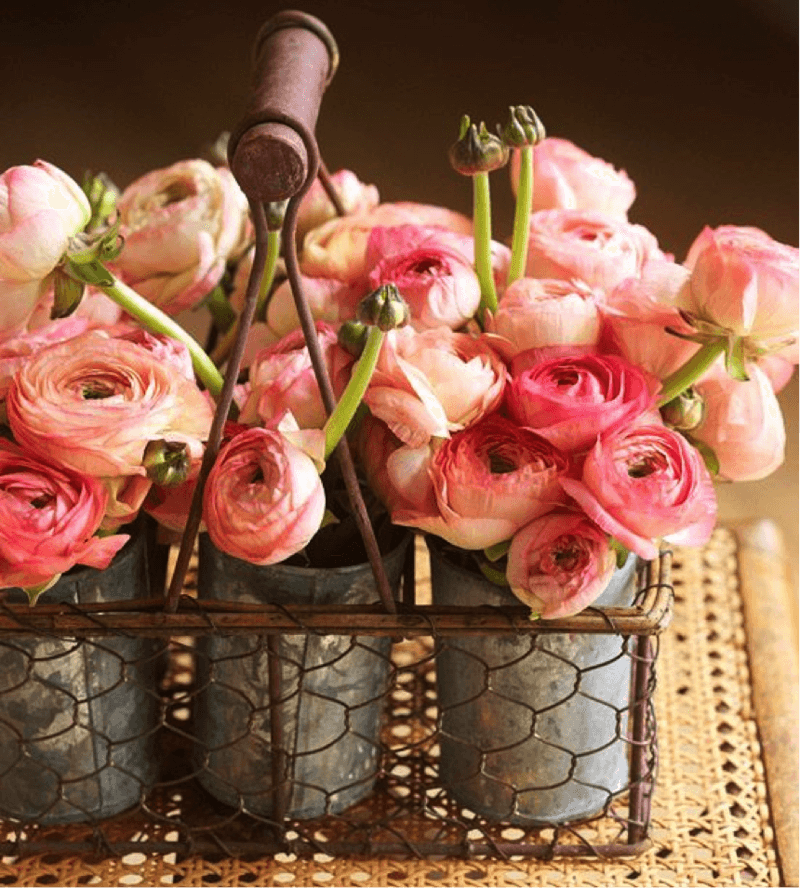 9. Elegant Lantern with Flowerbox Border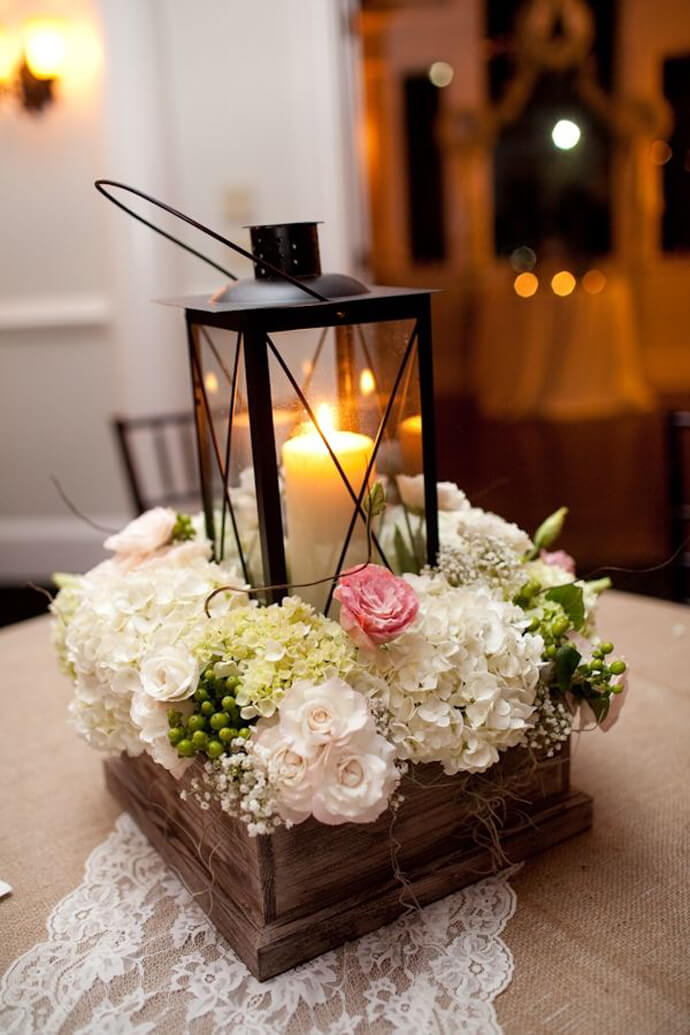 10. Tipsy Teapot with Cascading Catkins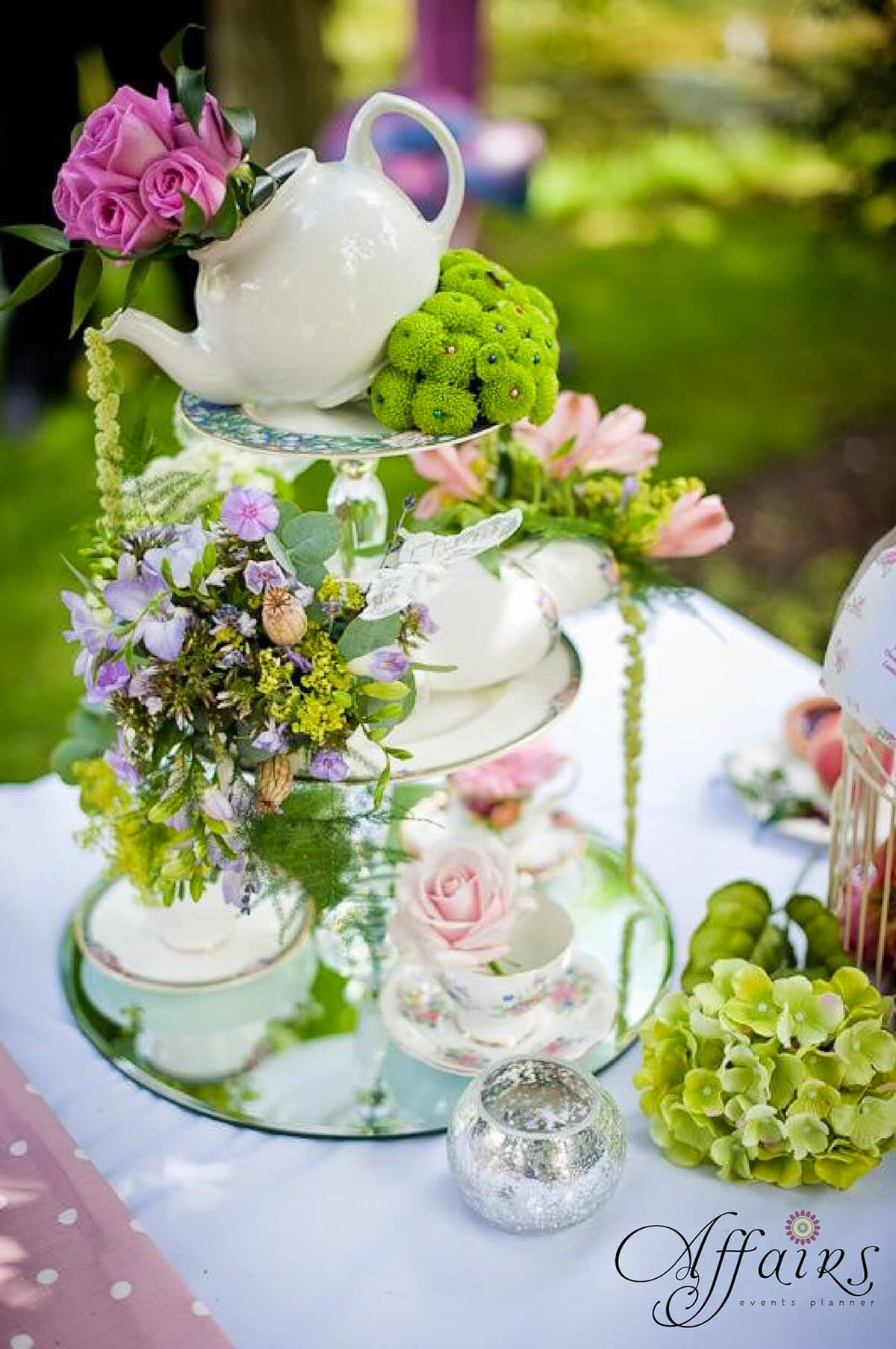 11. Blooms Bursting Between the Covers Bookish Centerpiece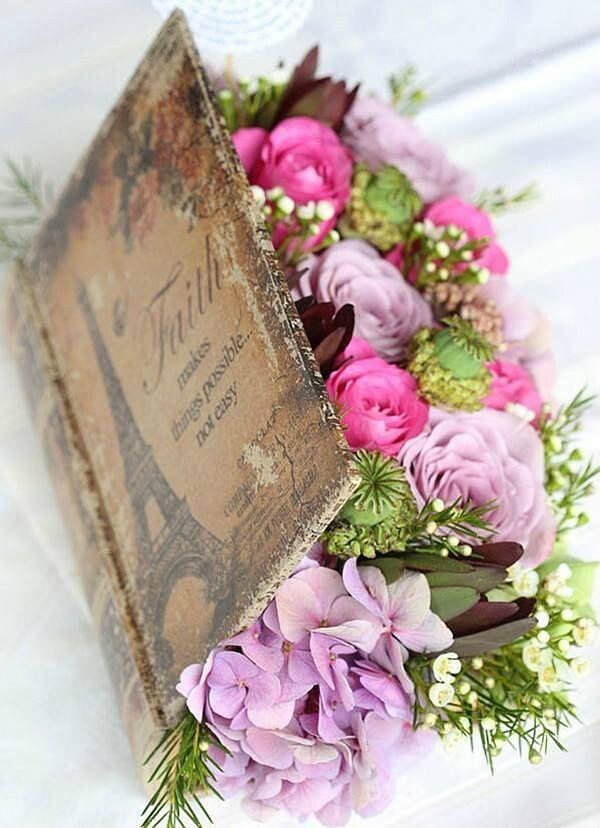 12. Tropical Tree of Flowers Centerpiece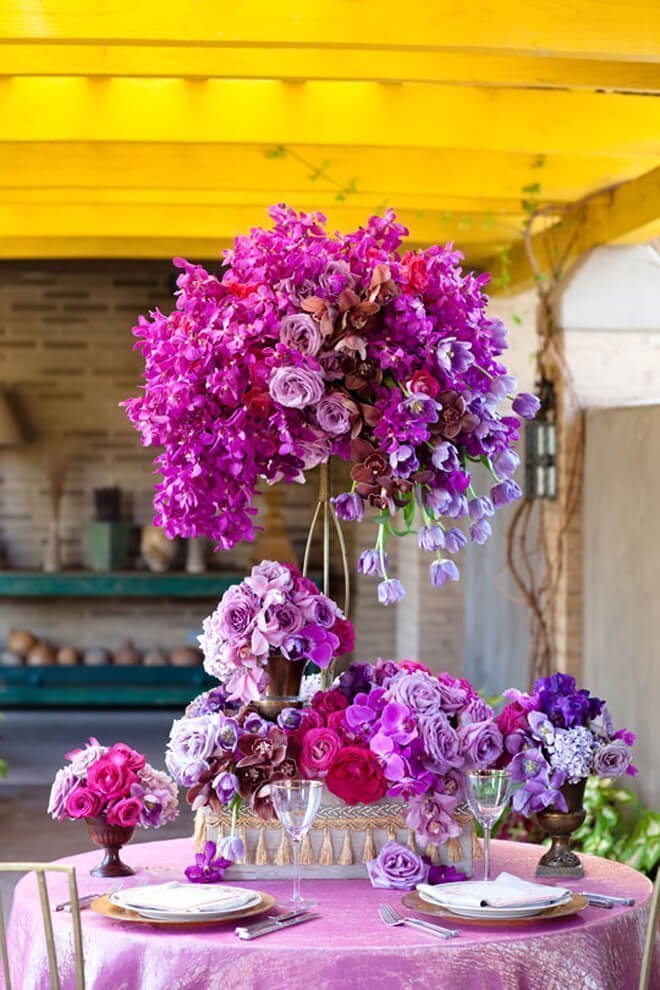 13. Bevy of Ivory Blooms in Rustic Barrel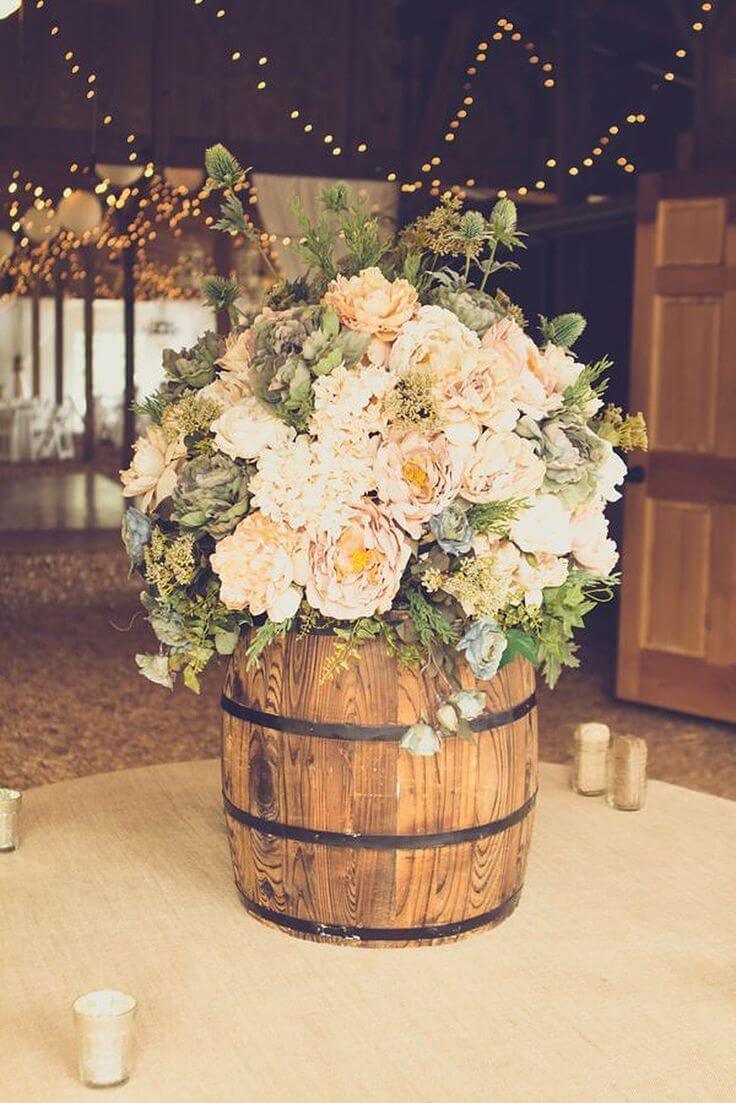 14. Rosy Ruffles in Stiletto Valentine's Vase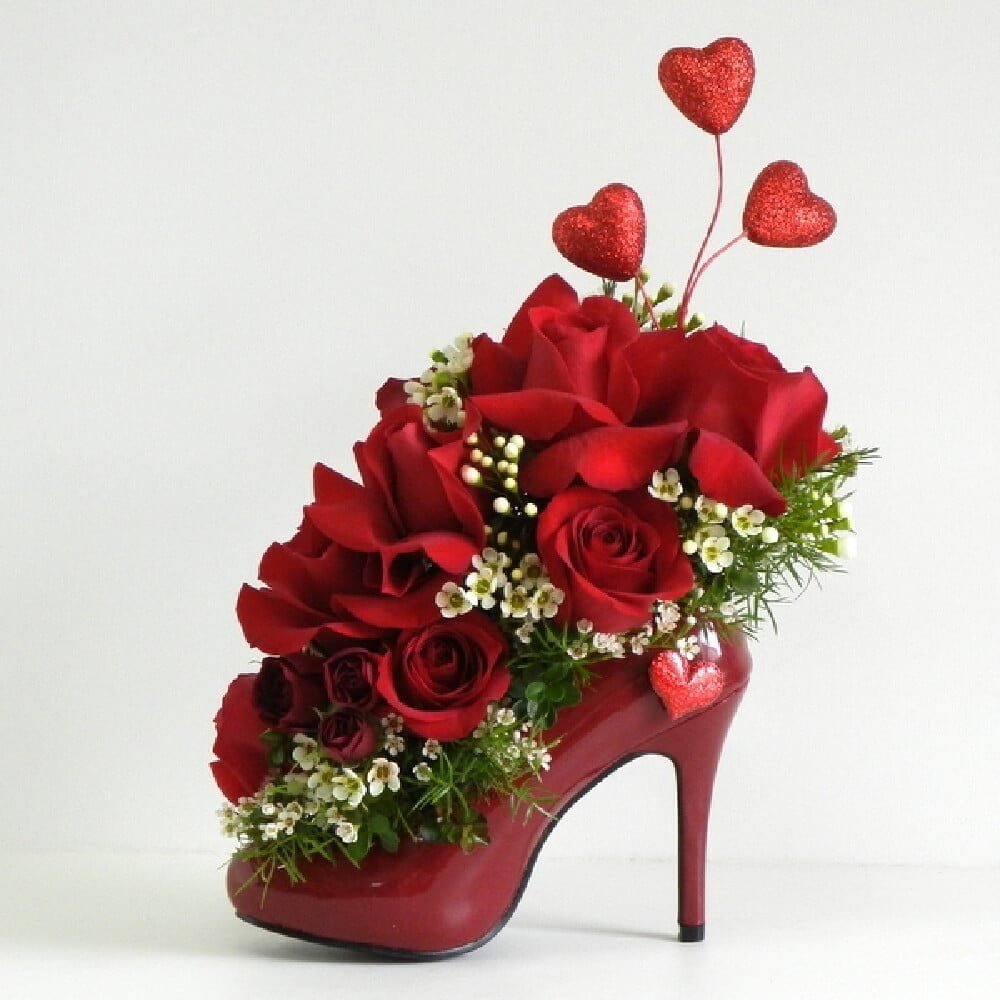 15. Long Stem Roses Woven into Invisible Vase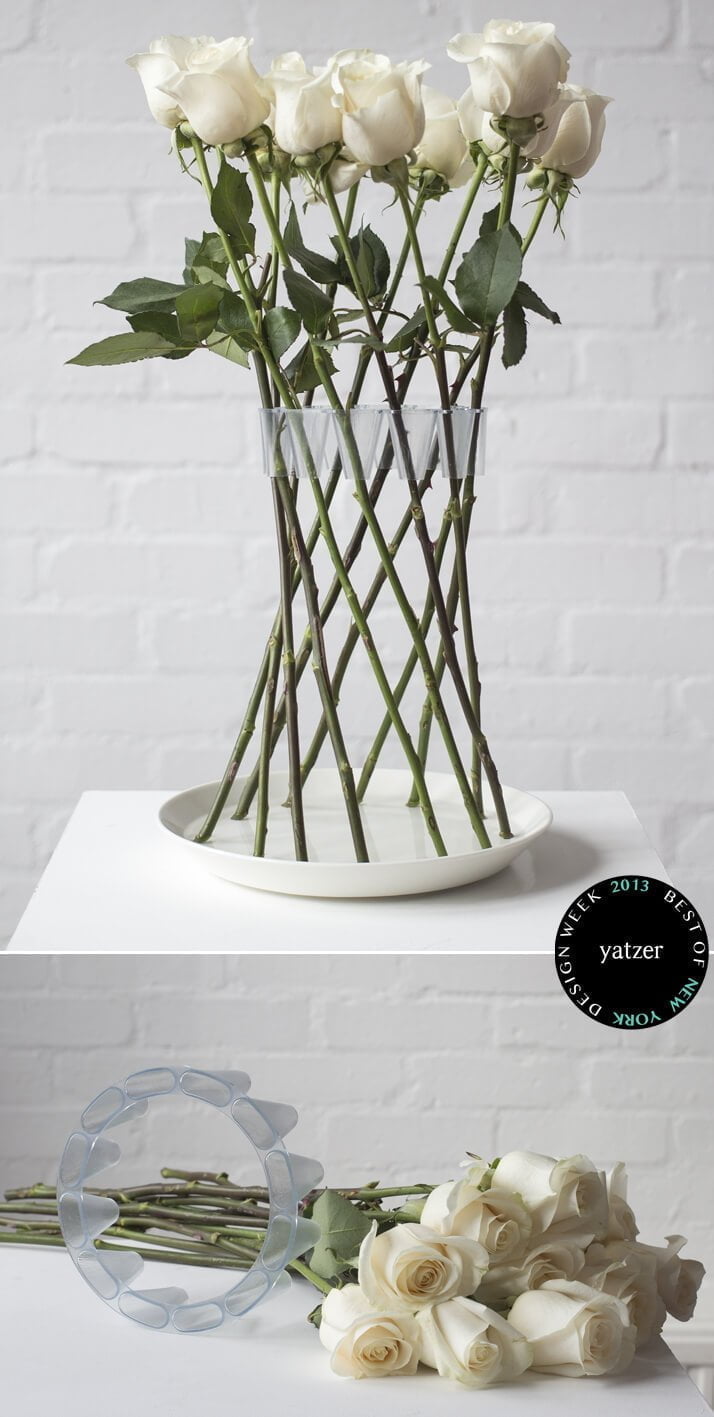 16. Citrus Slices Encircle Lemony Blossoms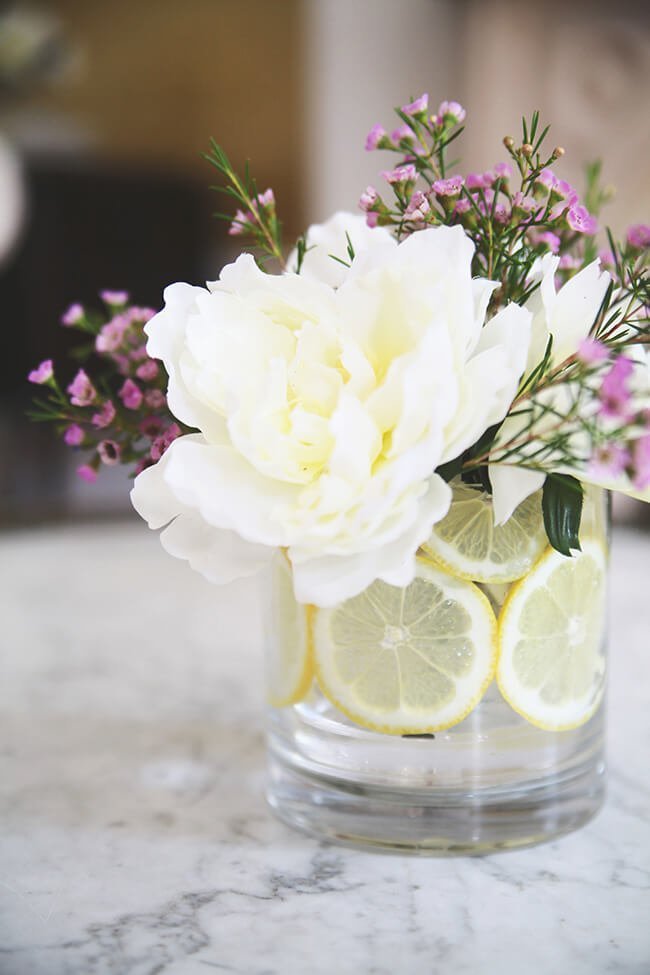 17. Eastern European Tin Brimming with Purple Poppies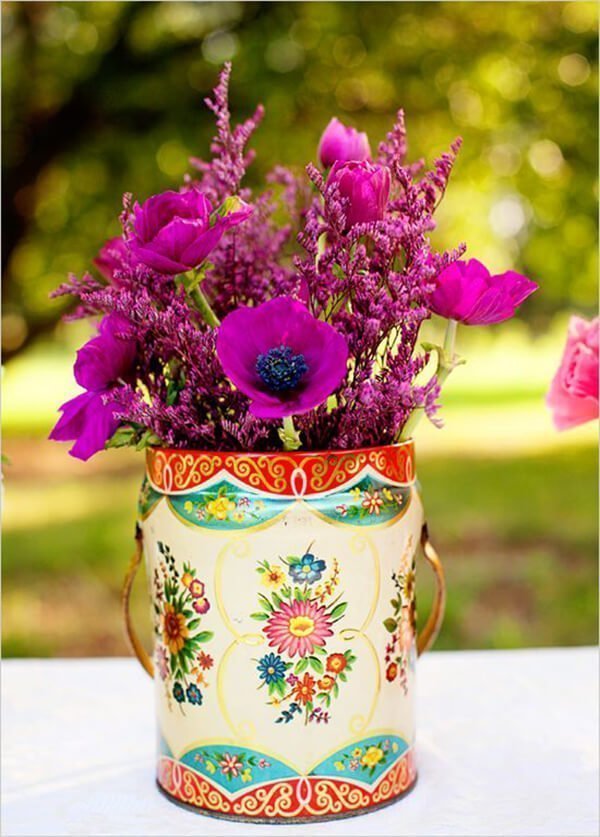 18. Spring Bouquet in Weathered Watering Can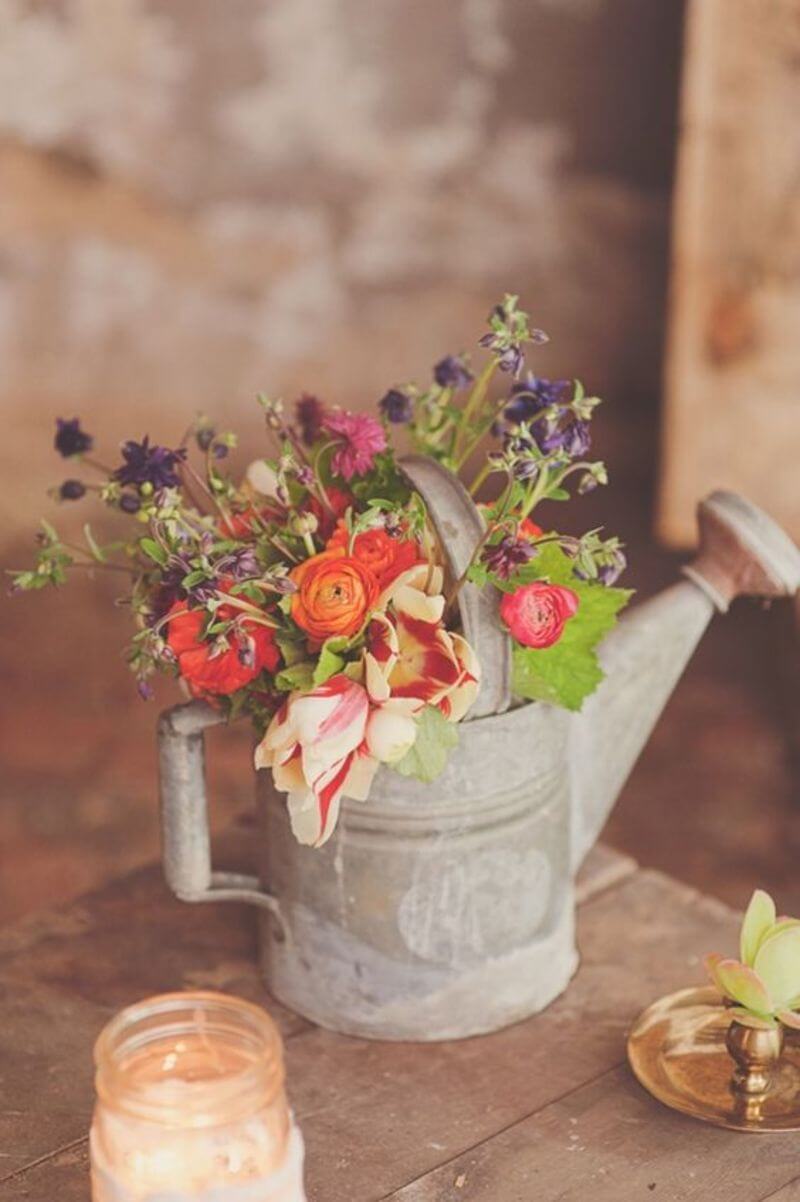 19. Southern Hospitality Pineapple Posy Vase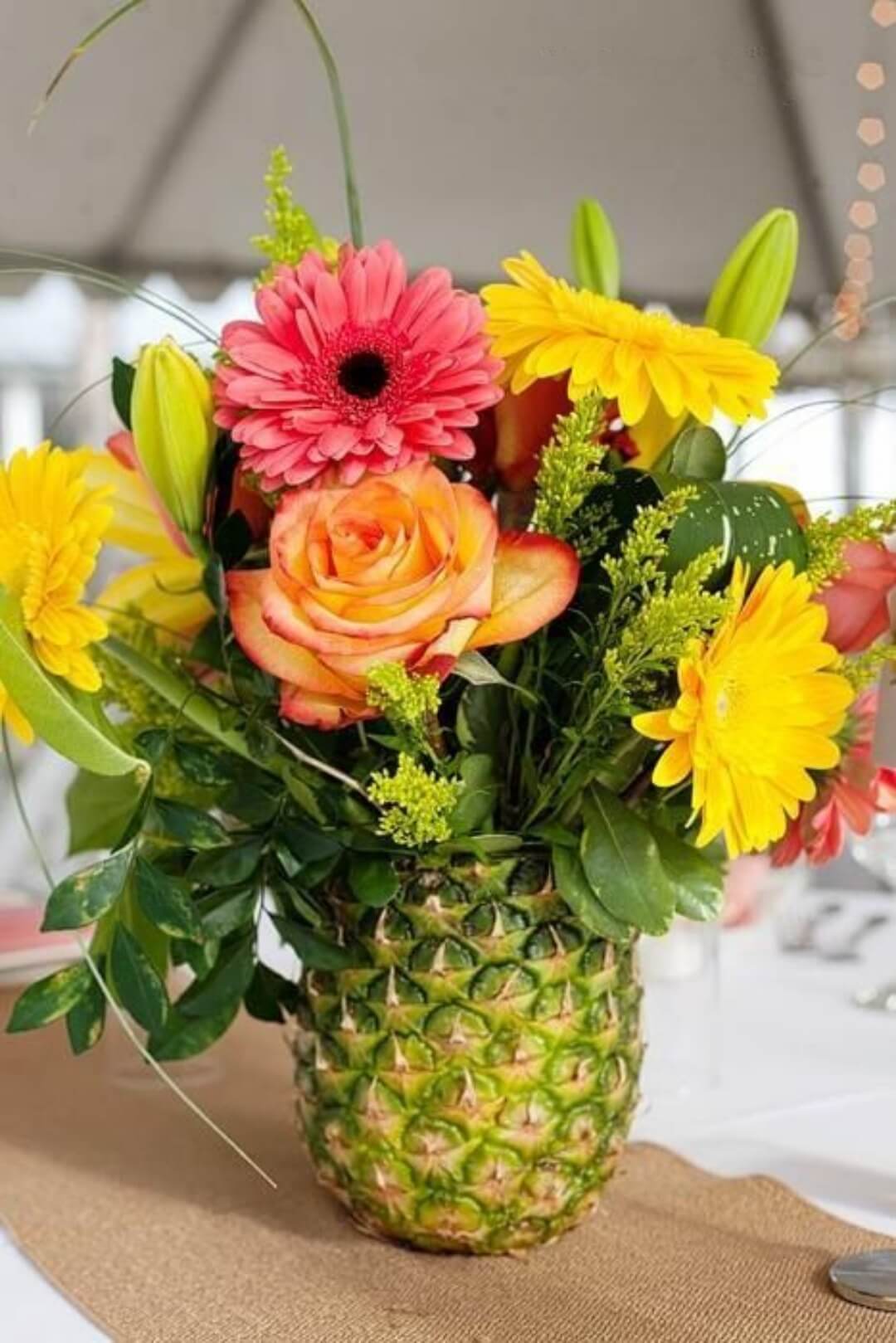 20. Whitewashed Mason Jar of Cerulean Dried Flowers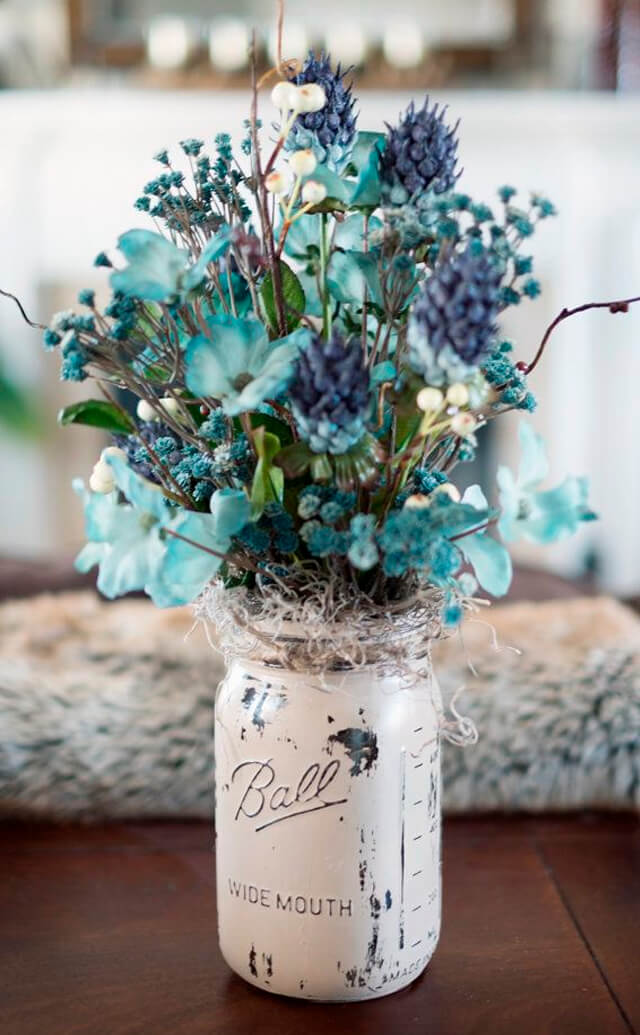 21. Silver Teapot with Green and White Arrangement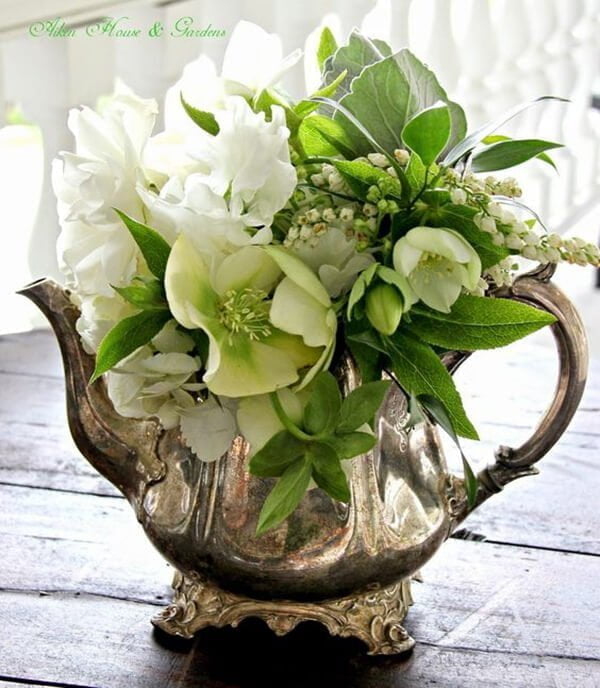 22. Dainty Ivory Hatbox Bursting with Pink Buds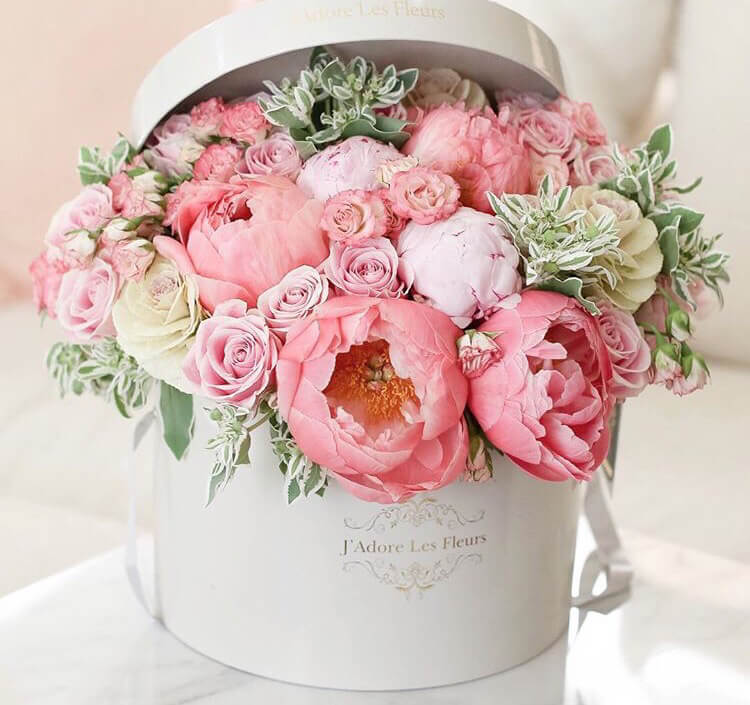 23. Cuddly Carnation Terrier Nestled in Basket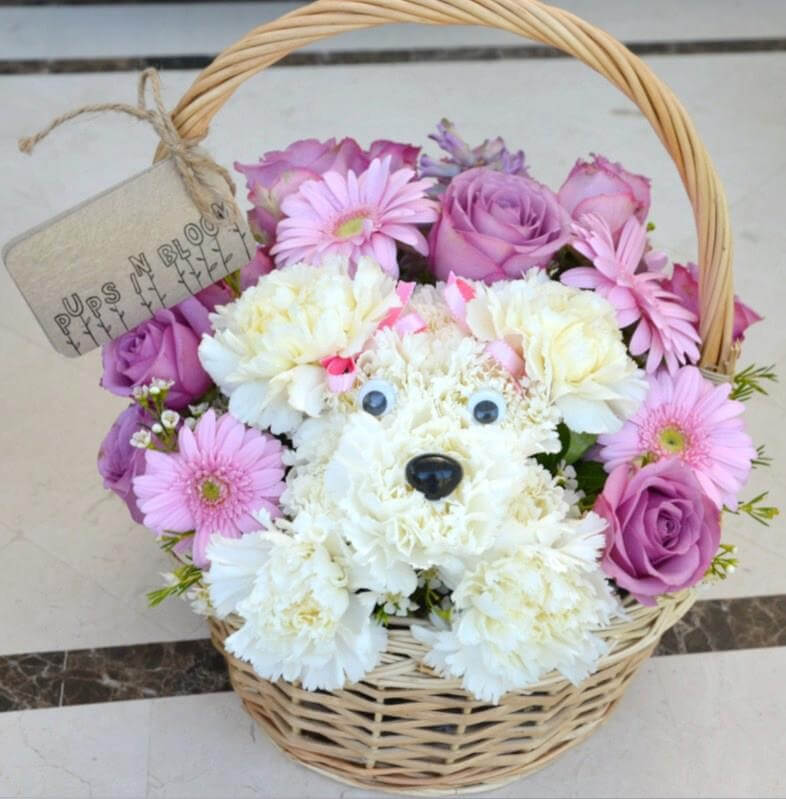 24. Succulents, Citrus and Leaves in Copper Containers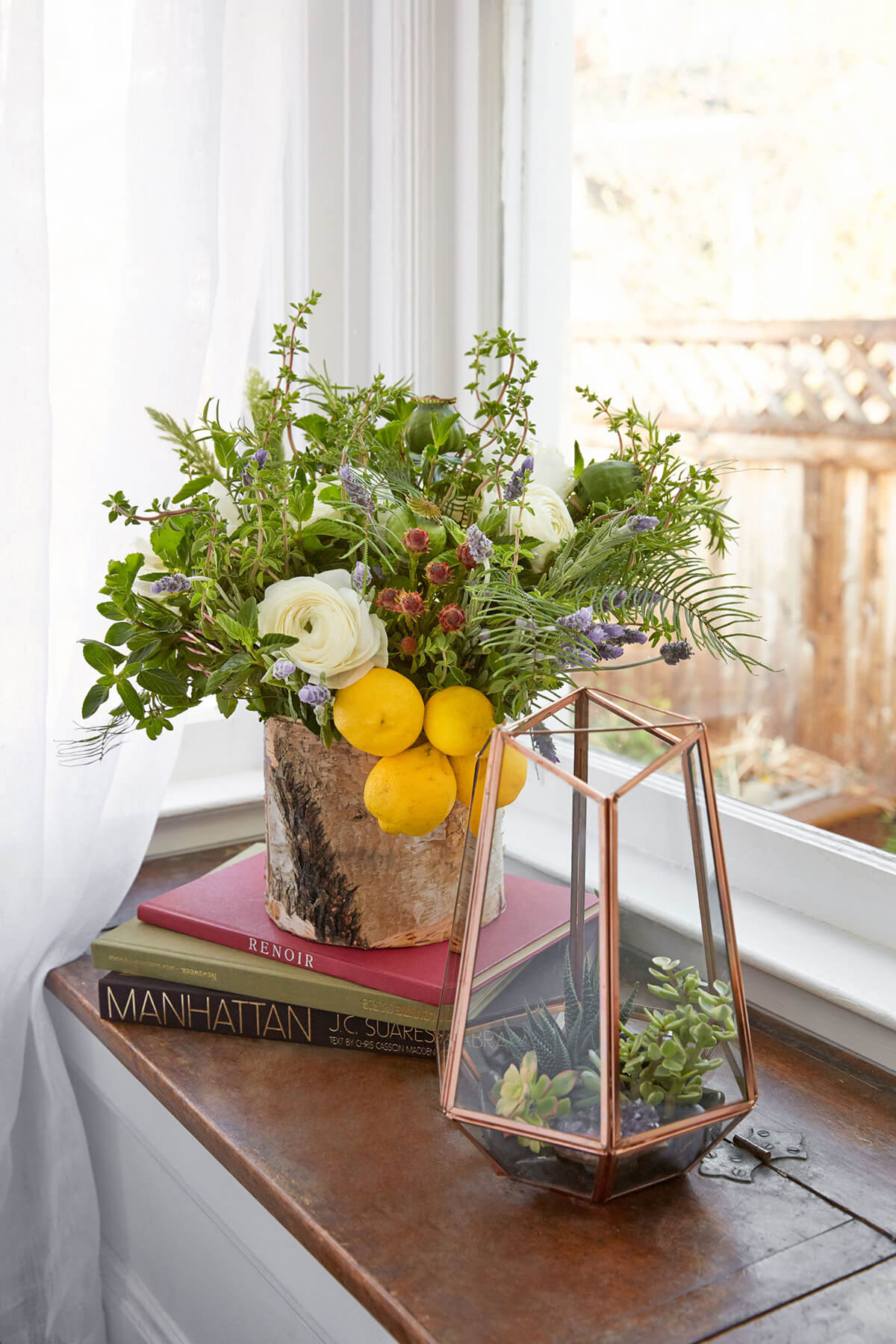 25. Fall's Finest Pumpkin Flower Arrangement

26. Woodsy Fallen Log Flower Vases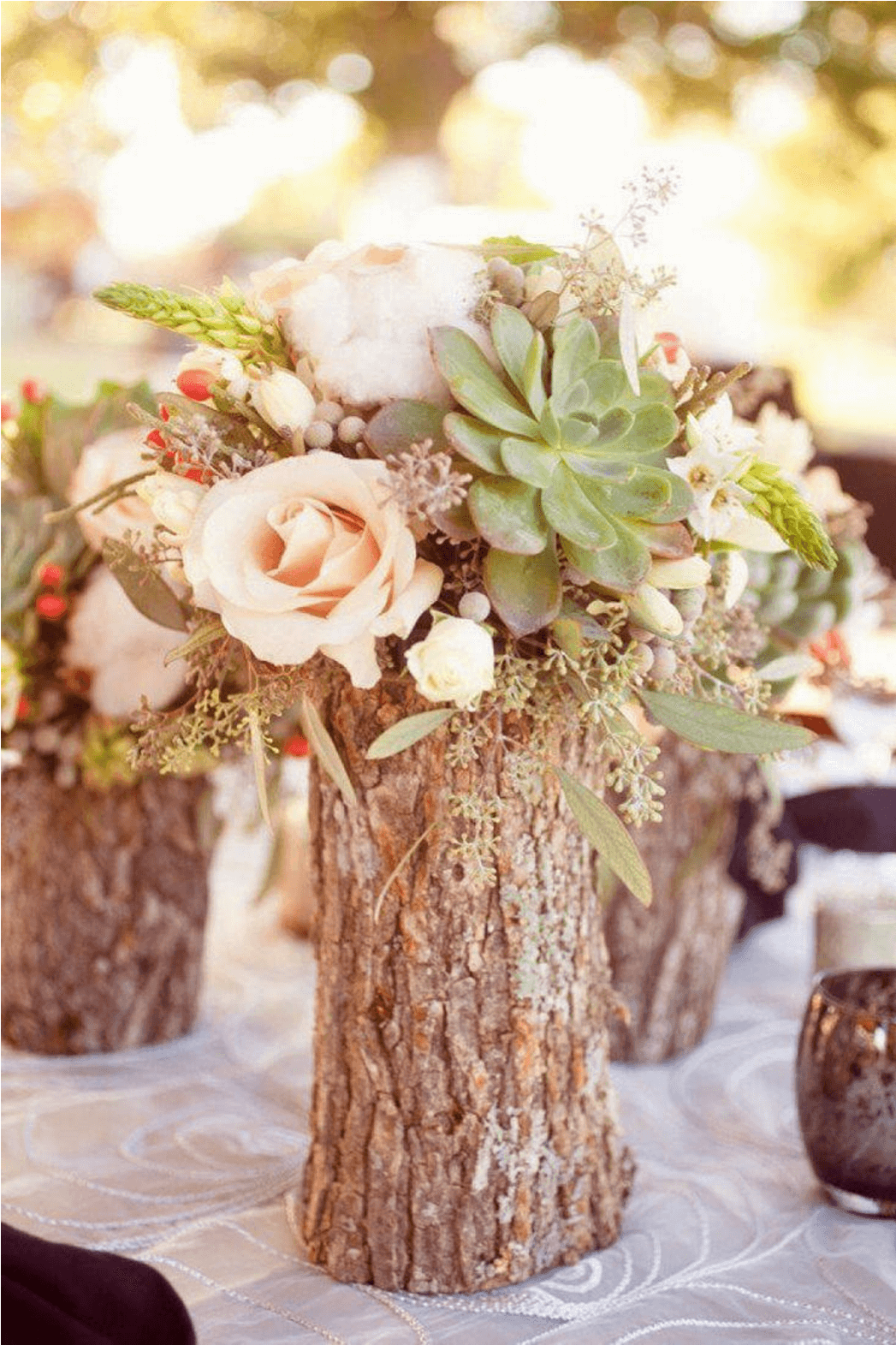 27. Intense Jewel Tone Arrangement in Ivory Vase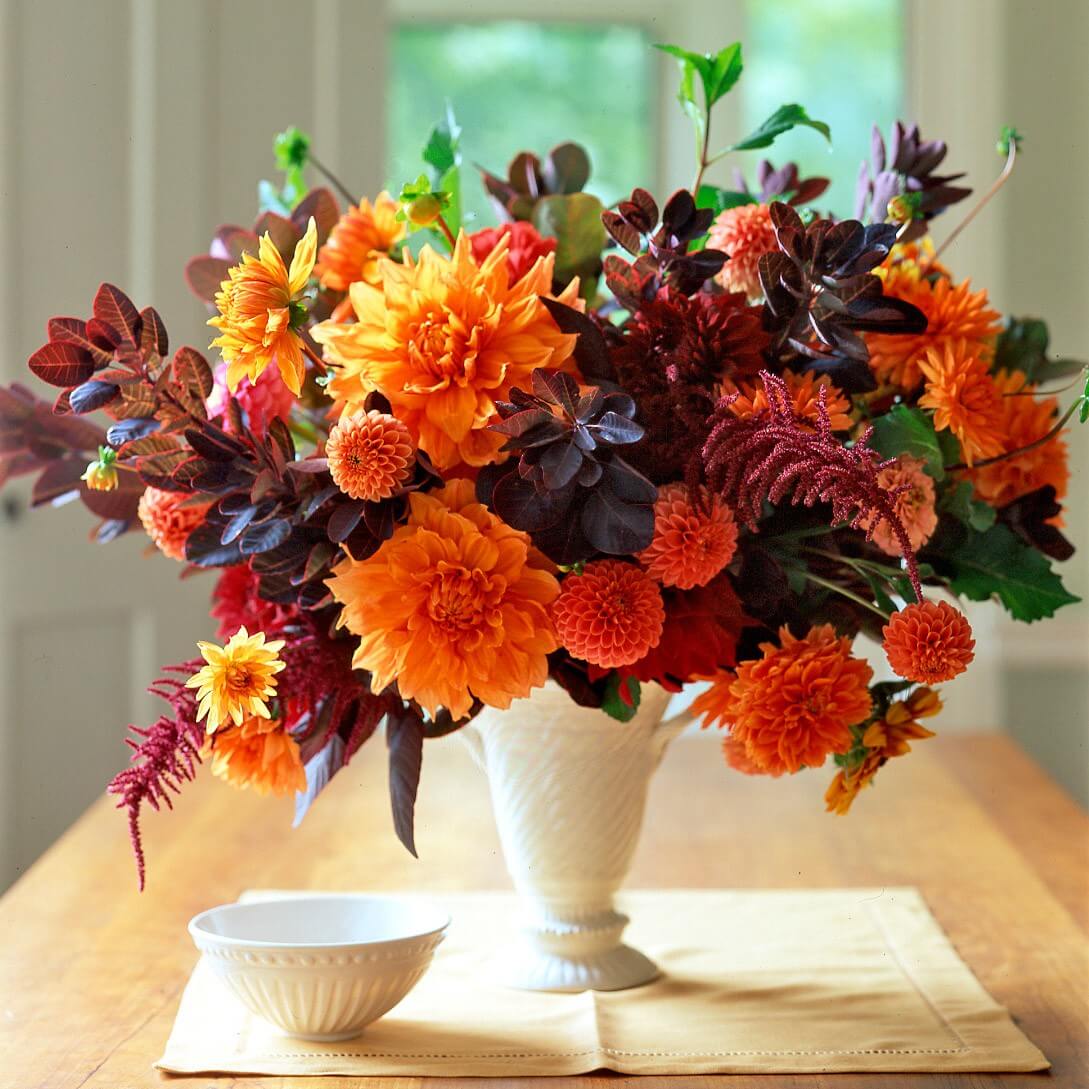 28. Easter Tray of Potted Eggs and Spring Bulbs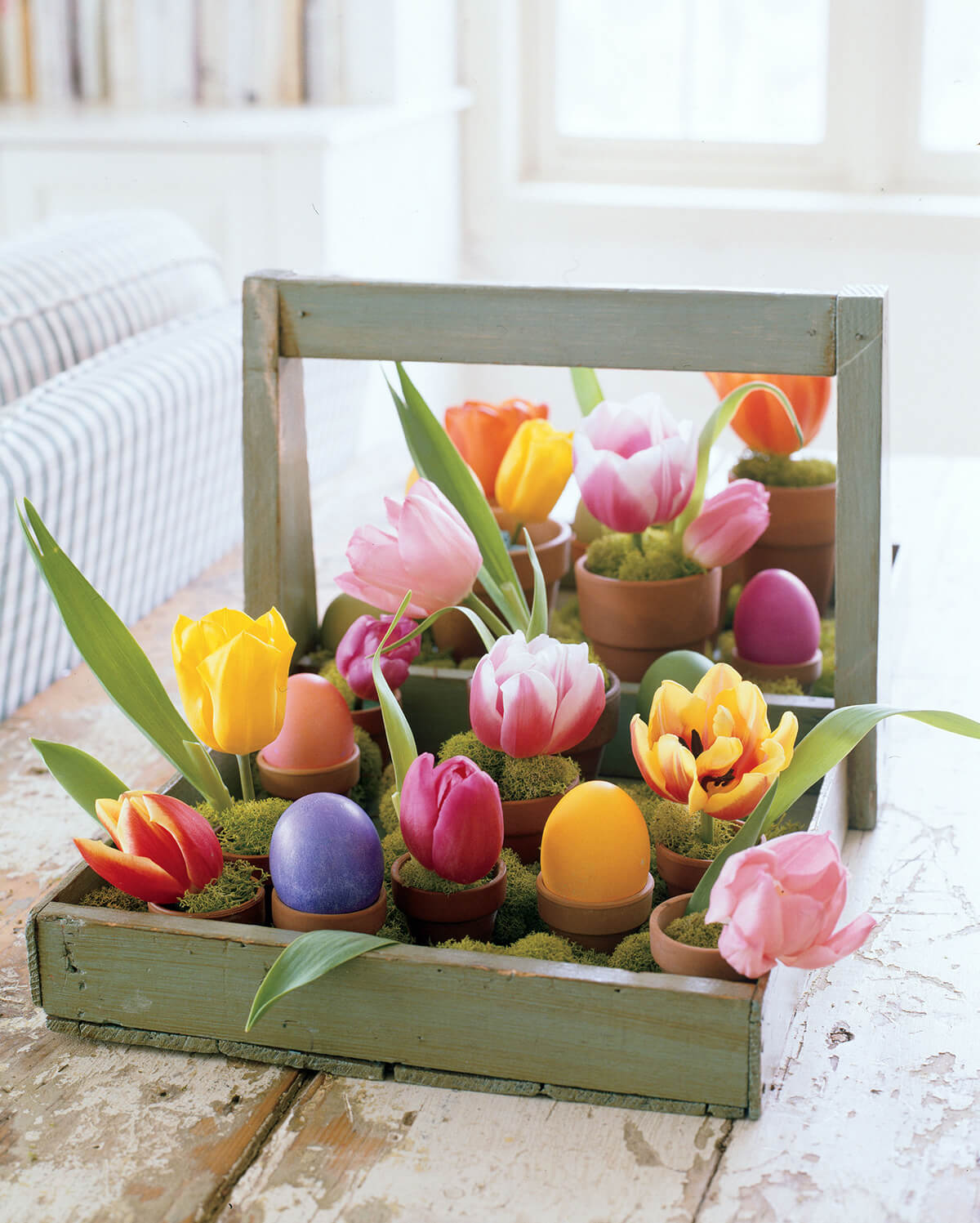 29. Baby's Breath Bouquet Illuminated by Candles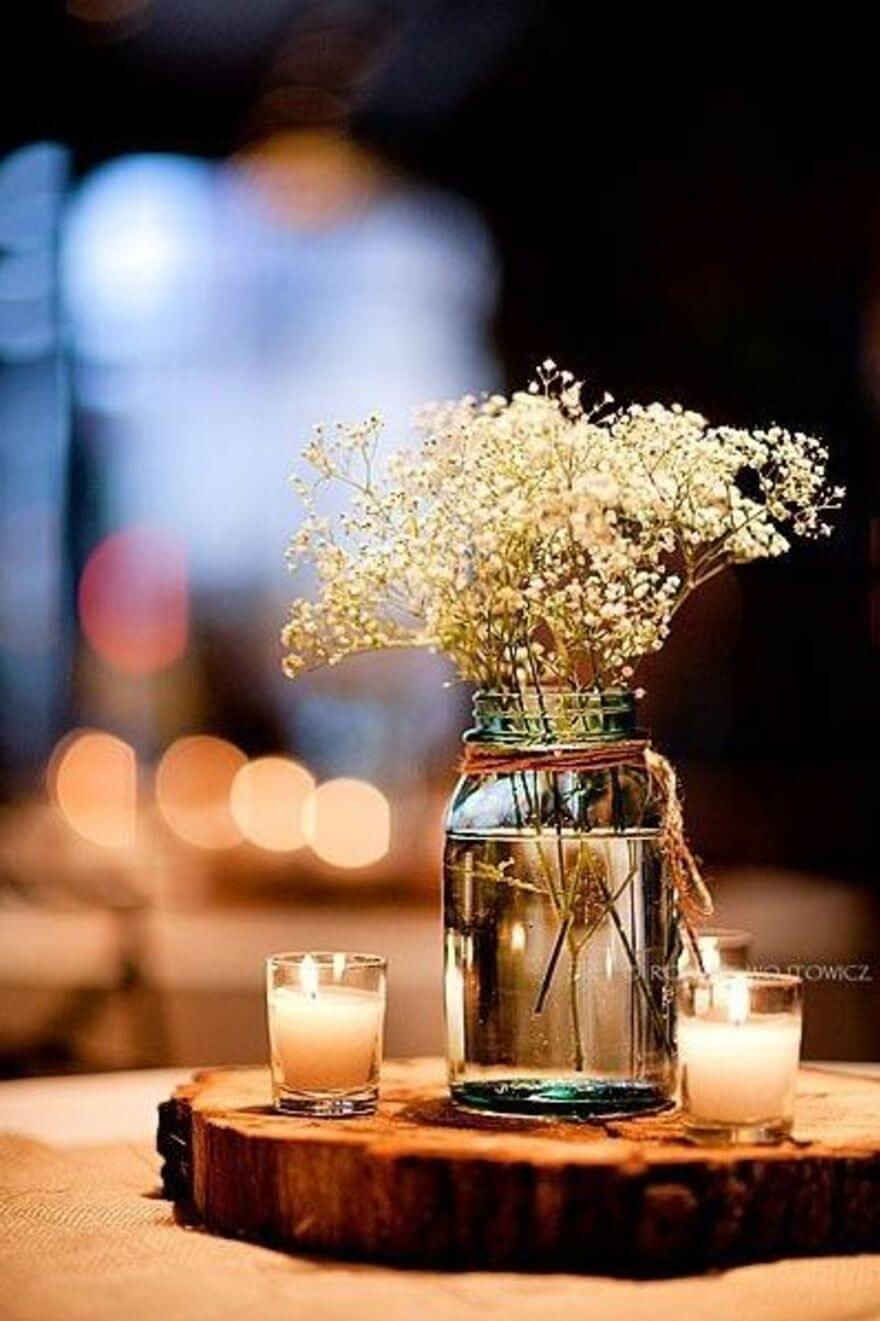 30. Herbal Baubles Dress Up Bare Branches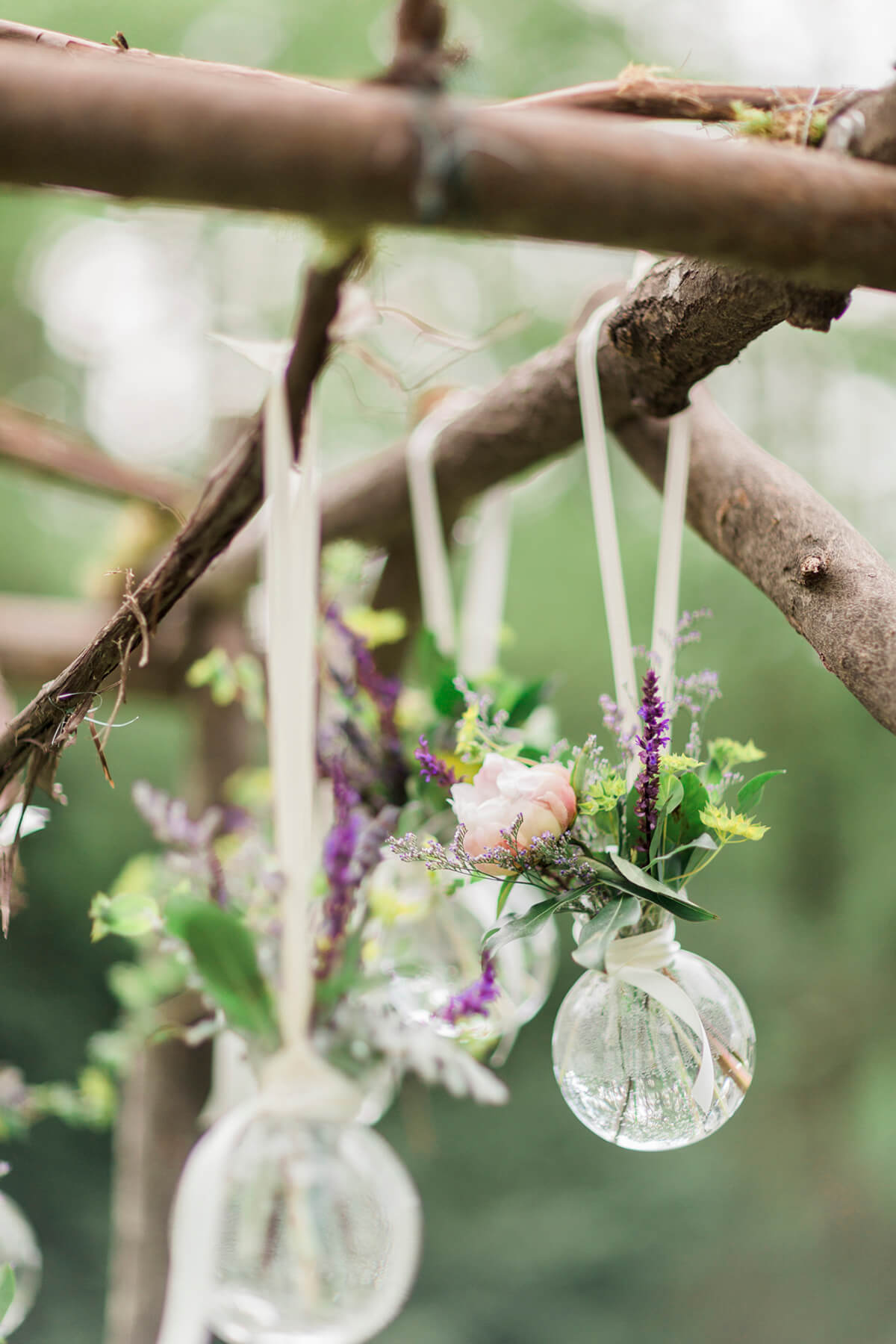 31. Fuchsia Roses in Metal Bucket Picnic Centerpiece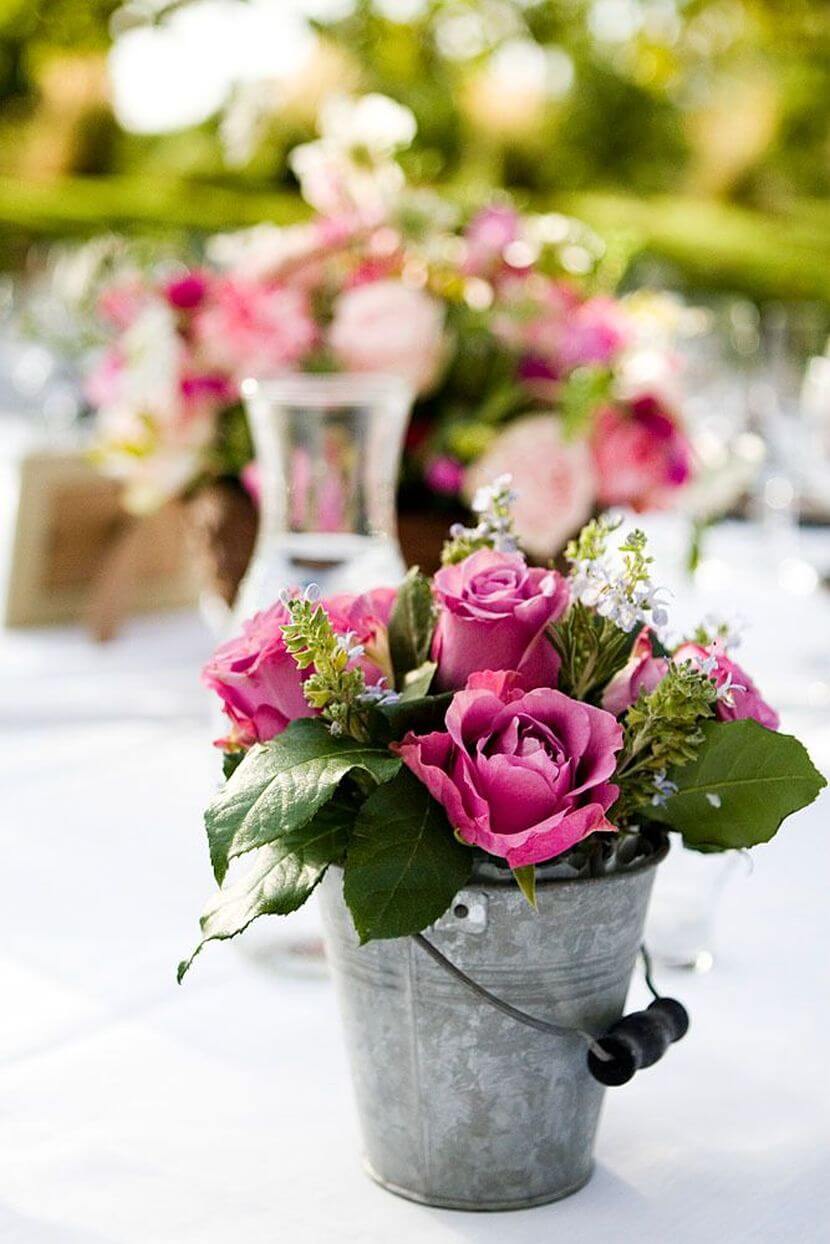 32. Dreamy Orange and Cream Blossoms in Tidy Planter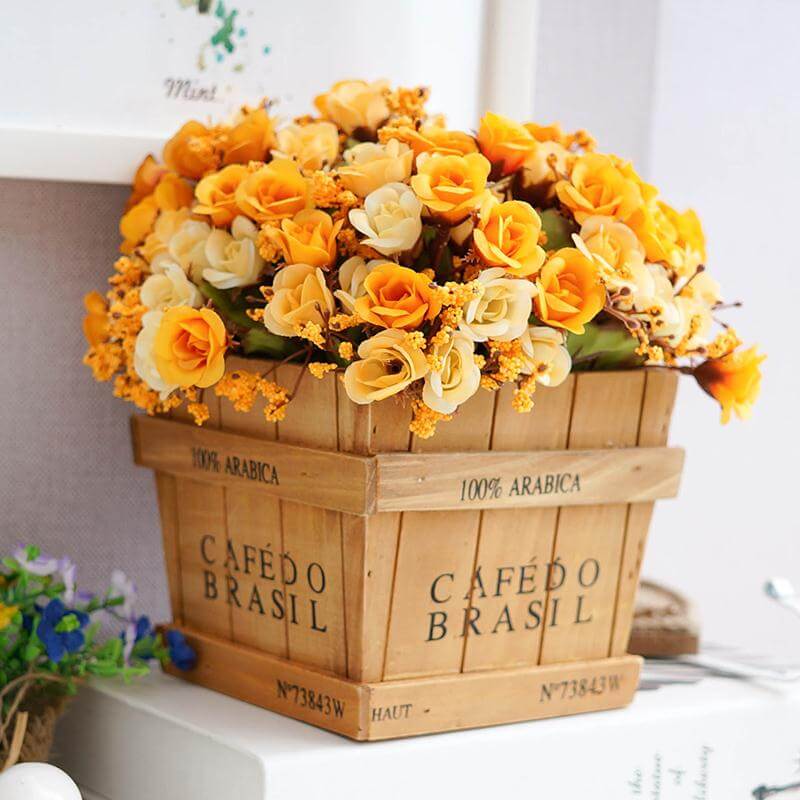 33. Teacup of Roses, Mums, and Austrolmaria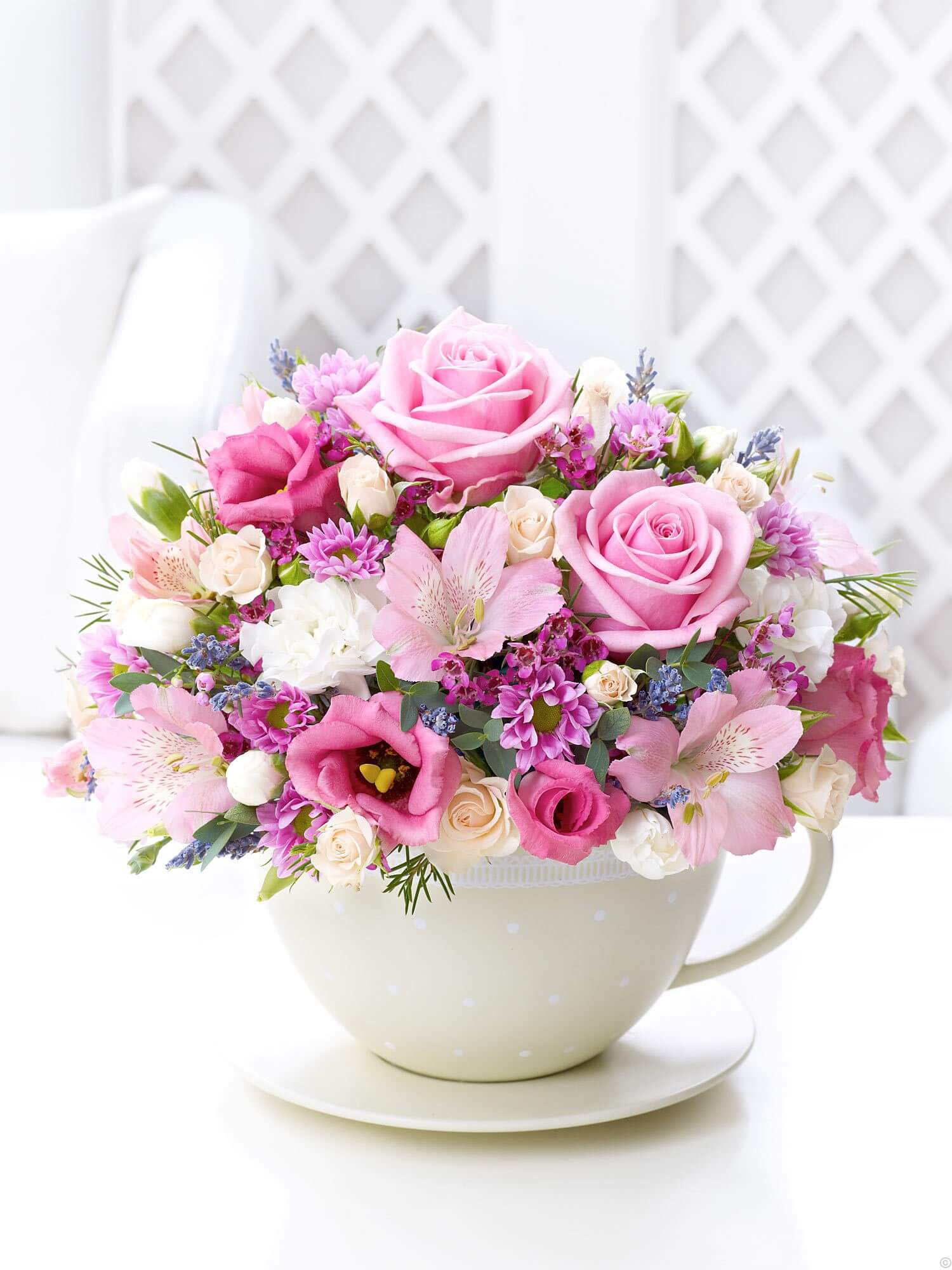 34. Garden Rainbow in Weathered Crate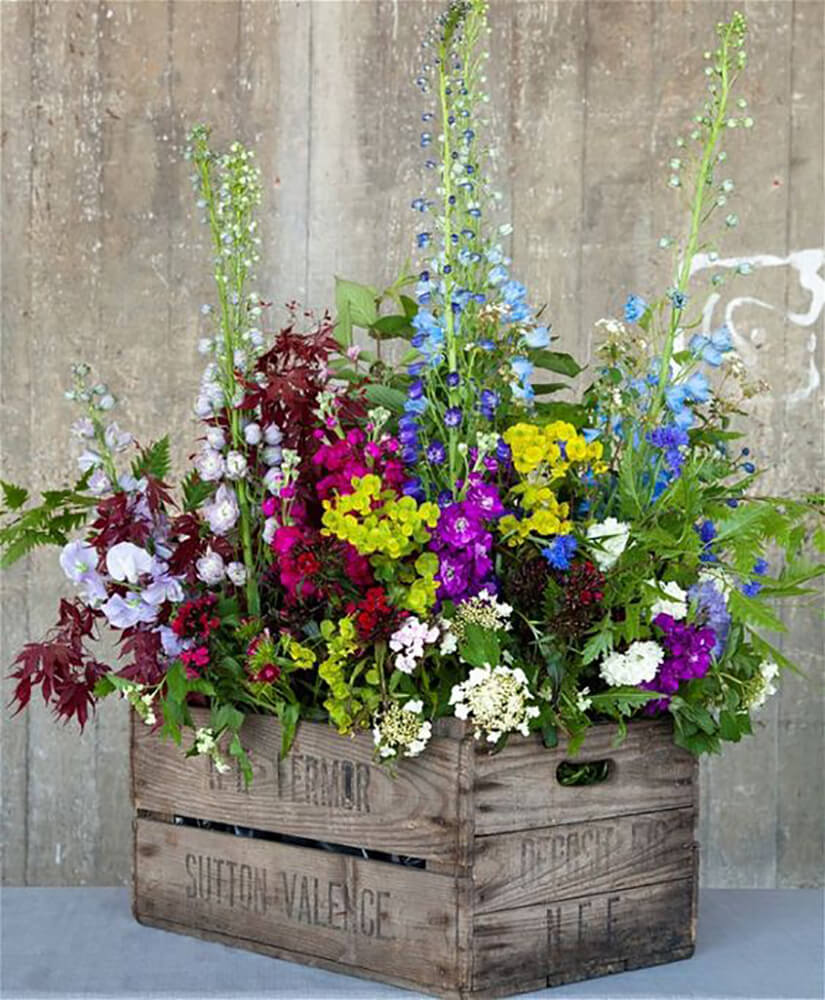 35. Crimson Tulips and Vibrantly Painted Eggs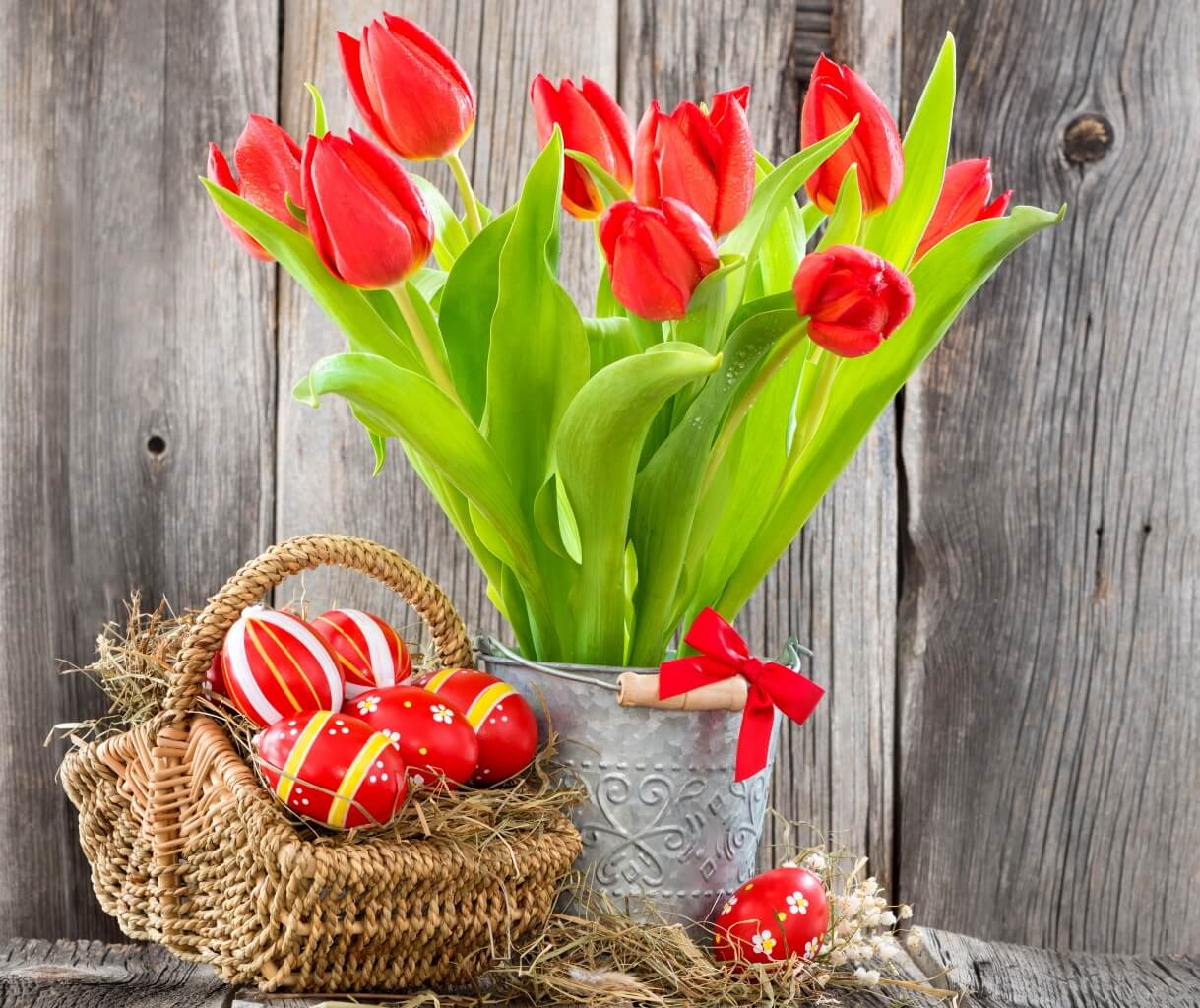 36. Three-tiered Stand for Mini Mason Jar Blooms