When planning a beautiful garden, one area that is sometimes overlooked is signage. Garden signs can be both practical and whimsical. They can be as simple as adding the gardener's name to the landscape or as elaborate as a hanging sign surrounded by a wreath of small garden tools.
50+ Awesome Garden Sign Ideas to Spread Cheer Outdoors

Think about your personal style and come up with a great idea for a garden sign that matches. Whether you love angels, fairies, or bugs, you'll find a clever idea here. These signs will put a smile on a visitor's face and give you a moment of laughter while you're hard at work in your garden.
These signs have a broad mixture of techniques, from stenciling to cut metal. A truly unique sign is made from moss cut into the shape of letters and hung on the garden wall. You can make a great sign for your garden even if you have only a few minutes and an old shovel at your disposal.
We have found 50+ of the best garden sign ideas out there. These ideas will help you bring a fresh burst of personality to your garden, and will help to accent your beautiful flowers and plants.
1. Inspirational Sign with Angelic Grace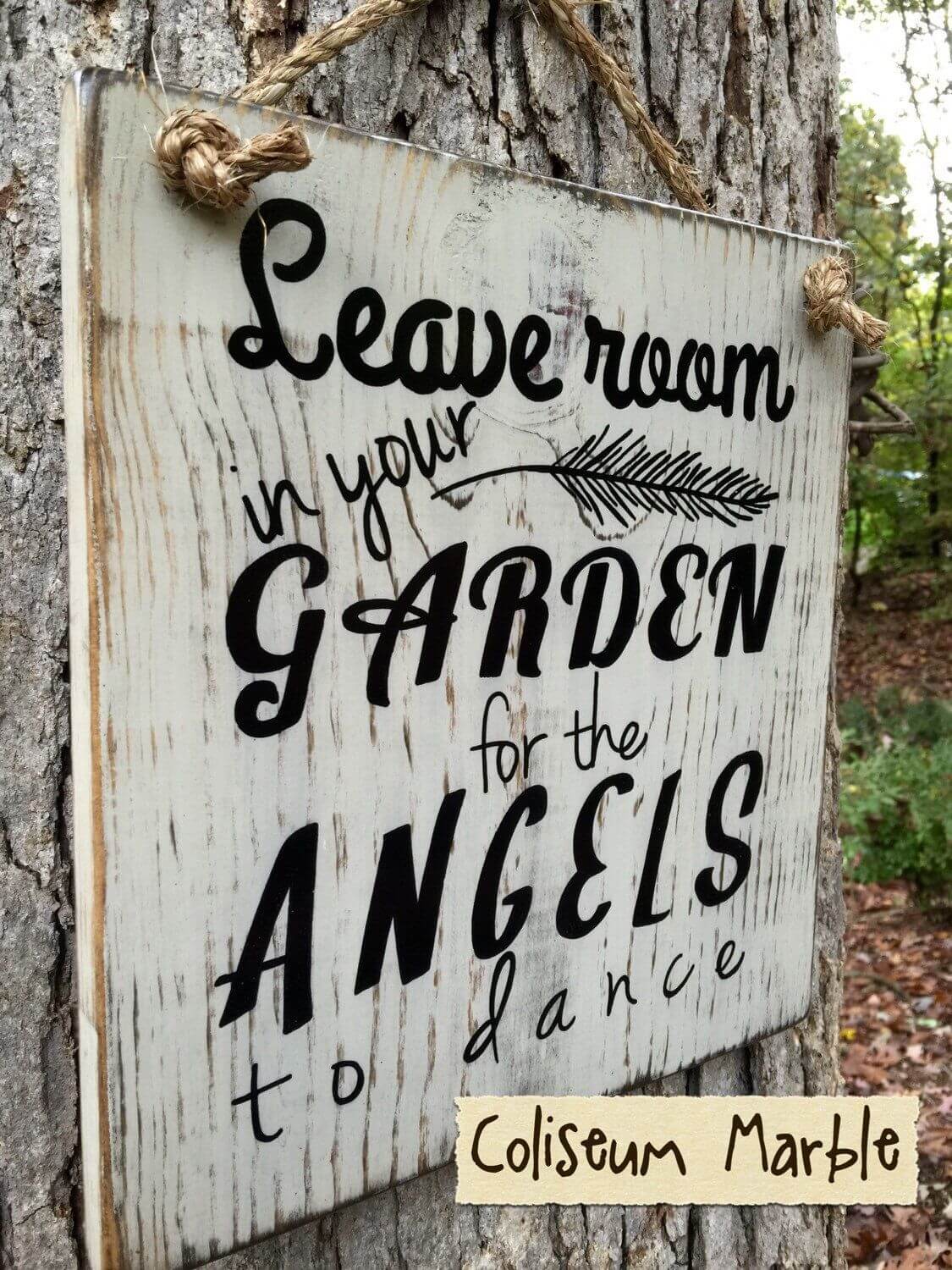 3. Vintage Sign on a Reclaimed Chair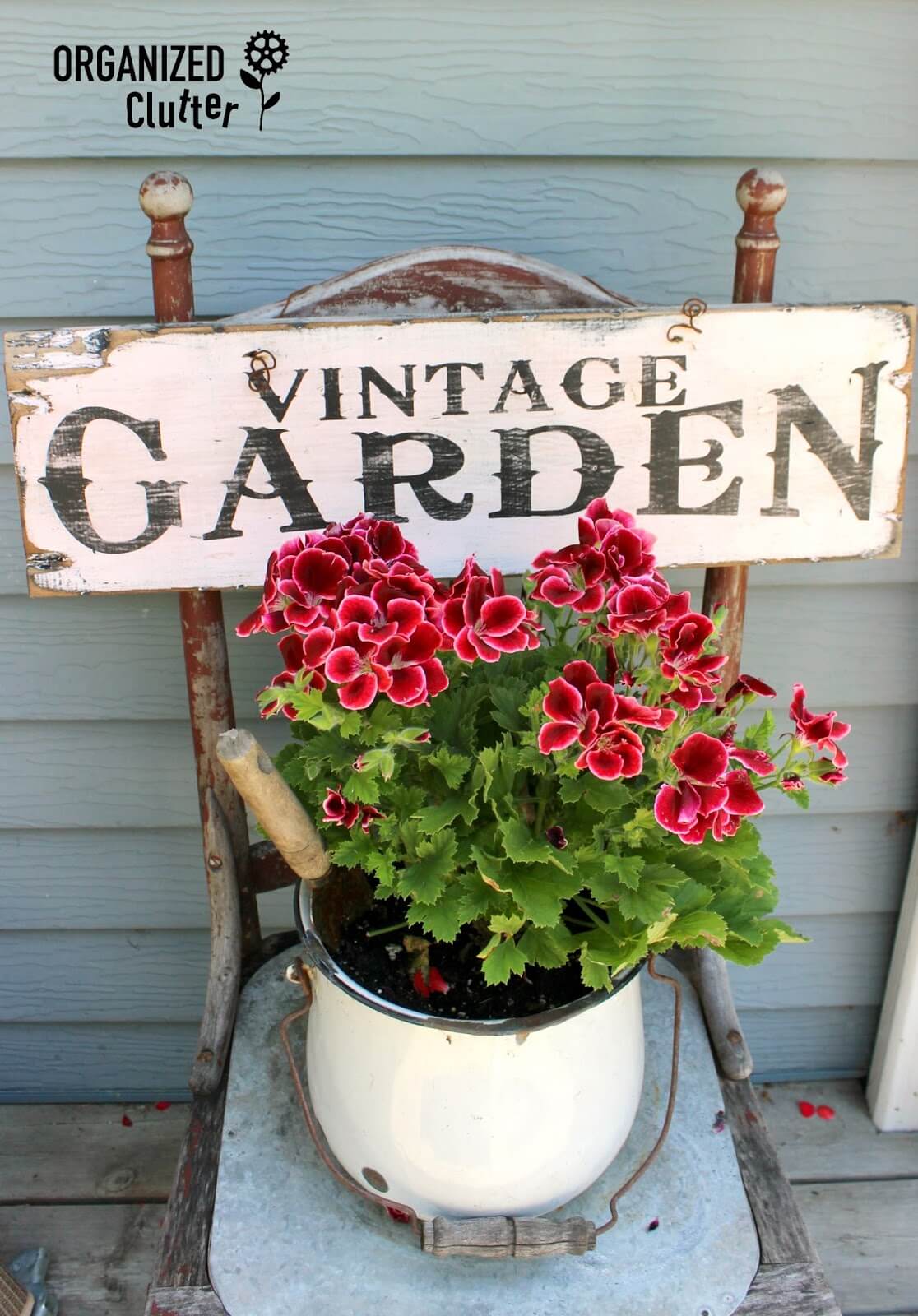 4. Old Shovels with Painted Sayings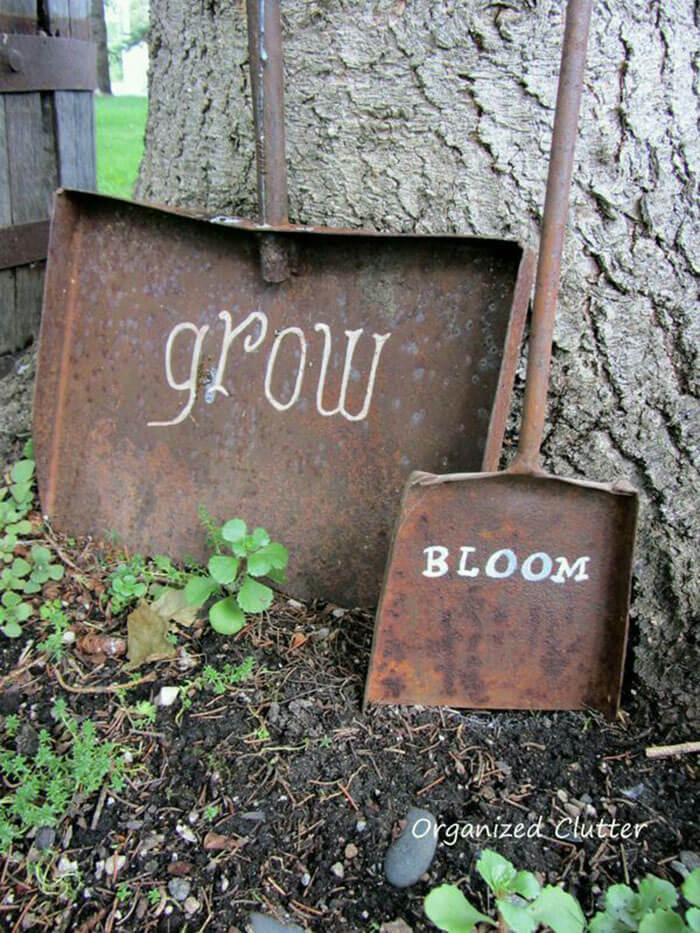 5. Beautiful Hand Painted Sign on a Screen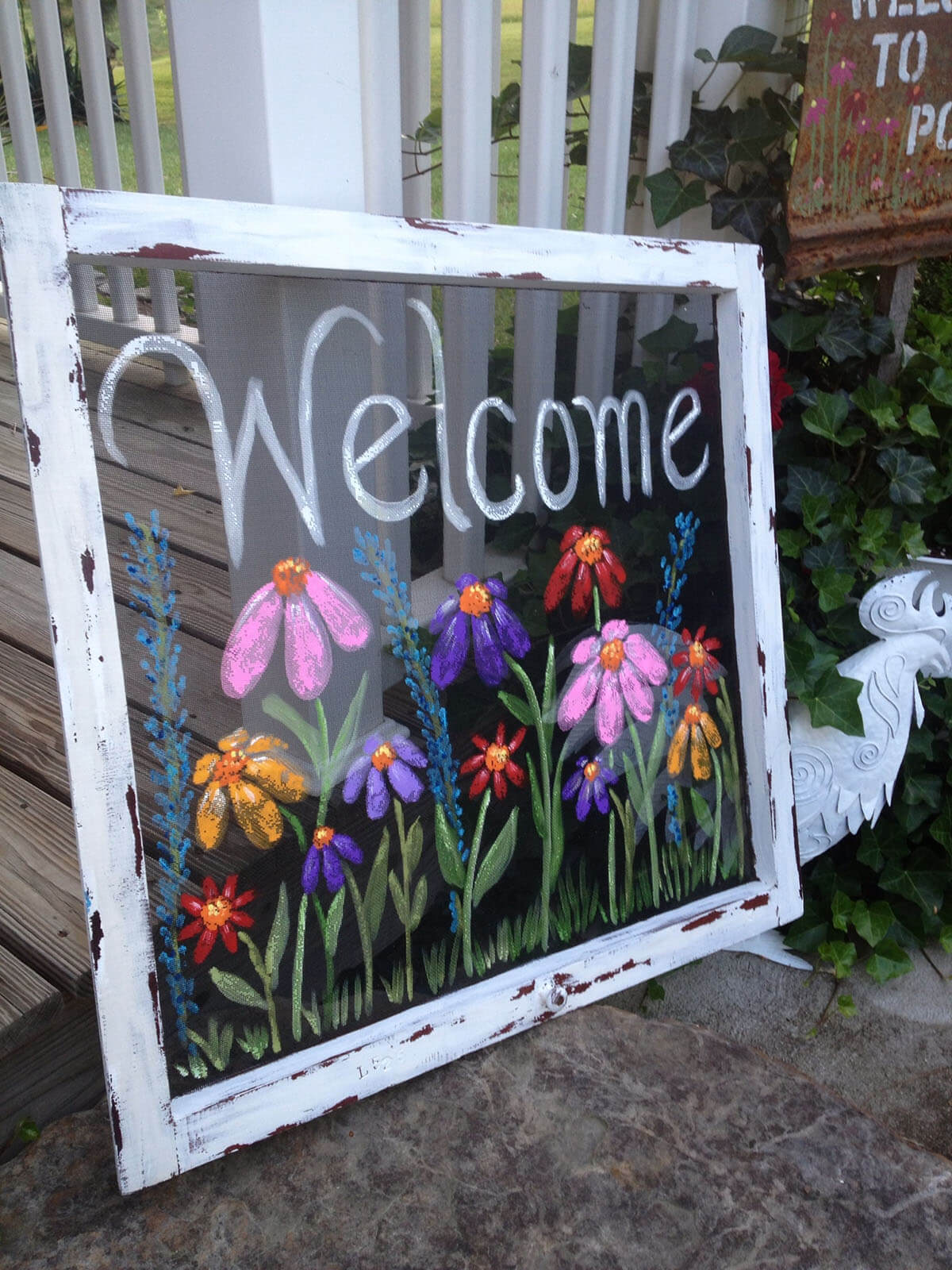 6. Corrugated Metal Sign with Scripted Letters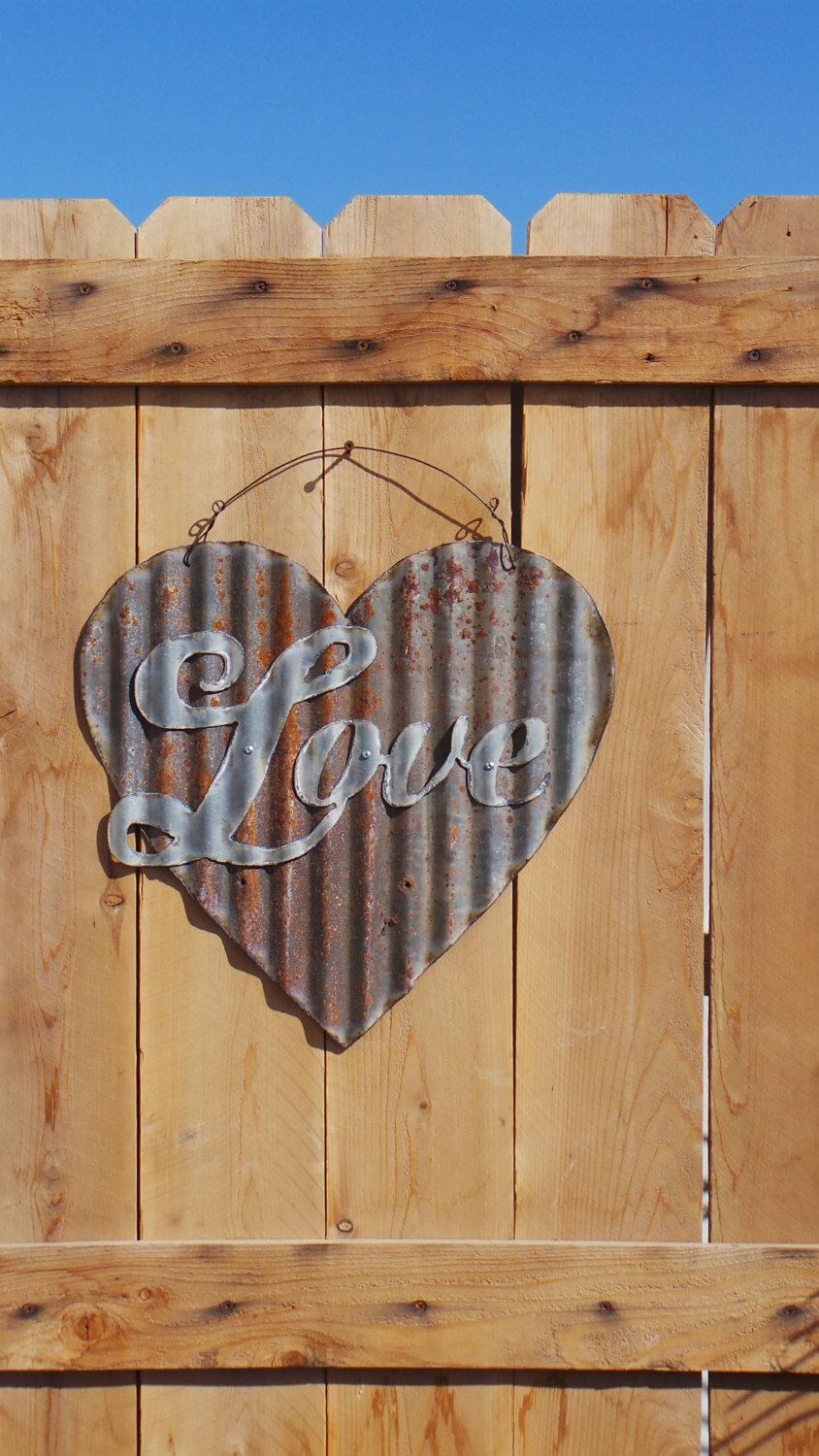 7. Flower Market Sign on Upcycled Table Legs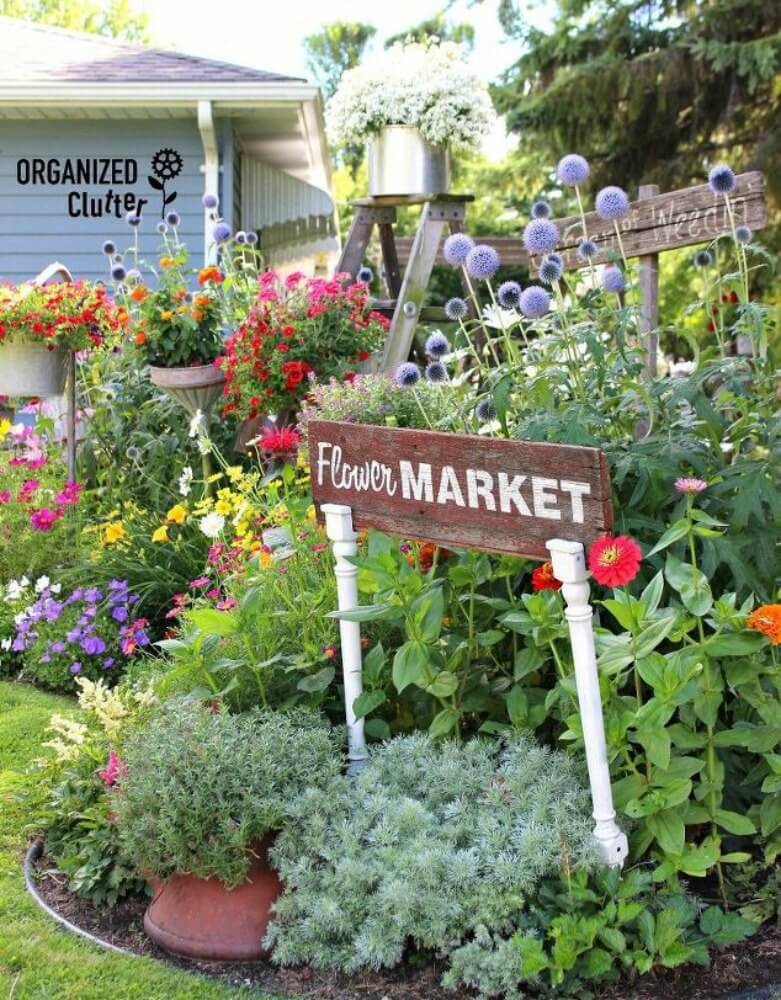 8. Adorable Sign on a Spoon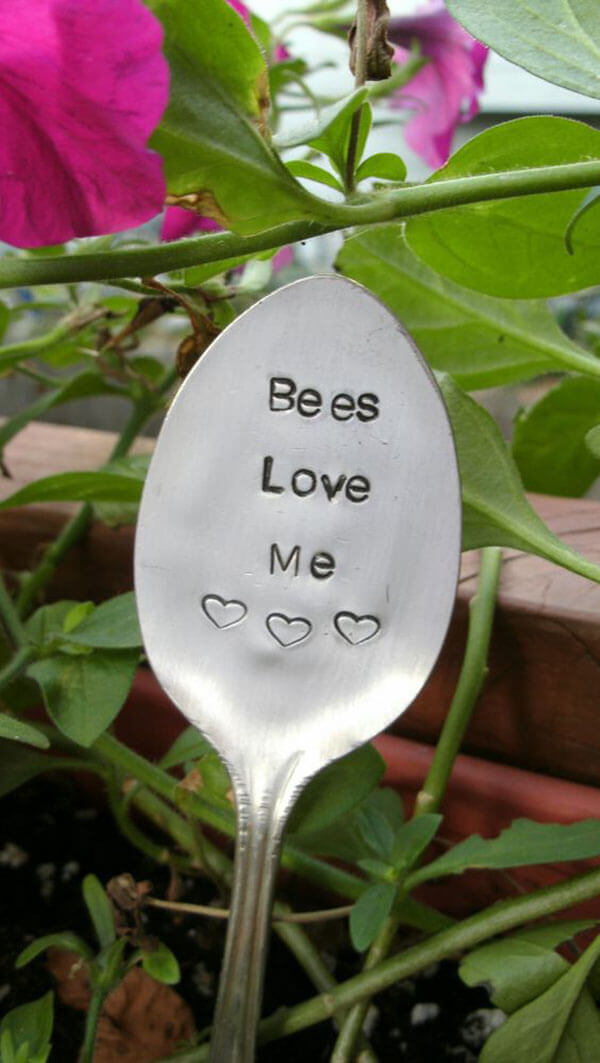 9. Unique Garden Sign Idea with Moss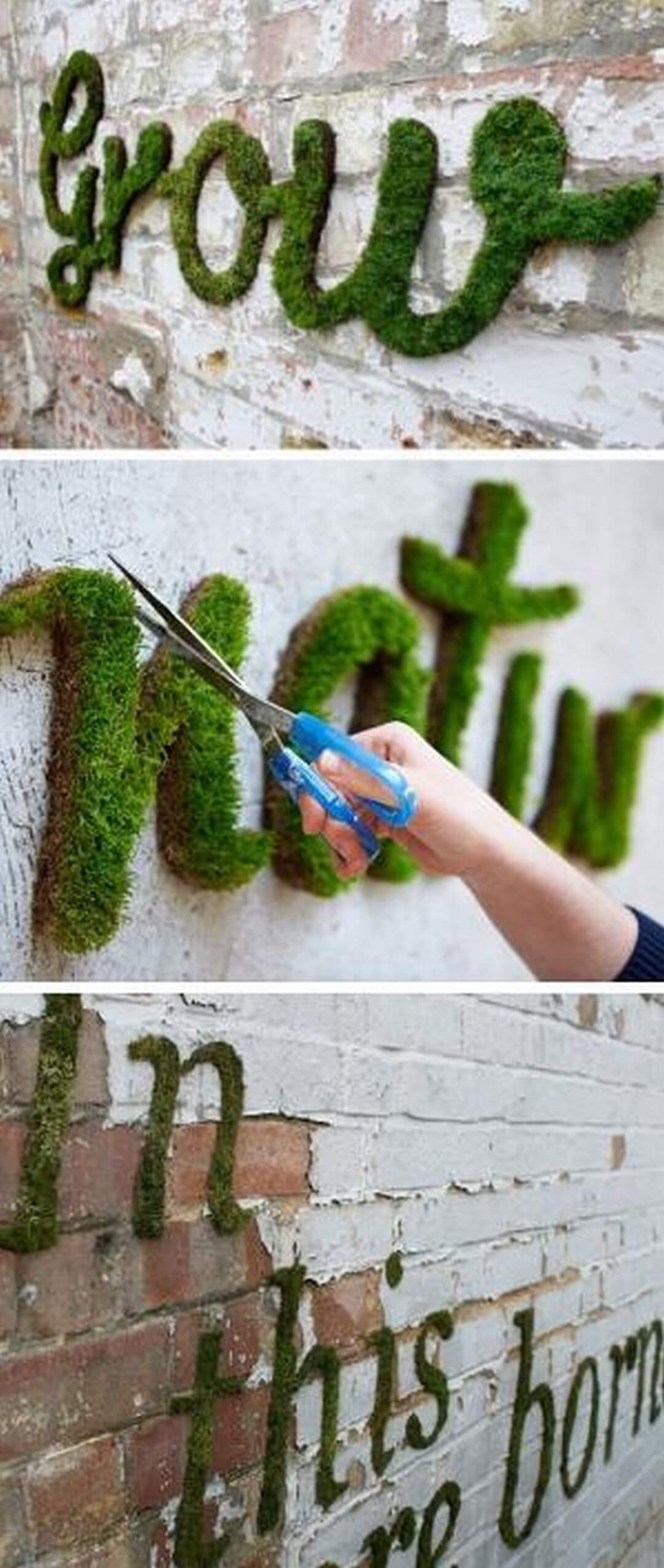 10. Stenciled Message on a Whitewashed Garden Gate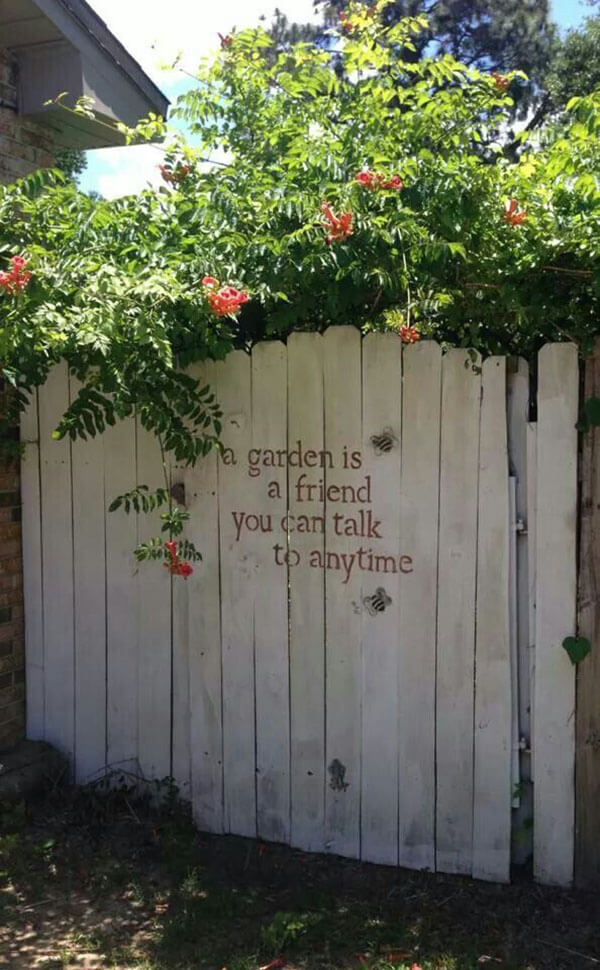 11. Bold Corrugated Letters on the Shed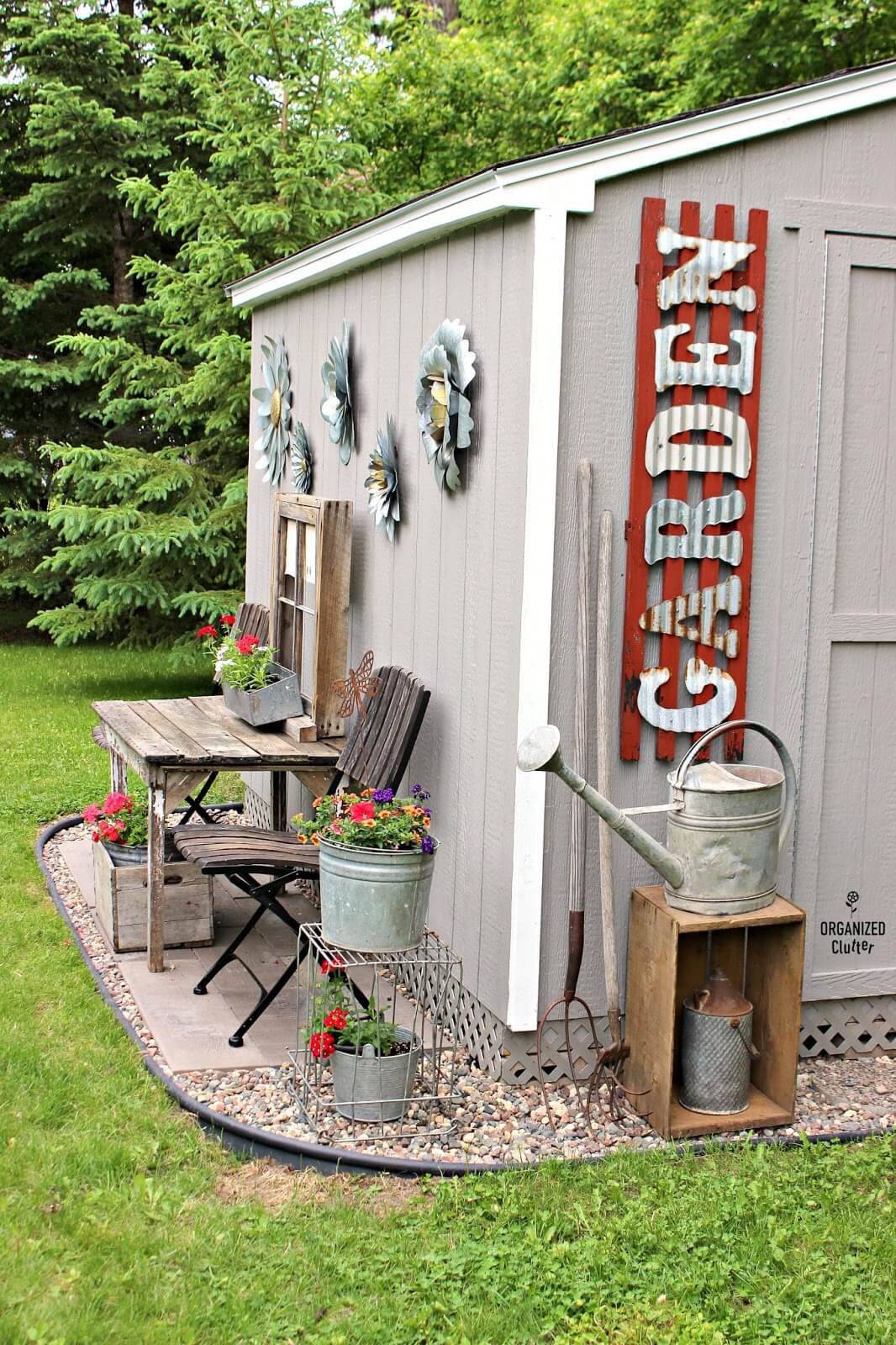 12. Fun Sign Celebrating the Bees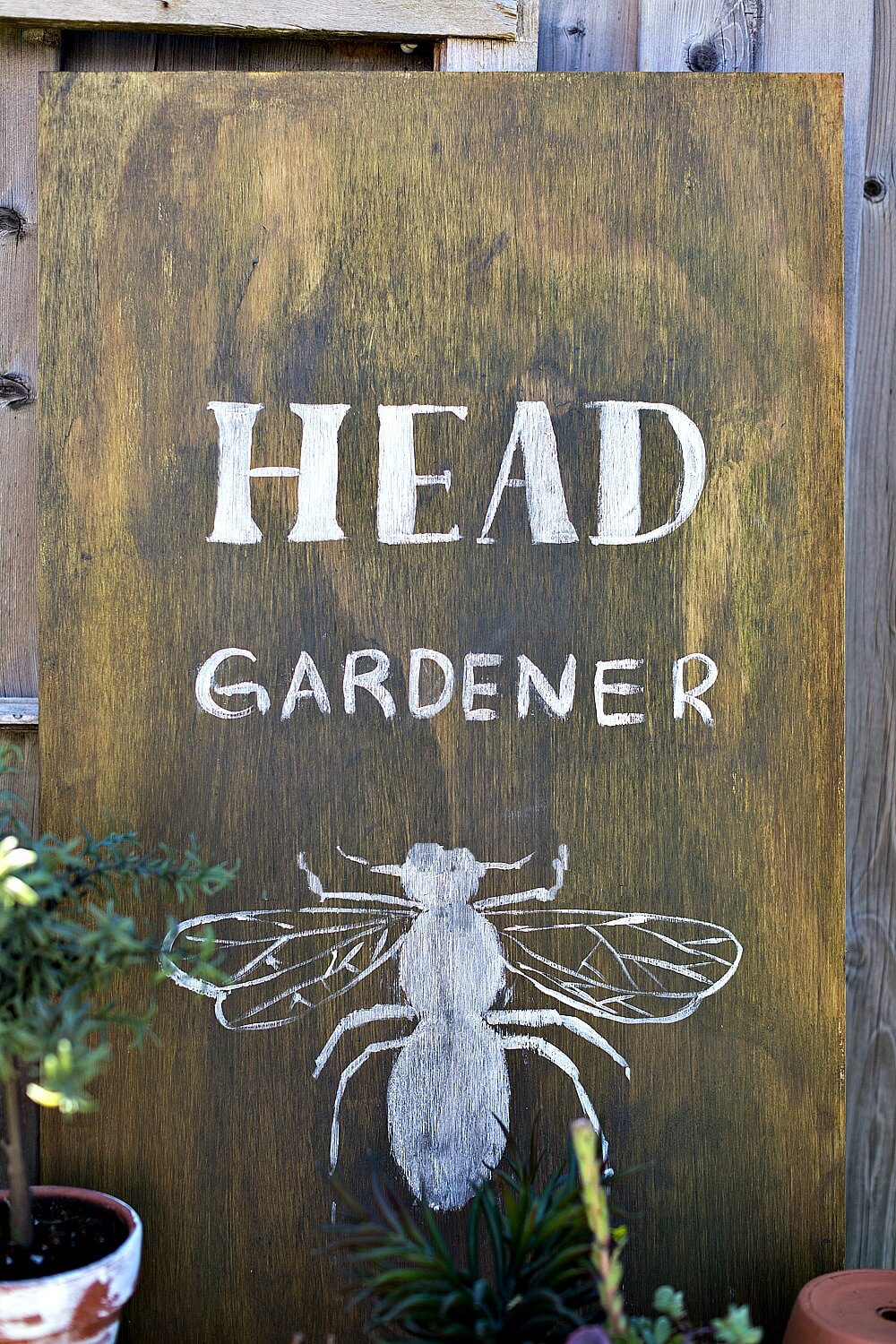 13. Cottage Garden Sign on a Shovel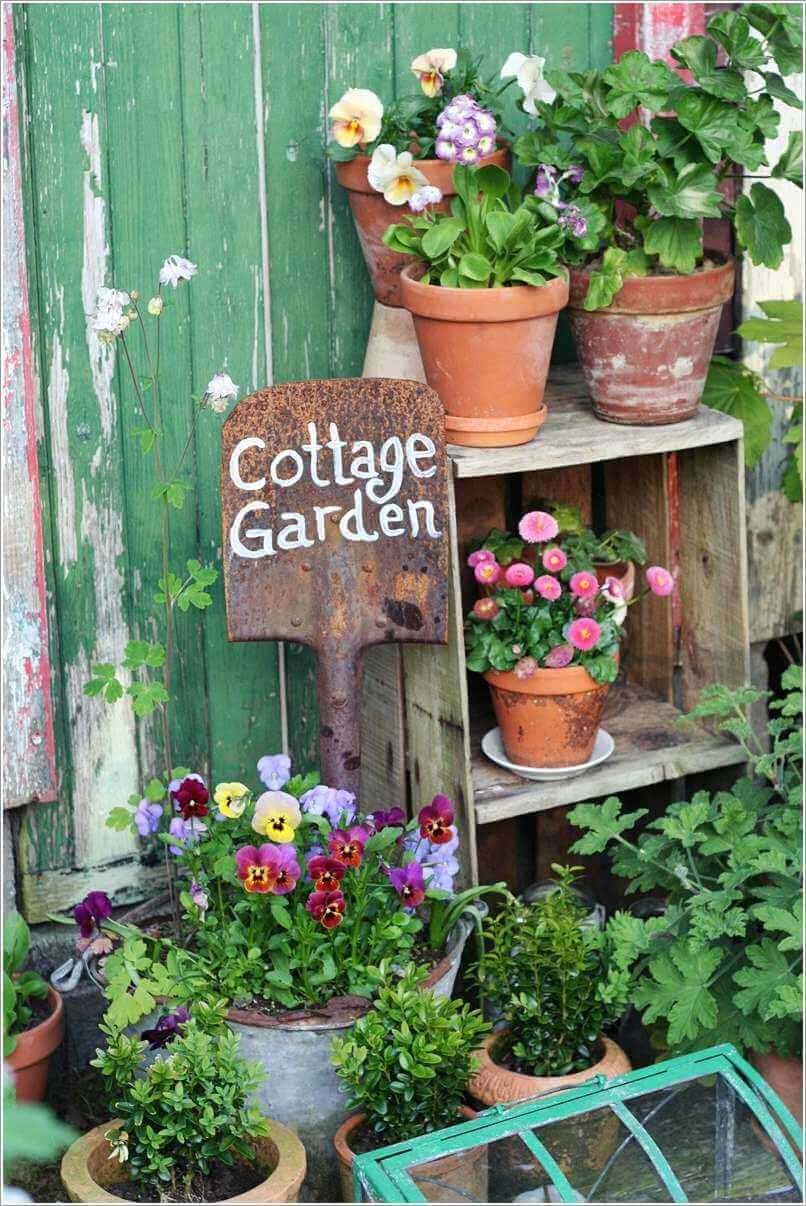 14. Letters Standing on Tall Posts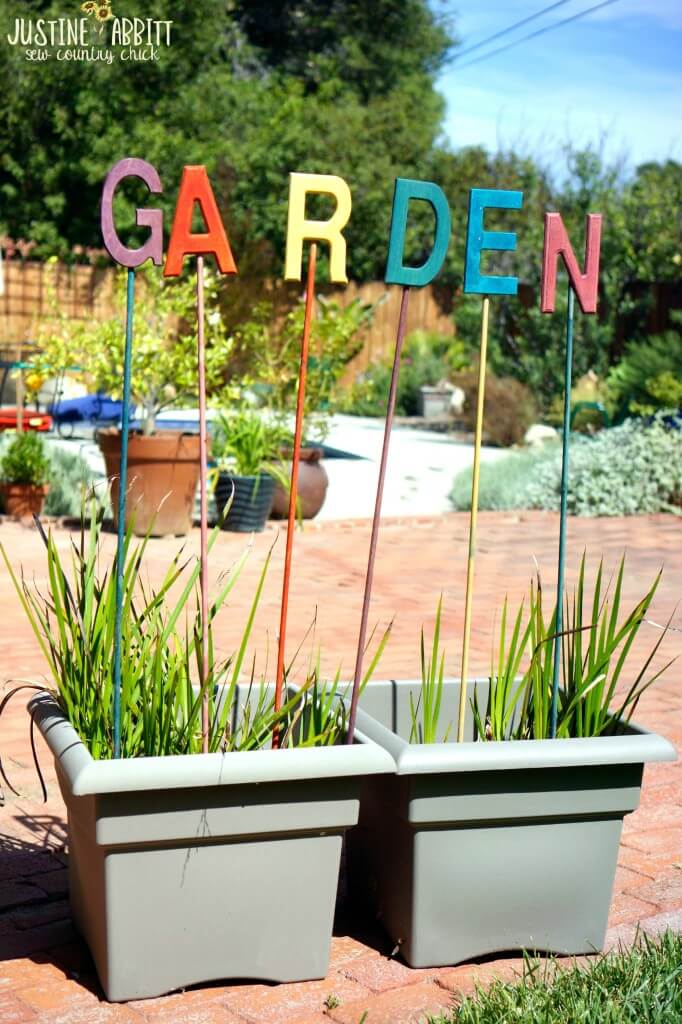 15. Charming Veggie Face Garden Stakes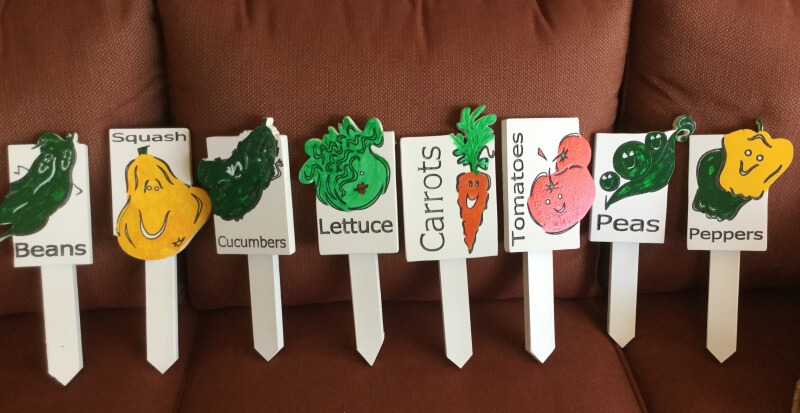 16. Funny Sign for an Old Stump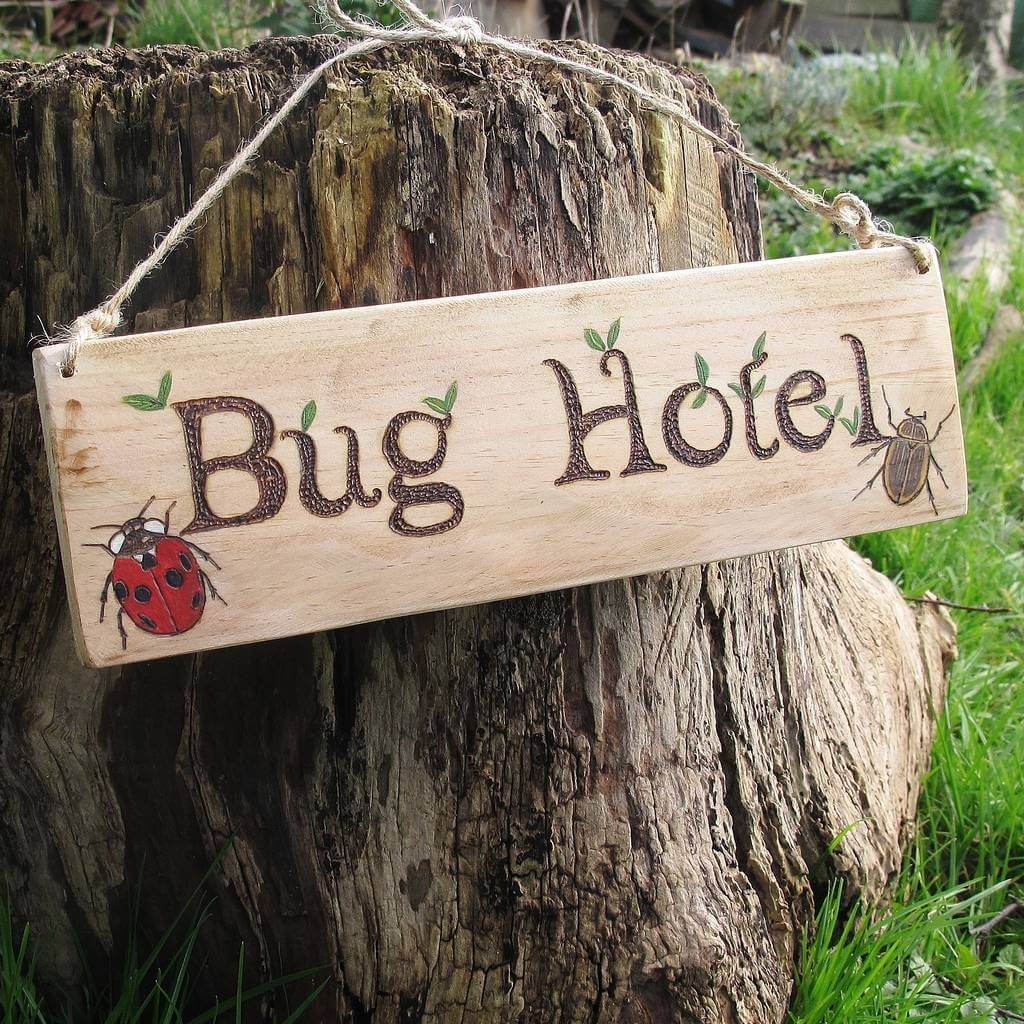 18. White on White Design with Sign and Throw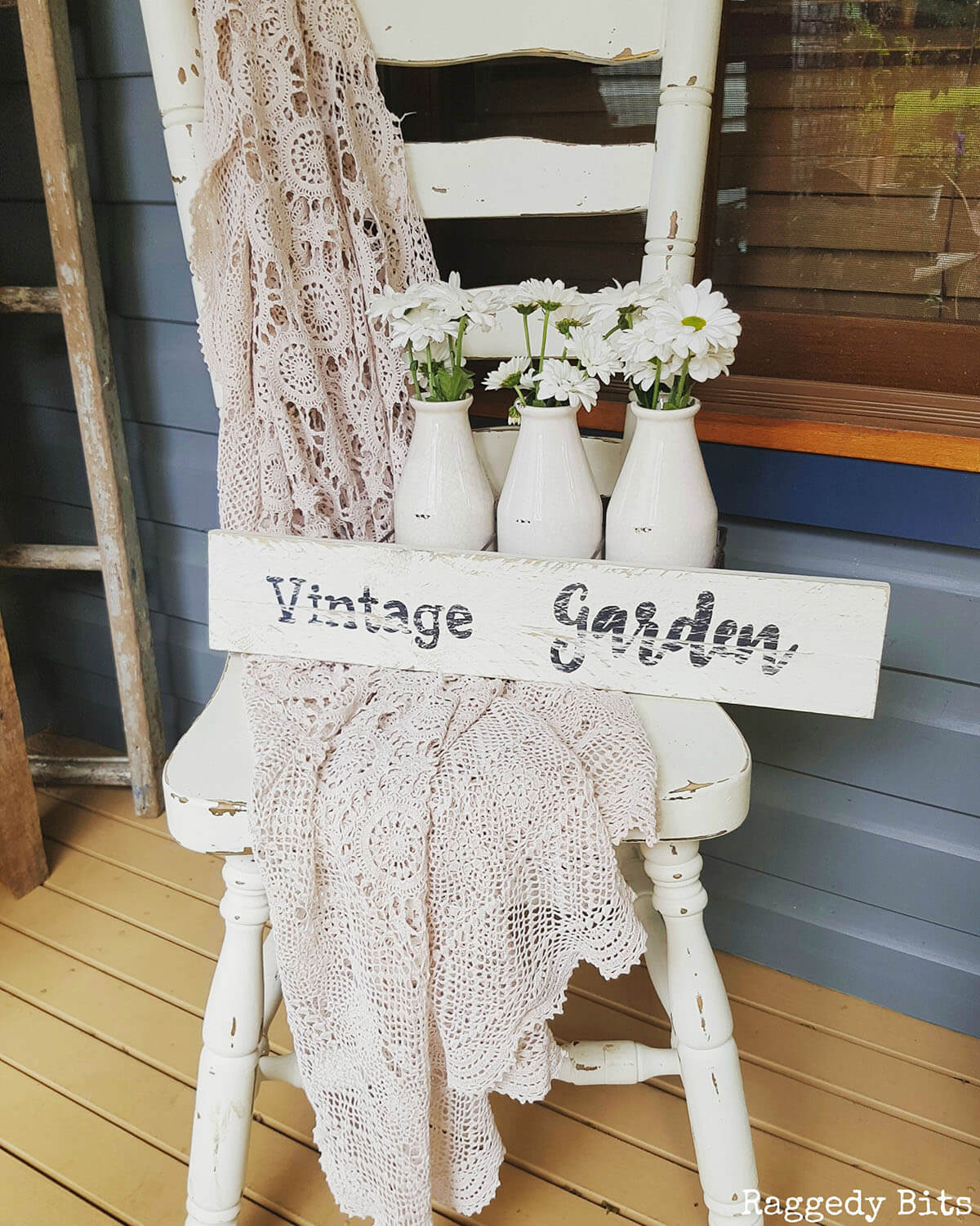 19. Hinged Wood Sign with a Lovely Saying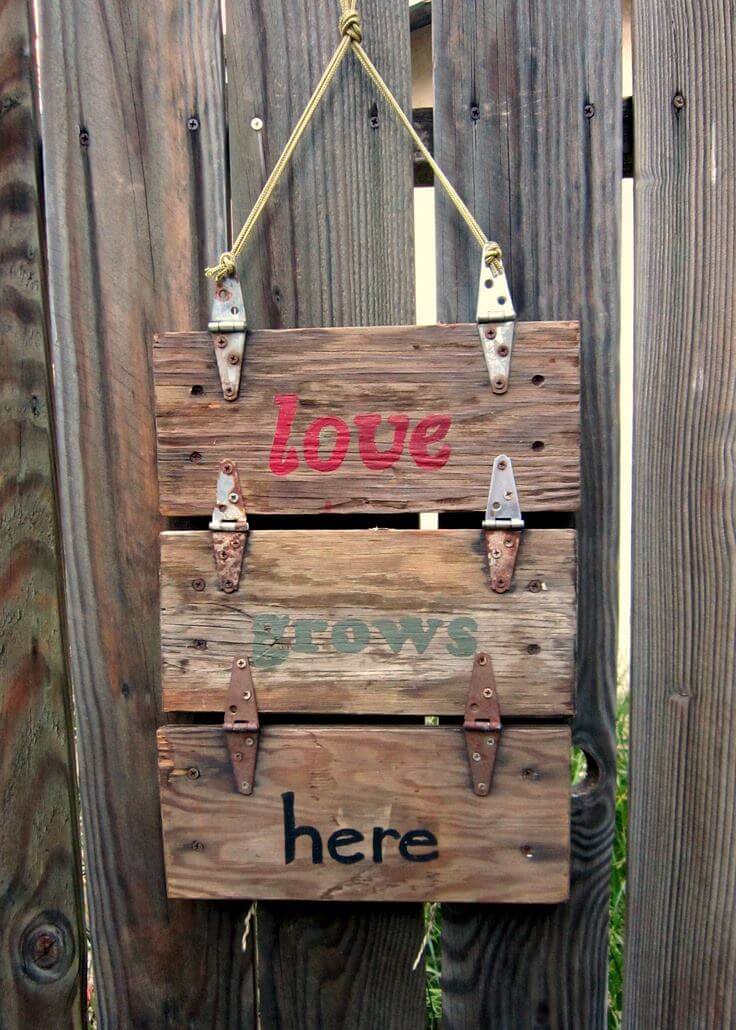 20. Garden Fence Section with a Birdhouse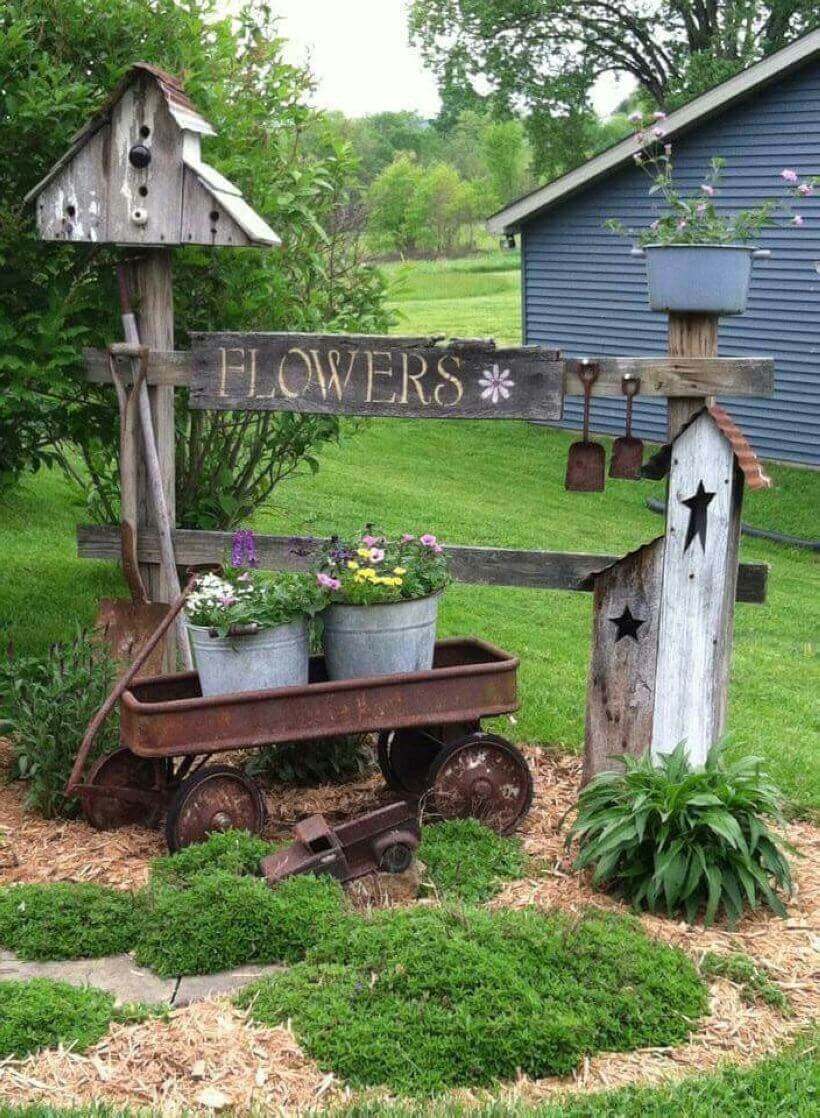 21. Quirky Sign on a Reused Shovel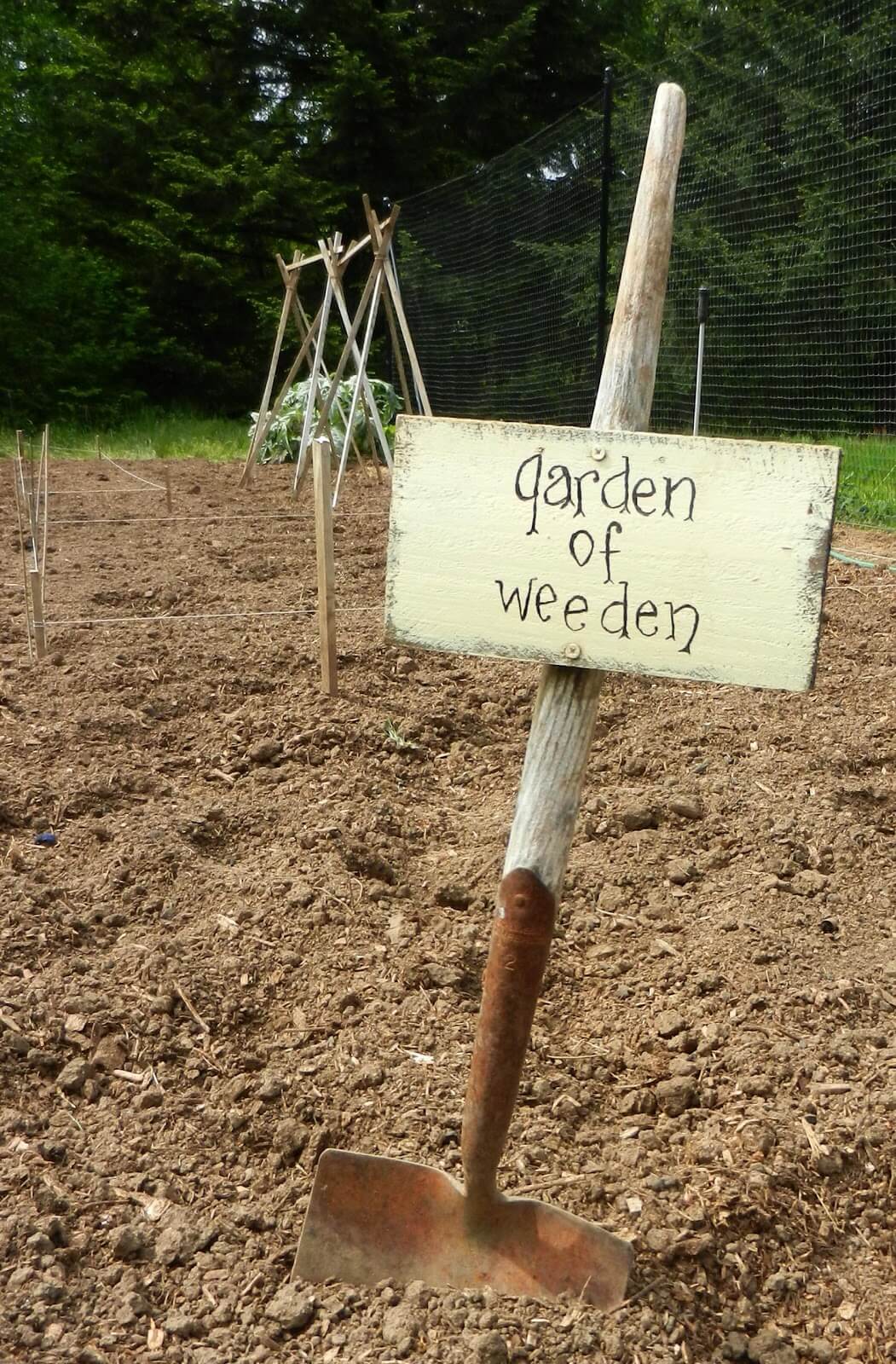 22. Where in the World are the Weeds?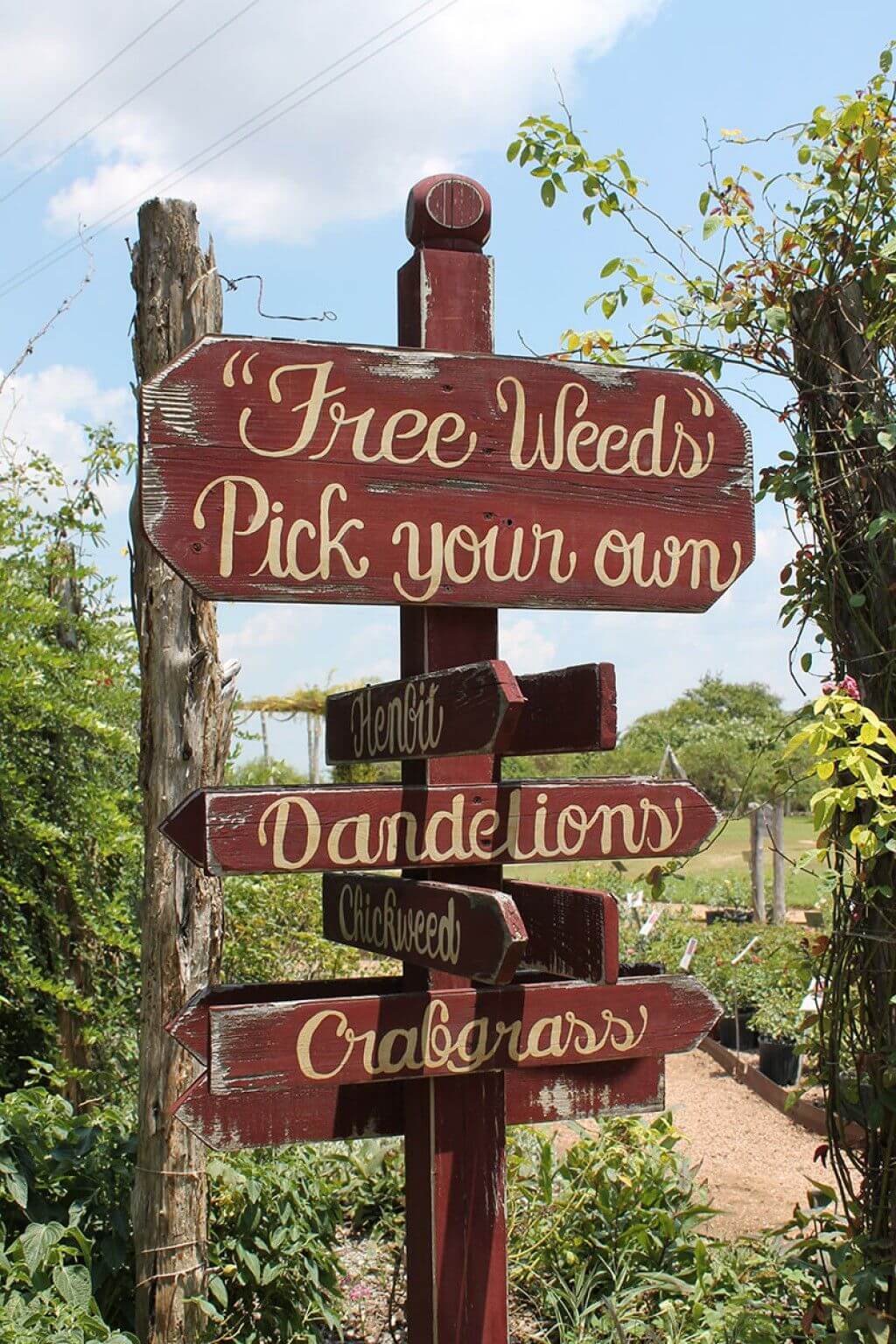 23. Carved Sign with Awesome Message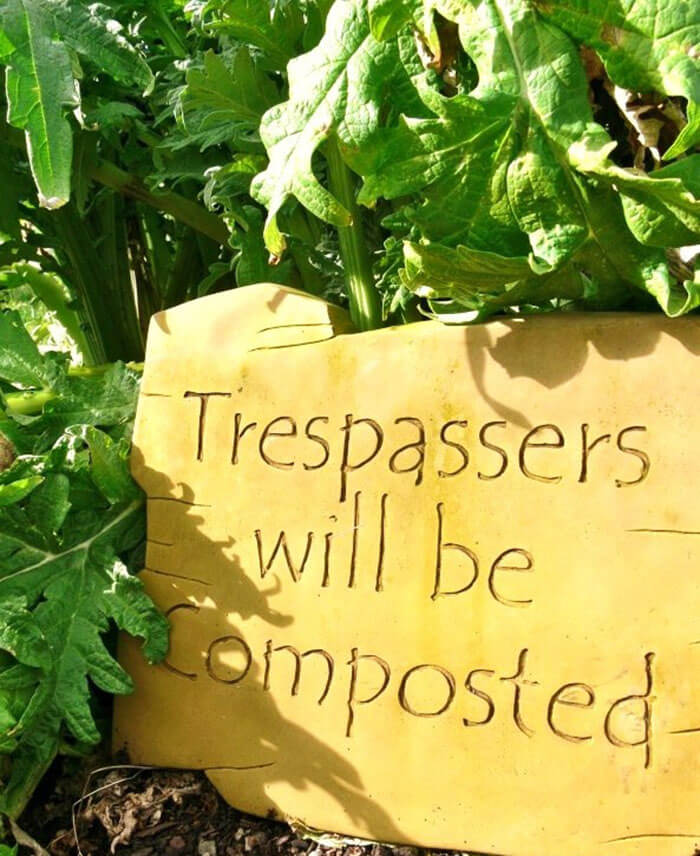 24. Garden Tours Sign in a Blooming Container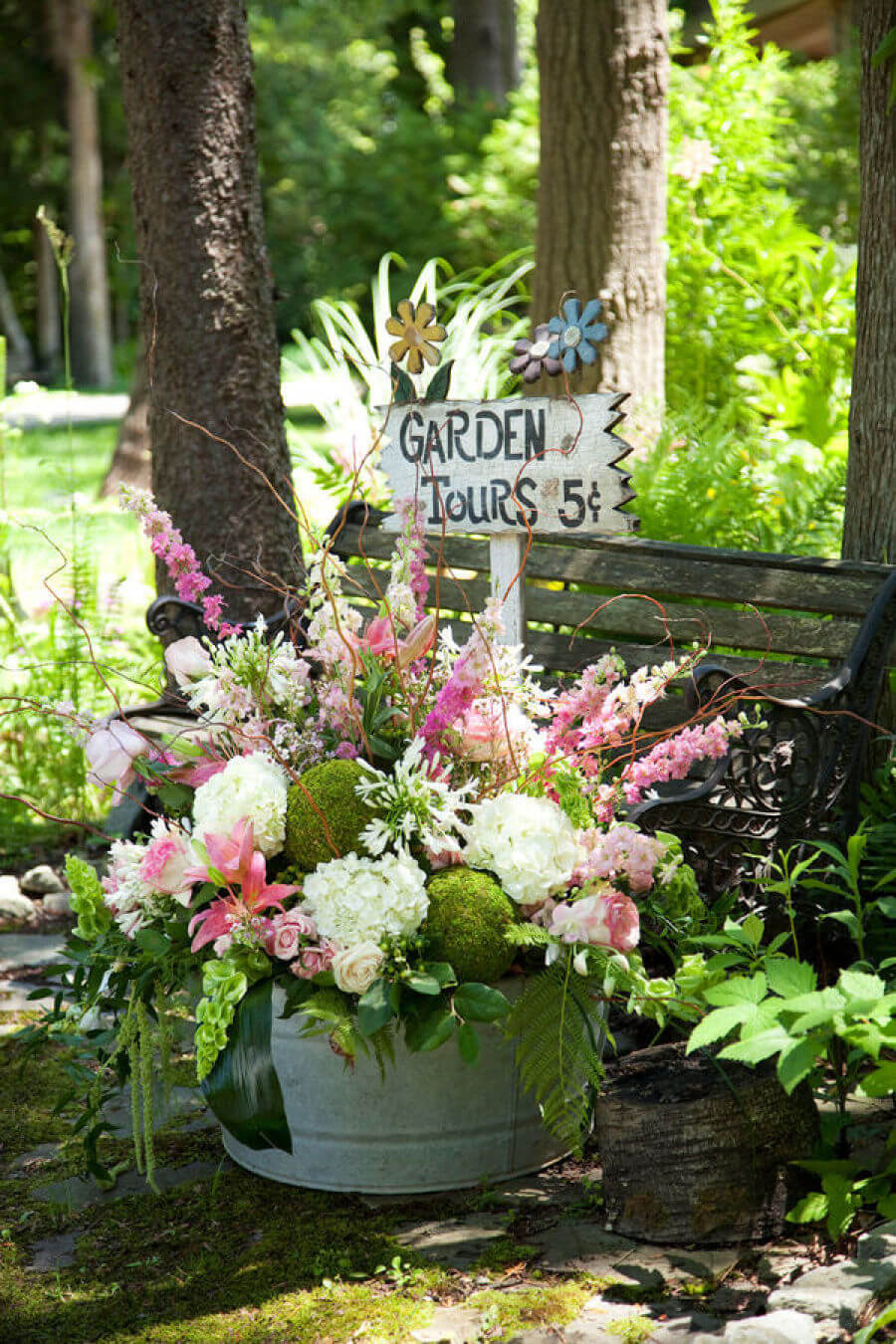 26. Charming Sign for Grandma's Garden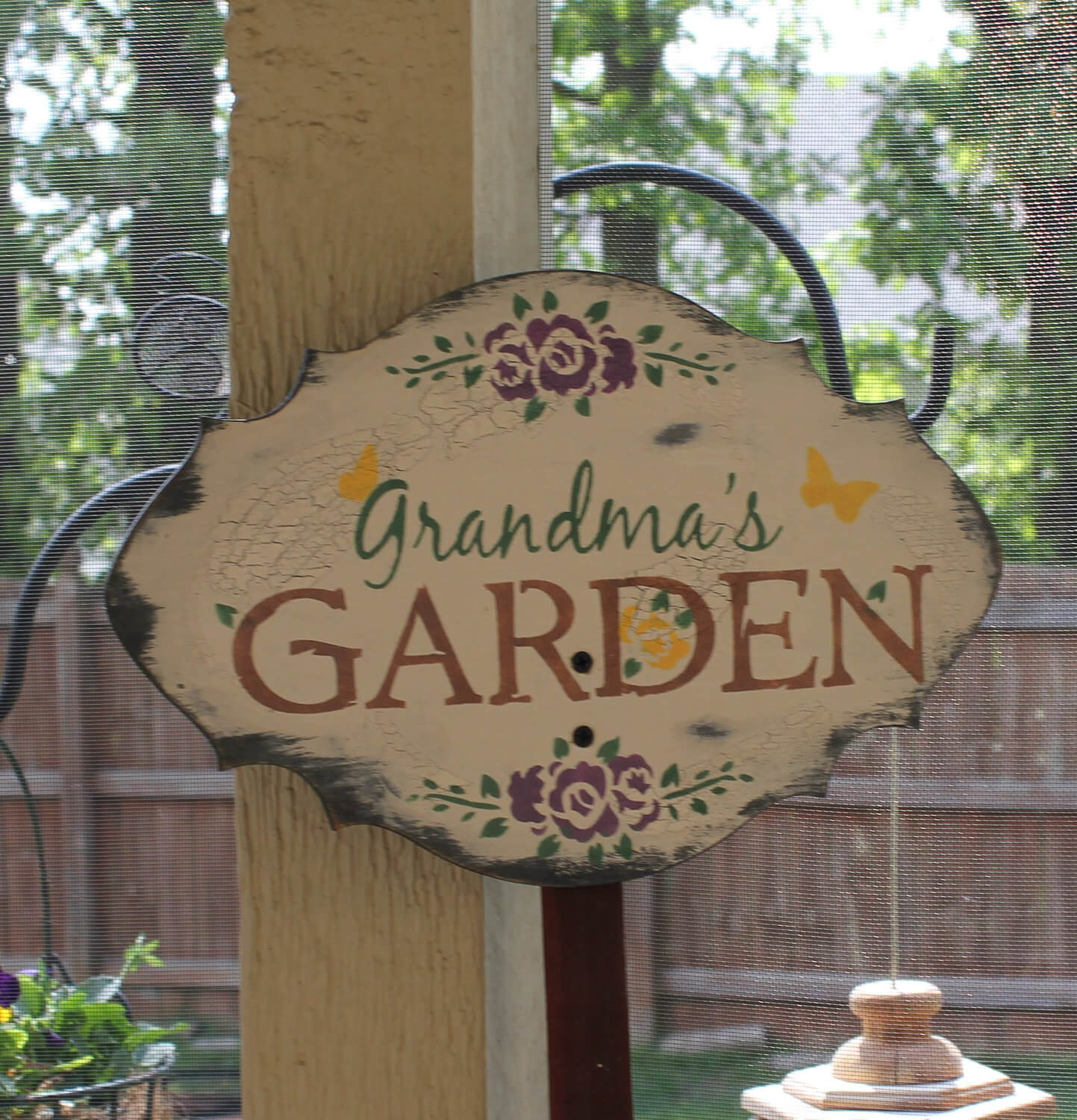 27. Garden Sign Idea with Cutout Letters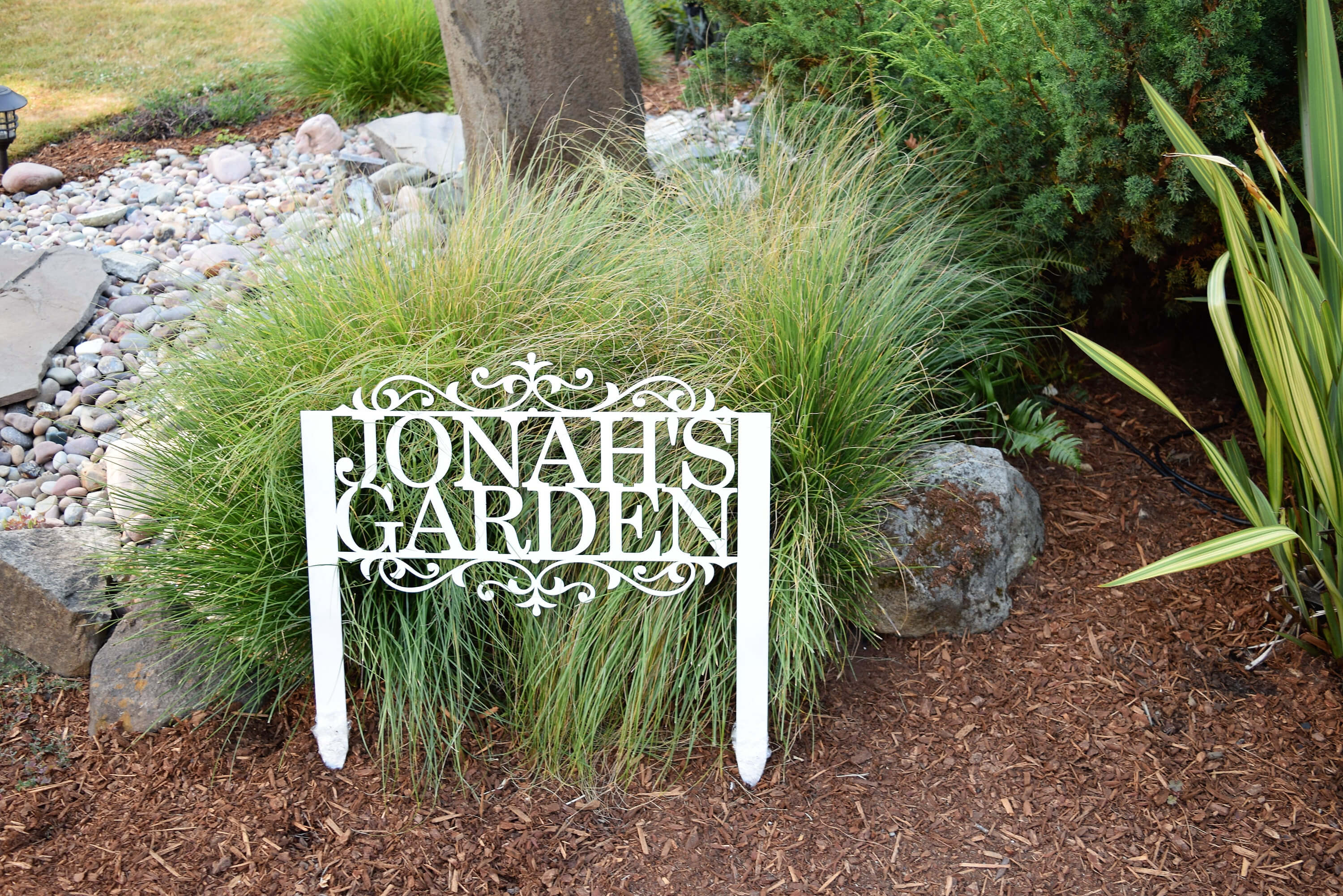 28. Thoughtful Painted Sign for the Garden Wall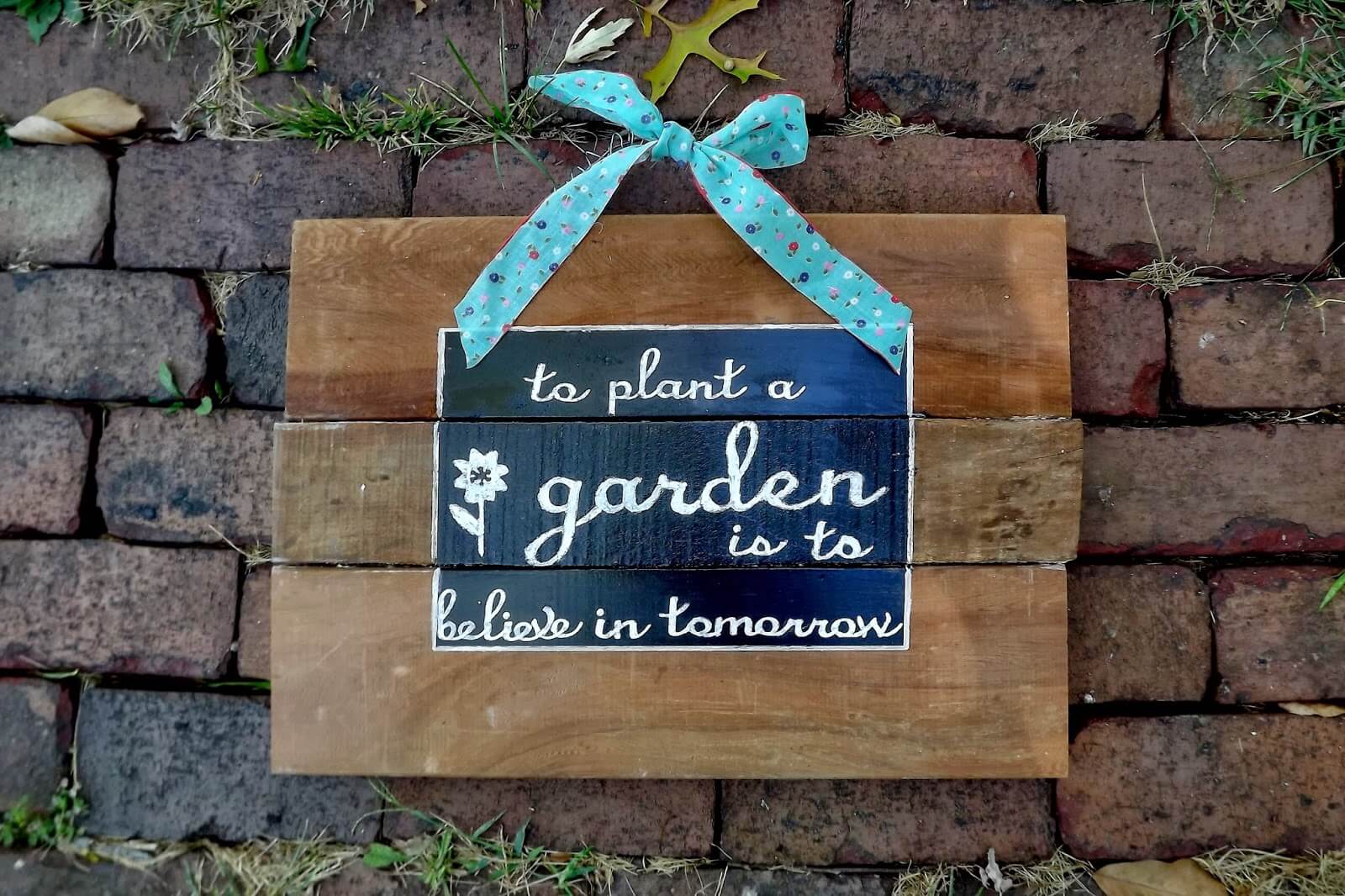 29. Potting Bench with Fun Sign and Old Rake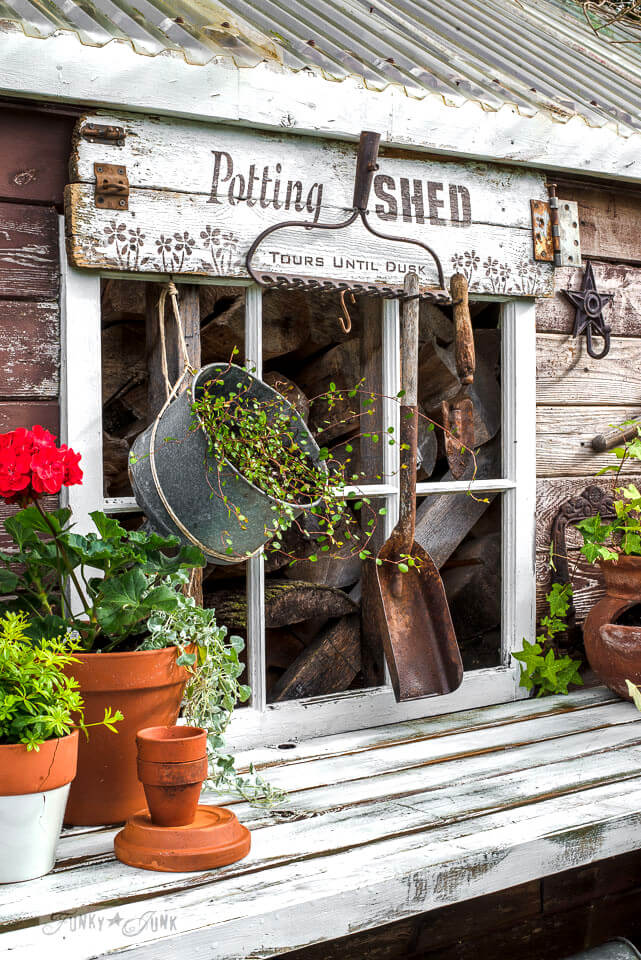 30. A Garden Sign with Personality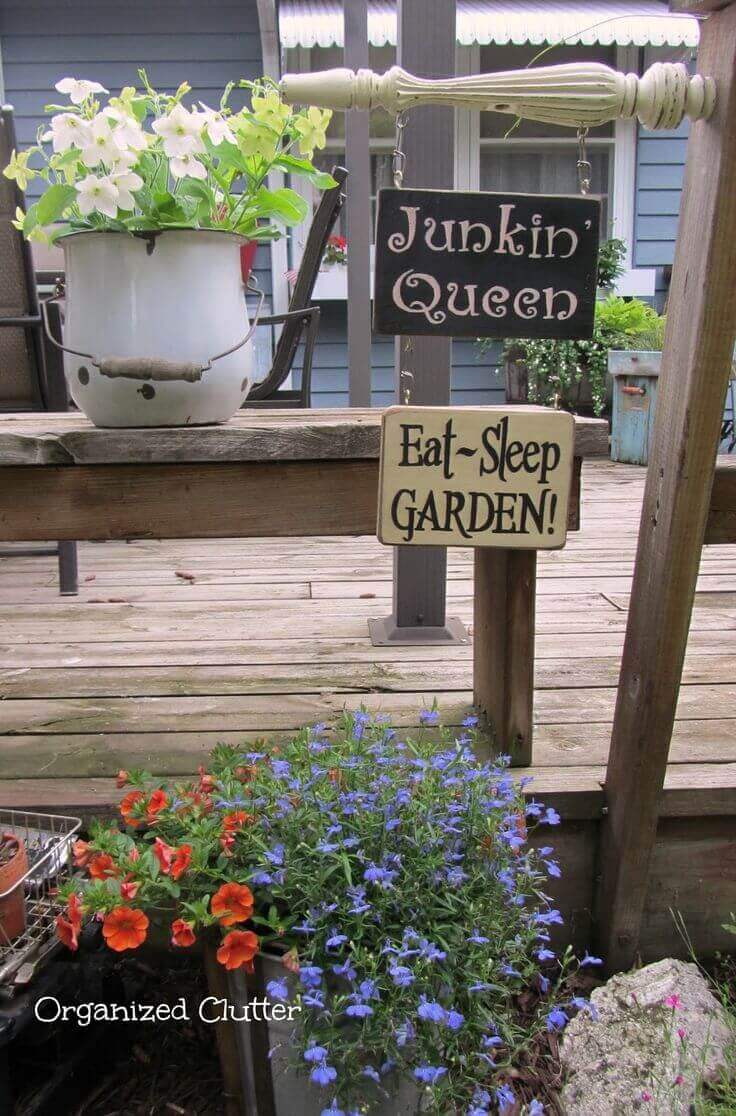 31. Washtub with Flowers for Bouquets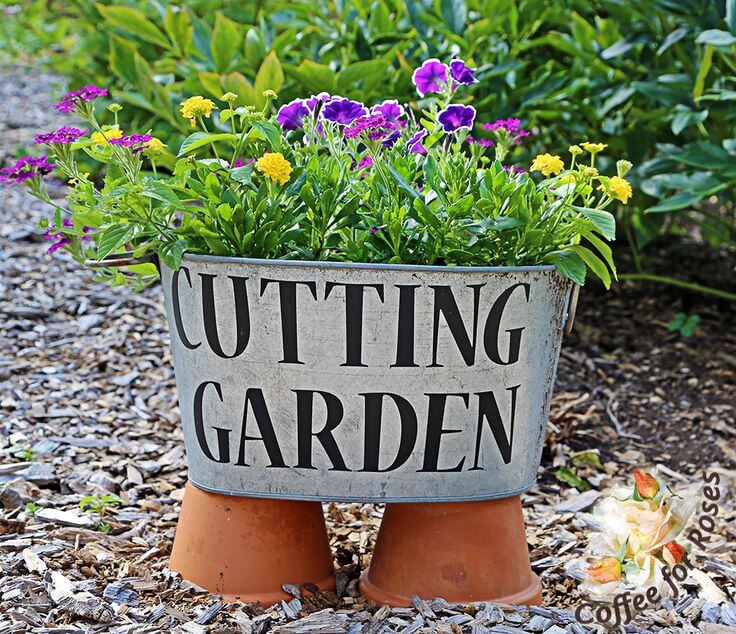 32. Wall Letters Created with Twigs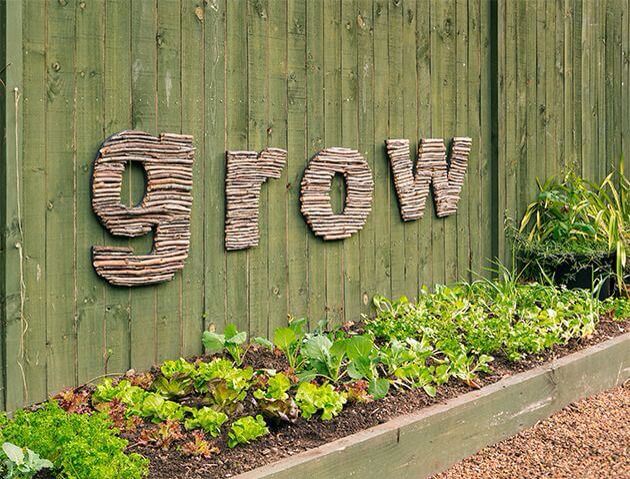 33. Scripted Sign on an Upcycled Table Leg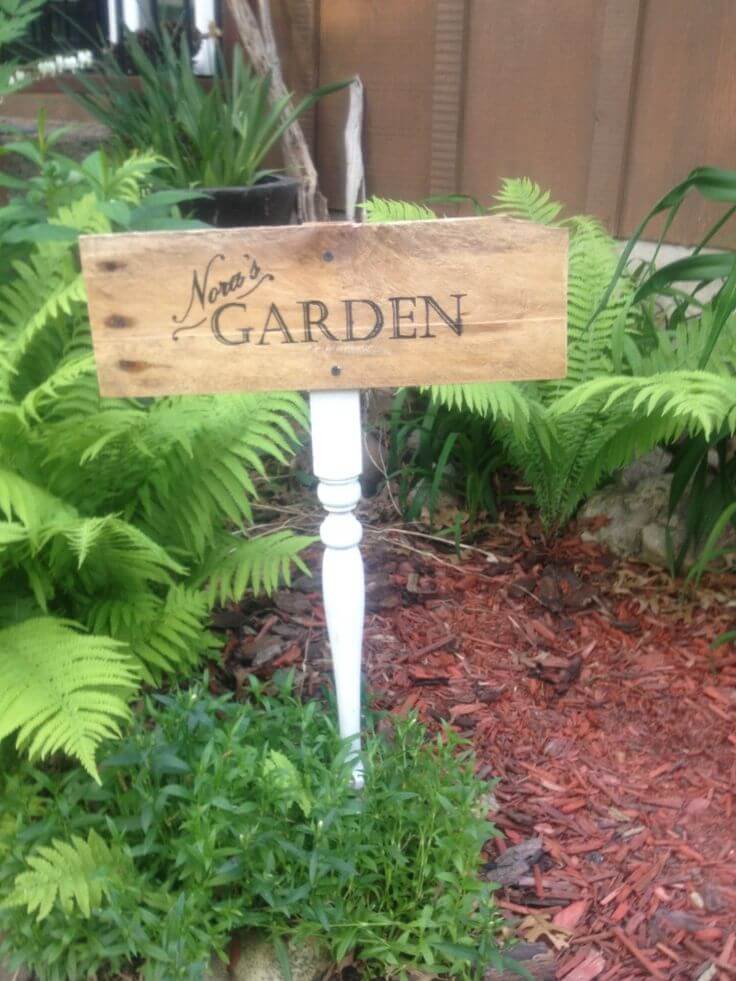 35. Sweet Message on a Hanging Sign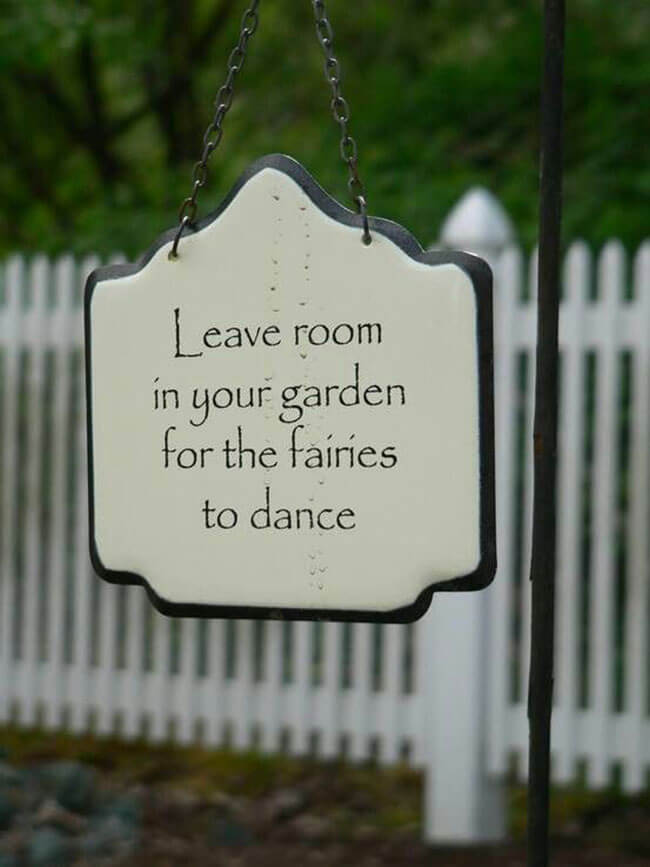 36. Plum Pretty Painted Chicken Garden Sign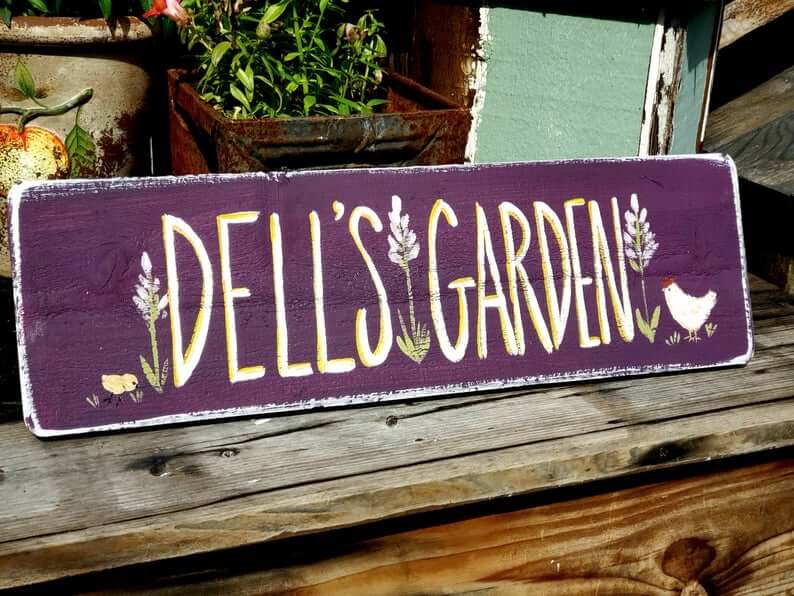 The love of gardening warms up this time of year and it's always fun to add some personal touches to your favorite outdoor space. Let everyone know who this glorious garden belongs to by labeling it with this pretty painted sign. The lovely plum-colored background shows off the chicken and flower sketches quite nicely. It looks great hanging on the fence of your personal vegetable garden in the backyard.
37. Laser Etched Wooden Garden Markers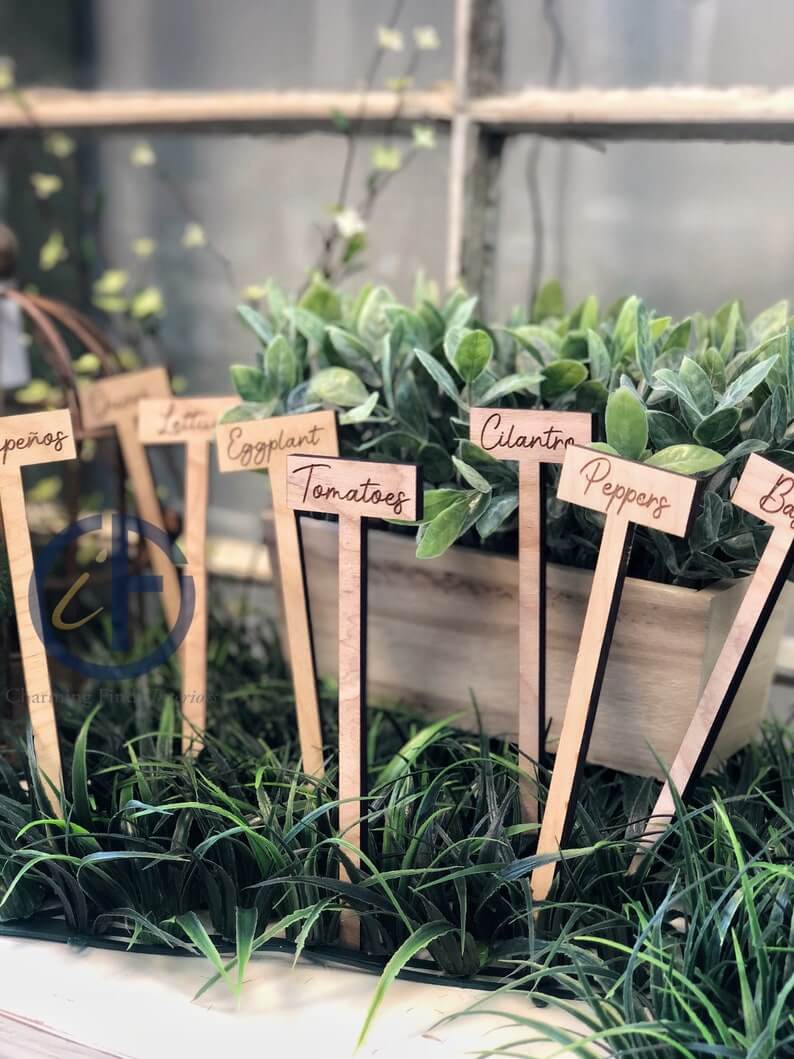 Keeping up with the weeding may be a hassle, but when your garden looks neat and tidy your plants will thank you with a rich harvest! Make it even more enjoyable with these laser-etched wooden garden markers that precisely identify each type of plant in your garden. Using these cute markers, your garden looks professional, and loved making your time spent with your hands in the dirt a little more fun!
38. Kid-Friendly Square Garden Sign-on Stick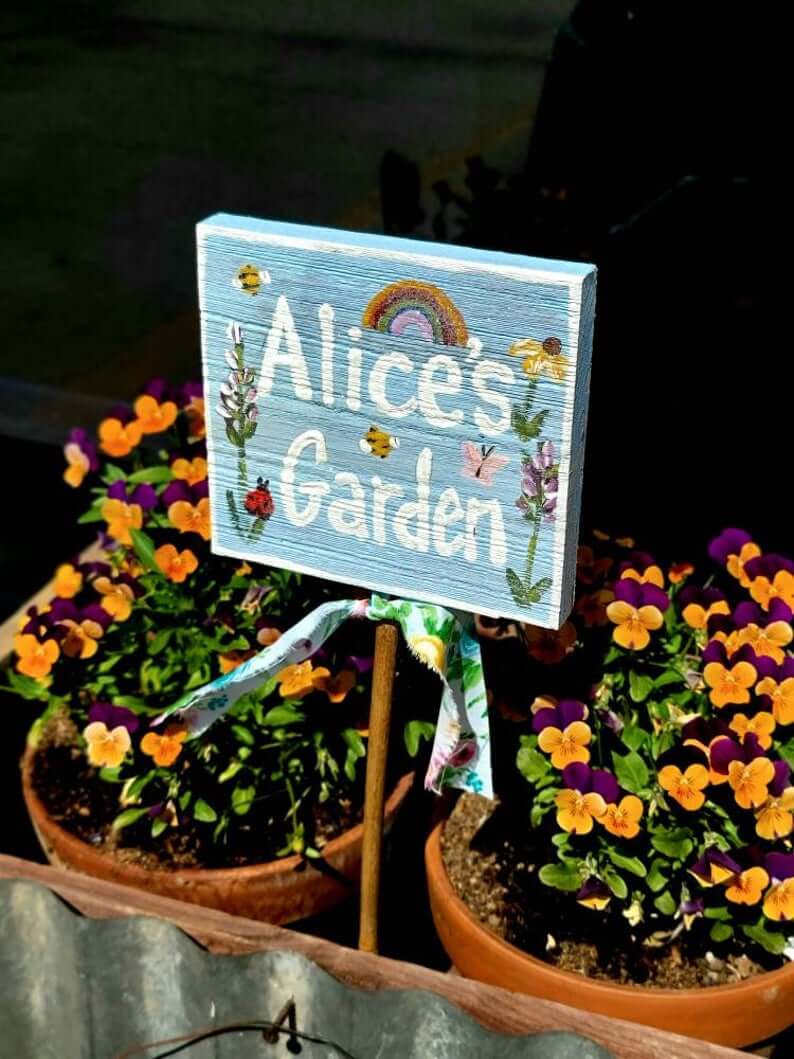 Encourage those budding gardeners with a cute and fun sign to jazz up their personal outdoor space. The small sign easily identifies the gardener by name and the cute drawings add a charming touch. No matter if your young gardener has only one potted plant or an entire raised bed to tend, you can use this square sign on a stick for some extra style.
39. Wood Round Nanna's Garden Decorative Ornament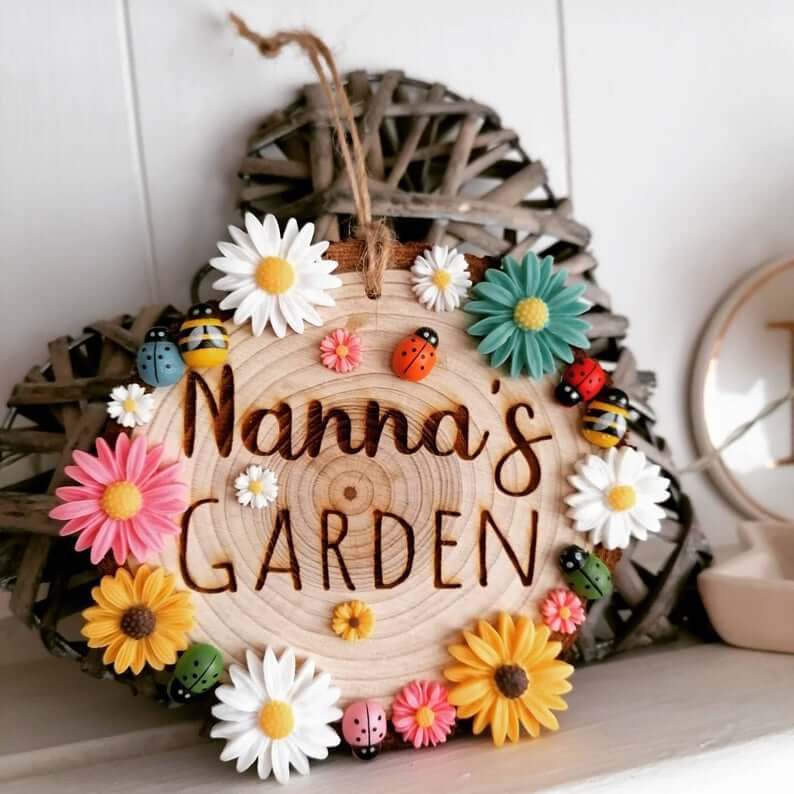 This cute wooden round has "Nanna's Garden" etched into it and is trimmed with some bright flower and insect decorations around the edges. Ornaments aren't only for Christmas, as you can see how this garden version can be hung in nearly any part of your home or outdoor space. Place it on a trellis with a climbing flower or hang it from the post of your gardening fence, either place is sure to brighten Nanna's day.
40. Laser Cut Garden Marker Stakes Set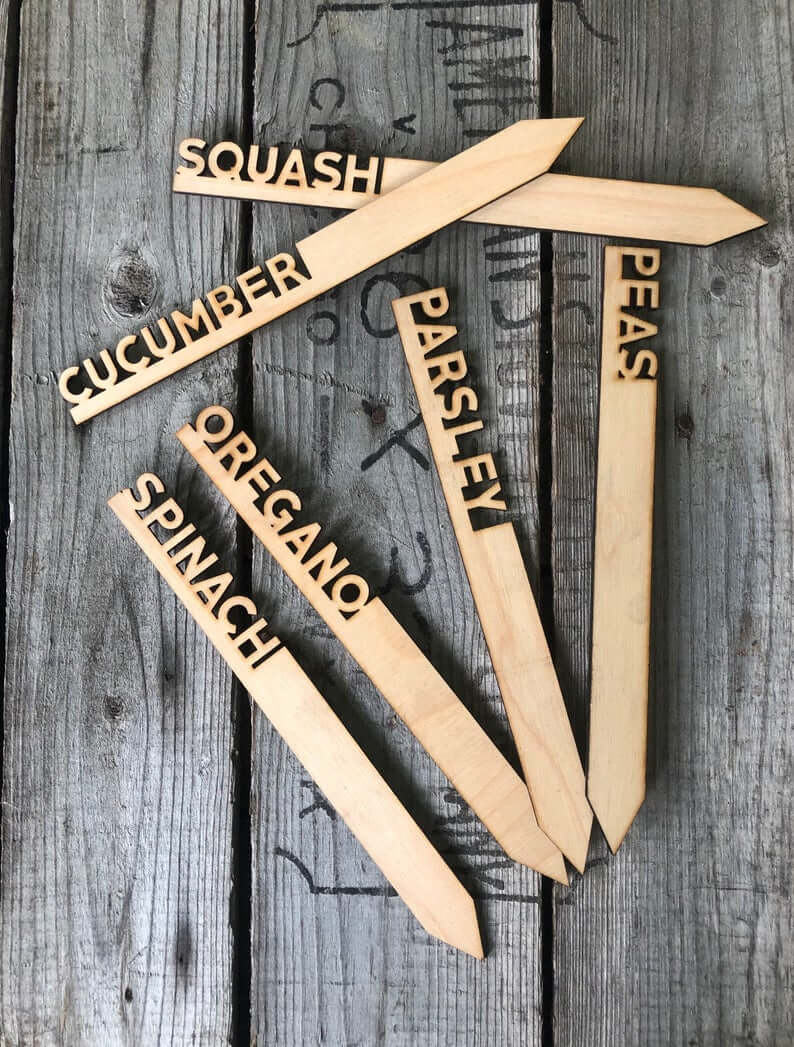 Dig your hole, plant your vegetable, and don't forget to mark it! It makes keeping track of your plants easier when everything has been properly labeled. This helps allow little hands to be more hands-on during harvest time as they can easily gather the proper vegetable you request. The look of these gorgeous laser-cut markers is a modern version of a classic garden staple.
41. Personalized Garden Sign with Hummingbird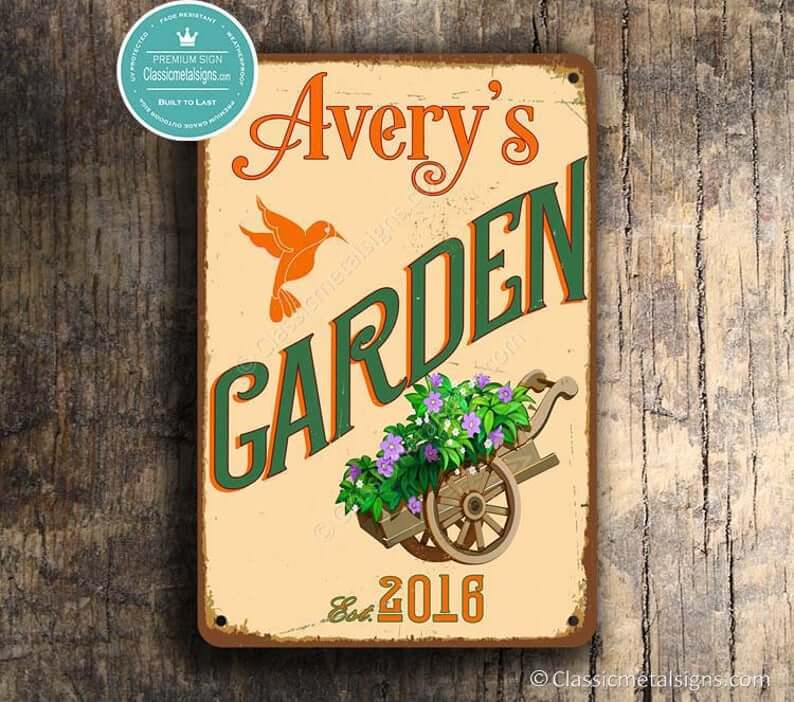 Brighten up your garden space with this vibrant hummingbird garden sign. Displaying the name and date of inception, this gardening accessory adds fun to your outdoor work and hobby space. Create a thoughtful gift bag for your friend with this along with some seed packets, gloves, and a watering can. Any garden lover will appreciate the thought behind this gesture.
42. Charming Hand-Painted Vegetable Markers with Pictures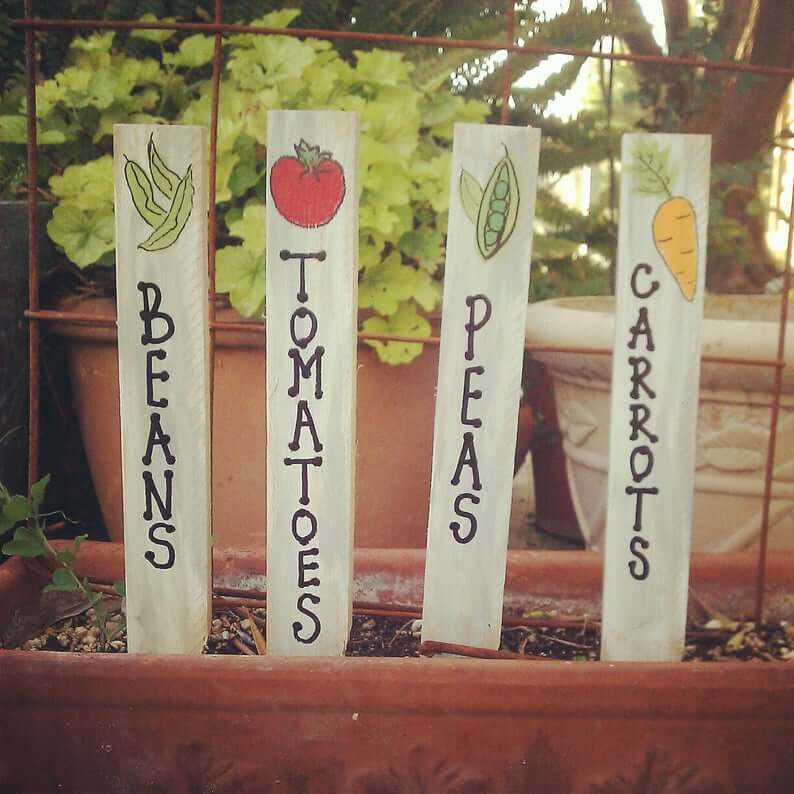 Don't just name the plant, paint it on your vegetable markers to really make them stand out! The hand-painted pictures and lettering exude a vintage vibe into your gardening space no matter if it's an urban version on a balcony, a suburban raised bed, or a rural full-throttle garden plot.
43. Metal Script Herbs Garden Decoration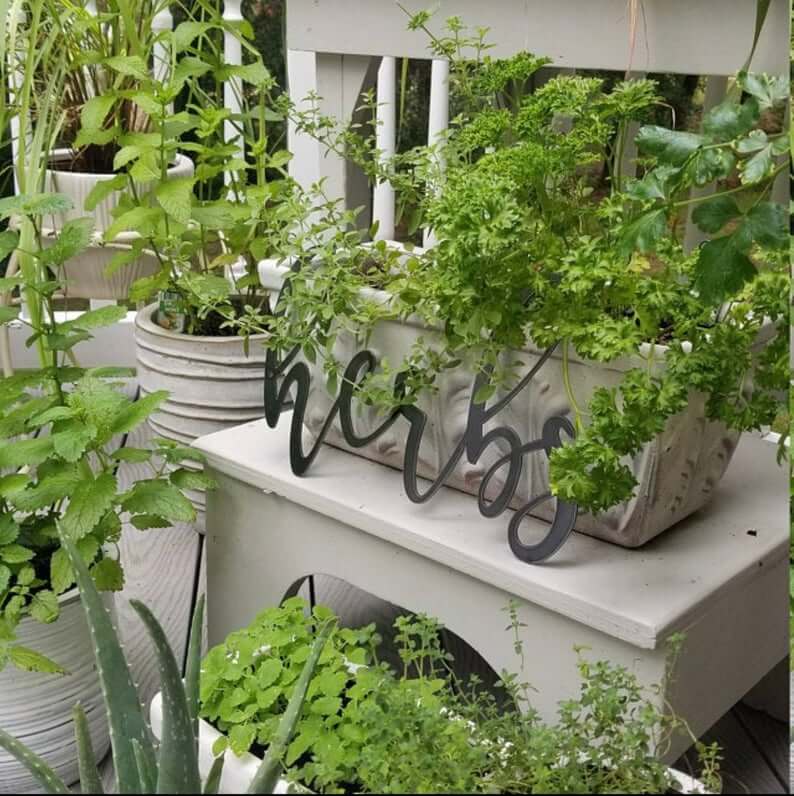 Decorate your garden space just as you do the interior of your home with a simple script of metal labeling your overflowing herb garden. Everyone enjoys the delightful taste of meals made with fresh herbs and now they can become a charming part of your own garden at home. Go big and beyond the windowsill herb garden and create this designated space in your backyard so you can harvest your favorite tastes to freshen up all of your dishes.
44. Show Your Support with Pollinator-Friendly Marker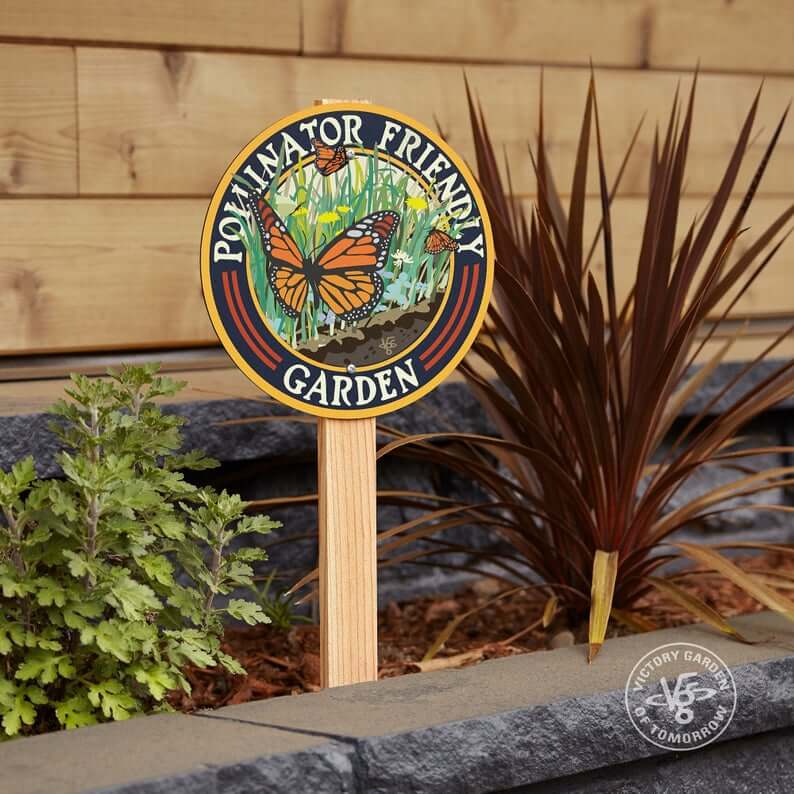 As so many pollinator's necessary sources of life have been taken away, show your support for planet Earth with this cute garden sign. Butterflies and bees alike will flock to your oasis of tranquility where they can do their part in the circle of life that we all appreciate. Add a beehive or two in your backyard to further help the mission and keep pollinators alive.
45. Grow Flowers Not Weeds Garden Sign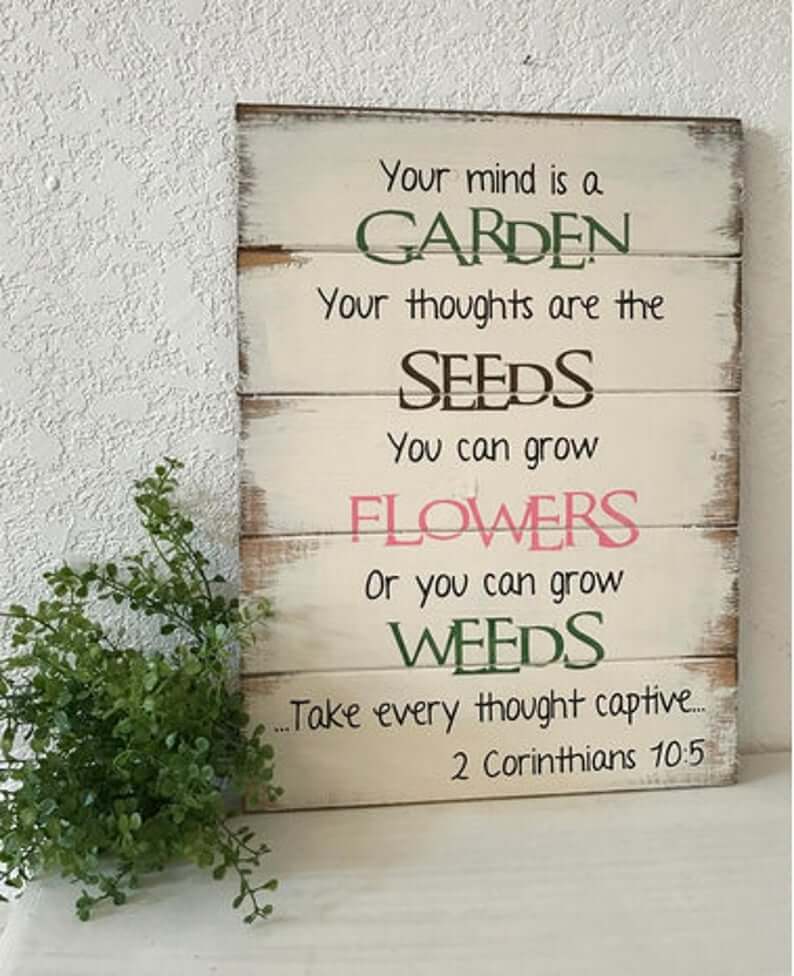 Just as it's important to keep the weeds out of your garden so your plants can grow, it's vitally critical to do the same tending to your own inner voice. You know the one. The one that keeps you up at night and helps you resist evil. This anecdote is echoed for garden use in this sign and makes a great gift for a Sunday School teacher or faithful friend.
46. Chalkboard Style Grow Flowers Garden Sign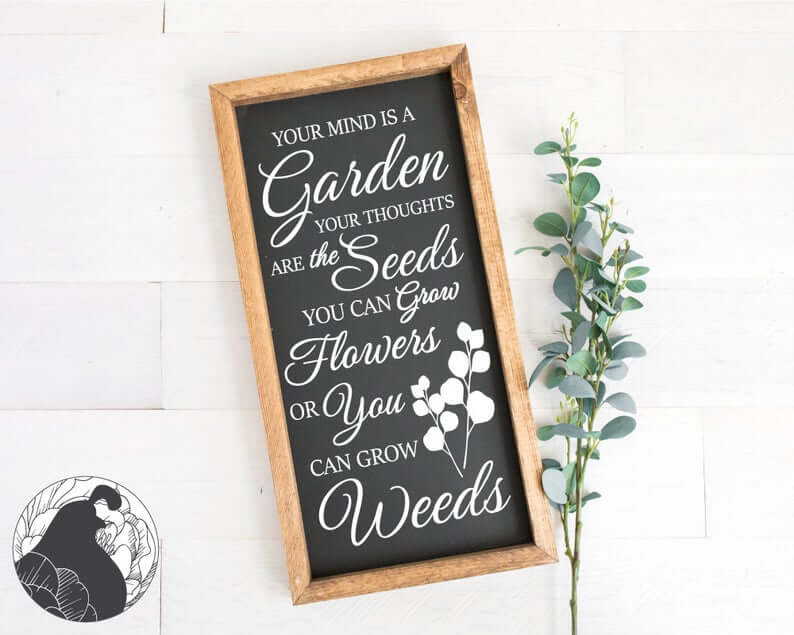 Trimmed in a nice wooden border, this black chalkboard-style sign is a modern accent for your outdoor gardening center. The white lettering on the black background infuses the current clean lines in terms of style. Hang this near your soil, seed, and storage center where you tend to your sun-loving friends. And remember to grow flowers, not weeds in the process.
47. Audrey Hepburn Gardening Inspiration Vintage Sign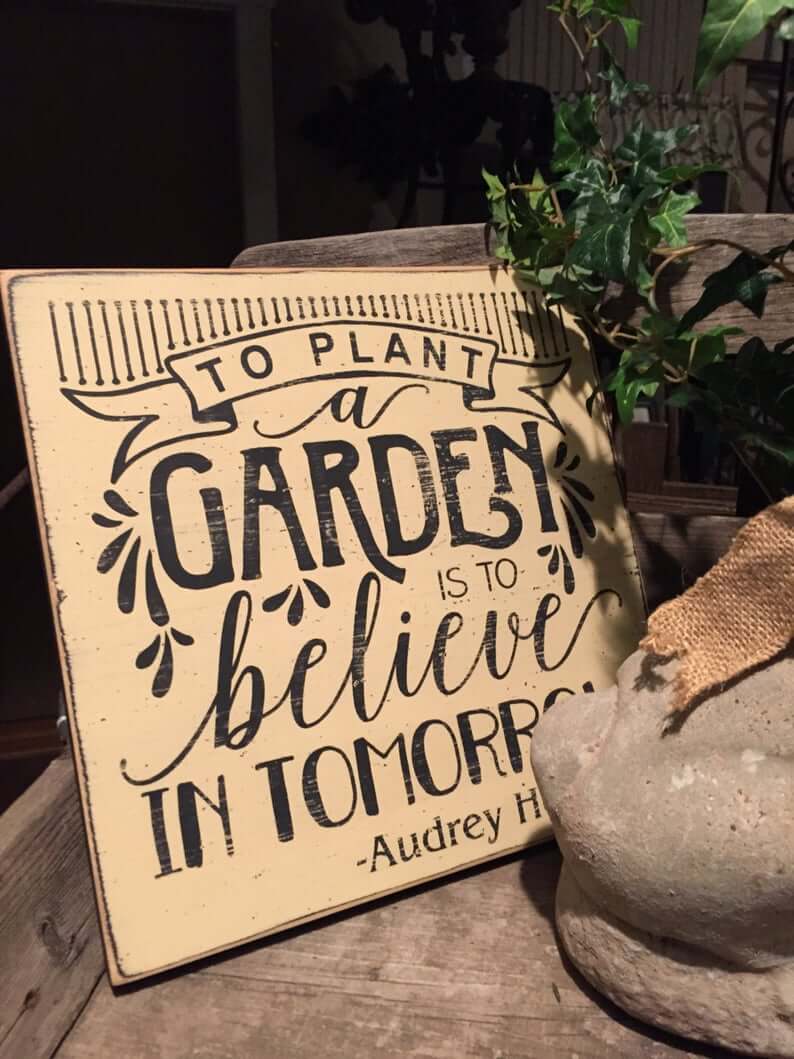 Allow a part of your personality to shine in your outdoor space with this Audrey Hepburn gardening sign. Created with a vintage appeal, this sign subtly samples an old Hollywood time where life was a little slower-paced. The decorative design and finish of the sign continue your love of nostalgia out your back door and into your charming garden space.
48. Matte Black Metal Script Grown Wall Art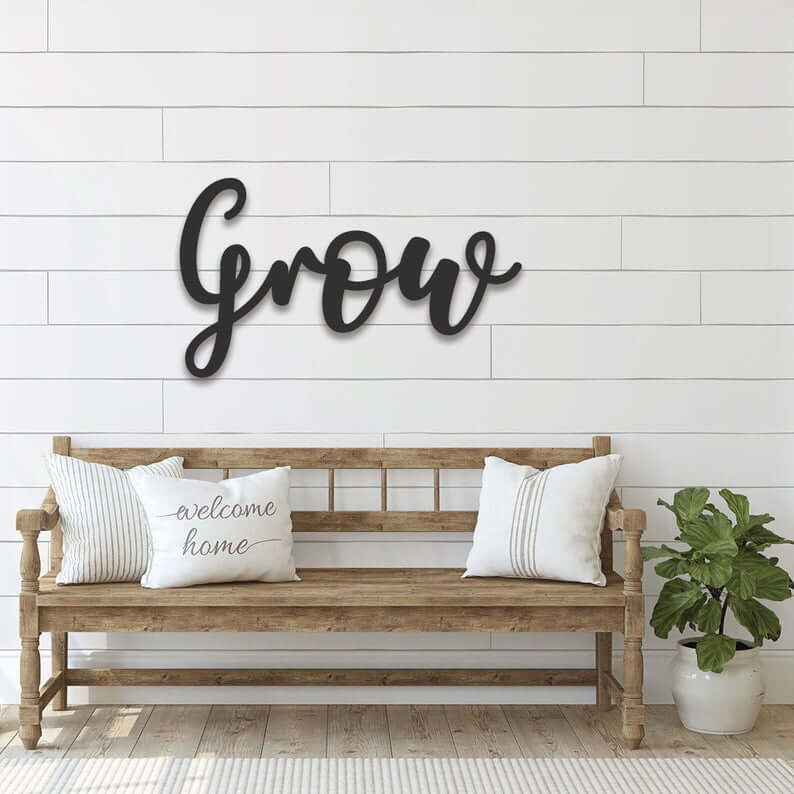 Every green-thumbed goddess understands and appreciates the blood, sweat, and tears that go into a healthy plant. Embrace this with a simple word hanging on blank wall space to focus your mind on one of your most important hobbies. Grow can mean so much to so many from teachers that grow young minds to hobbyists who cultivate plants. A single scripted word adds a dramatic design to any interior space.
49. Engraved Bee Happy Metal Spoon Garden Sign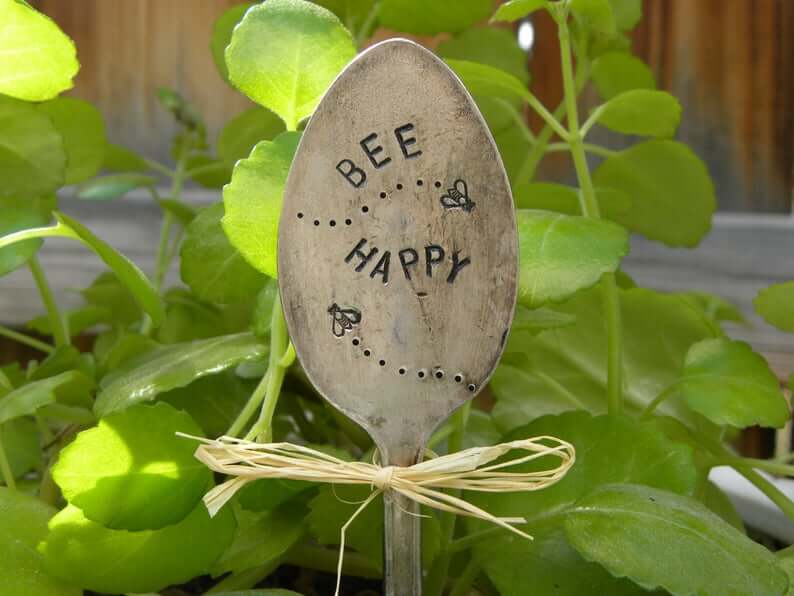 Missing some silverware has now become a reason to create some cute garden decorations. Take an old spoon and engrave some fun phrases and insect friends for a cute and charming garden sign. Small enough to fit in a single pot, this spoon sign is a fun way to dress up a fairy garden too.
50. Life is Better in the Garden Sign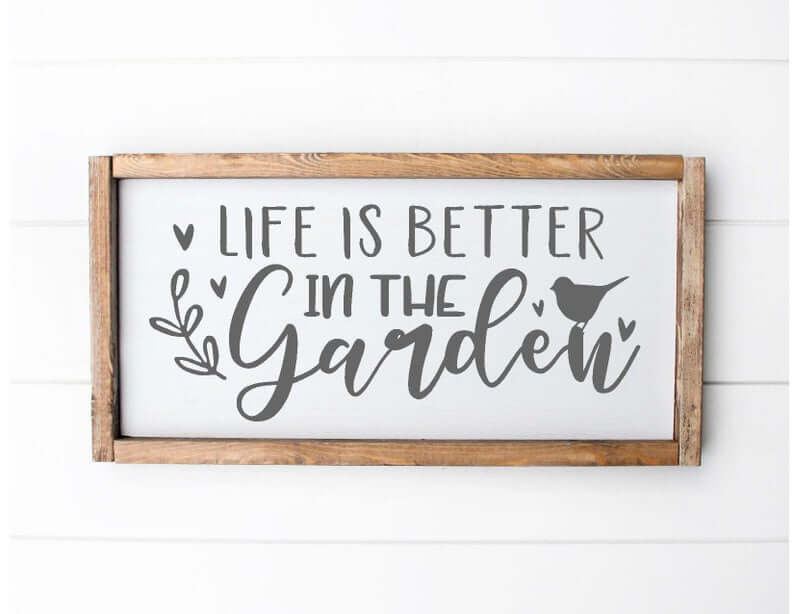 Designed in a traditional modern farmhouse appeal, this garden sign has neutral colors with a happy little bird perched on the last word. Script your sentiment of "life is better in the garden" so everyone who enters will see your personality painted on your back patio scene.
51. Coastal Critters Sea Suite Garden Sign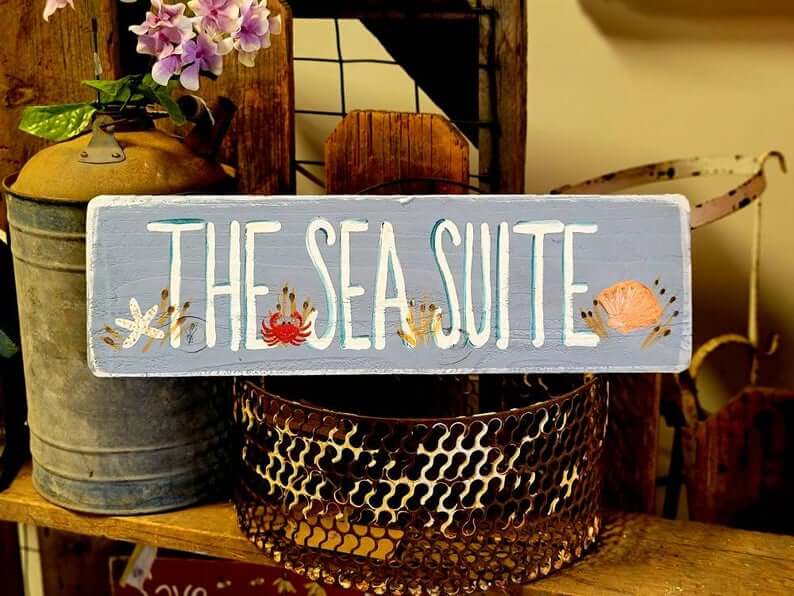 Even those sea-loving beach bums can enjoy this cute garden sign. Featuring several crustaceans from the coastline, this cute sign adds some character and charm to your backyard whether you live on the beach or out in the boonies. The hand-painted love cozies up to your quaint cottage as your love of the sea is brought to life in this dainty sign.
52. Plain and Rustic Nana's Garden Sign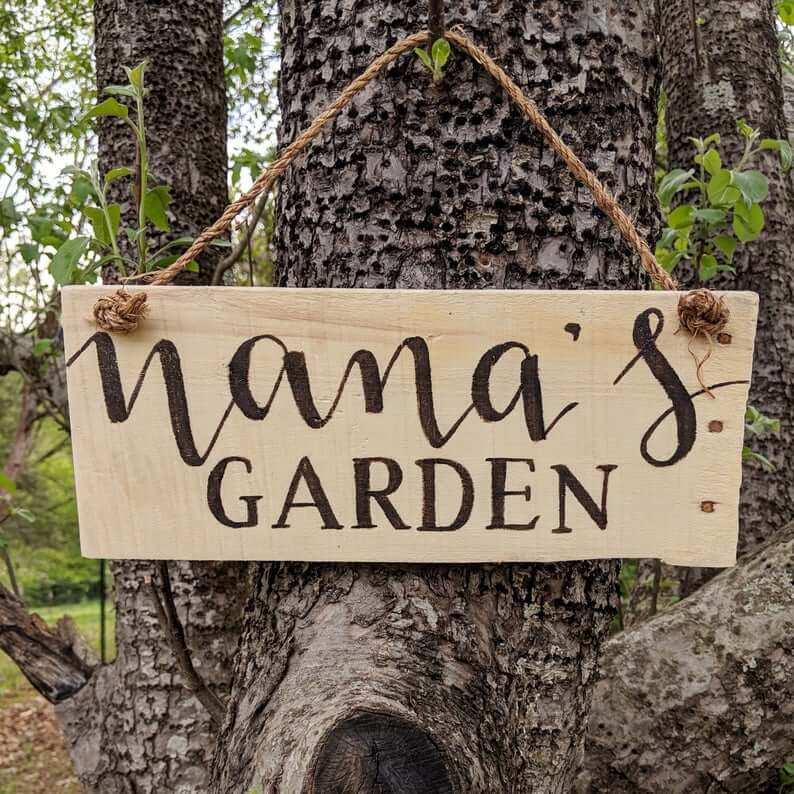 Give Nana the space she deserves to tend her garden with this charming rustic garden sign. Hang it from the tree in her backyard or on the post of her garden's fence to show the world where she loves to dig in the dirt. She'll pass down her love of gardening for those to enjoy for themselves. This would be an easy DIY project for younger hands to create and give her on Mother's Day.
53. Hanging Wooden Family Sign Yard Decor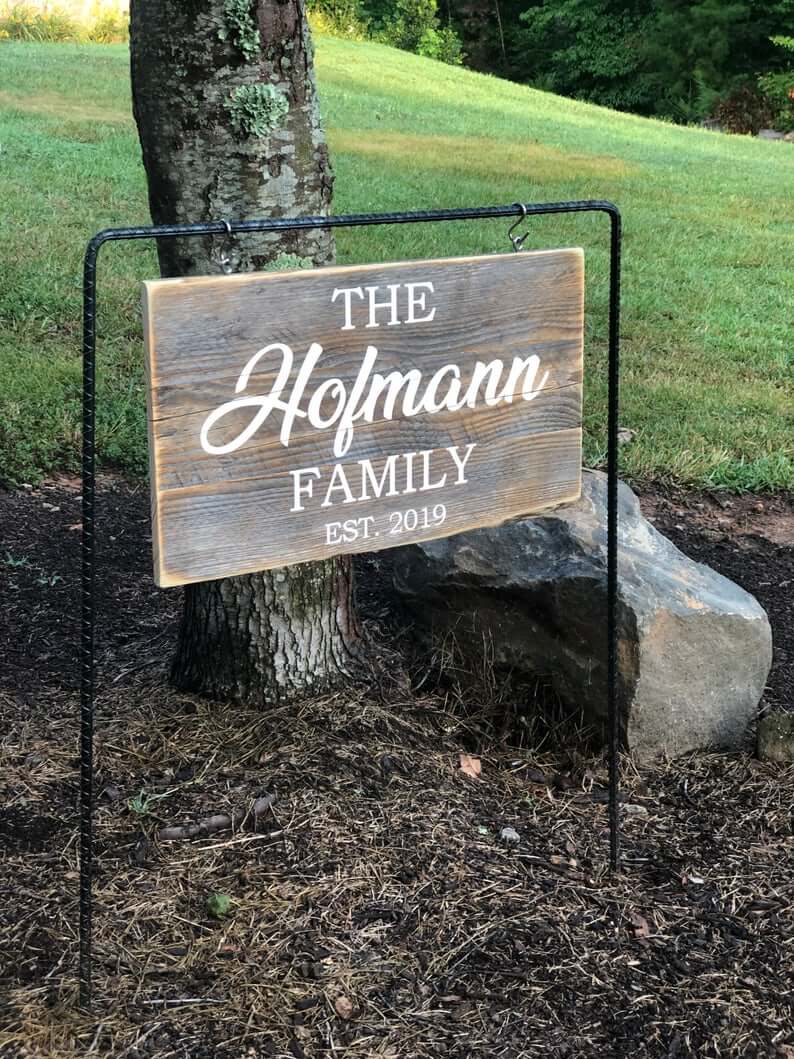 Add some yard decor to your home with this wooden family sign that hangs from a metal sign stake. The two hooks allow the sign to be suspended from the top of the metal bar to add to its character and charm. Your family's surname and date of the establishment are proudly boasted front and center. Wow, the newlyweds with this amazing and unique wedding gift as they tie the knot.
54. Metal Gardener's Potting Shed Sign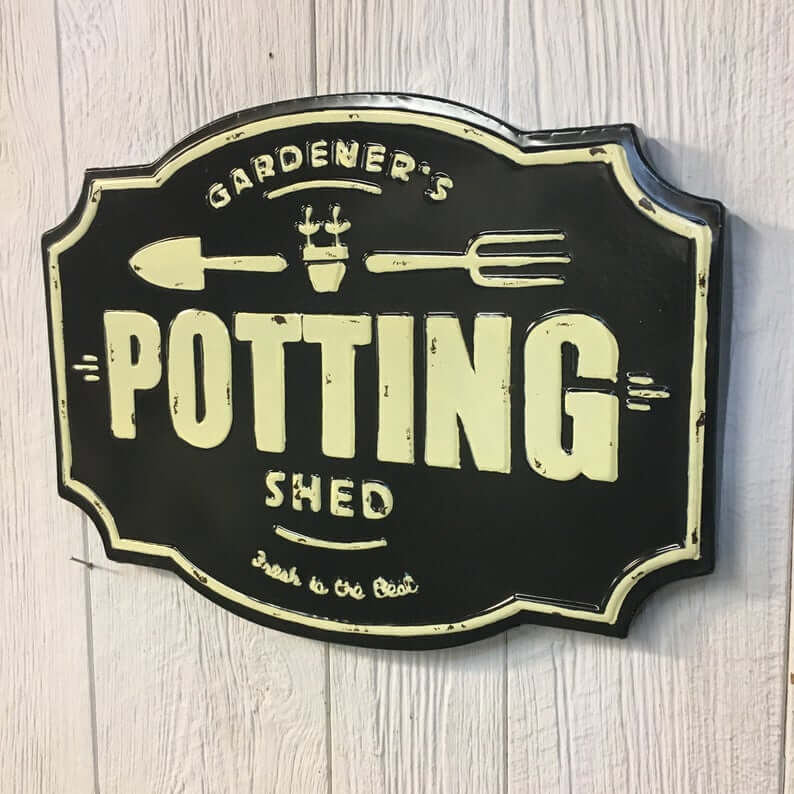 Fill your favorite outdoor space with some of your personality by decorating it as you would the interior of your home. This black and white metal sign features a distressed finish giving it a rich patina that feels weathered and loved at the same time. Hang it on the door to your shed or place it on the side or wherever it will easily be seen. It's a nice touch to a busy summer space where everyone tends to congregate on sunny days.
55. Personalized Garden Marker Metal Sign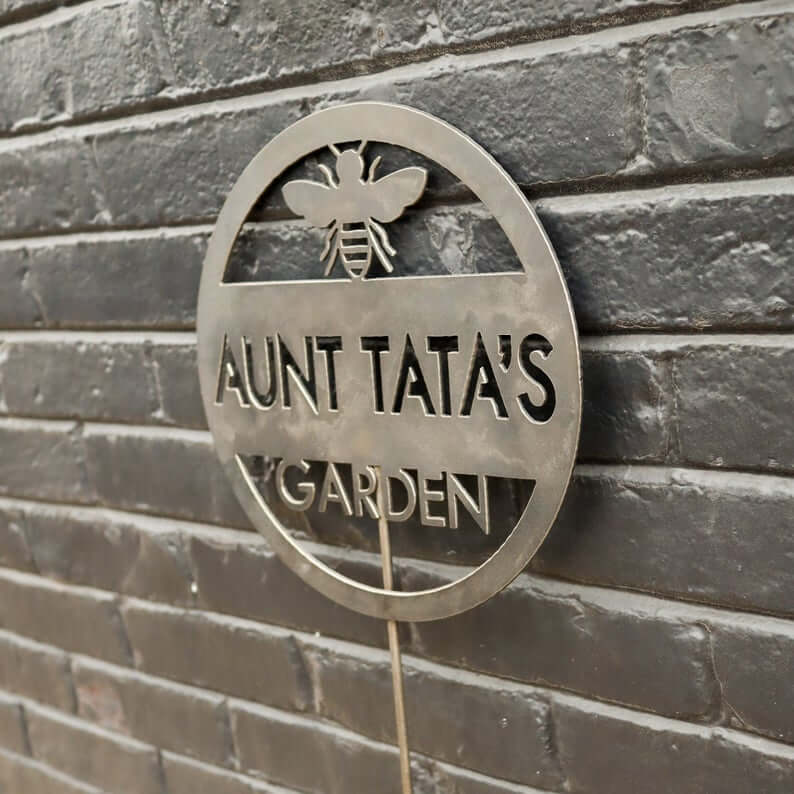 Give a gift to your favorite gardener that speaks to what's near and dear to her heart. This cute metal garden marker has a fun bee etched in it that gives a buzz to your outdoor space. Place it in a flower pot filled with bold yellow flowers to hone in on the striped insect of the moment. It's a versatile sign that works in a large plot, raised bed, or small potted plant.
56. Beautiful Moss Locket Memory Box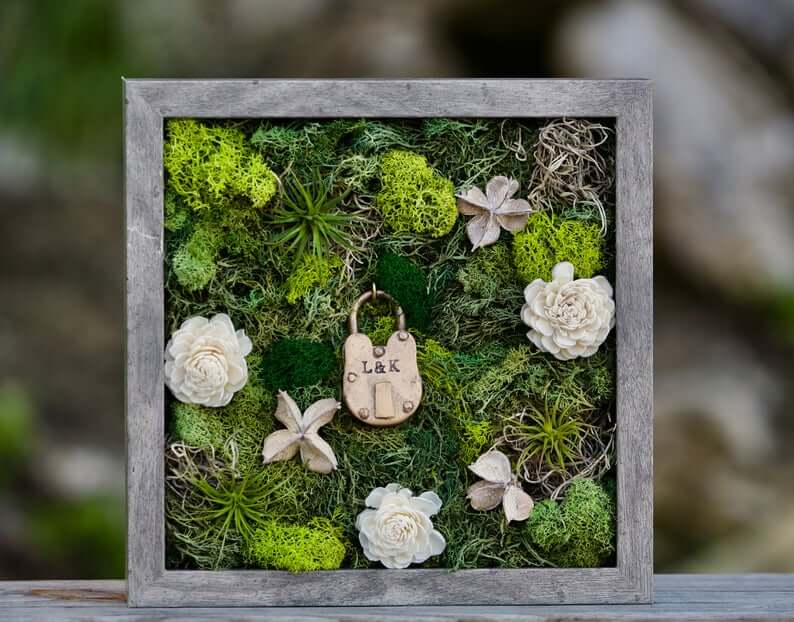 Bring in a bit of the forest as you create a unique spin on the shadow memory box. Without the glass barrier, this memory box comes alive as you can touch every part of it. From delicate mosses to tender petals, this box is adorable as it has a vintage engraved locket in the middle adding loads of charm and character. What a great way to make a personalized gift to an adorable couple who shares the love of the lush and green blanket of the forest.
57. Metal Grandma's Garden Flower Sign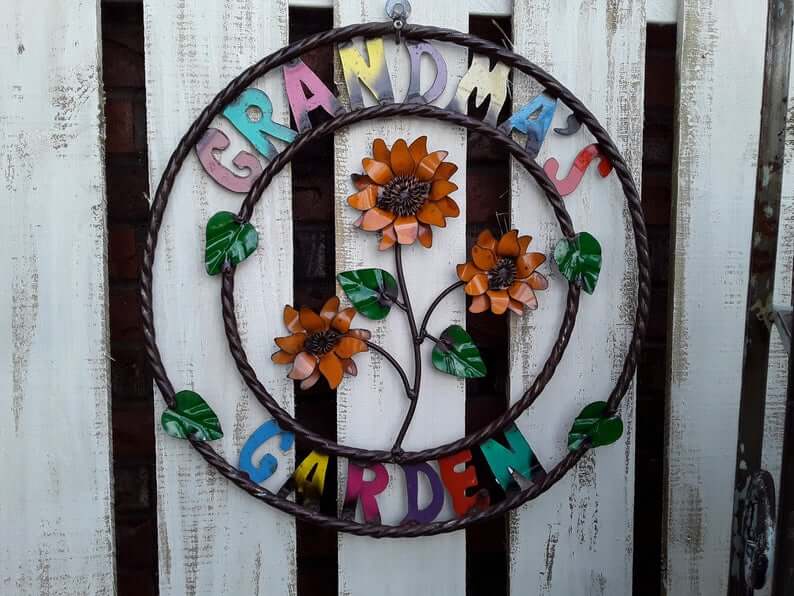 Give Grandma a sign that's right up her alley with this metal flowered sign. Crafted in a wreath shape, this garden sign would be perfect on her back porch door or hanging on her garden shed. She'll take delight as she's pulling weeds and digging holes when she looks up to this friendly reminder of her grandkids thinking of her. Surprise her with this as a "just because" gift for all she does for the family.
58. Engraved Used Utensil Garden Markers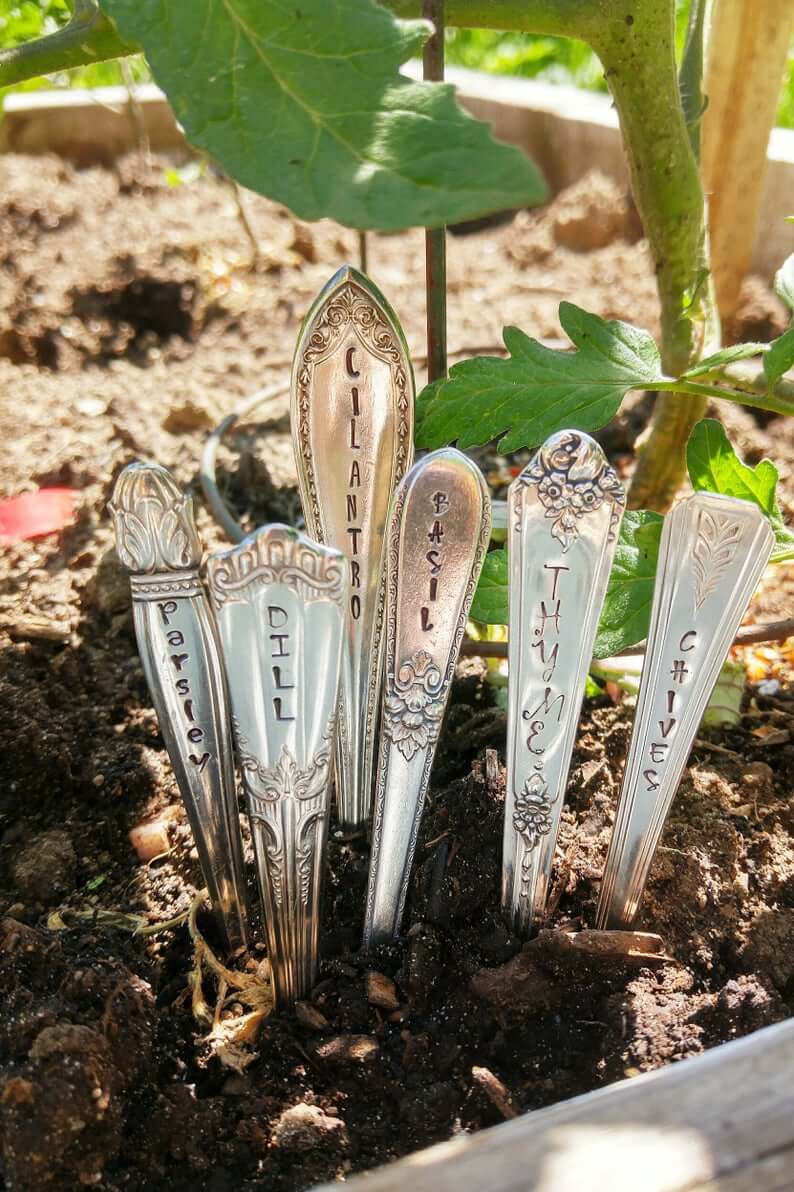 Label all of the herbs and plants in your garden with these repurposed utensil markers. Engraved to show the name of each species, you'll have a breeze finding the one you wish to mix into tonight's dinner. Organizing the garden never looked so appetizing as it will with these eclectic and reimagined utensils that have been given a second chance at life.
59. Peeking Mickey Mouse Garden Sign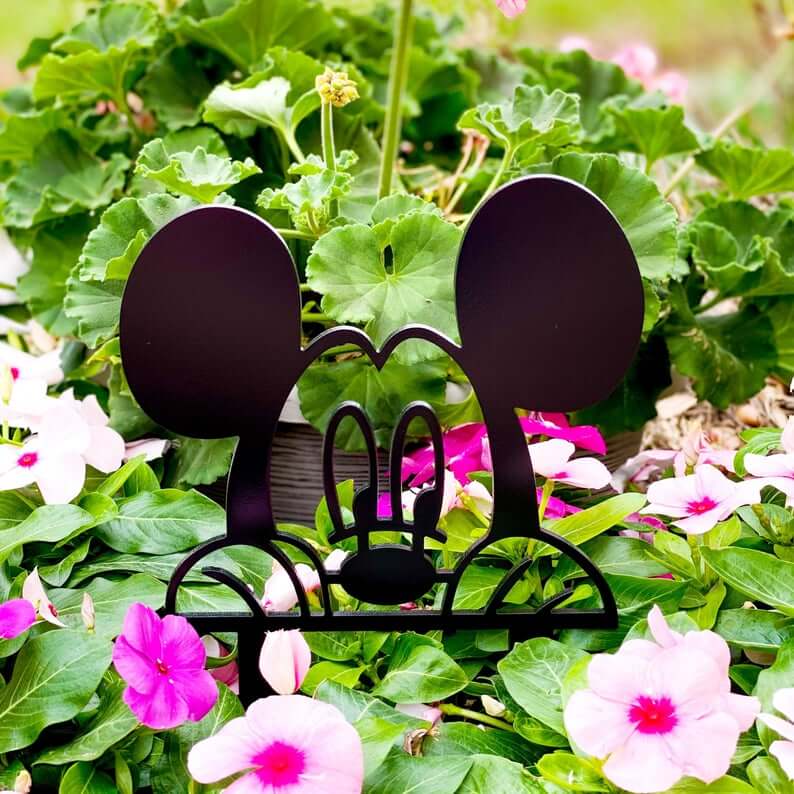 Calling all Disney fans! Now you can bring the world's most beloved mouse into your garden scene with this adorable metal garden sign. From among your growing greens, you'll detect the iconic ears as the mouse himself seemingly peeks from within. Kids and adults alike will enjoy finding this friendly world-famous mascot in the backyard garden.
60. Weathered and Worn Welcome Windmill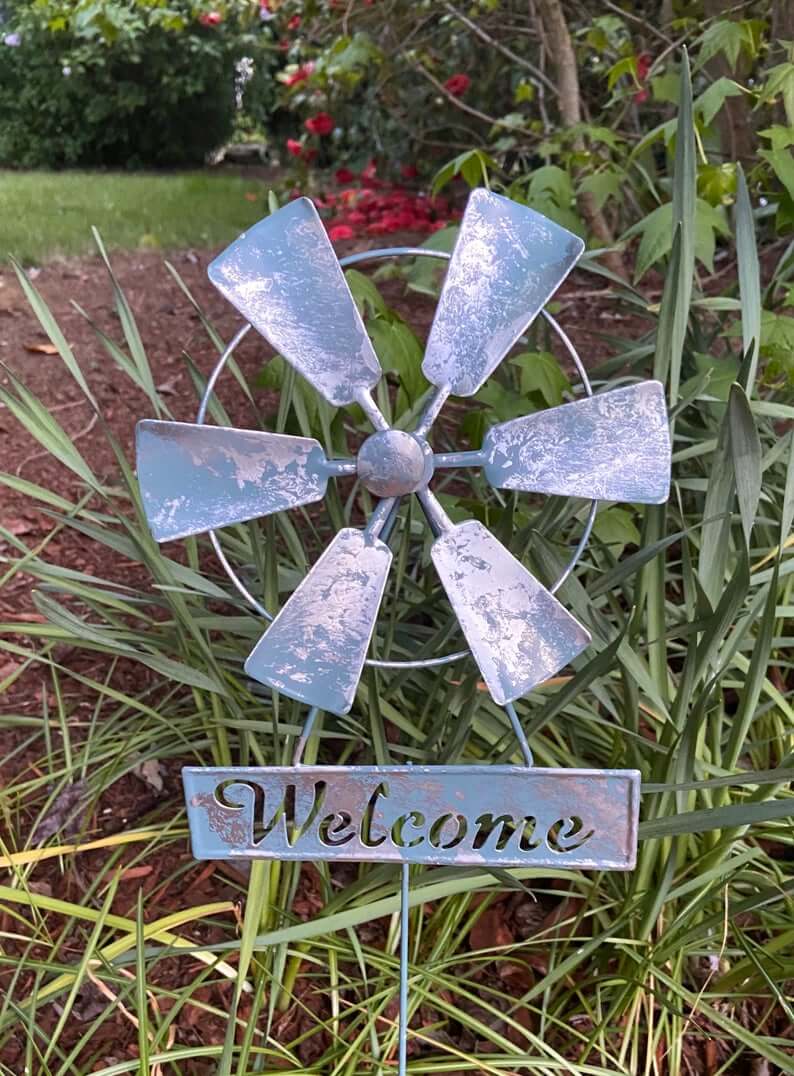 Add some farm-fresh goodness to your garden with this welcome windmill sign. The interesting weathered and worn finish gives a nice patina for this sign that will weather the outdoor elements all summer long. Your modern farmhouse will gain some curb appeal when you stick this cute sign near your driveway or sidewalk this season.
61. Fluttering Metal Butterfly Garden Sign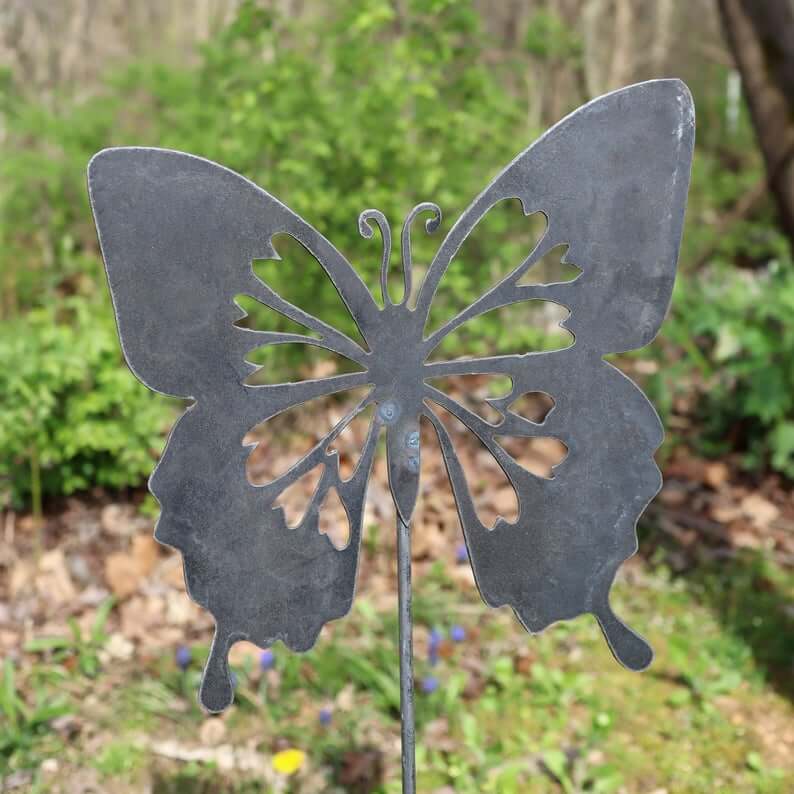 Stake this beauty in your backyard to celebrate summer's winged mascot. Your growing butterfly garden will be complete with the addition of this metal sign. Surrounded by bright reds and purples, the butterflies will flock to your special space and encompass this metal sign. It would look nice along your flowerbed area or within the pot of your favorite annual flower friends.
62. Vintage Country Hello Sunshine Sunflower Sign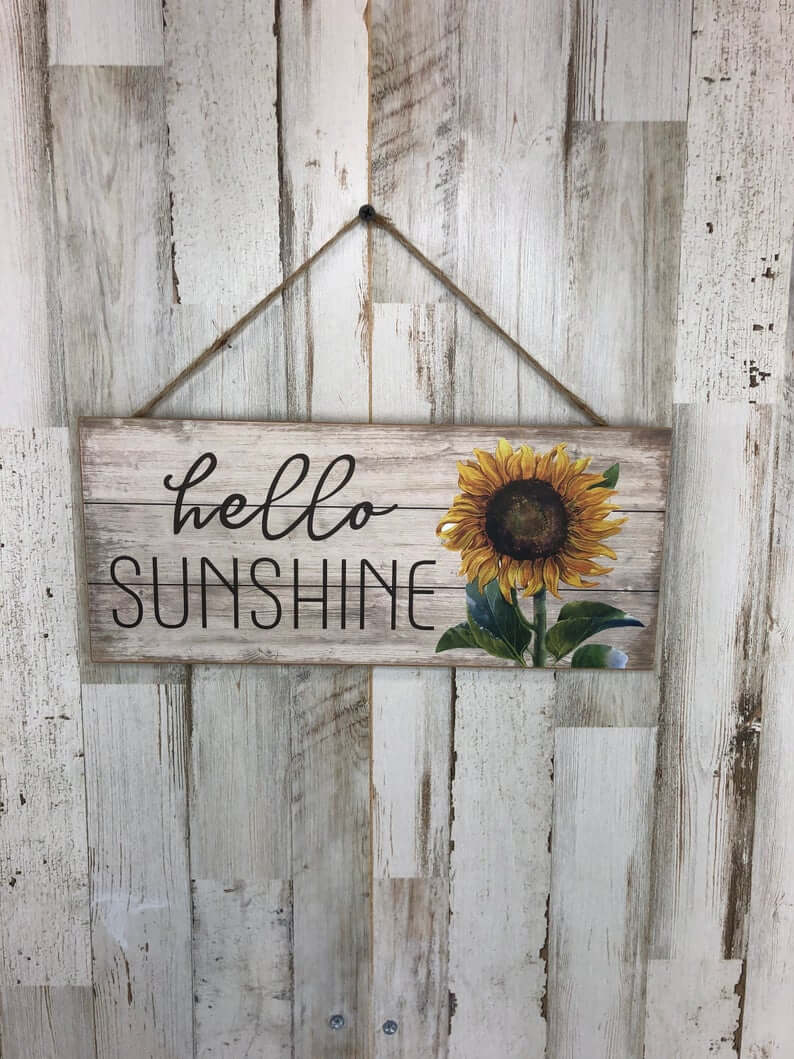 Plain and simple is how you can create this crafty sunflower sign. It's the perfect size and shape to fit in your garden or on your back porch. With a painted sunflower on the right, the scripted "hello sunshine" blends well beside it. Add this to an existing summertime wreath to give it a fresh look.
Our Favorite Outdoor Decorations to buy on Amazon