For a truly refreshing summer experience, or for any time of year if you're lucky enough to live in a temperate area, try these outdoor living space ideas. These concepts can bring the comfort and gracious style of your home outdoors. Your home will become everyone's favorite destination for a warm summer evening!
What is an outdoor living space?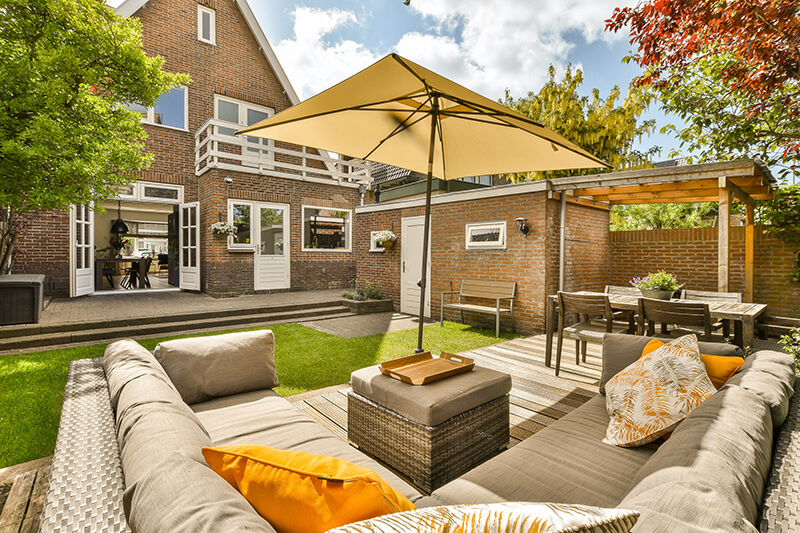 Image credit: © Casa imágenes
An outdoor living space is a delightful blend of comfort and nature, where the boundaries between indoors and outdoors blur. It's like an outdoor living room, often equipped with cozy furniture and lighting, and elements of nature such as plants or water features.
Picture plush sofas, a fire pit for chilly evenings, and a dining area for alfresco meals, all nestled in your yard or garden. It's a personal oasis, where the chirping of birds and the rustle of leaves complement conversations and laughter!
This space isn't just about aesthetics; it's designed for functionality and relaxation. Whether it's a Sunday brunch under the sun, a quiet evening with a book, or a lively barbecue with friends, an outdoor living space adapts to your needs.
From balconies to sprawling backyards, these spaces can vary in size and style, but the essence remains the same.
How do you build an outdoor living space on a budget?
With these outdoor living room ideas, you can craft a delightful outdoor living area that's both budget-friendly and full of character. Remember, a little creativity goes a long way!
DIY Pallet Furniture: Utilize wooden pallets to build custom seating, tables, or even a swing. Pallets are often inexpensive or free from local businesses. With some sanding, painting, and cozy cushions, you can create a unique and comfy space.
String Lights and Lanterns: Add warmth and ambiance with string lights and lanterns. They're affordable and can dramatically change the atmosphere of your outdoor space, especially during evenings.
Planters and Gardens: Introduce greenery with DIY planters made from recycled materials like old tires, wood scraps, or even tin cans. Planting herbs, flowers, or small shrubs adds life and color without costing a lot.
Repurpose and Upcycle: Hunt for second-hand furniture or decor items at thrift stores, yard sales, or online marketplaces. With a bit of creativity, you can repurpose these finds into unique outdoor elements.
Homemade Fire Pit: Build a simple fire pit using bricks or stones. It's a perfect addition for chilly nights and doubles as a focal point for gatherings. Remember to check local regulations before you start building.
33 Relaxing Outdoor Living Space Ideas to Create the Perfect Getaway Spot
1. Serene Seating Area with Curtains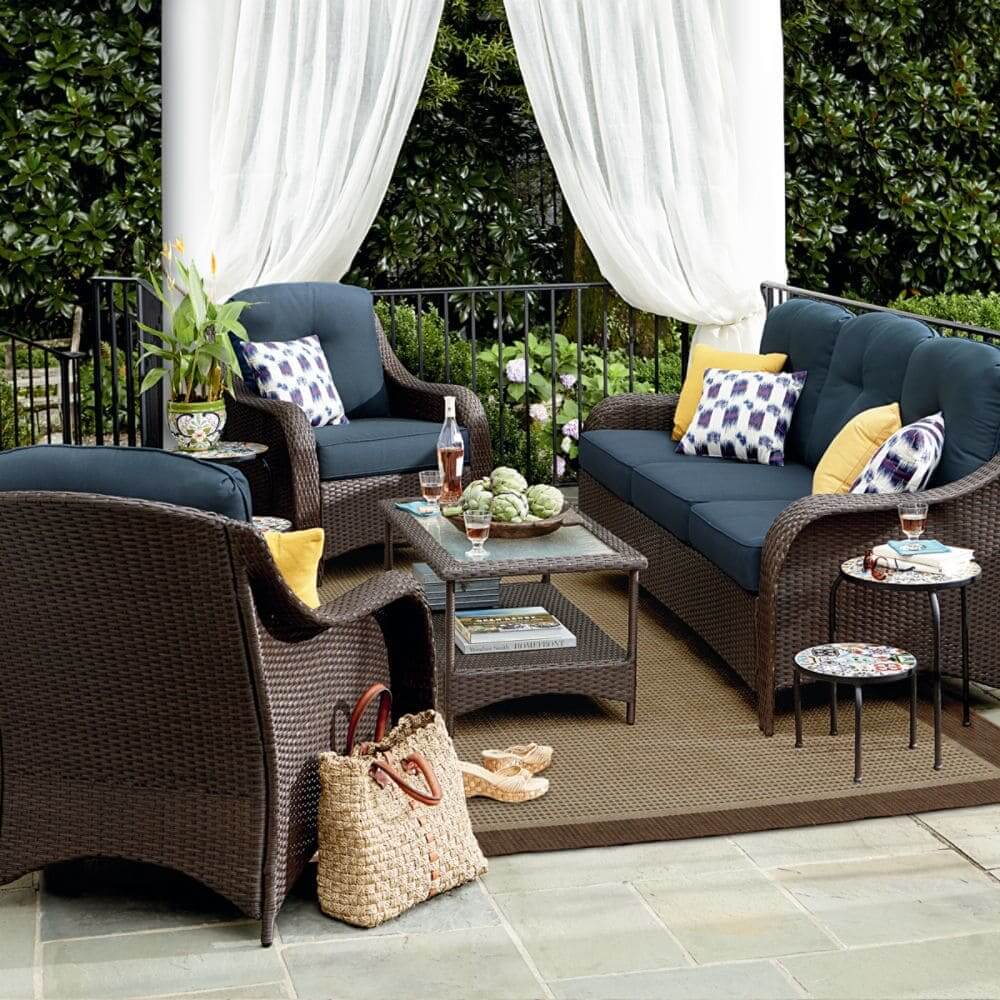 2. Lovely Arbor over Wrought Iron Furniture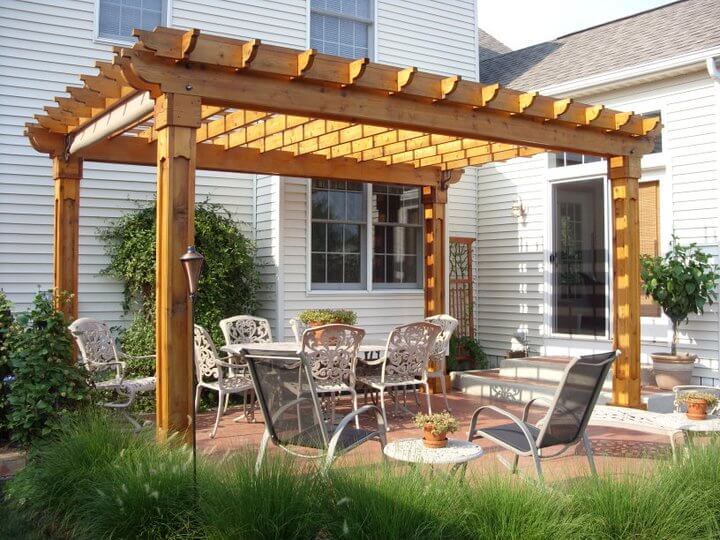 3. Comfy Porch Seating with Hanging Lights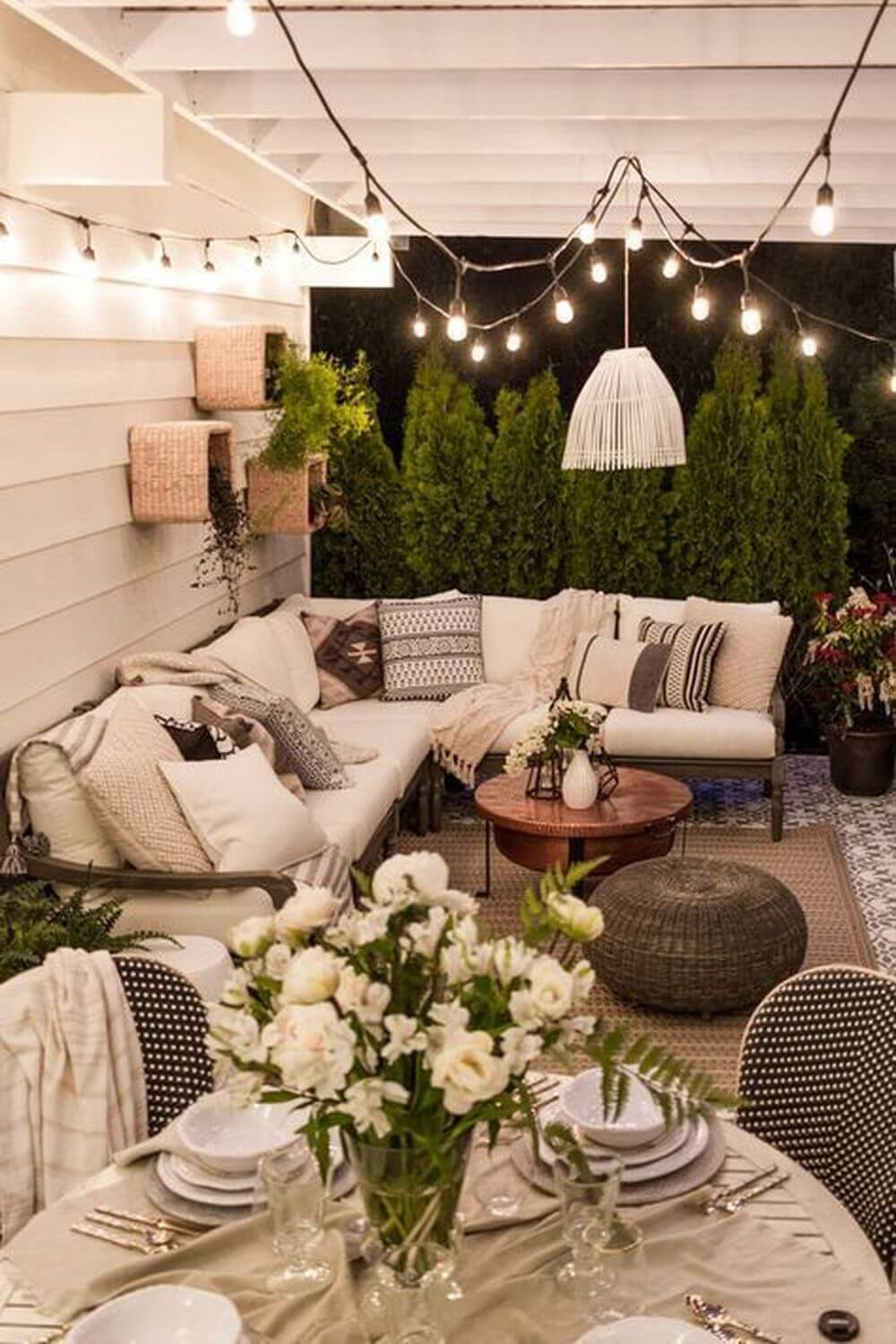 4. Rustic Table and Chairs with an Ocean View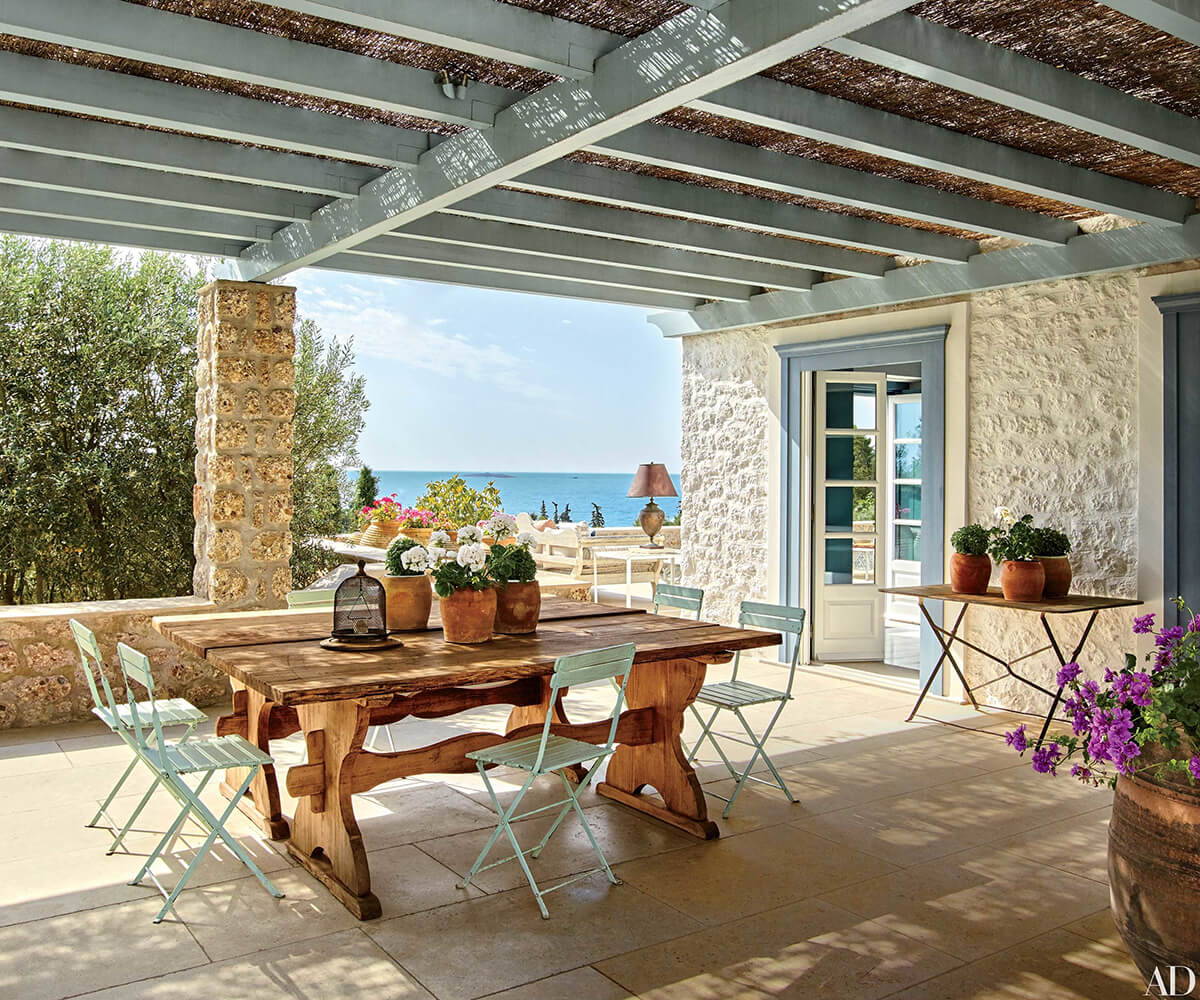 5. Relaxing Outdoor Living Spaces with a Hammock Swing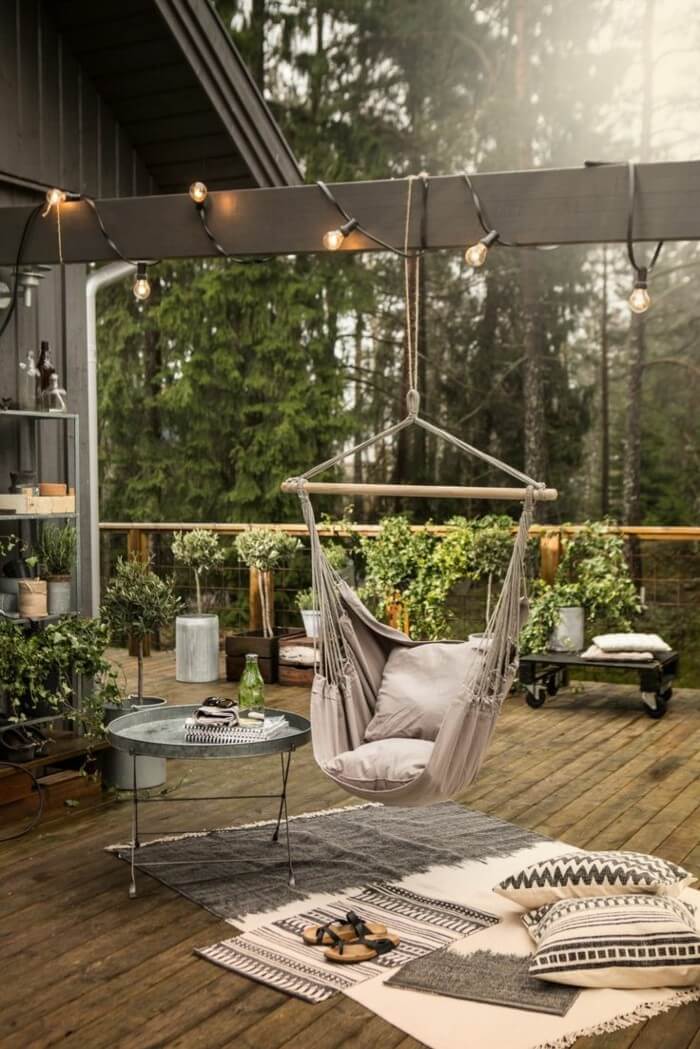 6. Modern Style Seating Area with Globe Lights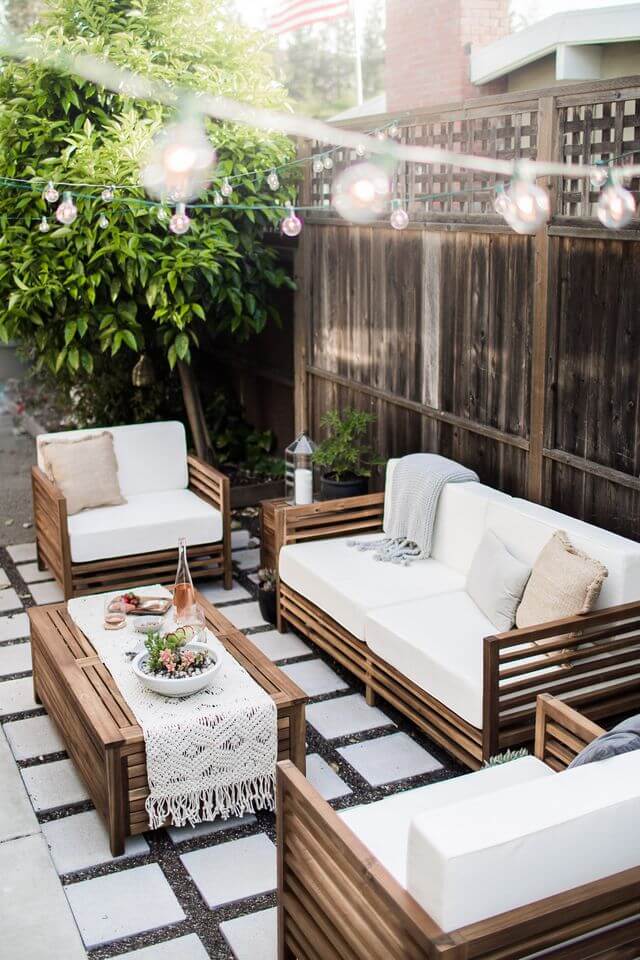 7. Charming Outdoor Seating Area with Colorful Touches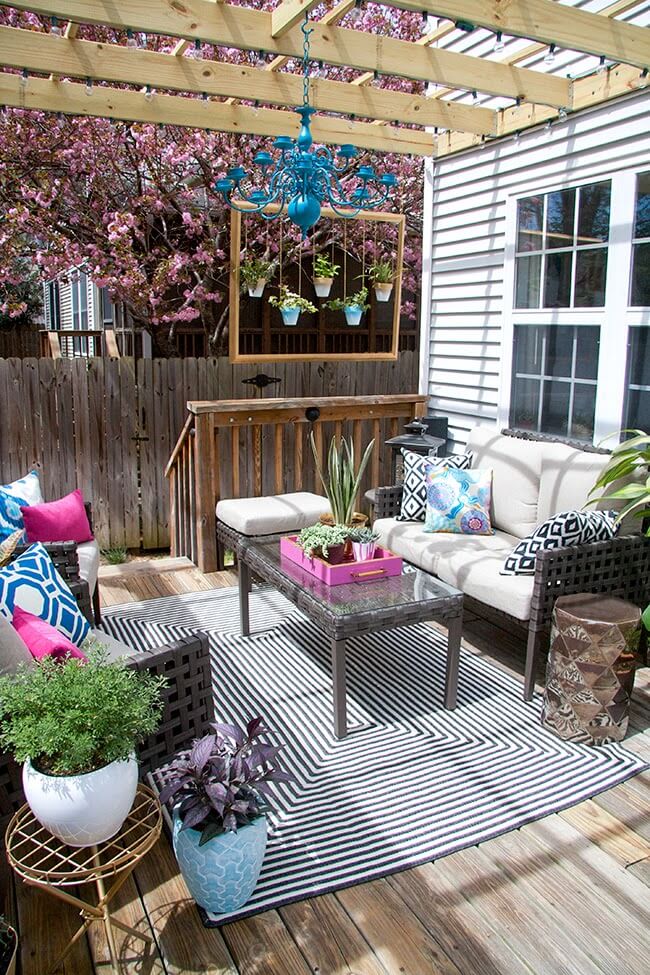 8. Wonderful Dining Area for Your Poolside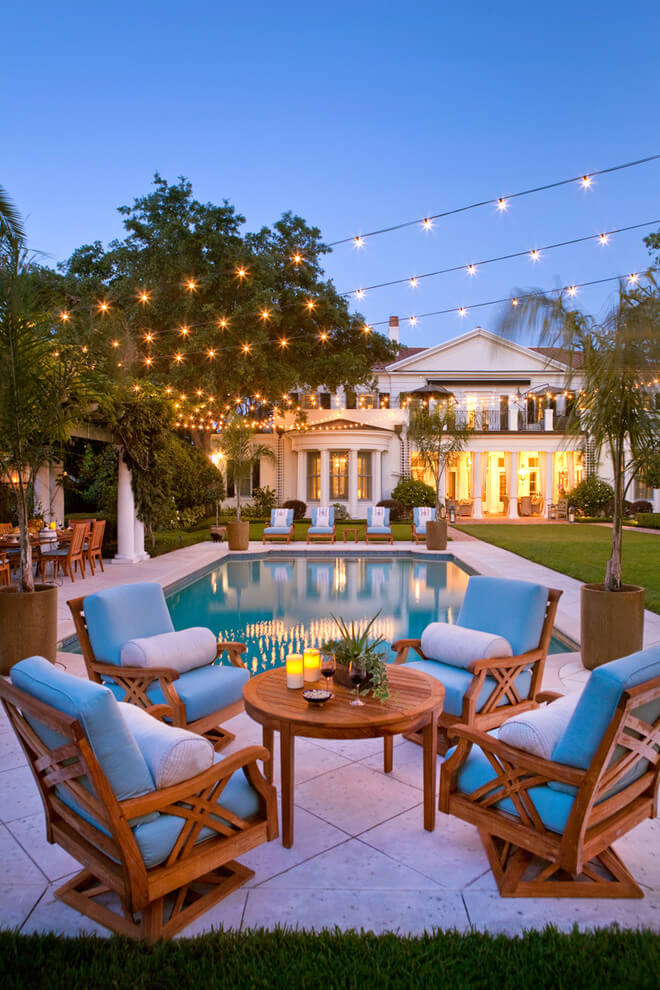 9. Vintage Look Wicker Furniture with Muted Accents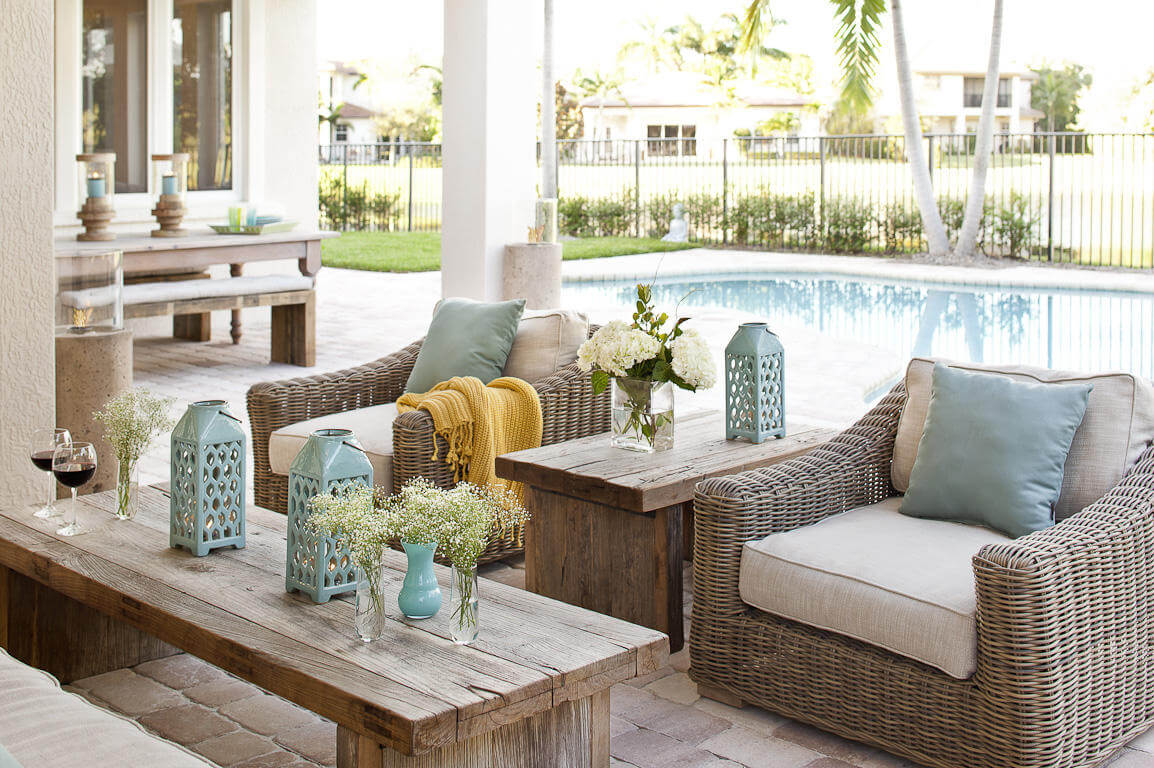 10. Outdoor Sectional Couch with an Indoor Feel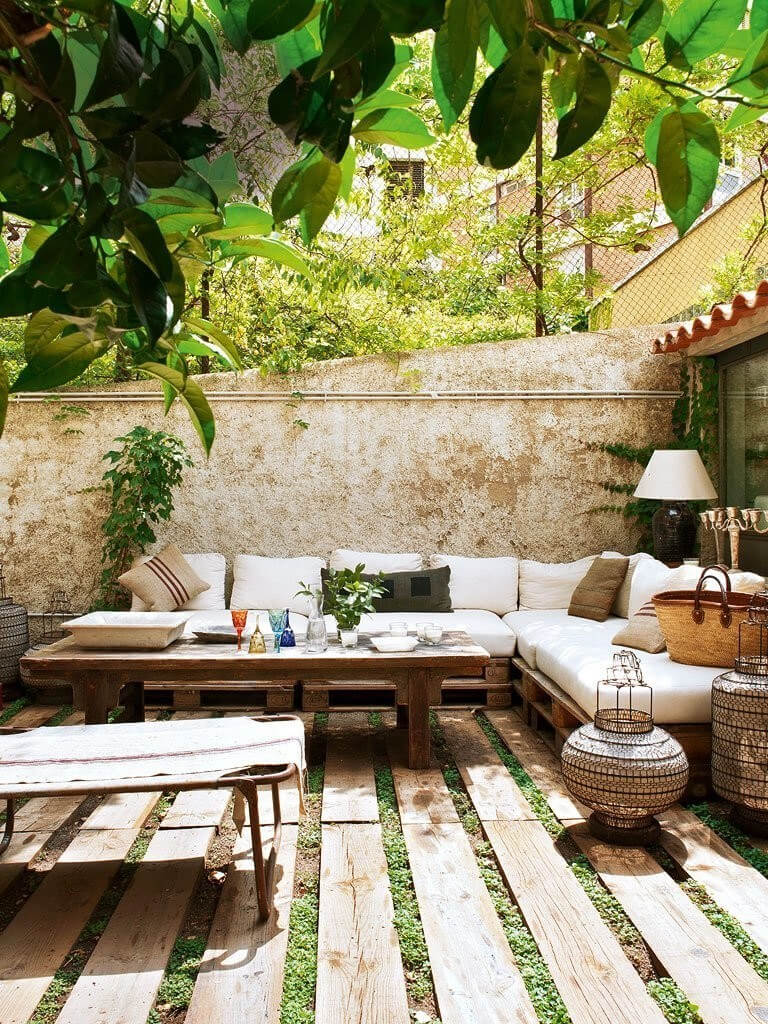 11. Cushioned Bench with Lots of Pillows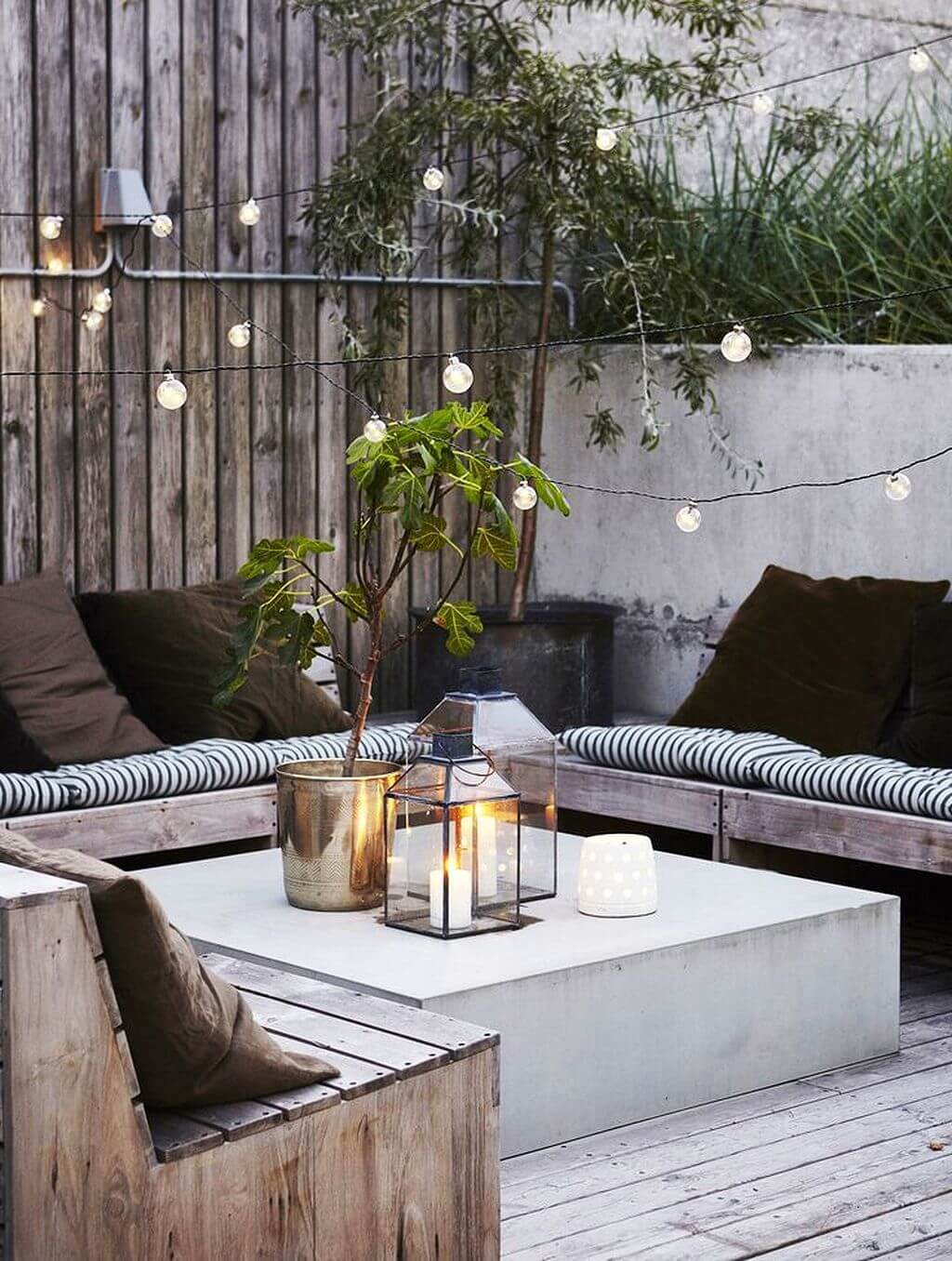 12. Vividly Colorful and Whimsical Seating Area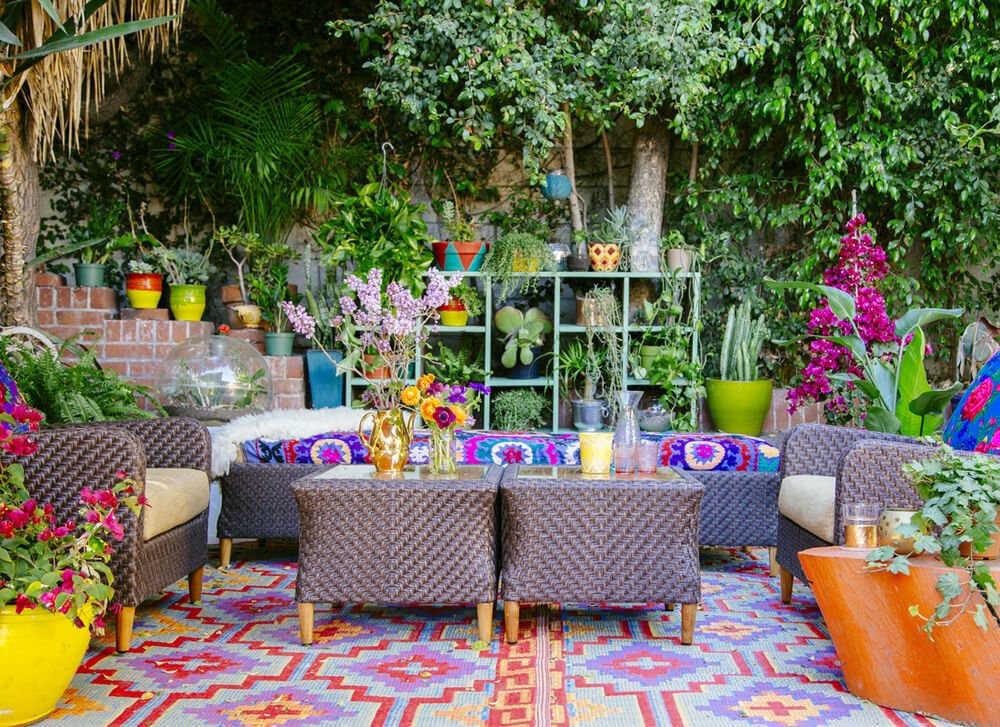 13. Understated Black and White Outdoor Arrangement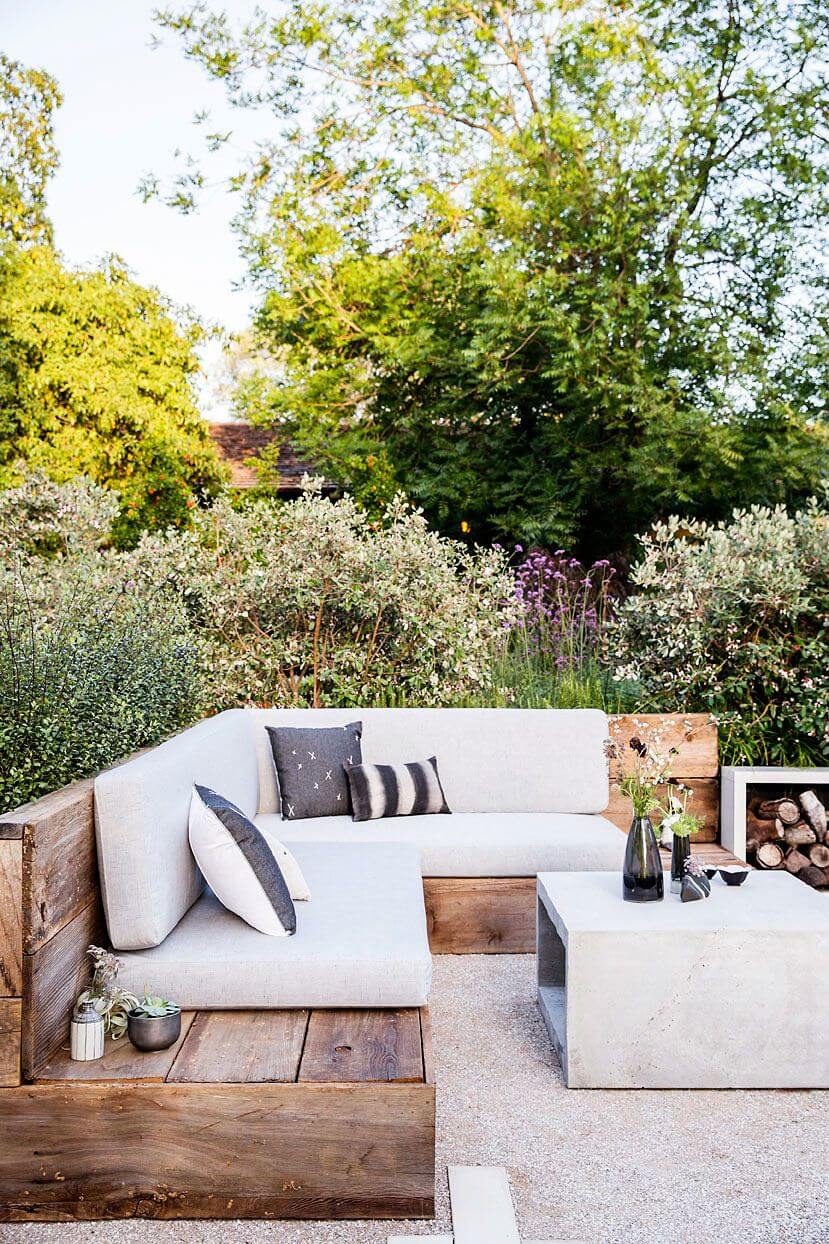 14. Casual Dining Area on a Candlelit Patio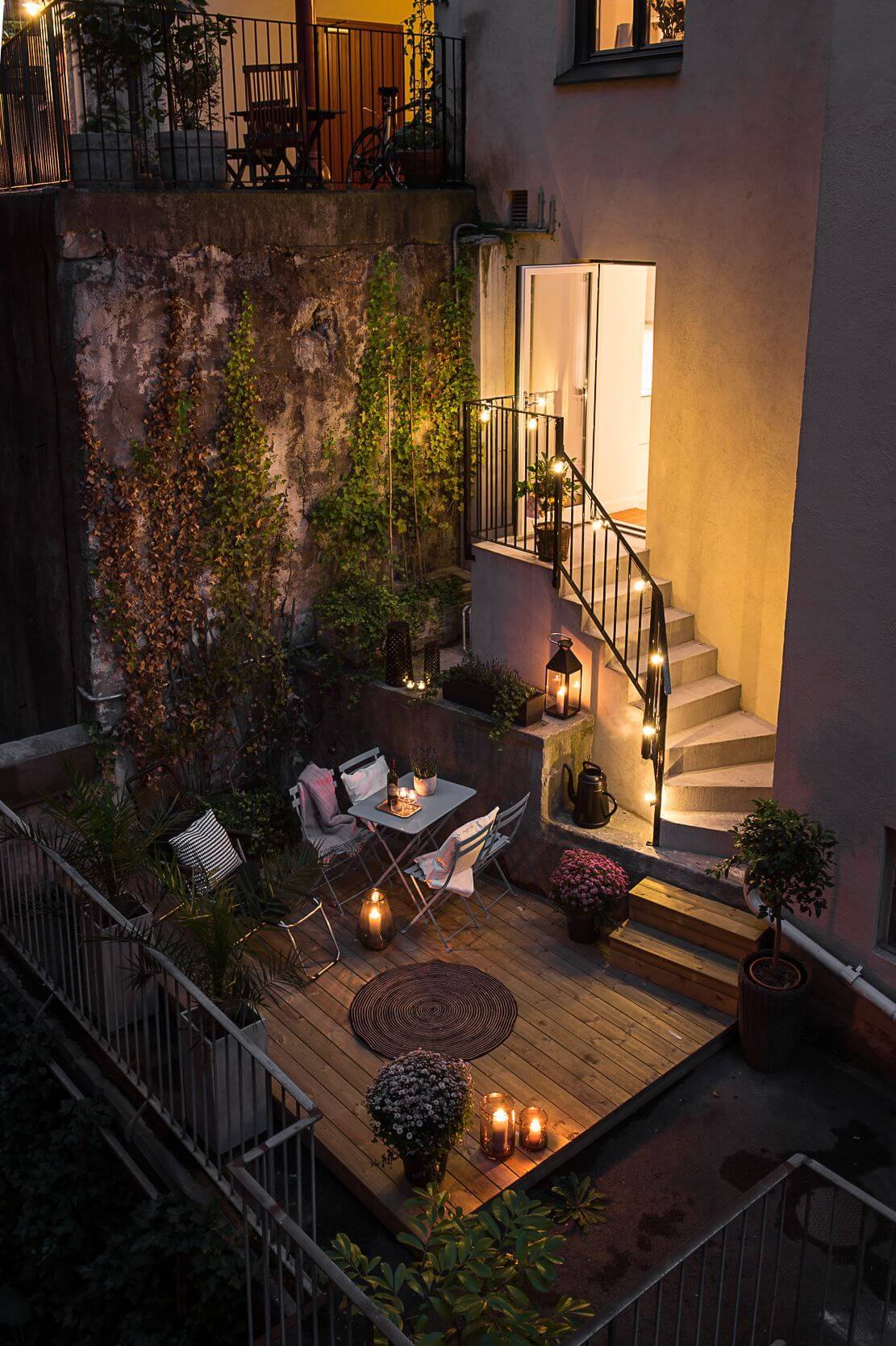 15. Relaxing Outdoor Living Spaces with Plaid Cushions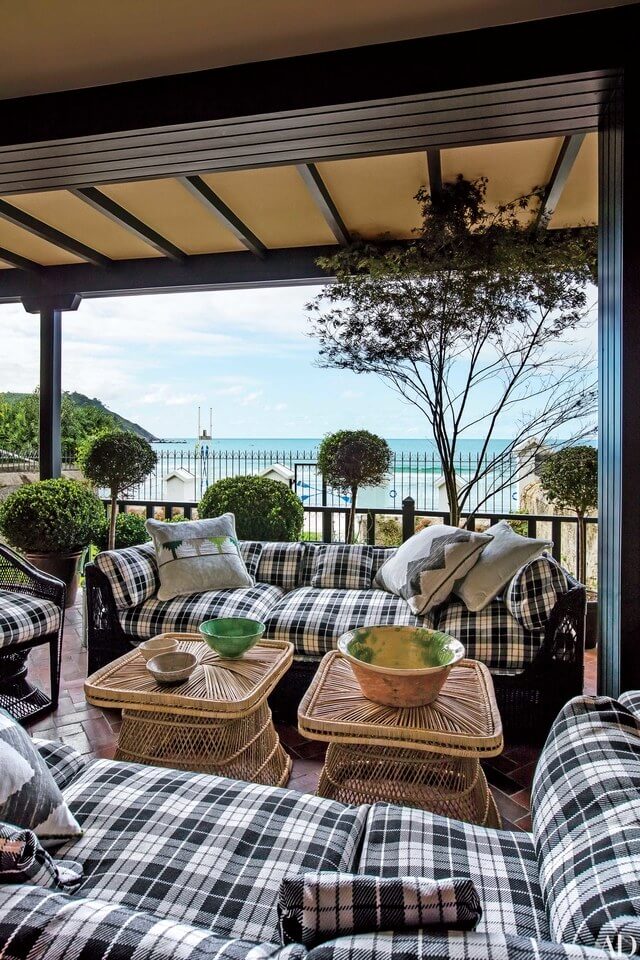 16. Sophisticated Wicker Arrangement by an Outdoor Fireplace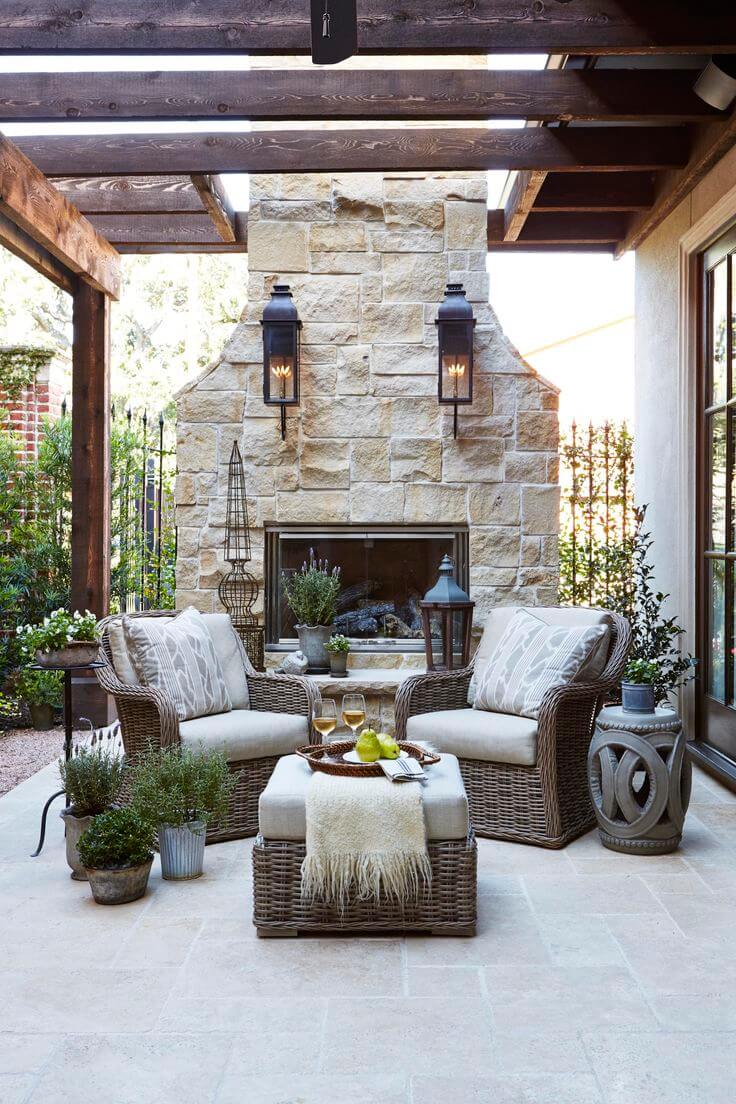 17. Colorful Poolside Seating Area with Wicker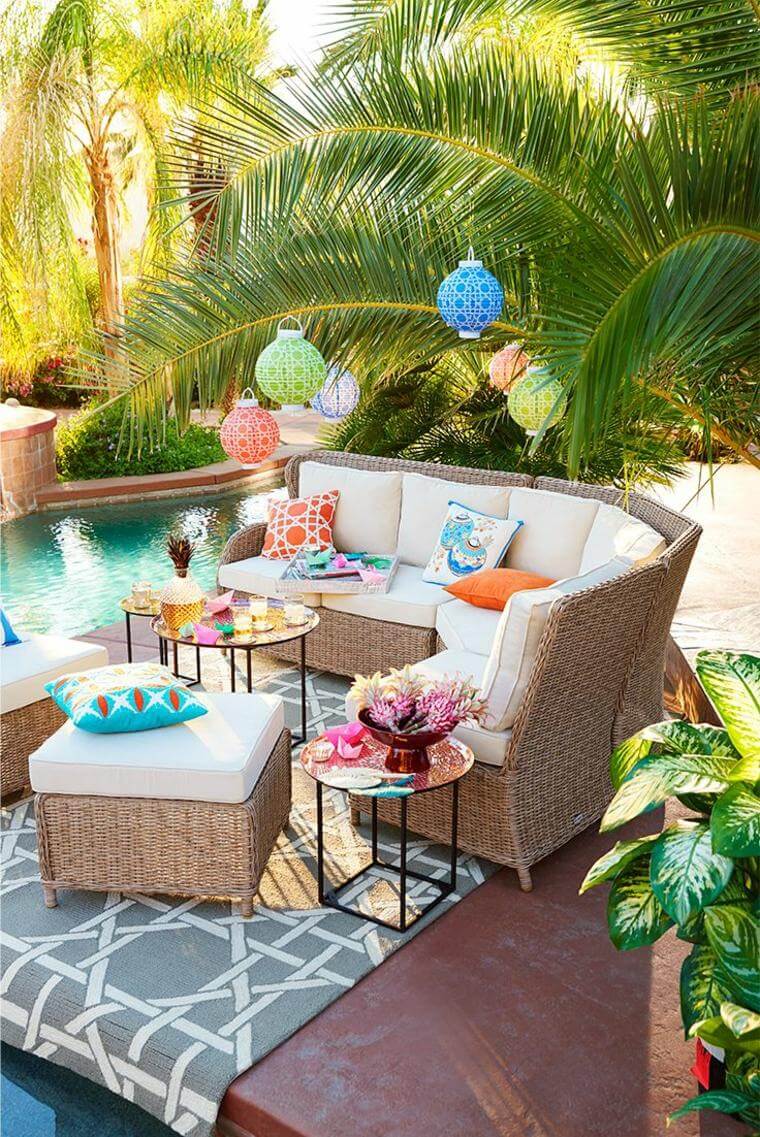 18. Hanging Egg Chair with Inviting Cushions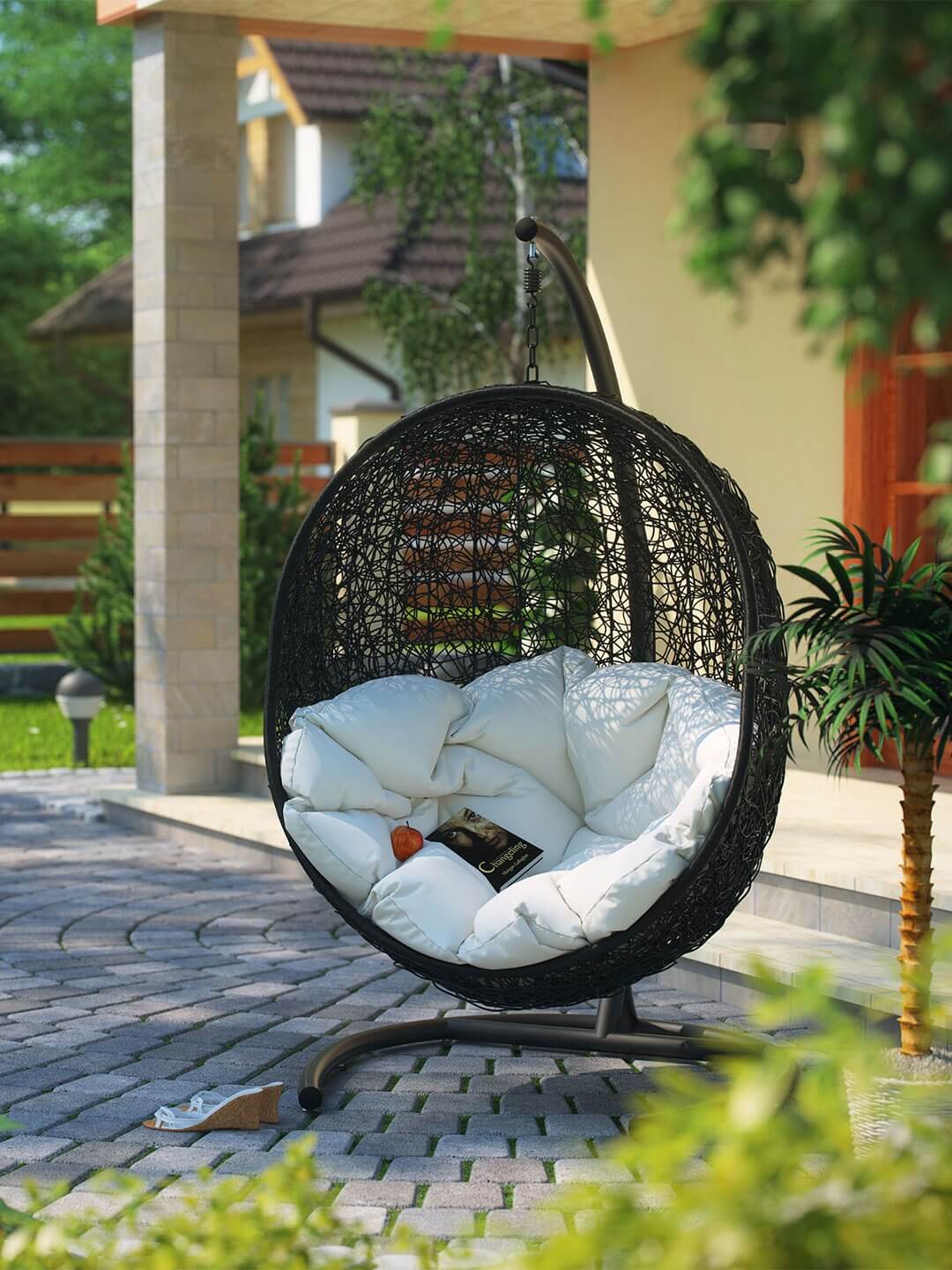 19. Rustic Southwestern Style Outdoor Living Space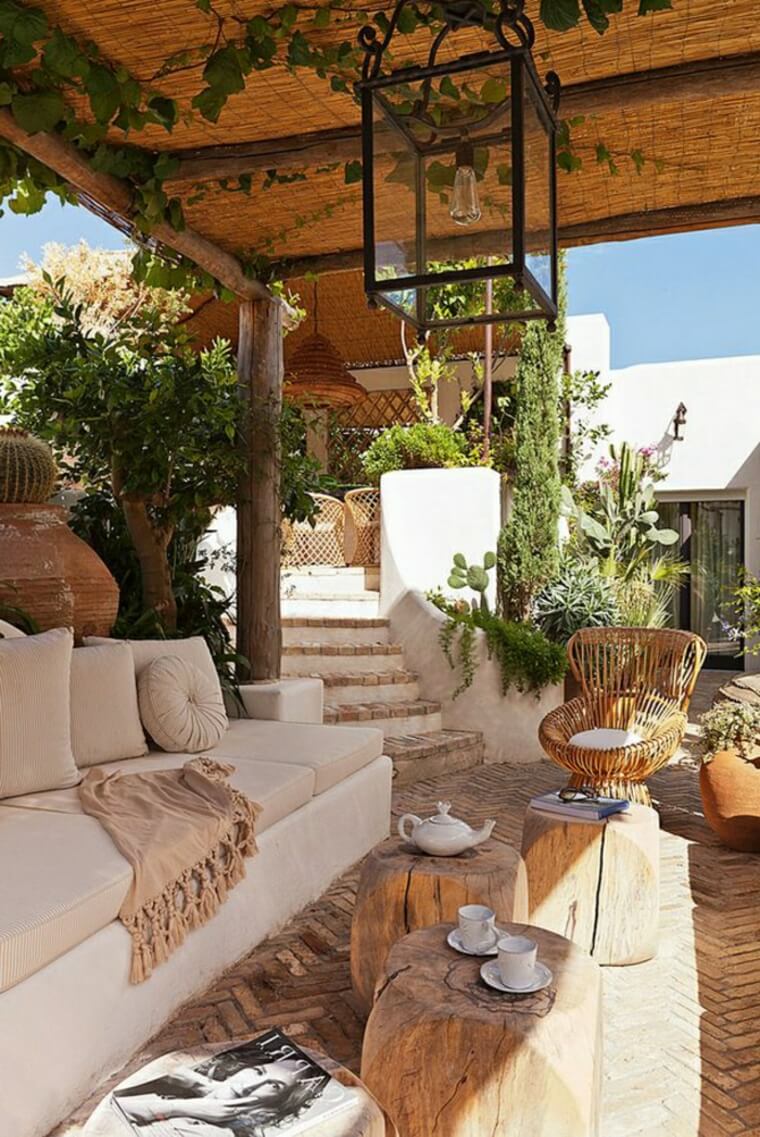 20. Comfy Lounge Chairs Around a Fire Pit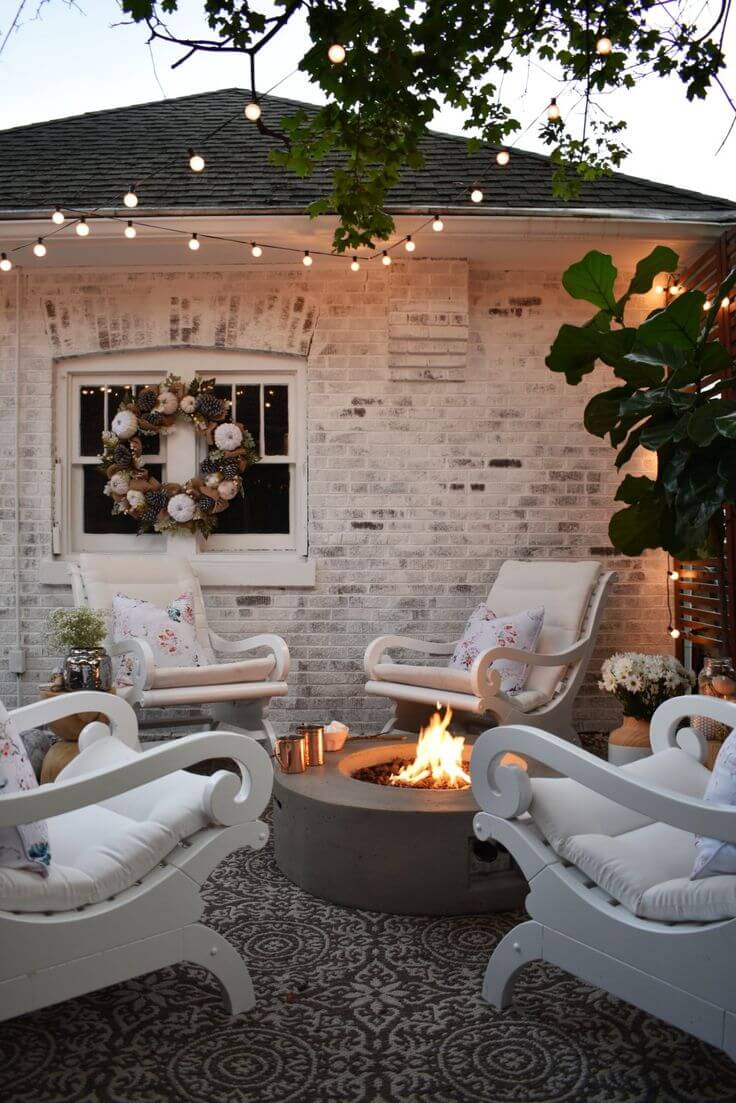 21. Relaxing Outdoor Living Spaces with Greenery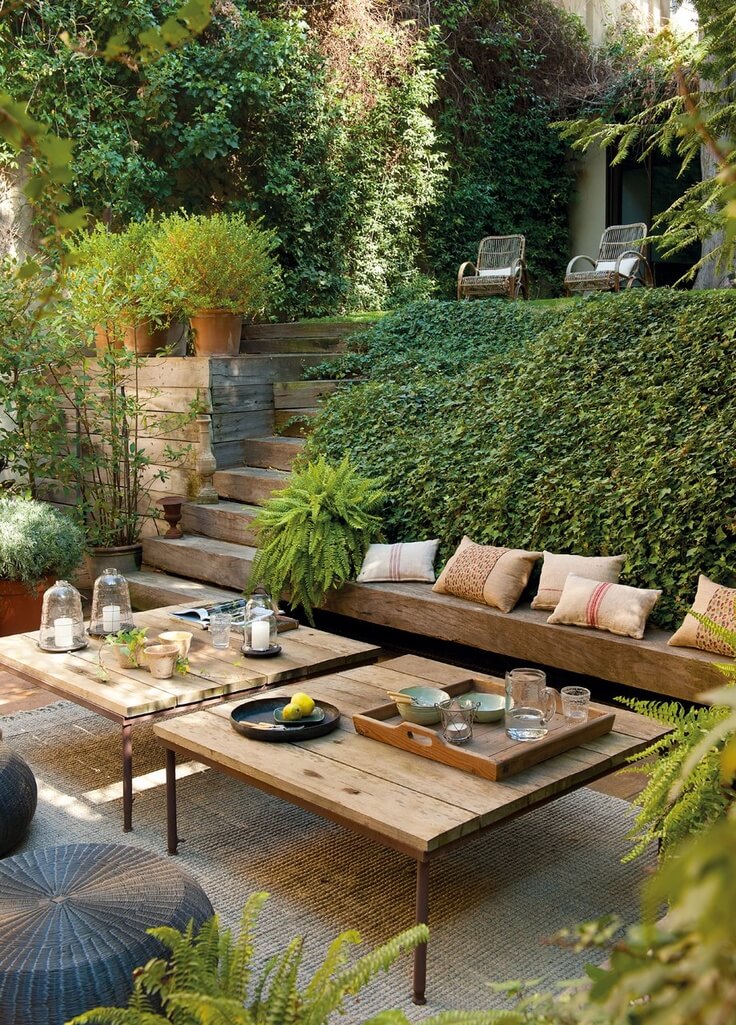 22. Chaise Lounges for an Outdoor Nap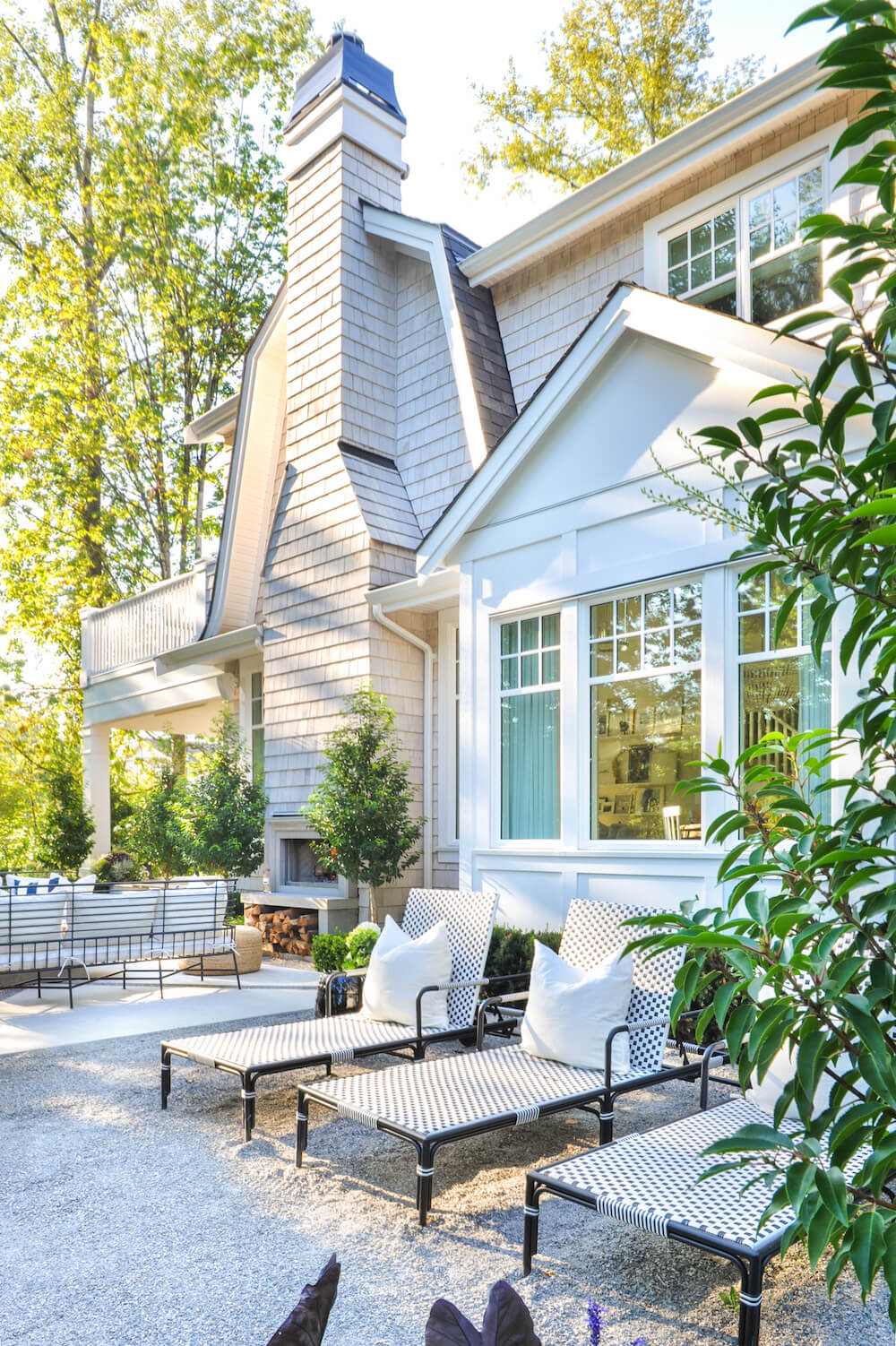 23. Unique Canopy with Sectional Couch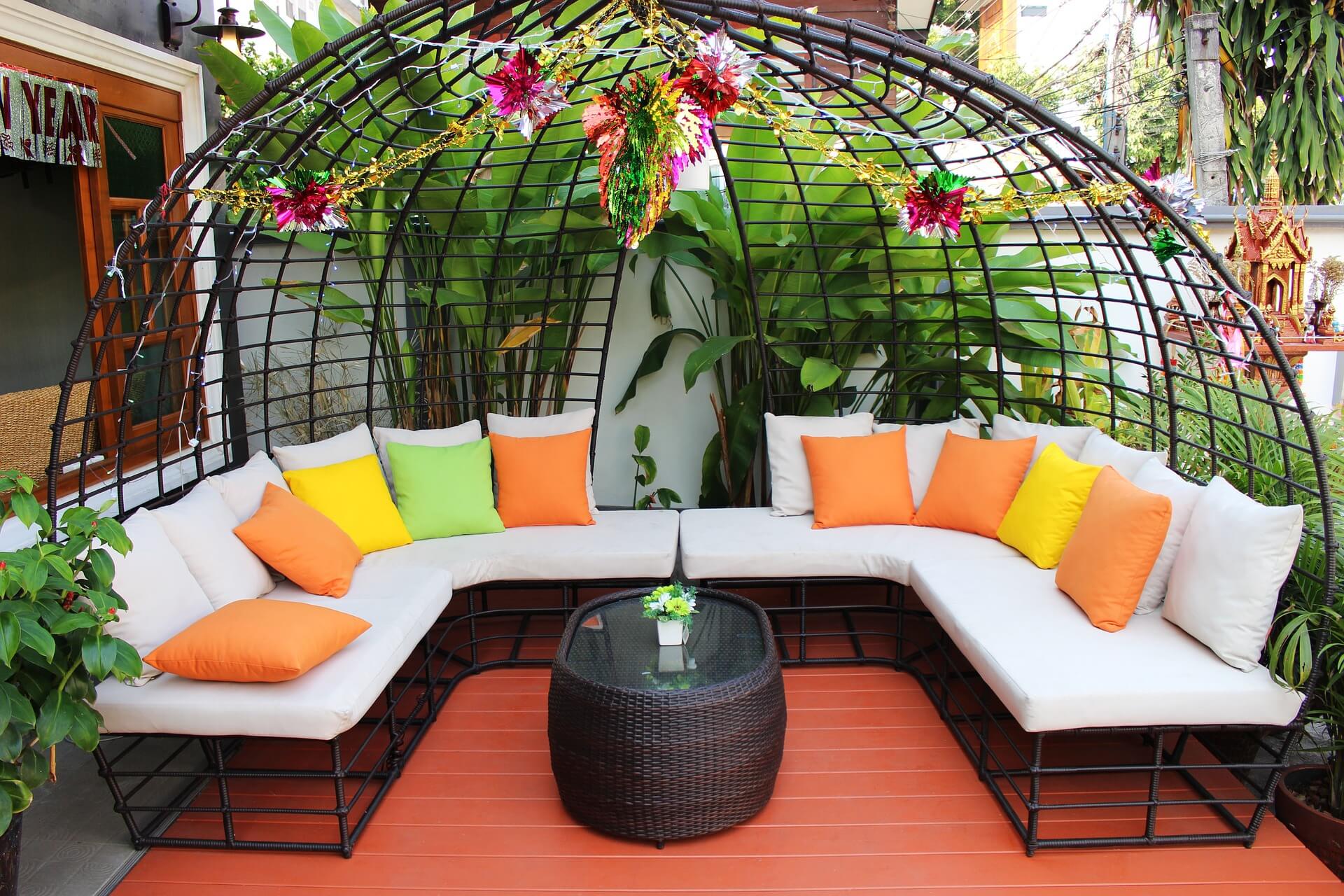 24. Black and White Outdoor Seating Arrangement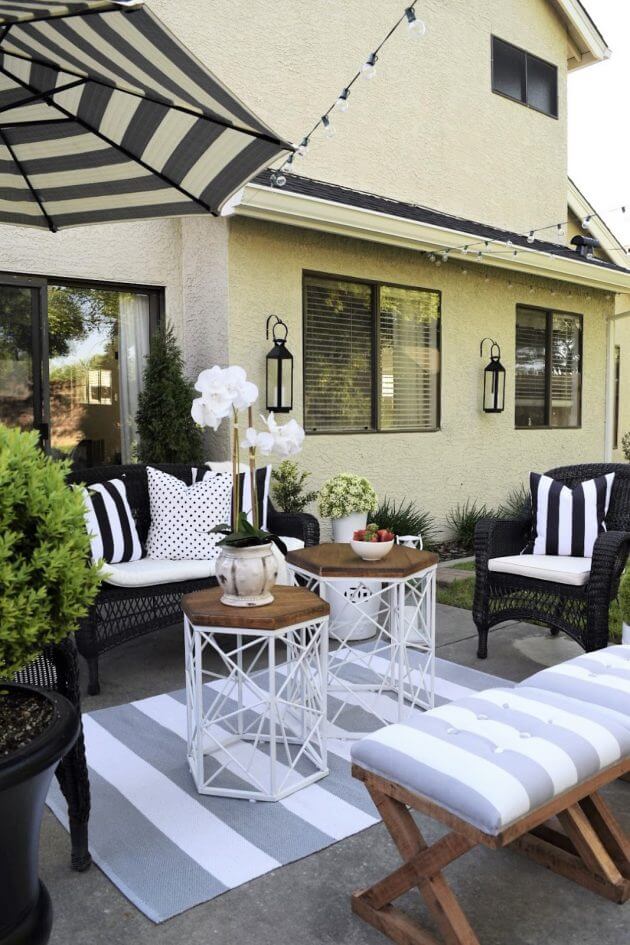 25. Modern and Understated Seating Area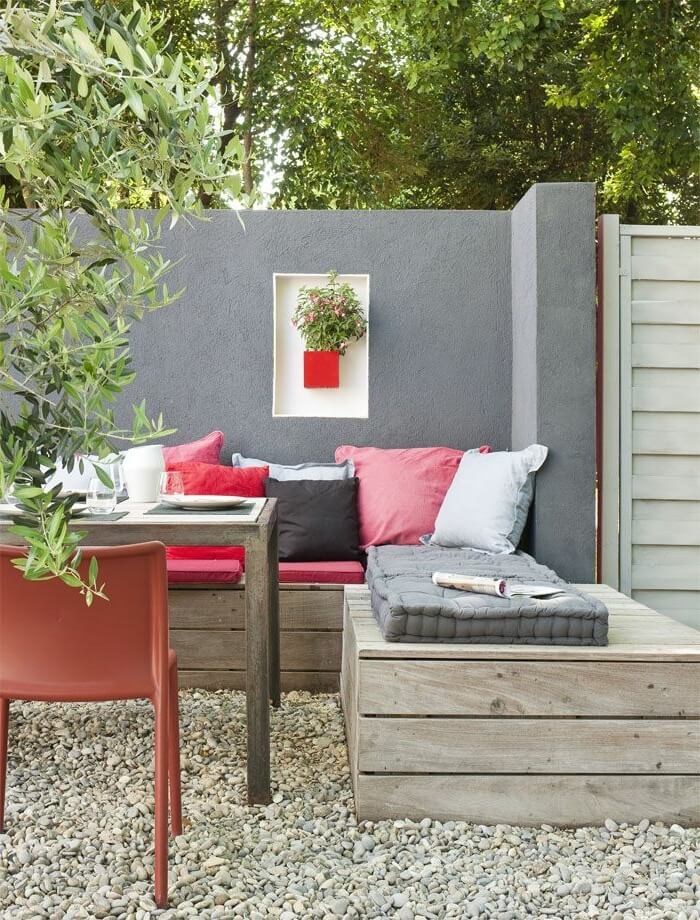 26. Relaxing Outdoor Living Spaces for your Porch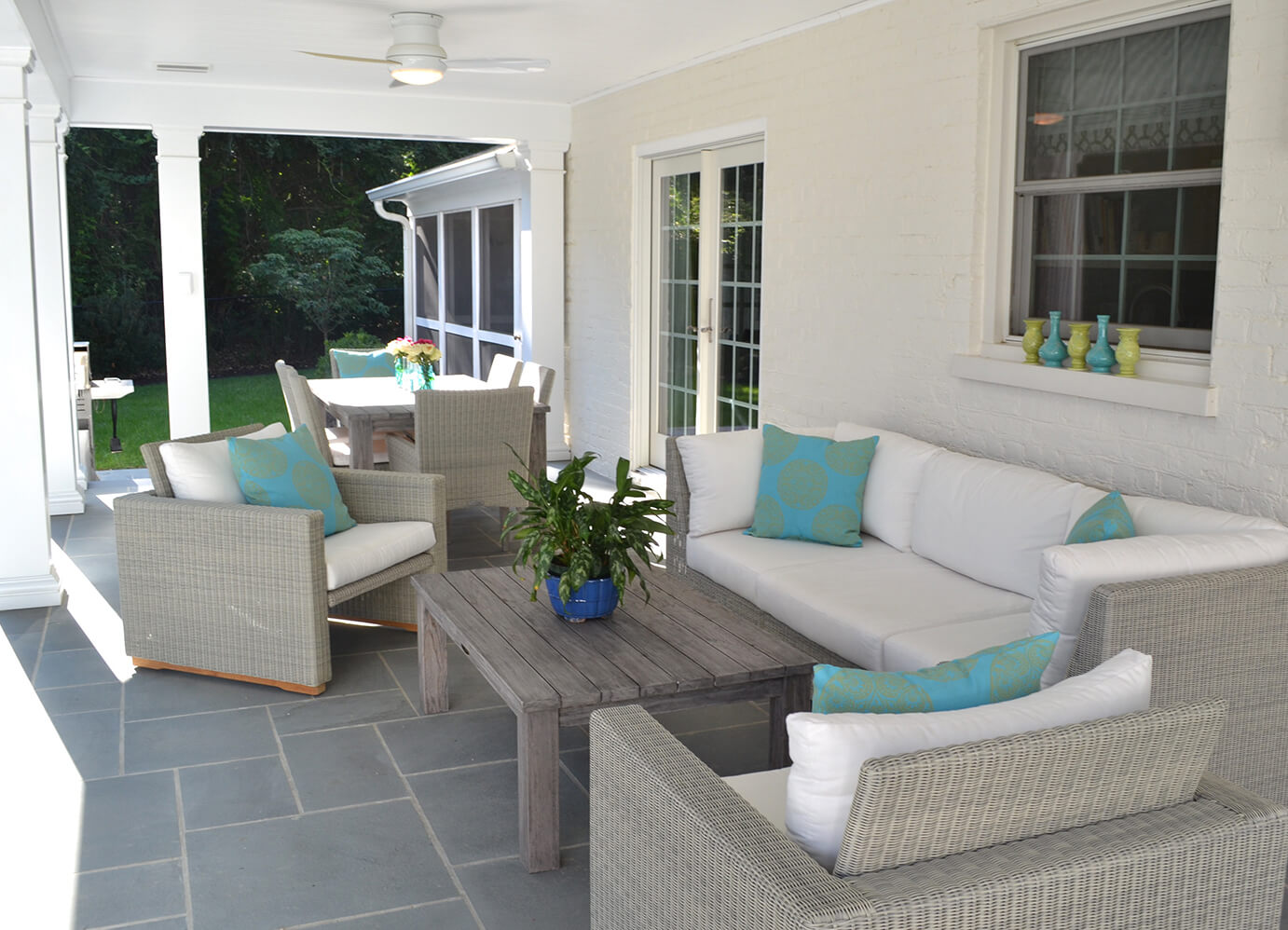 27. Dreamy Patio Dining Area with Blue Accents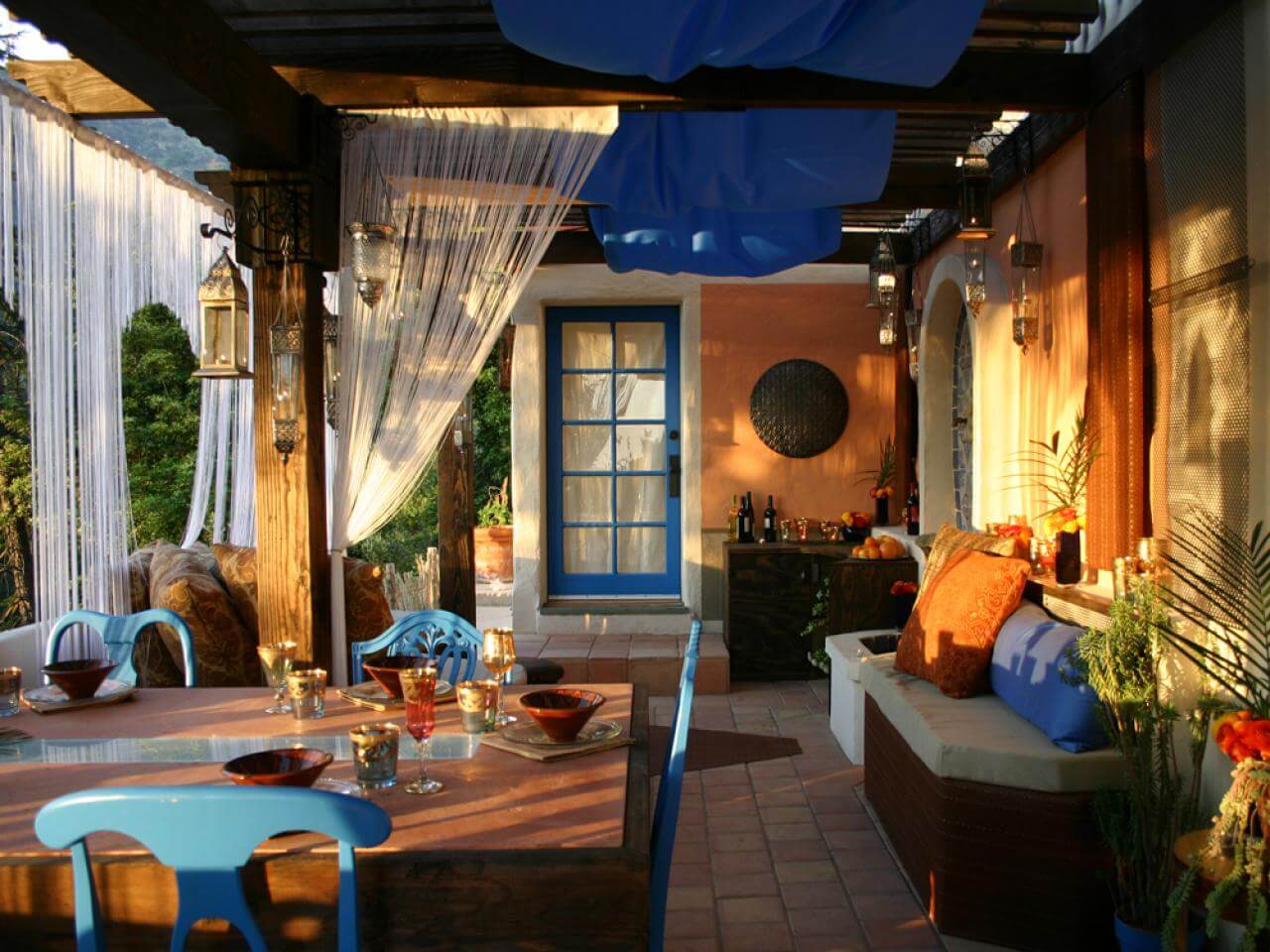 28. City Backyard with Hammock and Benches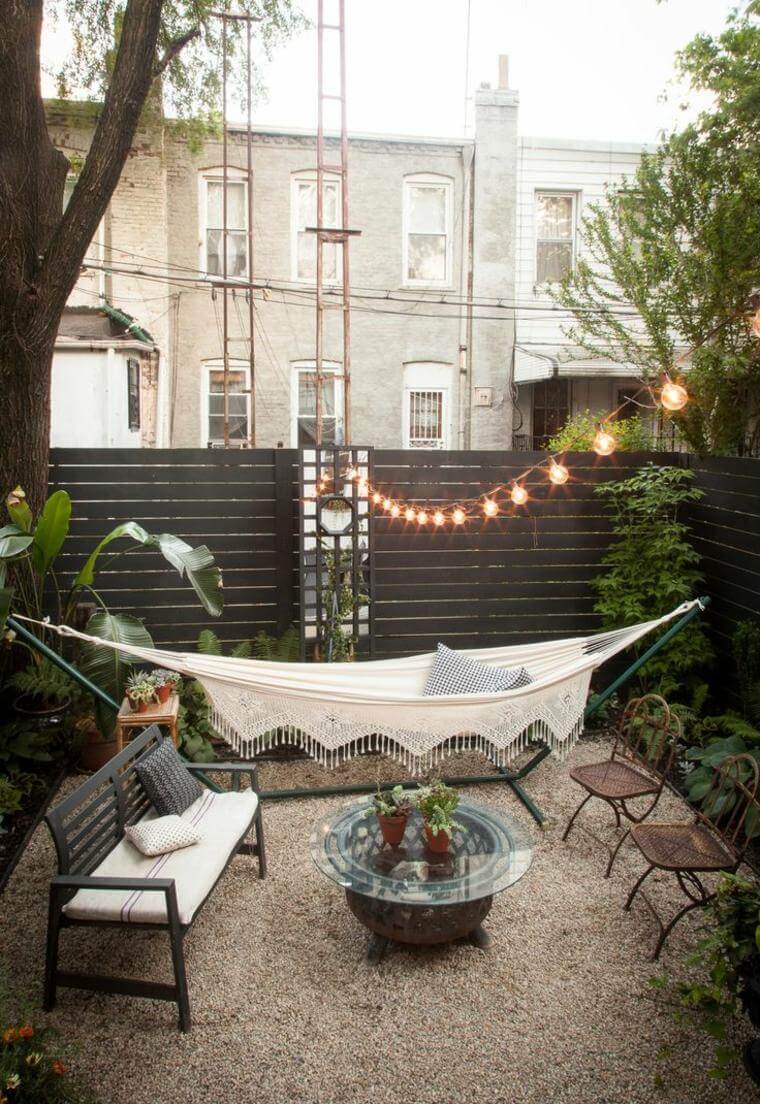 29. Inviting Outdoor Seating Arrangement with Low Tables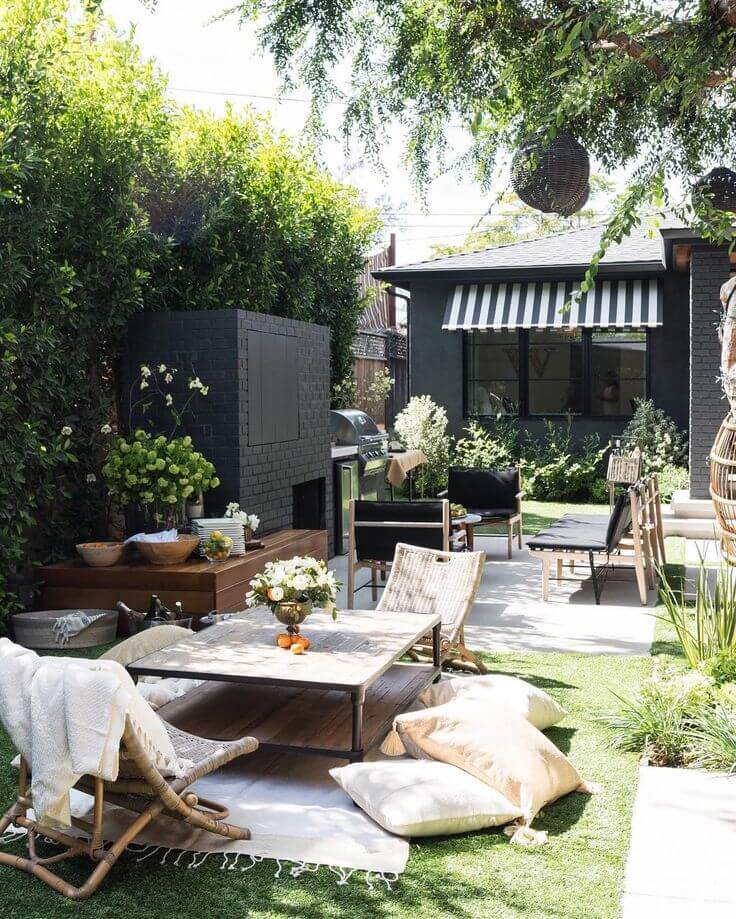 30. Oversized Round Table with Hanging Ferns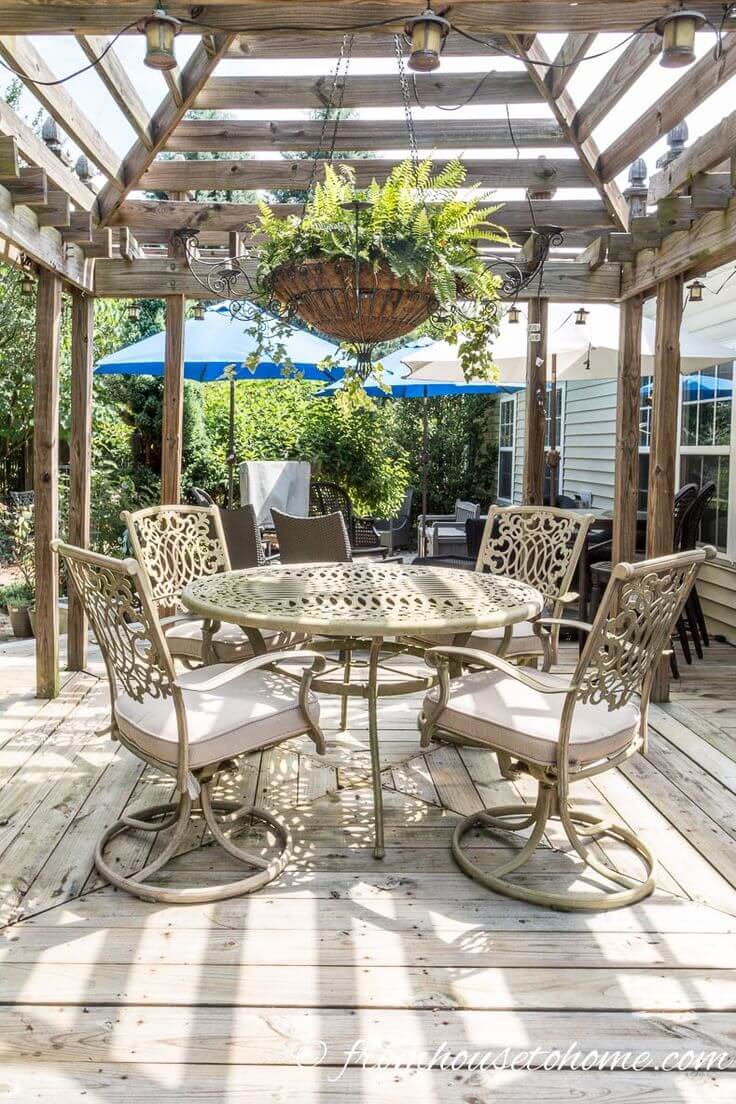 31. Outdoor Living Area with Blue and Striped Accents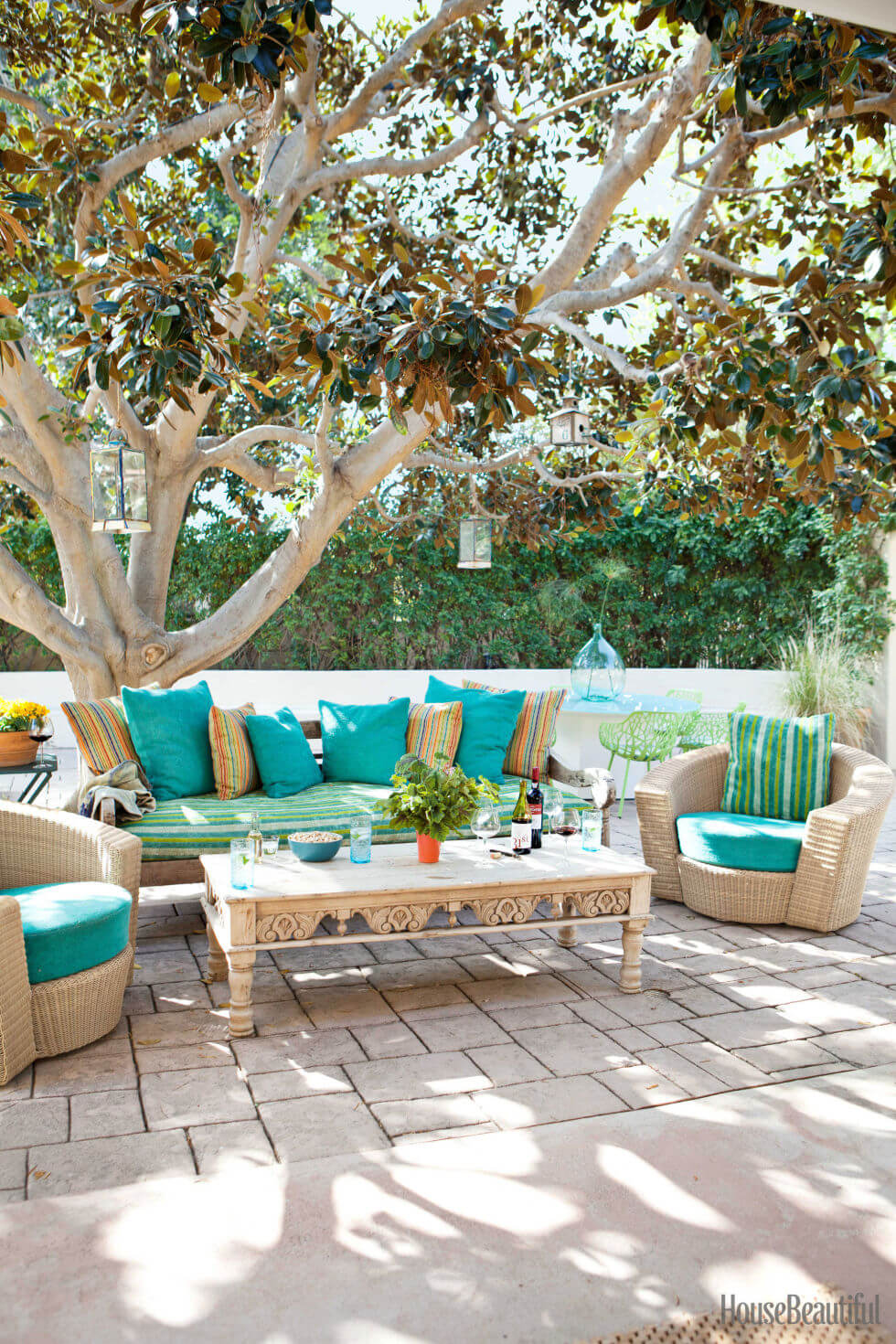 32. Shady Porch with Moroccan Prints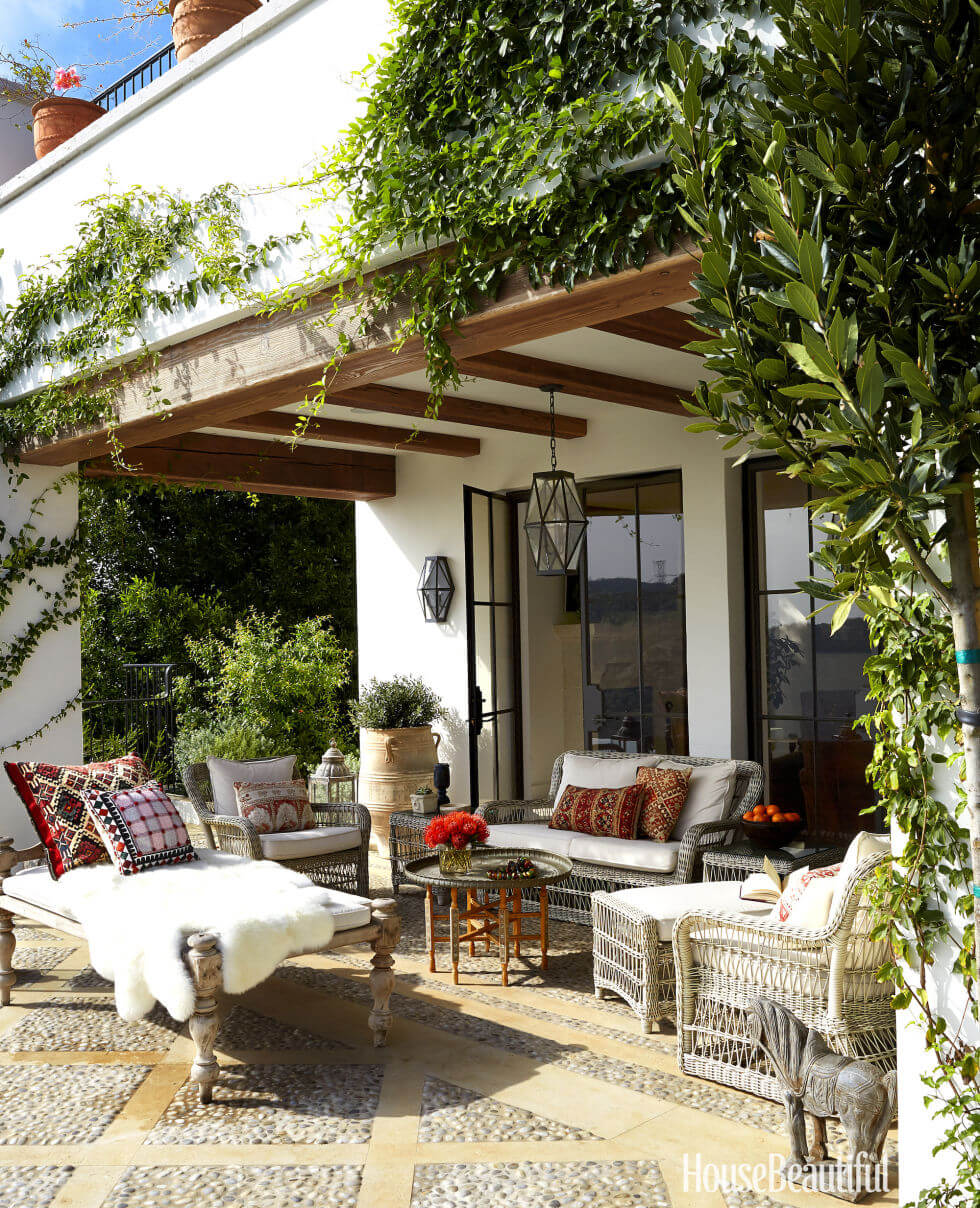 33. Comfortable Wicker Chairs with Plump Cushions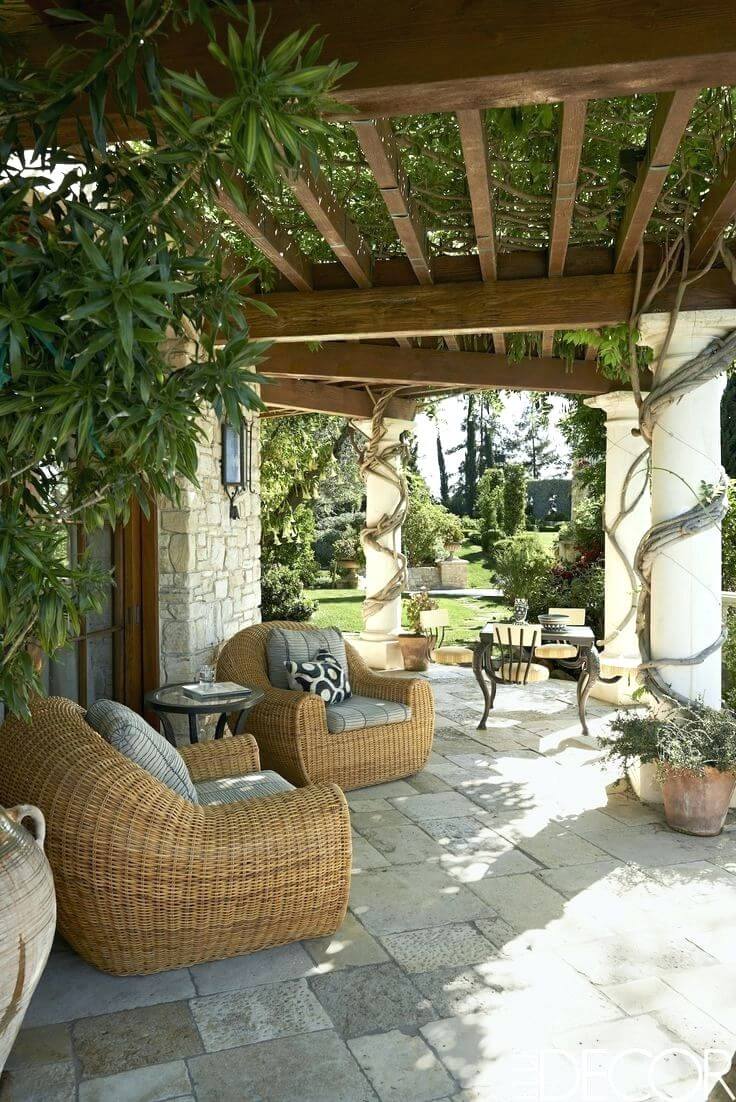 Our Favorite Outdoor Decorations to buy on Amazon