With the holidays barreling toward us faster than you can say "Jingle Bells," we've got DIY Christmas decorations on the brain. Everywhere we go there is Christmas music playing and we're already seeing festive decorations everywhere.
Seeing that our neighbors have beaten us to the punch means it's time to start decorating! Now is the time to get out the craft supplies and give your house that comfy Christmas feeling.
How to make your own Christmas decorations?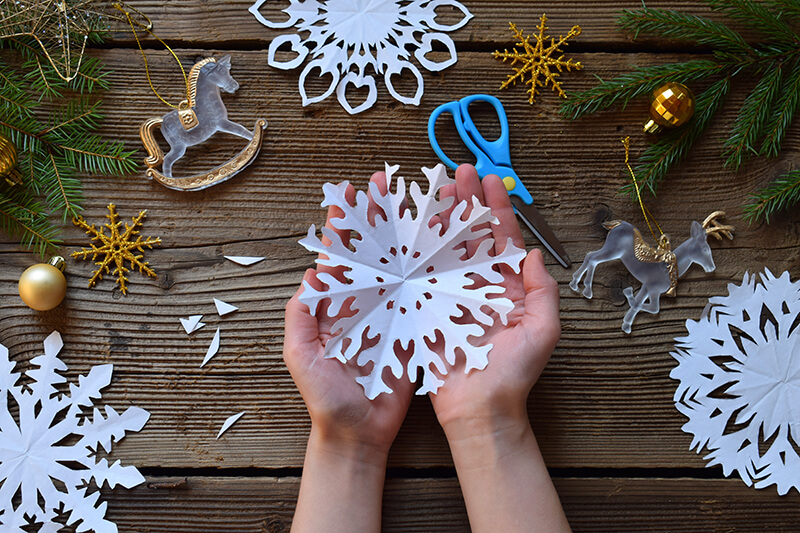 Image credit: © Oksana_S
Christmas is right around the corner, and what better way to get into the festive spirit than by making your very own DIY Christmas crafts? Discover enchanting ways to add a touch of homemade charm to your holidays!
Sparkling Pine Cones
Dip pine cones in white paint, sprinkle them with glitter, and hang them with twine. Instant frosty forest charm!
Cinnamon Stick Candles
Wrap cinnamon sticks around candles using twine. The warmth of the candle releases a subtle, cozy aroma.
Felted Ornaments
Use sheets of felt to cut out Christmas-shaped ornaments like stars, trees, or snowflakes. Stitch two pieces together, add some stuffing, and voilà – plushie magic!
Wine Cork Reindeer
Create cute reindeer using old wine corks for the body, twigs for the legs and antlers, and a red bead for Rudolph's shiny nose.
Paper Snowflakes
Remember paper Christmas decorations from grade school? Fold a paper circle in half multiple times, snip away designs, and unfold to reveal intricate snowflakes.
Mason Jar Snow Globes
Fill a mason jar with distilled water, glycerin, glitter, and a festive figurine. Screw the lid tight, shake, and let the snowy wonder begin!
Yarn Pom-Pom Wreath
Create a bunch of yarn pom-poms and glue them together in a circular pattern. Fluffy and festive!
Beaded Garland
String together colorful beads or popcorn to drape around your tree for a nostalgic touch.
Recycled Card Bunting
Cut last year's Christmas cards into triangles and string them together for a merry and eco-friendly banner.
Hand-Painted Baubles
Get plain glass ornaments and paint your own Christmas bauble designs. Dots, stripes, or even a mini Santa – your tree, your rules!
How to decorate your home for Christmas for cheap?
Image credit: © shintartanya
Whether you're on a tight budget or simply love the charm of homemade decorations, these ideas will transform your space into a festive wonderland!
Bedroom Christmas Crafts
Pillowcase Makeover: Use fabric paint or markers to draw snowflakes, reindeer, or any Christmas design onto plain pillowcases.
Twinkly Canopy: Hang string lights around the head of your bed for that dreamy Christmas glow.
DIY Christmas Decor for the Windows
Starched Lace Snowflakes: Dip lace doilies in liquid starch, wring out, and lay flat to dry. Once stiffened, stick them on windows for a frosty feel.
Hanging Ornaments: Use clear fishing line to hang ornaments or bells at varying heights in front of your windows.
Cardboard Stencil Sprays: Cut out festive shapes from cardboard (think stars, trees, or angels). Hold them against the window and spray with artificial snow spray. Remove the stencil for a snowy silhouette.
Cheap Christmas Door Decorations
Homemade Christmas Wreaths: Use cardboard as a base. Cut out a large ring and glue pine cones, old ornaments, ribbons, or scraps of fabric around it.
Festive Door Tags: Cut large tags out of cardboard and paint them with greetings like "Merry", "Joy", or "Noel". Hang them on the door with colorful ribbons.
Door Frame Garland: String together popcorn, cranberries, or paper stars and drape them over your door frame for a classic look.
Fun Christmas Crafts using Cardboard
Cardboard Fireplace: No chimney for Santa? Construct a faux fireplace out of cardboard boxes. Paint on bricks, add some stockings, and place LED candles inside for ambiance.
3D Cardboard Tree: Cut and assemble multiple cardboard triangles of increasing sizes. Stack them from largest to smallest to create a unique tabletop tree.
Holiday Village: Sketch and cut out cute houses, trees, and people on cardboard. Stand them up on shelves or your mantel to create a little Christmas town.
28 DIY Christmas Crafts to Deck Your Halls this Holiday
1. Simply Chic Burlap Tree Topper
2. Rustic Meets Glam with Glitter Deer Art
3. Decorate Your Entrance with a DIY Swag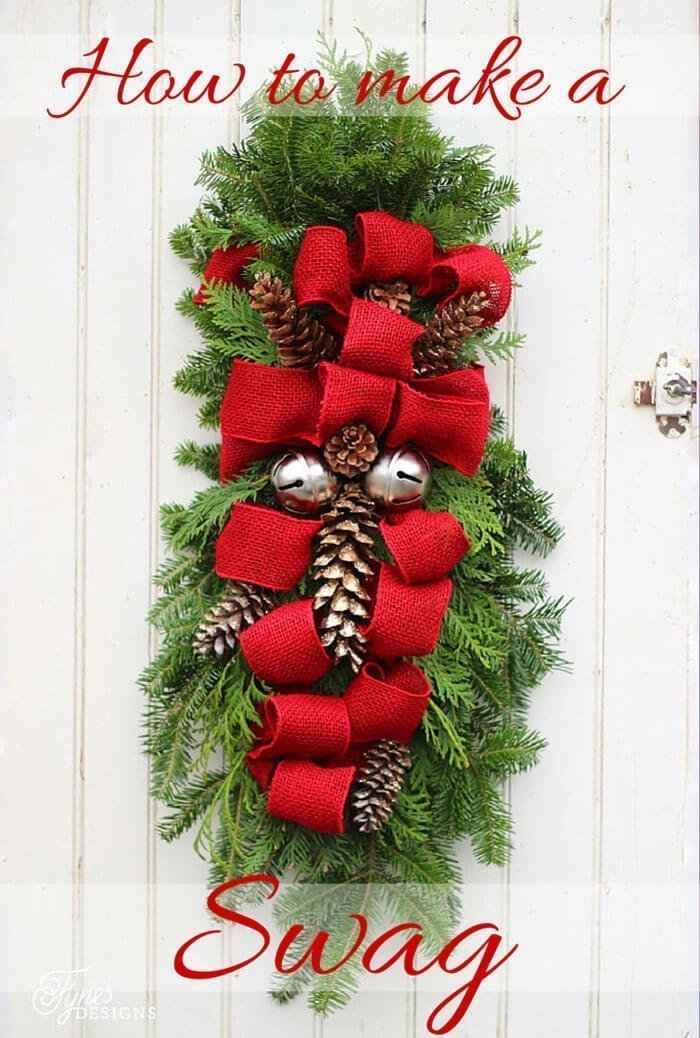 4. DIY Christmas Craft to Wrap Up Your Front Door
5. Add Some Sparkle with a Tinsel Wreath

6. Personalize Your Tree with Photo Ornaments
7. An Eye-Catching Rustic Berry Tablescape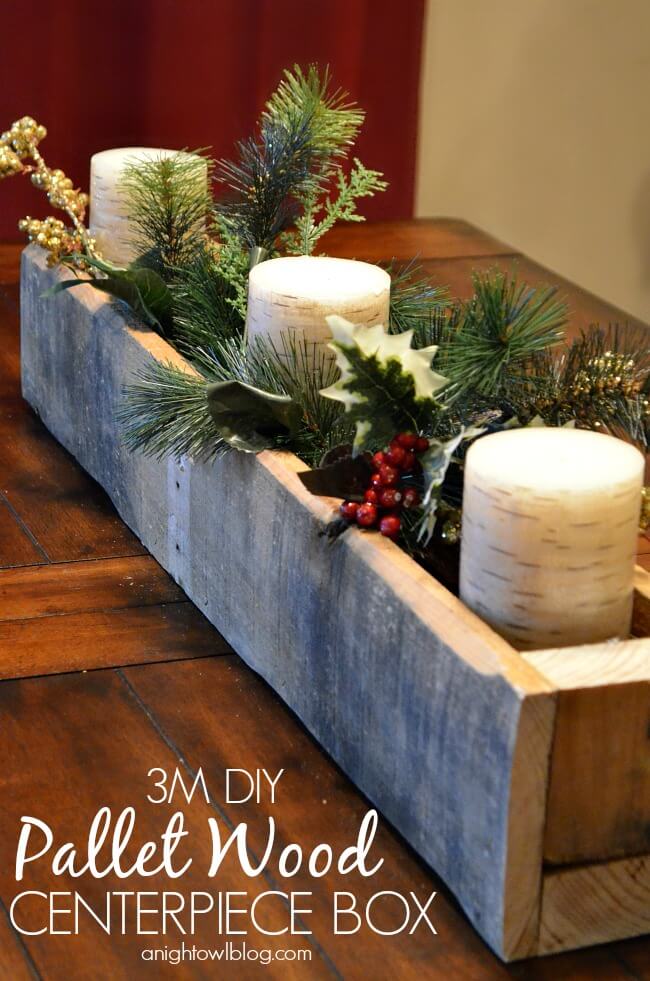 8. Festive Light-Up Canvas Illuminates the Holidays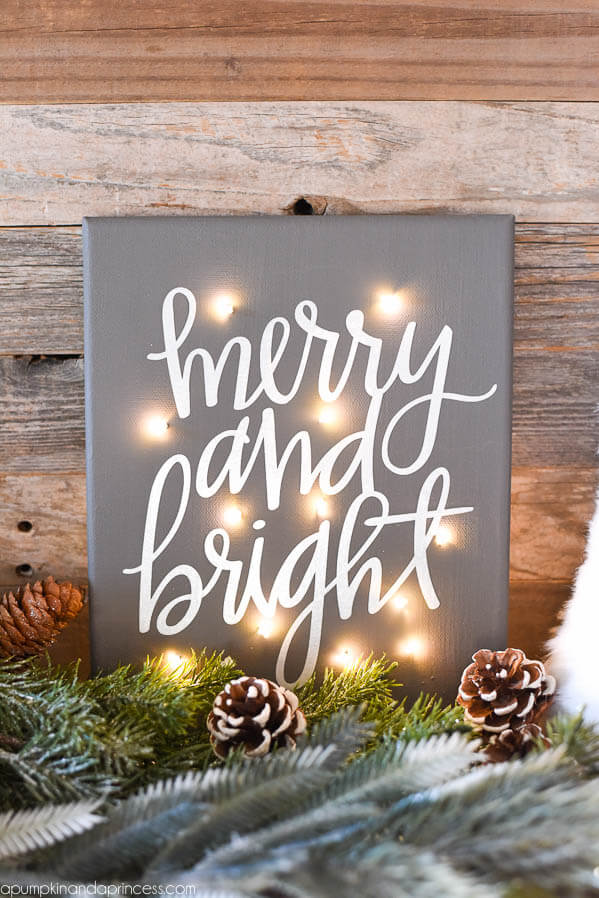 9. Festive Frame for your Doorstep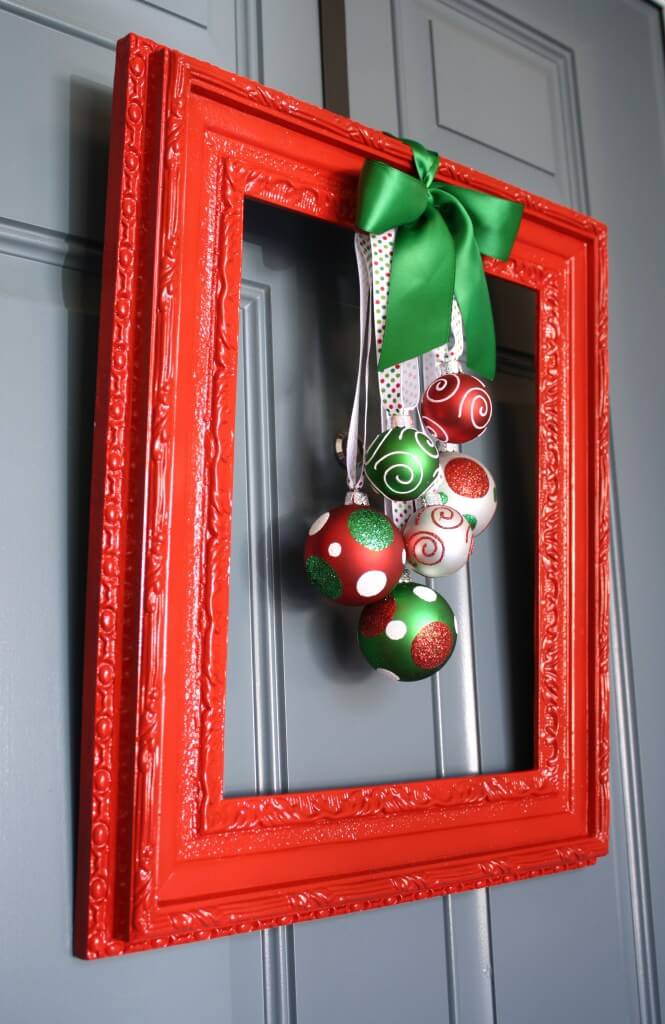 10. Frosty the Yarn Ball Snowman

Source: The original source is not available anymore.
11. "Spruce Up" with a Gorgeous Tree Shelf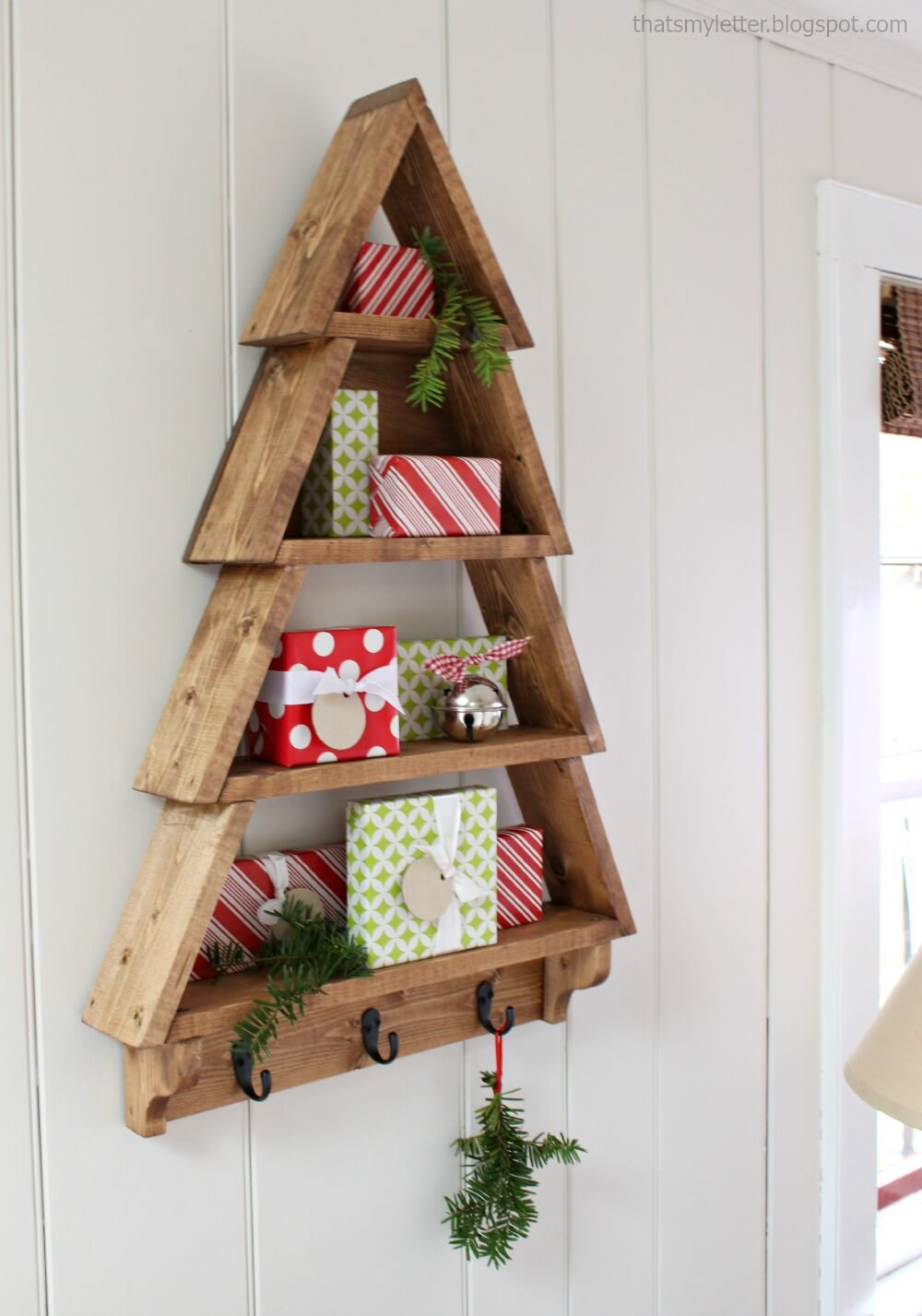 12. Gold and Glamorous DIY Christmas Decoration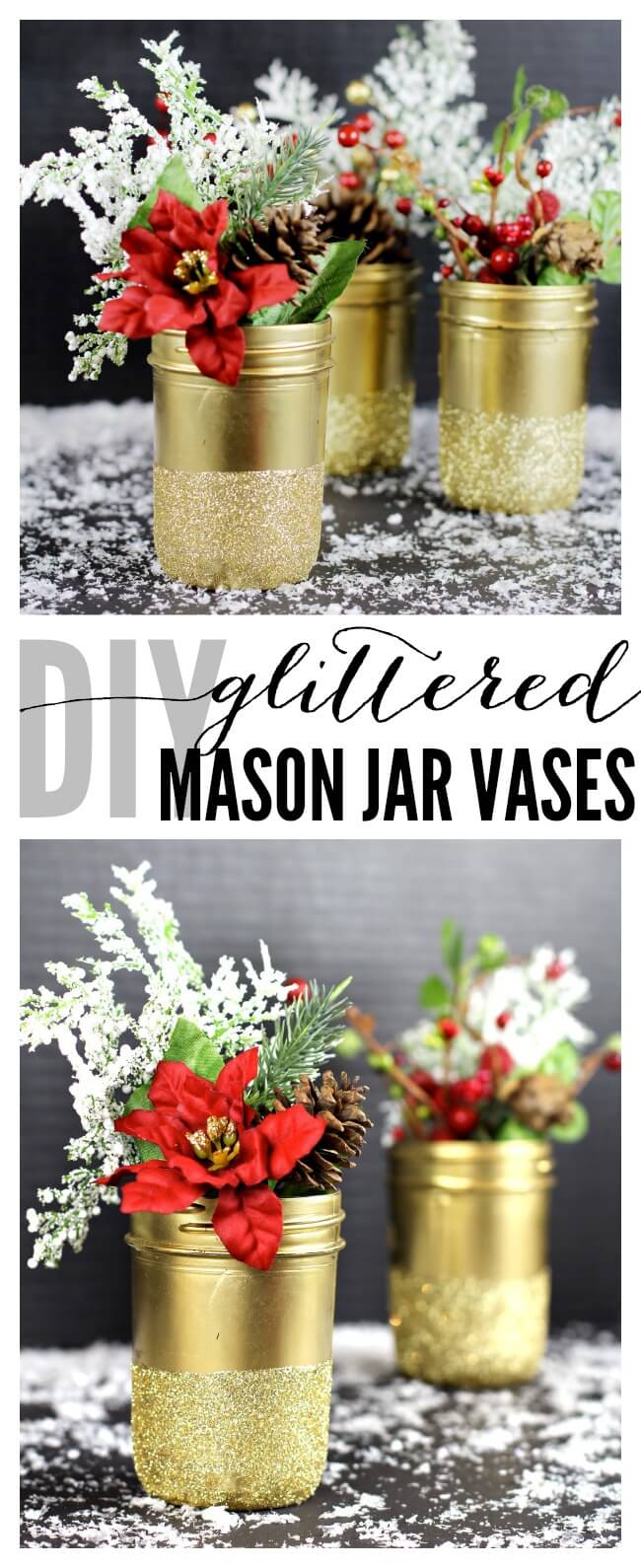 13. Another Spin on the Pallet Christmas Tree
Source: The original source is not available anymore.
14. Shabby Chic Primitive Christmas Trees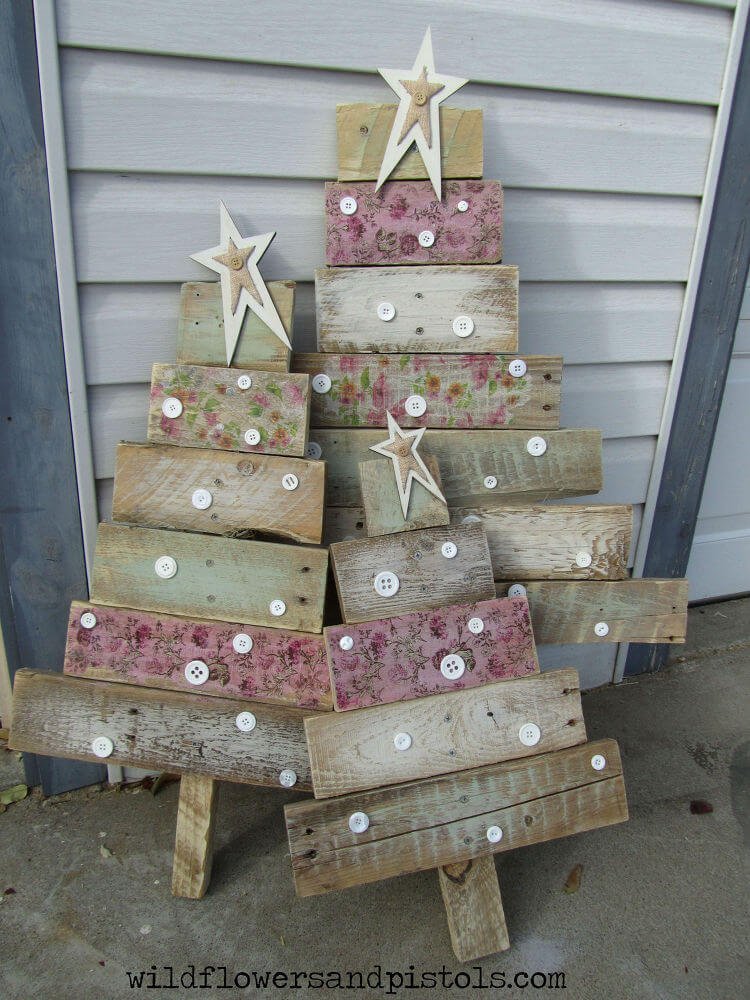 15. Santa Hat Chair Covers for the Kids!
16. DIY Giant Embellished Ornament Decor
17. Easy No-Sew Skirt for Your Tree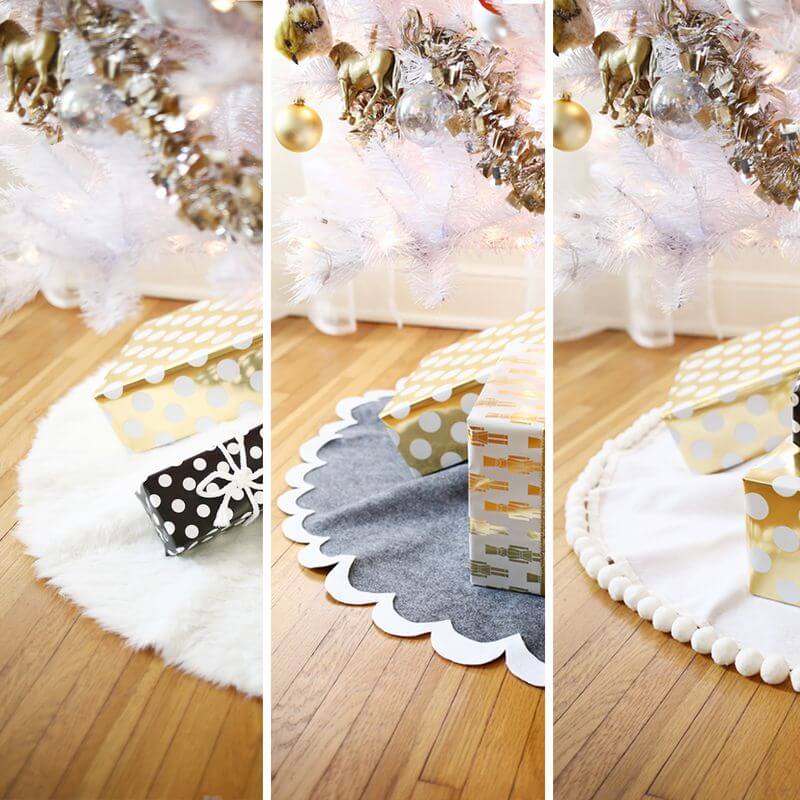 18. Spread a Cheery Message with a Chalkboard

19. Spell it Out with Frosted Luminaries
20. Festive Burlap Ribbon Christmas Trees
21. Ditch the Mistletoe! DIY Kissing Ball
DIY Project Details: blog.consumercrafts.com
22. Quick and Simple Christmas Tree Ornament
23. Sweet Little Winter Scene Lantern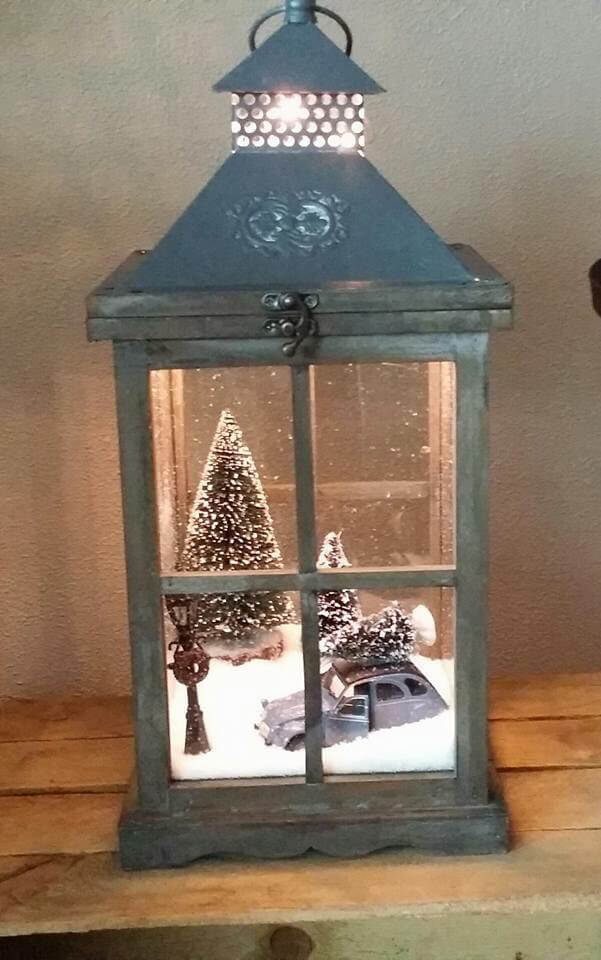 24. Turn a Star Marquee into a Tree-Topper
25. Simple No-Sew DIY Christmas Décor
26. Easy Fashion-Forward Faux Fur Letters
27. A Winter Wonderland Inside a DIY Snowglobe
28. Quick and Cute Glitter Christmas Tree